June is jam-packed with summer activities, from Dine Around Downtown, the Tribeca Film Festival, Pride Week activities, Gitano Island, rooftop fun and a new Sisley spa at Dominick Hotel, and more!
Celebrate Pride Month with Chef Roberto Santibanez and Fonda Restaurants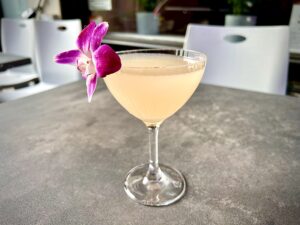 ALL MONTH LONG With locations in Tribeca and Chelsea, the restaurant Fonda , from the acclaimed Mexican Chef Roberto Santibañez, is partnering with Supergay Vodka throughout June – offering two specialty cocktails with proceeds going to SAGE, an organization that supports advocacy and services such as transportation for LGBTQ+ elders. House of Fonda-Supergay Vodka, Lemon juice, Lychee, Luxardo Liquor and Angostura bitters; and Purple Pose, with Supergay vodka, St Germain, Champagne, Club soda, Lemon twist. Cheers to Pride Month!
Dine Around Downtown
June 6 The Downtown Alliance's popular community food festival returns for its 20th anniversary, this year with 42 local participants. It will be held at Fosun's landmarked plaza at 28 Liberty Street on Tuesday, June 6 from 11 a.m. to 3 p.m. The event features award-winning chef, author and downtown resident Rocco DiSpirito as its special guest host.
Rizzoli Books: Fresh Air Affairs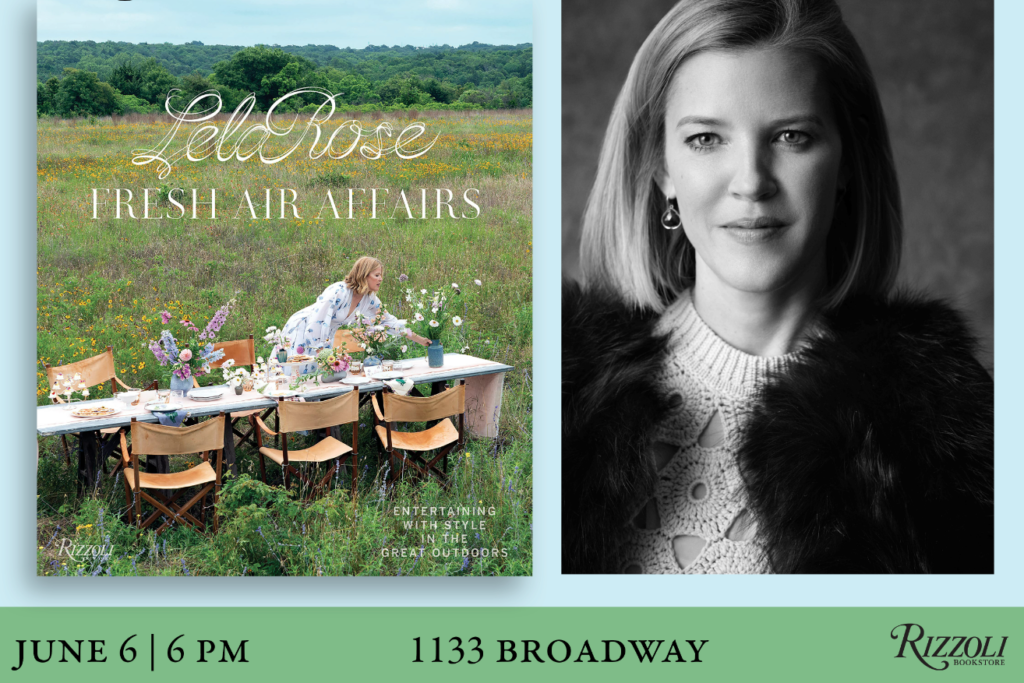 June 6 In her follow-up to Pret-a-Party, fashion designer Lela Rose takes the party outdoors, sharing tips and inspiration on hosting more than a dozen fun and festive gatherings. Book signing at Rizzoli Books, 1133 Broadway, 6pm.  RSVP here. 
Tribeca Film Festival
June 7-18 The Tribeca Film Festival returns with a lineup of star studded film screenings, talks, games, and more. Highlights include the premiere of Happy Clothes: A Film About Patricia Field, The Space Race a new documentary from National Geographic Documentary Films, and many more.tribecafilm.com/festival
New York Rum Festival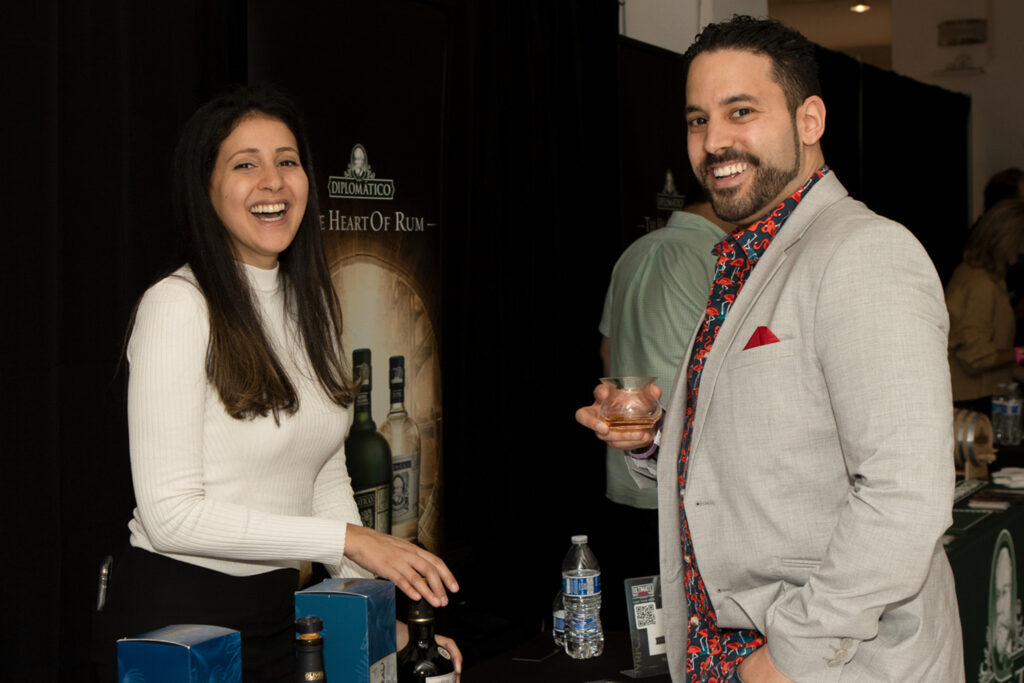 June 10 The New York Rum Festival will return to the Big Apple for its sixth successful year, at The Metropolitan Pavilion (125 W. 18th St.). TheRumLab.com will host the 6th Annual New York Rum Festival with over 35 vendors and 150 rum expressions to sample. The event will provide attendees with an opportunity to explore and discover the world of rum with a wide range from around the globe, including rare and exotic varieties, as well as to learn about the latest trends and developments in the industry. This one-of-a-kind tasting event will showcase rums from Cane Rock, Lemon Hart & Sons, Chinola, Diplomatico, and many more. Guests can select from three tasting session times starting at 2pm, 3pm, and 4pm. Tickets start at $88 and are available in tiers based on Industry, General Admission and VIP ticket options. The VIP Rum Experts Session allows well-versed rum lovers to enjoy a five hour admission, exclusive Rum Lab swag, premium tastings, and attend consumer seminars. The Trade Industry session offers industry professionals a discounted ticket with the opportunity to network, taste premium rums, attend trade-focused seminars, and more. newyorkrumfest.com
Seaport Sounds x Pride Dance Night
June 22 Rock those Pride colors. Shake your groove thang. Our Seaport Sounds Thursday session on June 22 kicks off Pride weekend in fabulous, vibrant-hued style. Suit up in your boldest, brightest colors. 6pm – 9pm. FREE. RSVP here. Prizes for best dressed!
Seaport Sounds is presented by Heineken.
Benny Lopez Ensemble: Salsa Nights
June 22 The Benny Lopez Latin Jazz Ensemble will perform, giving attendees—regardless of their experience and ability—the opportunity to dance to live salsa music, at the Flatiron North Public Plaza, 4pm-7pm. No registration required. flatironnomad.nyc
The School of Visual Arts: The Small Box
June 22 This experiential public art activation will give attendees the opportunity to write, in chalk, their answers to a question posed by School of Visual Arts professor and artist Stephen Gaffney, at the Flatiron North Public Plaza. flatironnomad.nyc
NYC Pride March
June 25 Billy Porter, Yasmin Benoit, AC Dumlao, Hope Giselle and Randolfe "Randy" Wicker will head this year's celebration, with Angelica Ross returning for a third year as co-host and featured performer of the broadcast special on ABC-7. The NYC Pride March will begin at noon, from 25th Street and 5th Avenue. Marchers will proceed south on 5th Avenue before heading west on 8th Street. After crossing over 6th Avenue, the March will continue on Christopher Street passing the Stonewall National Monument. It will then turn north on 7th Avenue, passing the New York City AIDS Memorial, before dispersing in Chelsea at 16th Street and 7th Avenue. More than 75 percent of all marching groups are non-profit organizations, and more than half of all marching groups are participating free-of-charge. Visit nycpride.org for a complete list of weeklong events, including Pride Island (this year with Christina Aguilera, and more!)
Ongoing Sunset Cruise Yacht Manhattan Hop aboard Classic Harbor Line's 1920's inspired yacht, for an 1.5 hour cruise, and enjoy an intimate, low capacity cruise, sipping champagne while taking in the amazing city sites.  Many more types of cruises to explore here. sail-nyc.com
Gilder Center Opens at AMNH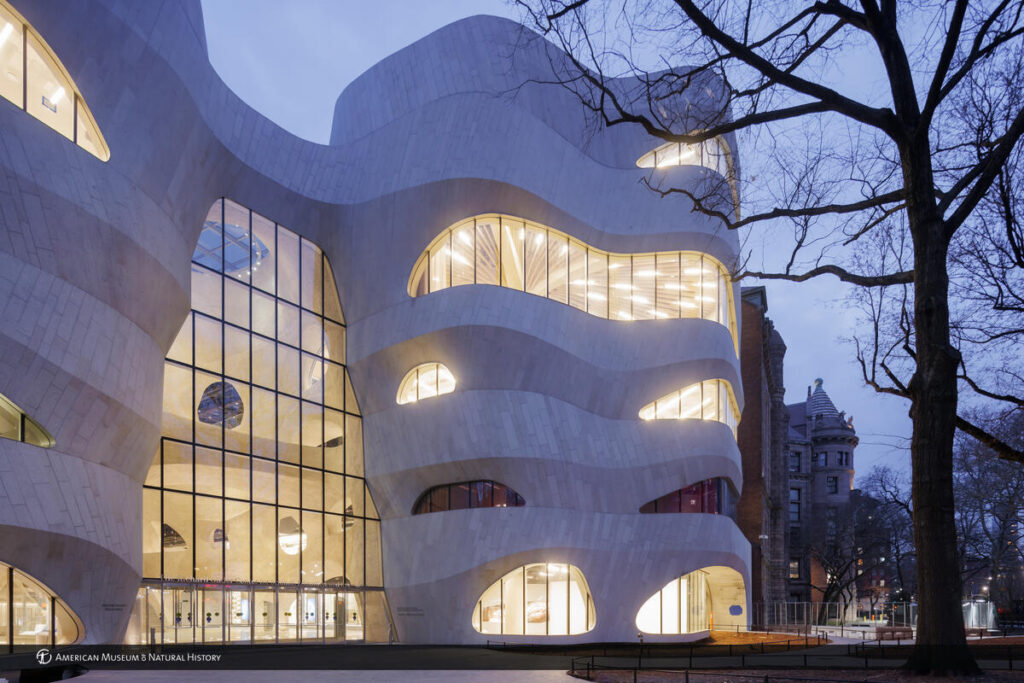 Now open! The Richard Gilder Center for Science, Education at the American Museum of Natural History, is a stunning 230,000 square foot space that includes a vivarium, an insectarium, a library, an interactive theatre, a restaurant, and more. You can read more about it here. amnh.org.
Gitano Island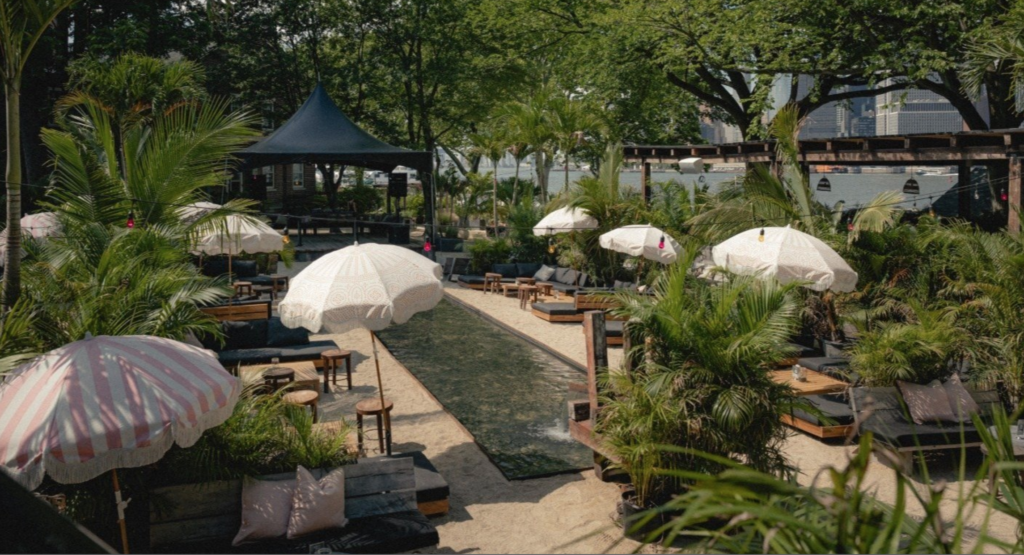 Ongoing It's back! Escape to Gitano Island! The modern Mexican restaurant, Mezcal bar, and waterfront lounge on Governors Island is open once again seasonally from May – October. The restaurant is open daily from noon for brunch and from 4 pm for sunset cocktails and dinner. Read more about Gitano Island here. gitano.com
Karl Lagerfeld: A Line of Beauty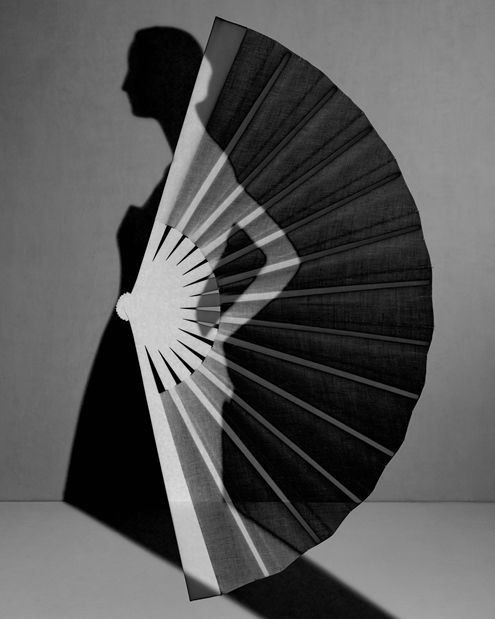 Ongoing Karl Lagerfeld: A Line of Beauty at the Met Fifth Avenue in the Tisch Galleries, the show spotlights Lagerfeld's unique working methodology, focusing on the late designer's stylistic vocabulary as it was expressed in through lines—aesthetic and conceptual themes that appear time and again—in his fashions from the 1950s to his final collection in 2019. More than 150 garments will be on display, and Lagerfeld's sketches will accompany most of the pieces, underscoring his complex creative process and collaborative relationships with his premières d'atelier. Karl Lagerfeld: A Line of Beauty runs through July 16, 2023. metmuseum.org.
Rooftop ready at The Dominick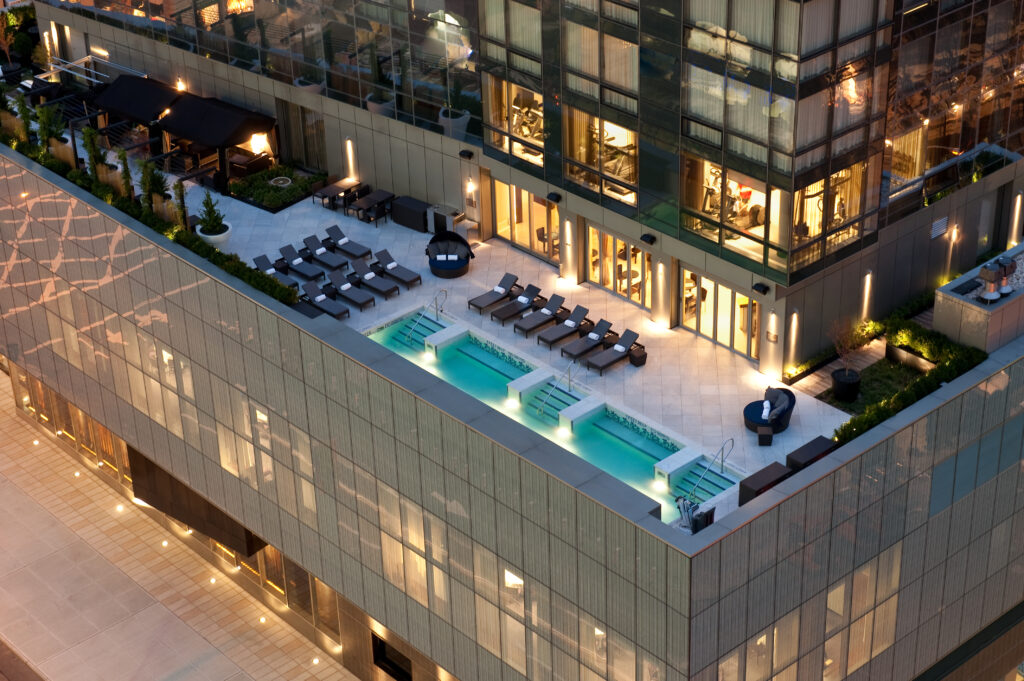 Officially re-opening for the season Terrace on 7, at The Dominick Hotel SoHo, is an indoor-outdoor oasis complete with exclusive cabanas. The terrace features an outpost of the Asian-Hawaiian culinary concept El Ta'koy, which serves up a variety of seafood and vegetable forward dishes alongside large-format (perfect for sharing) rum, tequila and mezcal cocktails. In addition, the newly launched Sisley-Paris Spa located on the same floor as the Terrace on 7 rooftop and offers nine treatment rooms and three private spa suites with a balcony, will offer an exclusive menu of spa treatments to enjoy poolside. dominickhotel.com
From Depero to Rotella: Italian Commercial Posters Between Advertising and Art at CIMA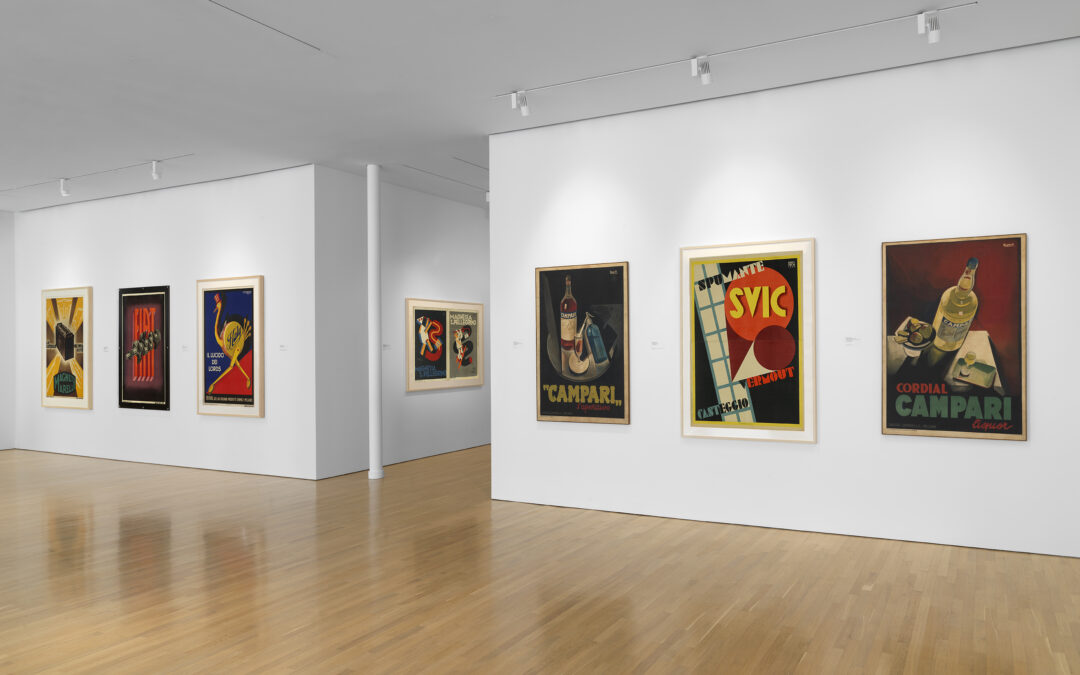 Now-June 10 Final days! Now open at the Center for Italian Modern Art in SoHo is a new exhibition, From Depero to Rotella: Italian Commercial Posters Between Advertising and Art. The show examines the merge between avant garde artwork and commercial posters in Italy, focusing on the interwar years and the early post-World War II era, during the country's economic boom.  Click here to read more on this exhibit.
THE TIN BUILDING
Now open seven days a week, the latest from restaurateur Jean-Georges Vongerichten, is Tin Building, a sprawling 53,000 square foot market down by The Seaport. It includes six full service restaurants, six fast casual outlets, four bars, along with a food market and curated gourmet grocery packed with specialty ingredients, meats, cheeses, and fresh produce. tinbuilding.com You can read more about Jean-Georges in DOWNTOWN's Winter 2023 issue, out now!
JACKIE ROBINSON MUSEUM
Ongoing. Nearly 75 years after Jackie Robinson made his debut with the Brooklyn Dodgers, the Jackie Robinson Foundation (JRF), founded by Robinson's wife Rachel, finally opens its doors, at 75 Varick Street. The nearly 20,000 square-foot space honors the life and legacy of a ballplayer who broke the color barrier in Major League Baseball, but also played an integral role in the Civil Rights movement.  jackierobinson.org.
MUSEUM OF JEWISH HERITAGE: THE HOLOCAUST-WHAT HATE CAN DO
Ongoing at The Museum of Jewish Heritage, the new core, 12,000 square-foot exhibition features more than 700 original objects and survivor testimonies from the Museum's collection, in objects donated by survivors and their families. Many of the items are from Ukraine. mjhnyc.org.
QCNY Spa on Governors Island
Ongoing QC NY Spa at Governors Island. Now you can take advantage of a spa filled day on Governors Island any day of the year, enjoying the most incredible views of the Manhattan skyline.  There are steam rooms, saunas, and architecturally stunning relaxation rooms. qcny.com