Welcome to Downtown Magazine, the only publication focused on the most vibrant and diverse neighborhoods in New York City, Los Angeles, and Miami. Our original Downtown Magazine NYC was founded in the days following 9/11, to celebrate the birthplace of the greatest city in the world.
All these years later, we continue staying on the forefront of what's important to you, our readers, partners, and neighbors. When we began, we focused on the hottest luxury fashion brands and silkiest new lipsticks, and today we have pivoted to cover the issues most important to the city and the world, including climate justice, systemic racism, the economy, healthcare, infrastructure, our precious planet, and the leaders who are helping push for change. We have learned that our readers care about style, food and drink, the newest books, local and national events, and important issues affecting each of us. Diversity is our watchword, we work hard to make sure our pages represent the city we love. The world has changed dramatically since we started, but we all see the same sunset, breathe the same air, and walk the same planet, we truly feel that it's time to start acting like we appreciate it and each other.
If you want to share the latest about the people and places who shape our world, we would be honored to have you as a subscriber. Follow the steps below to sign up for a yearly subscription. We know you will be waiting for every beautiful issue.
See you Downtown!
Grace A. Capobianco & Deborah L. Martin
Our key goal from Downtown Magazine has been to establish a real, meaningful connection with the Downtown community.
Our key goal from Downtown Magazine has been to establish a real, meaningful connection with the Downtown community.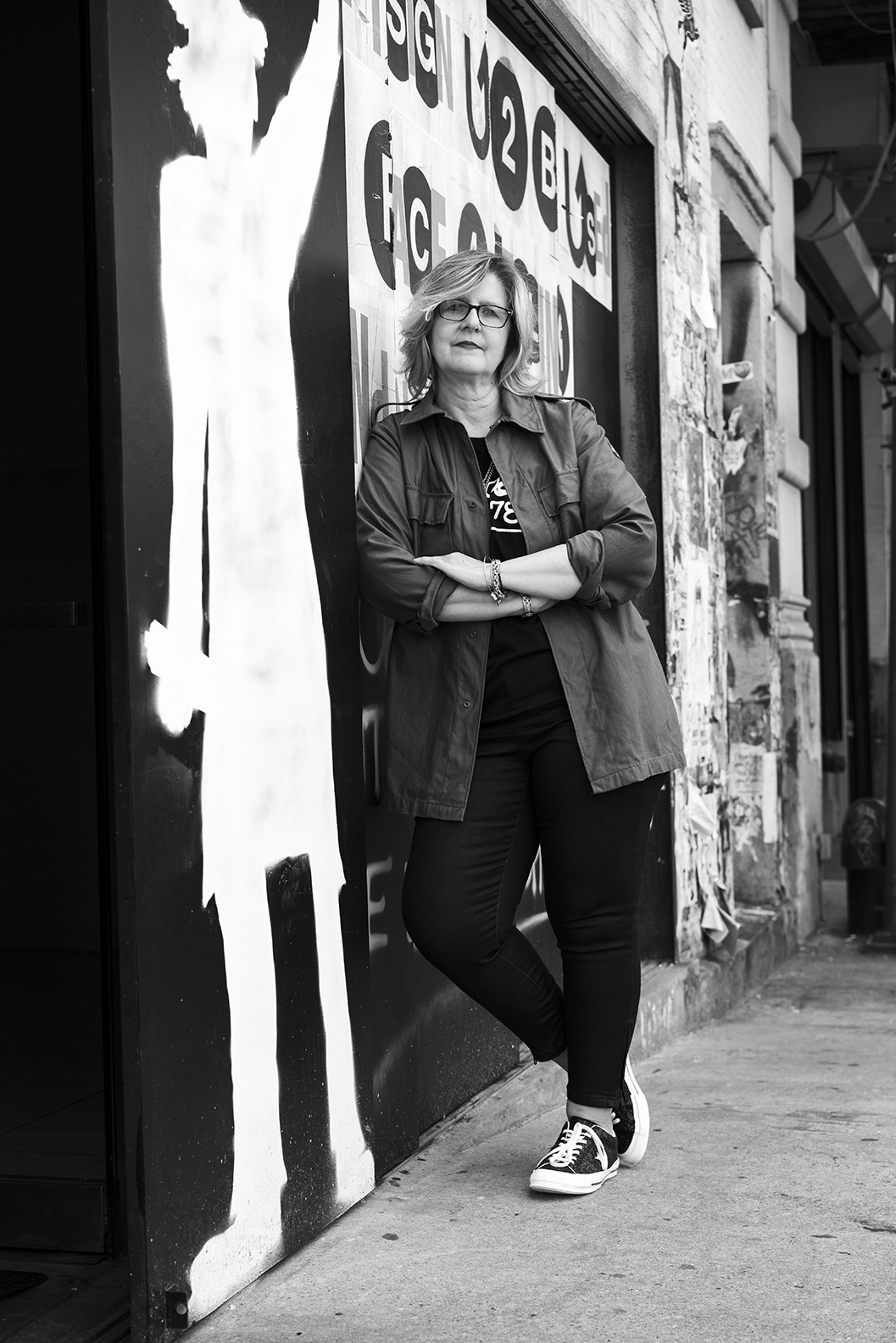 Deborah L. Martin
Deborah L. Martin is a 30–year veteran of the magazine publishing industry. In 1996, she became one of Hearst Magazine's youngest managing editors, for House Beautiful magazine, a position she held for almost 17 years, serving four editors–in–chief.
In 2005, she formed her own custom publishing firm, MM Publishing Inc., creating and publishing magazines for luxury hotels such as The Hotel Bel–Air in Los Angeles and the Chatham Bars Inn on Cape Cod. She continued her work in the luxury market at GreenGale Publishing, helping to shape titles such as Los Angeles Confidential, Gotham, Hamptons, and Austin Way, eventually becoming the Director of Editorial Operations for the company. Martin also served as both the managing editor and the editor–in–chief of the magazine for Maison&Objet Americas' Miami launch in 2014. She spent two years as the Executive Managing Editor for New York Spaces, working with Editor in Chief Jason Kontos, and helped launch Exuberance, the first design magazine for the LGBTQ community.
In a freelance capacity, she has worked for clients such as Aspire Design and Home, Metrosource Magazine, and South Florida Interiors, among others.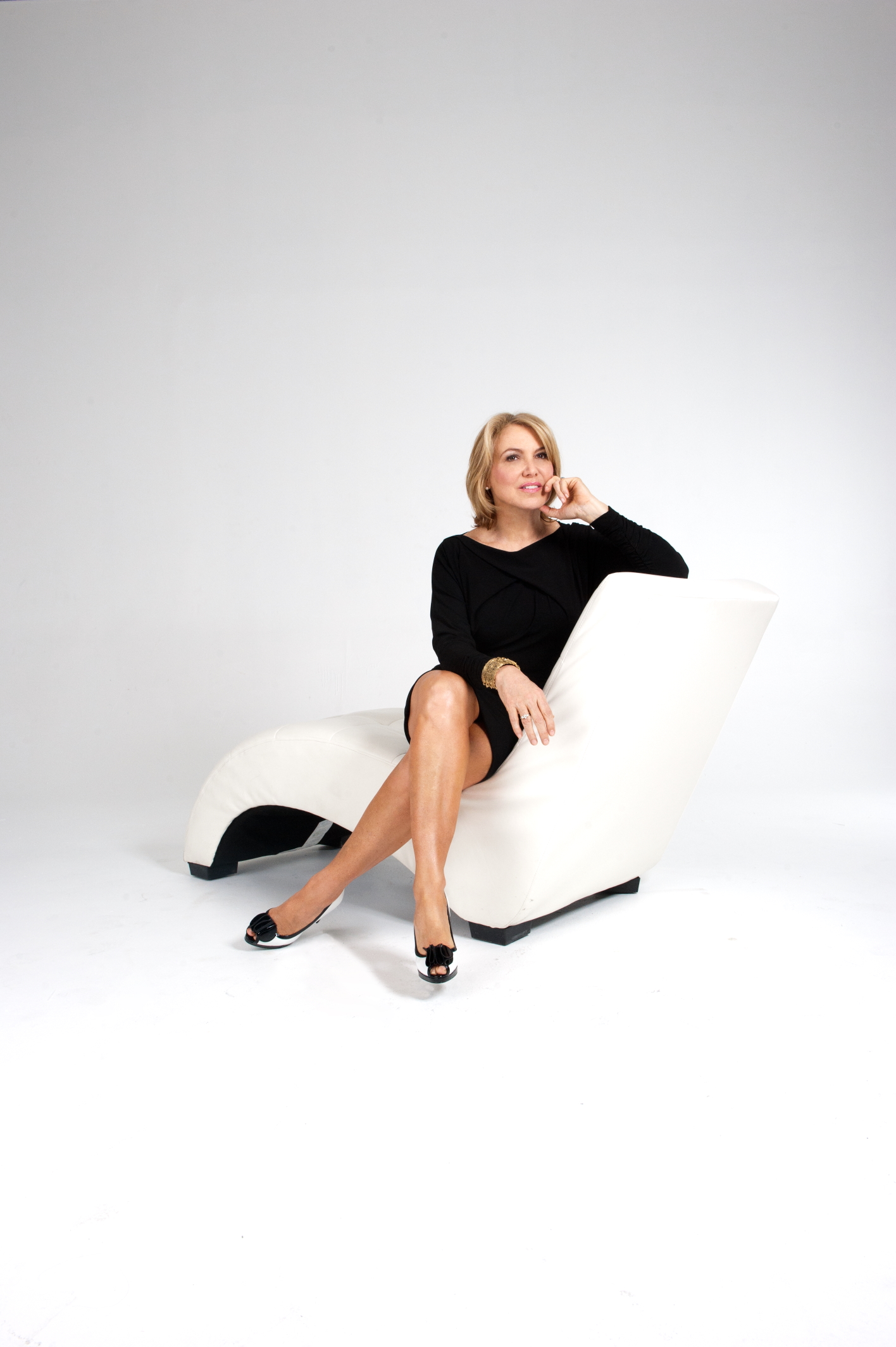 Grace A. Capobianco
Grace A. Capobianco, CEO, and Publisher of Downtown Magazine NYC has dedicated her professional life to developing innovative media products that engage, inform, and bring entire communities together. She started her first company, Tropical Publishing, when she was 27 years old and created the first Chamber of Commerce magazine for the Palm Beaches, The South Florida Office Guide, as well as Up the Coast, a guide to Jupiter. In addition, she helped launch and relaunch publications like Alternative Medicine and NewBeauty, and custom publications for brands like the American Hotel Motel Association and GNC.
In 2007, Capobianco created Downtown Magazine NYC launching in 2010—a quarterly print and online publication with a readership of over 250,000—to celebrate the strength, perseverance, and sense of community in Lower Manhattan, post-9/11. Downtown immediately filled the information void by providing local, relevant, and luxury lifestyle content about the people, places, and things that make downtown the most vibrant and fastest growing business and residential community in the nation. Grace forged partnerships with the area's renowned business owners, community leaders, and influential individuals, and today the magazine and its online platforms and social media channels have become the voice of Lower Manhattan, with an impressive advisory board of local leaders who ensure the landscape of content is most beneficial to the community.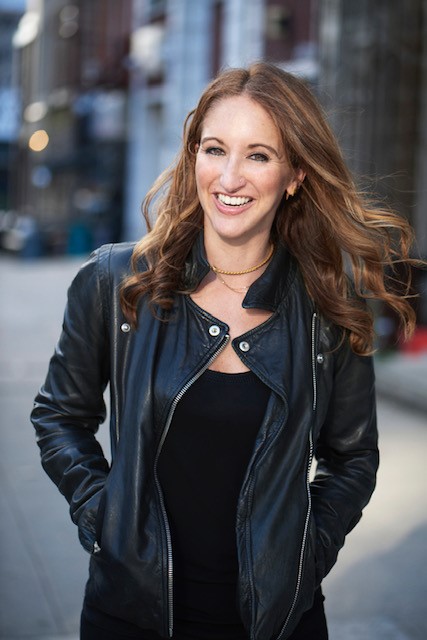 Nicole Haddad
Nicole Haddad is a Brooklyn-based writer with almost two decades of experience. Nicole covers luxury shelter, interior design, culture, travel, architecture, and lifestyle. She loves art, and is married to artist, Sebastian Vallejo. Nicole has a passion for photography and her work can been seen in an upcoming issue of Downtown.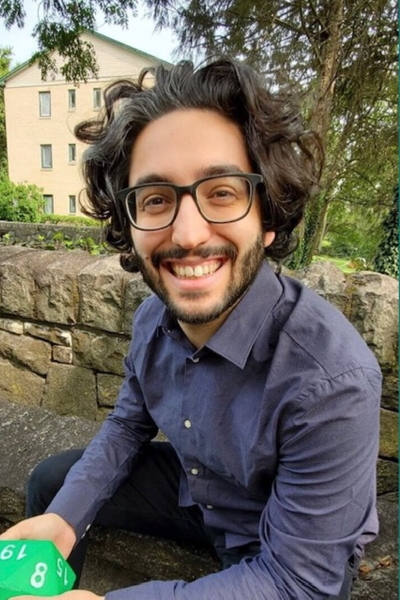 Daniel Metz
Daniel Metz is a writer and editor living in Washington Heights. He's written for magazines in Delaware and New York on subjects covering a wide range of subjects from activism to architecture to destination getaways. He enjoys storytelling in all of its forms, whether written, filmed, or live, and would love to watch your favorite show with you. He also owns Strange Arcana, an online education company for kids, teaching social and academic skills through games and storytelling.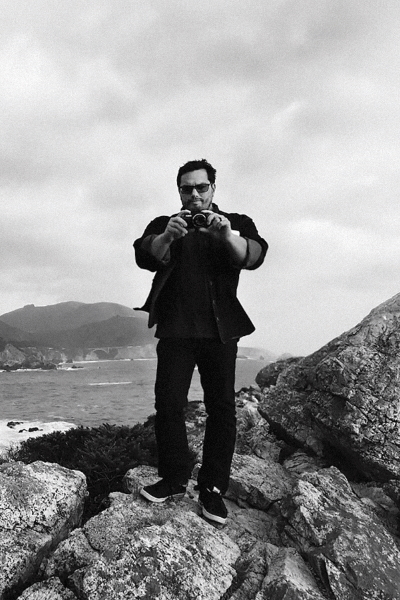 Andrew Matusik
Andrew Matusik double majored in Fine Arts and Politics at Occidental College in Los Angeles, CA.  His art degree emphasized contemporary painting.  Matusik set out on a journey of extensive global travel to view the world, and in doing was inspired to pick up a camera.  He started his photography career in LA, first working as a photographer's assistant to renowned European photographer Neil Kirk.
Influenced by Steven Meisel, Nick Knight, Jerry Schatzberg, David Sims, and Richard Avedon, Matusik has shaped his talent to become one of the first and best compositing photographers. Matusik creates images that are impactful and dramatic with a bold influence of color and depth of field. He enjoys manipulating the environment to create fictional realities. It's what he calls an equal negative-positive relationship with space.
Matusik has been in New York City for over 15 years and splits time in Los Angeles and have has extensive stays in Paris. He has shot numbers advertising campaigns and has been producing editorial and celebrity content for magazines for over 17 years, published in Italian Vogue, Shape, Vibe, Vixen, Harpers Bazaar Asia, GenLux, Entertainment Weekly, Lucire and Zink; published in the New York Times, Popular Photography and his unique style has been featured in both APERTURE magazine and After Capture.  In total, he has published over one hundred fashion stories for over 25 publications with 35 covers and 2 books. His runway work has also been published in over 54 worldwide publications including Cosmopolitan, Bazaar, Paris Match Vogue-Brazile, Italian Vogue, Style.com, Elle.com. In addition, Matusik has photographed countless celebrities including Brie Larson, Gal Gadot, Ellen Page, Milo Ventimiglia, Alexandra Daddario, Zachary Quinto, John Nobel, Debbie Harry, Sam Waterston, Nathan Fillion,  EVE, RZA, Kelis, Terry O' Quinn, Elisabeth Mitchel, Paris Hilton, Huge Dancy, Ashley Tisdale, Hilary Duff, Sarah Shahi, Denise Richards, John Varvatos, and the Jersey Boys, etc… (www.matusikphotography.com)
Matusik additionally founded and established one of the world's first premiere post production houses, Digital Retouch.  He has been a forceful contributor to the industry's technical transition to digital as well as the cover transition from supermodels to celebrities. "Digital Retouch" has been utilized by over 75 publications including Italian, British, Russian, Greek, Spanish, and French Vogue, Elle, GQ, InStyle, and Interview. Digital Retouch has produced 74 covers, and retouched over 90 celebrities, including such "A" list staples such as Jennifer Lopez, Ann Hathaway, Scarlet Johansson, Natalie Portman, Tom Cruise, Brad Pitt, Drew Barrymore, Beyonce Knowles, Gal Gadot, Brie Larson, Cate Blanchett, Jennifer Garner, Justin Timberlake and much, much, more…
Andrew bought, designed and built a custom Studio/Loft in the Flatiron district, Manhattan in 2013. "The Loft at 333 Park Ave" transforms from a living space/production facility, a photo studio and then a Parisian salon/lounge to a banquette hall and art gallery with ease. Every inch is utilized and all elements are designed to maximize, transform, or function in three or four capacities. It is a white pallet, a canvas waiting to be painted, stories to be made and told.
Artistically or in life, Andrew is a man who looks for inspiration and strives to always better himself; "I live life with passion and purpose in every aspect. Andrew's goal is to live a balanced life, and to passionately take on life with purpose and gratitude, joy and humility, and to be a leader in his community.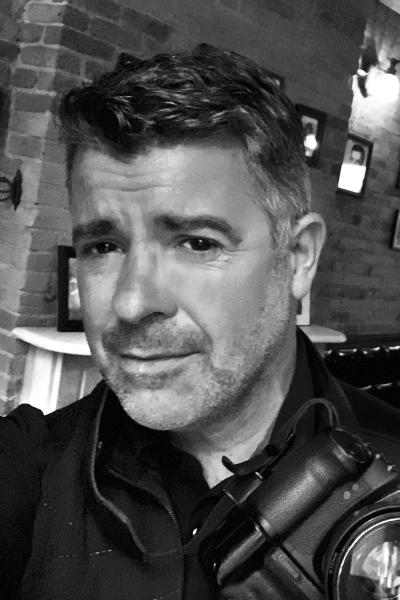 Michael Fiedler
Michael Fiedler discovered his talent and passion for photography more than 30 years ago aboard a Navy aircraft carrier. While traveling the world and experiencing the diversity of many cultures, he was naturally drawn to chronicling the experiences of people – especially in their vocational settings – telling their story through his images.
Michael has a distinct documentary style, often using available or low light, creating pictures with a more intimate, realistic feel. His photographs are visual representations of the message his client wants to convey. Whether photographing a CEO in a board room or a farmer in the field, Michael can capture their individuality and uniqueness of their lives.
A good photographer is curious, confident and even a bit nosey. He interned with the accomplished Magnum Photographer, Hiroji Kubota. In traveling all 50 states with him, Michael learned that it isn't so much the technical mastery of a camera that ensures a good photographer – but it's the love of people, the sensitivity of the situation and the drive to capture the story. This is what he strives to give his clients with every project.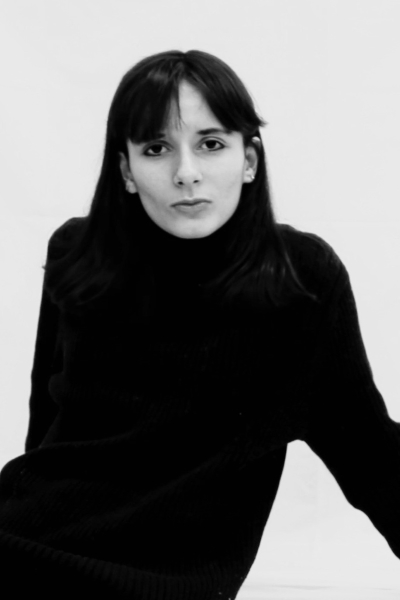 Noemi Florea
Noemi Florea is a designer and writer seeking to integrate multimedia design with systemic change. She is the Associate Editor of Downtown, where she works with New York business owners, coalition leaders, and stakeholders to explore the social movements that power the city's progressive change.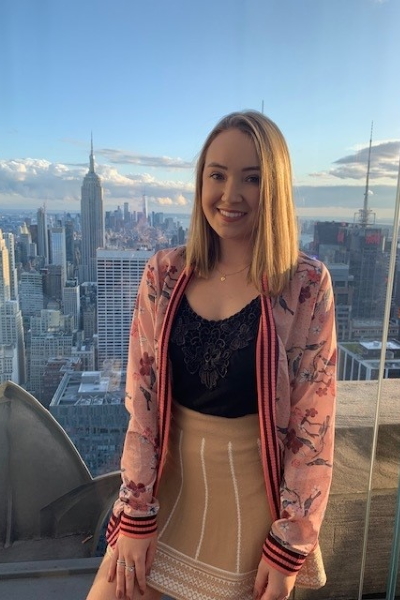 Fernanda Mueller
Fernanda is a multimedia journalist passionate about New York City. Her love for the diverse cuisines and culture that exists in the city is reflected in her stories. 
She majored in Journalism in Brazil, her home country, and studied at the New York Film Academy. Her studies helped her become a professional capable of creating content in all of its forms: text, video and social media. Plus, through her experiences around the world she has developed a keen eye for different stories.
Fernanda works as a reporter and freelance writer covering the most diverse subjects. On her social media, she shares restaurants tips and experiences in NYC and other cities around the world.
Samantha Doria
Samantha Doria is the Summer 2021 Photo and Video Production intern at Downtown Magazine. She is currently a senior majoring in Media Studies and Production at Marist College. Samantha is passionate about production and sees it as an important way to inform and entertain others while also expressing herself. She is really excited to contribute her skills and learn a lot from Downtown Magazine this summer!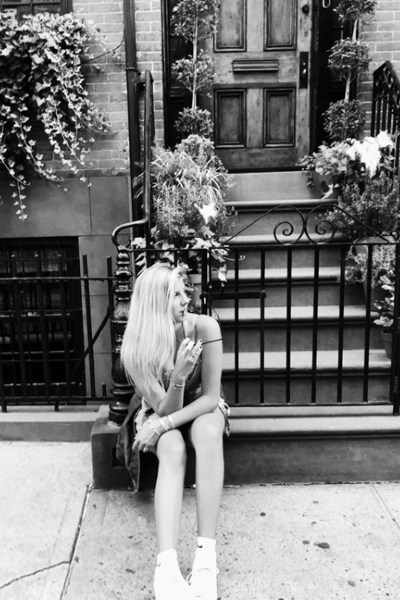 Marley Gifford
Marley Gifford is a 21-year-old who grew up on the East Coast in Newport, Rhode Island. She currently studies journalism and fashion merchandising at Marist College in Poughkeepsie, NY. 
Marley is part of the fashion magazine at her school where she has served as a design and layout team member, writer, editor, and spokesperson for the magazine.
You can find Marley writing, painting, scavenging for the best gluten free bagel.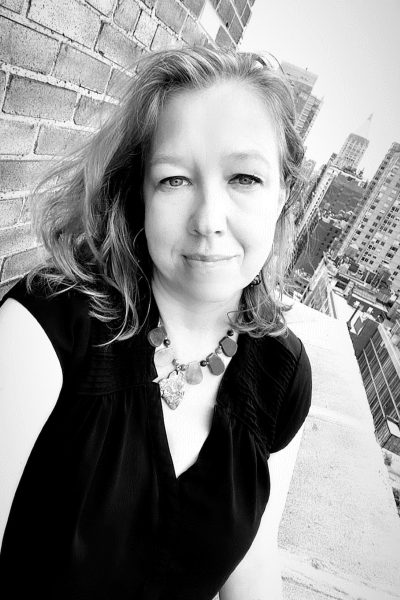 Linda Sheridan
A lifelong New Yorker, Linda Sheridan is a 20+ year veteran writer/editor, specializing in New York City news, culture, and tourism. From 1997-2002, she worked as an Assistant Editor of Special Sections at the New York Daily News. There, she covered stories on a wide range of topics including health, education, travel, and sports. She later returned in 2011 to work the newsroom, covering local and international news as well as gossip.
She took a turn working in the labor sector in 2002-2003 as Communications Manager for the largest property service union in the Northeast, SEIU Local 32BJ. There, she served as Managing Editor of the union's quarterly publication, Building Strength, writing profiles on union members and covering news. She also worked freelance from 2007-2012 for LRA Consulting, covering news on the Utility Workers Union of America (UWUA), ATU-Local 1181, and others.
In 2013, she joined the monthly tourism publication, City Guide, as Manager /Editorial. She curated weekly and monthly roundups of events in addition to writing about new exhibits, sightseeing destinations, and nightlife. She also worked with Downtown's Editor in Chief Deborah L. Martin as a Contributing Editor with New York Spaces.
Linda is passionate about music from all genres and stories that are music-related…whether it's about exhibits, a profile on a musician, or a live show.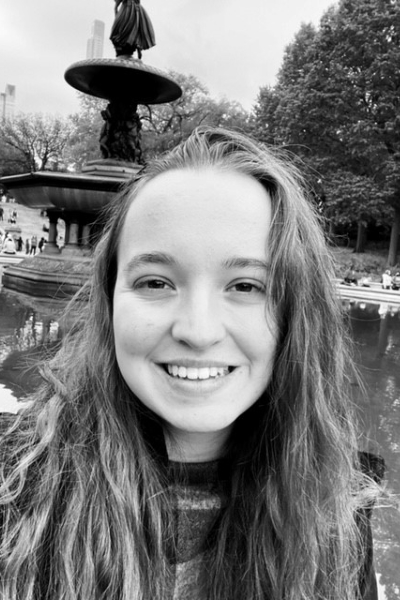 Kayla Eddy
Kayla Eddy is a student at UW-Parkside studying English Literature and Creative Writing. She lives in Illinois but came to love Manhattan after just one visit. She is the lead fiction editor for her school's literary magazine, Straylight, and has been an avid writer her entire life.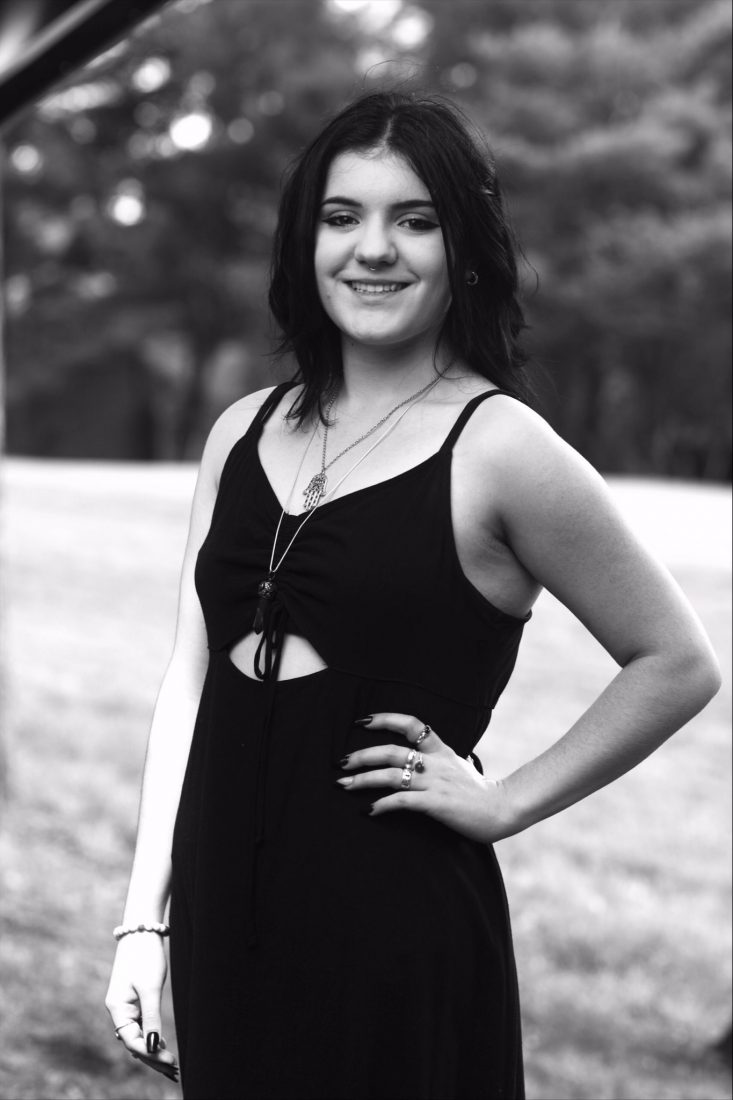 Lindsay Fiedler
Lindsay Fiedler is a Winter and Spring 2022 Layout Editor and Graphic Design intern at Downtown Magazine. She moved from Connecticut to major in Communication Design at Parsons New School for Design in NYC.
Lindsay currently designed the 2022 Downtown NYC, Miami, and LA media kit. She is passionate about designing and creating arrangements of illustrations and graphics. She loves helping Downtown and their creative team GLYPH to publish eye-catching spreads for its readers.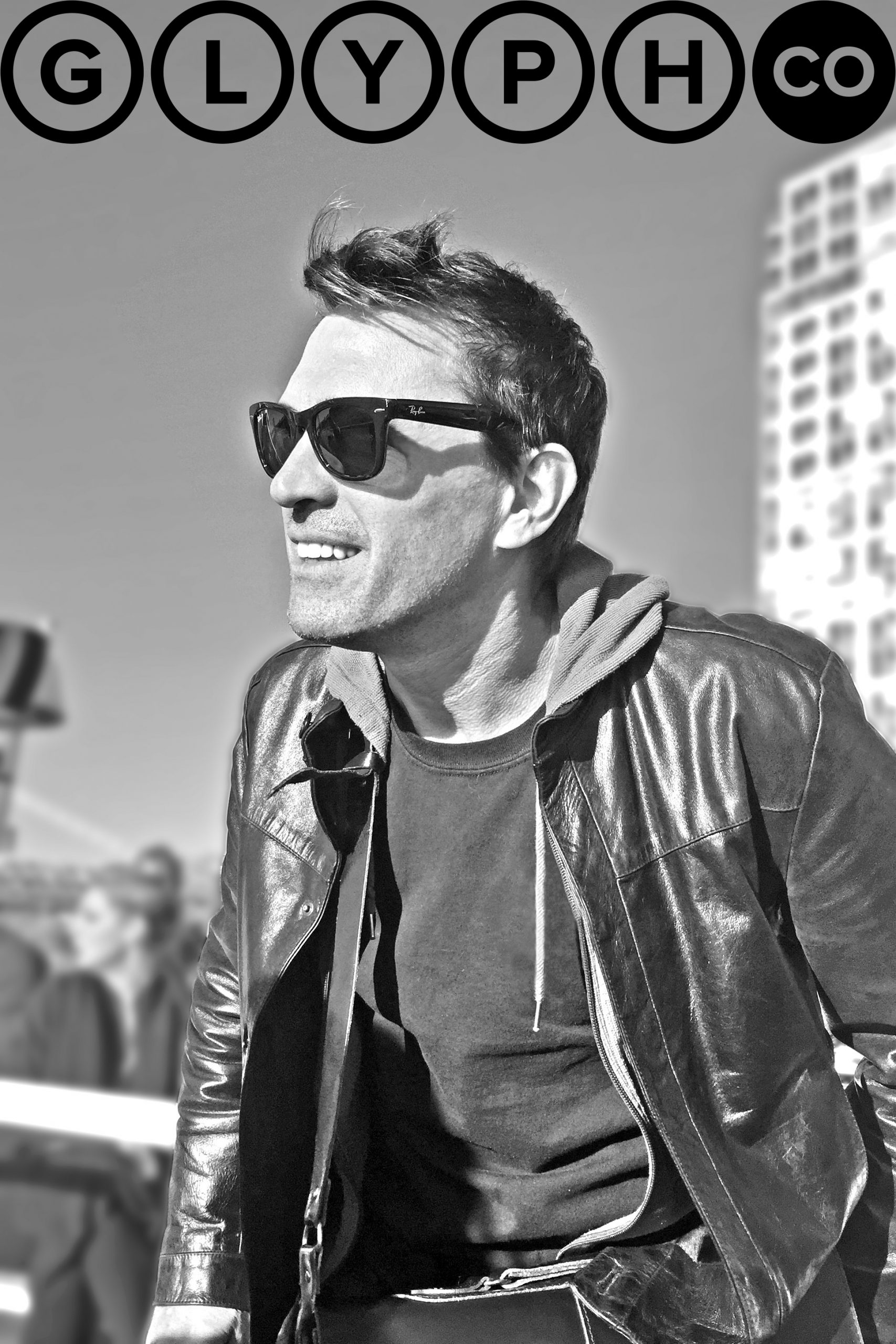 Ringo R. Seeber, Glyph Co
Ringo R. Seeber is the founder of Glyph Co, aka Glyph NYC, a design agency that provides a wide range of solutions to address today's ever-changing challenges: from brand purpose and strategy, to branding, campaigns, digital, editorial, and typography. Award-winning and supported around the world by specialized talent, Glyph Co aims to add value through authenticity, clarity, and positive impact, and is also developing the project Human Type. Glyph Co is based in NYC and DC.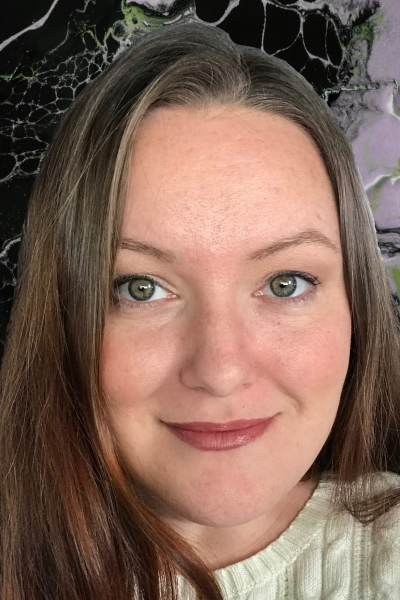 Amanda Dowis
Amanda Dowis is from Griffin, Georgia. She works as a Project Manager and Web Developer at Stone Soup Tech. 
She loves to make things work! Tinkering and coming up with creative solutions to solve problems are things that keep Amanda ticking. She also enjoys spending time outside with her pet chickens!