Just a few weeks ago, designers came together to celebrate NYFW in Downtown NYC. In this post-pandemic world, these designers–and New York–once again proved their resiliency in the face of set backs and put together an amazing week of shows!
For some designers, this year marked their NYFW debut. Alisha Amnesia (Punk Majesty) was one of these designers.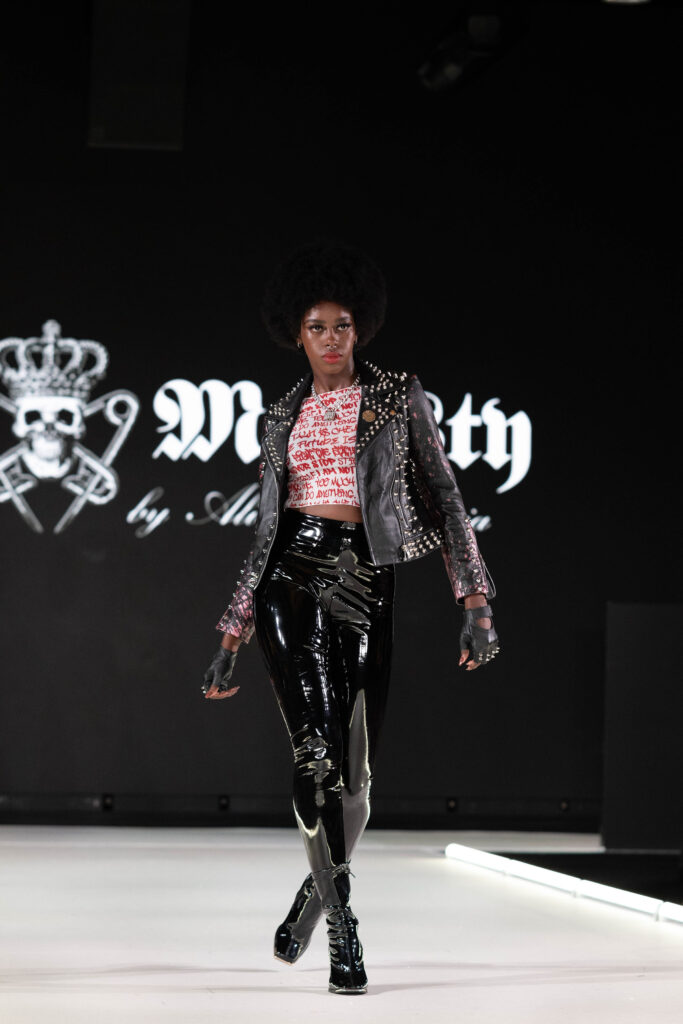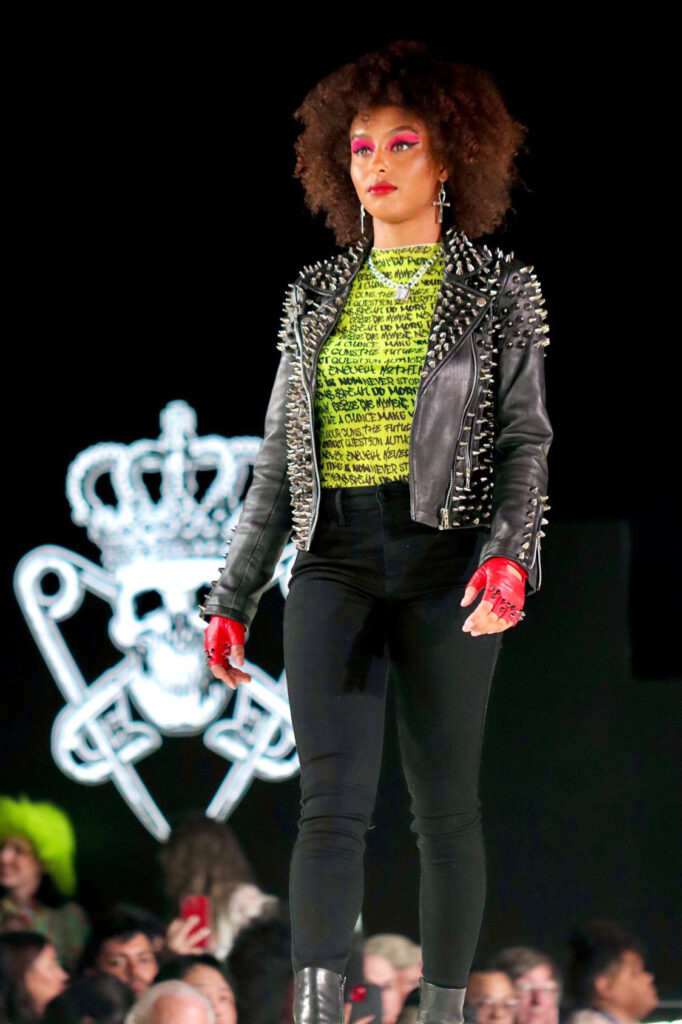 "There's nothing I love more than creating empowering pieces from my mind and being able to see models walk down the runway wearing my clothing, and hear people cheering loudly," Alisha said. "That was an amazing experience. Seeing the music I designed to go with my clothing, and my creative direction come to life on the runway was epic. My show got an incredible crowd response and my models did a killer job, especially considering we never got a rehearsal. I was proud to see my hard work presented publicly.
I'd love the opportunity to do another NYFW or London Fashion Week. Those 2 cities are where my clothes belong. Being a one-woman DIY business and low-income punk designer is challenging, and I hope I can find a way financially to do it again."
To watch the full Punk Majesty show, click here, and also visit their Instagram and website.
Other designers, like JUNNY, returned for another stunning show. Read JUNNY'S NYFW retrospective below.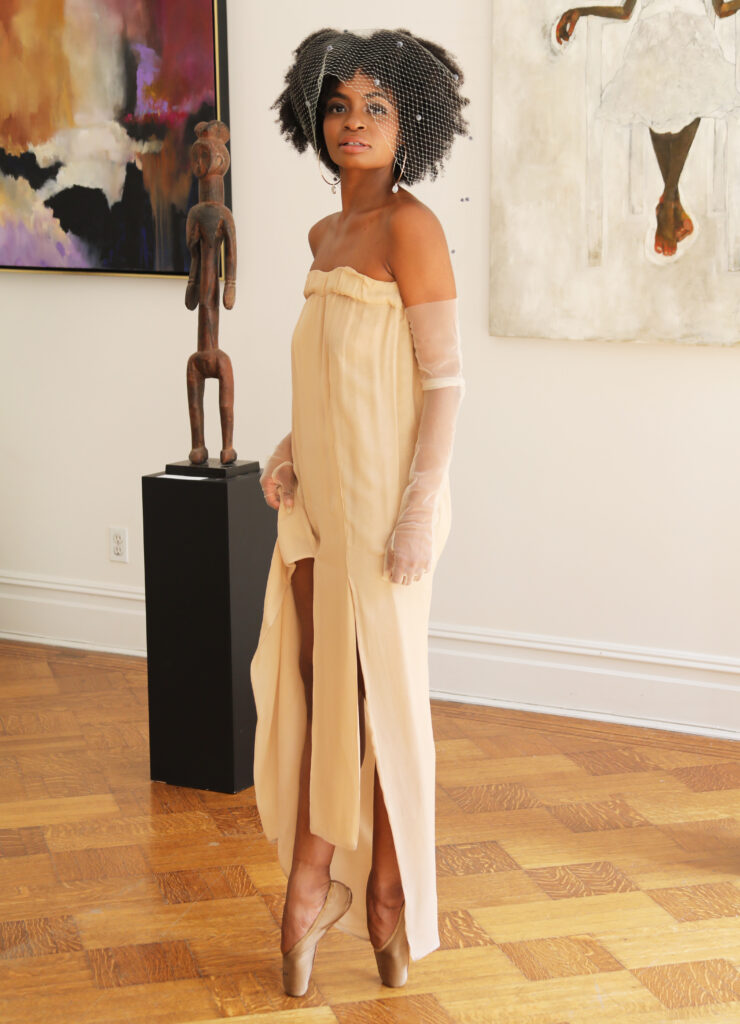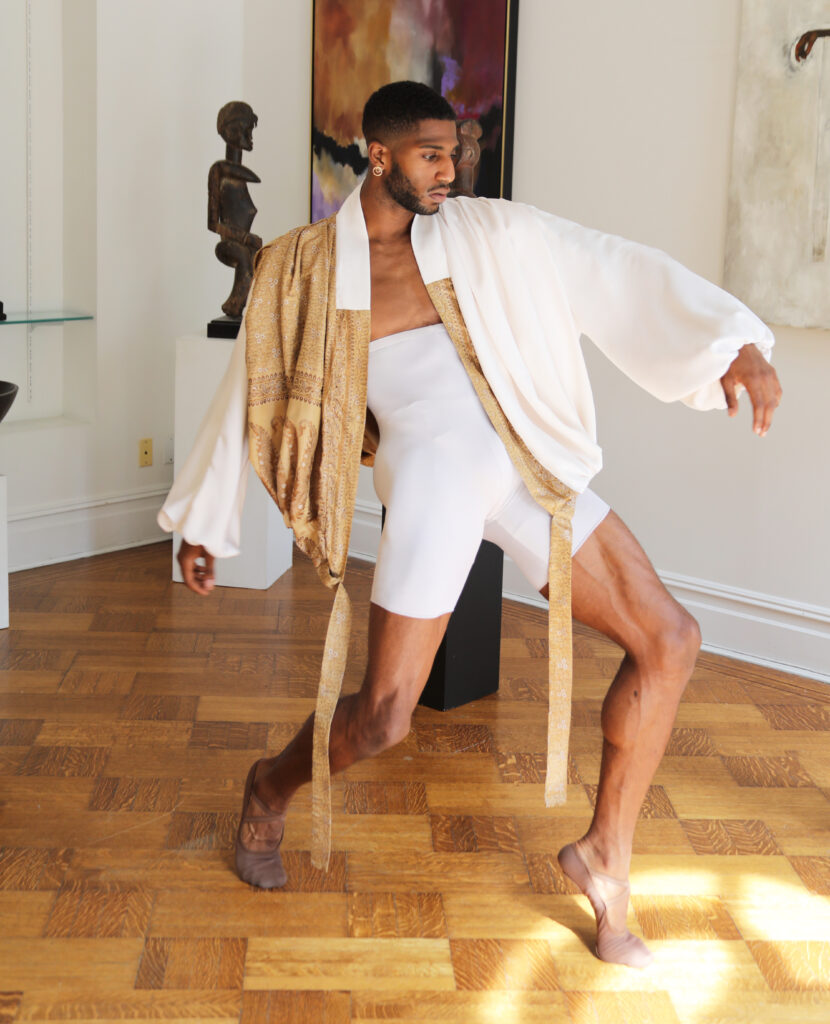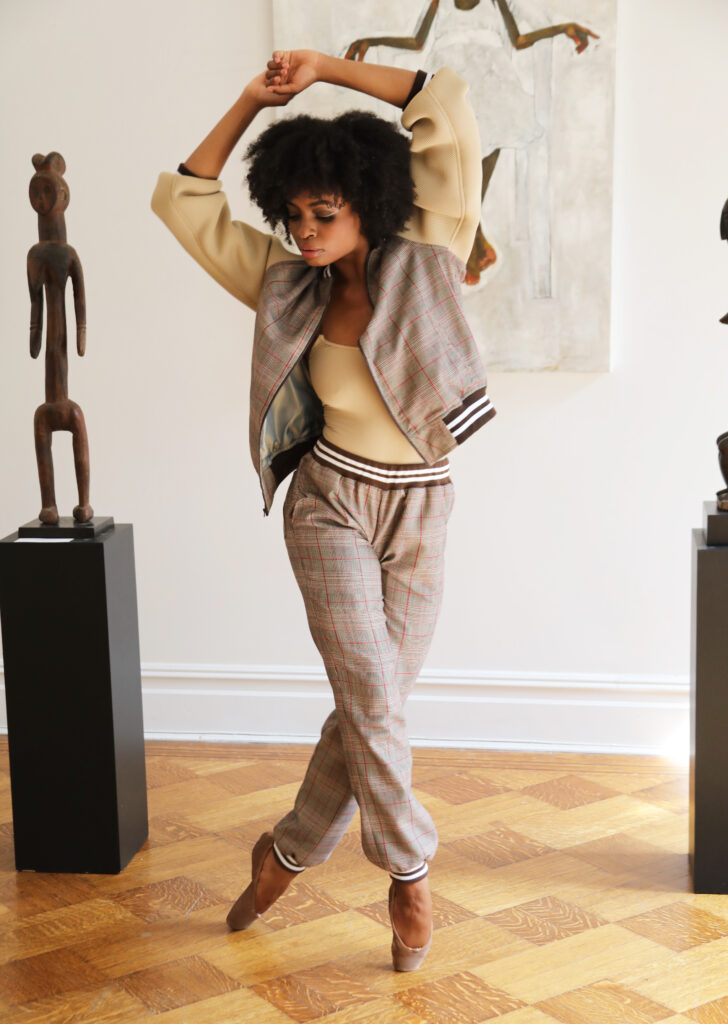 "This season, it was amazing to see all the designers of color featured in the official New York Fashion Week schedule, particularly because so many of them were showing for the first time.
On the eve of NYFW, JUNNY ® attended the invite-only reception that Mayor Adams held at Gracie Mansion to celebrate the upcoming shows. It was an amazing moment to shake Anna Wintour's hand and to see so many established designers in the same space as emerging designers.
The latest JUNNY ® collection was so different from the previous ones. It was more thoughtful and intentional, and it had a strong message that we hope will reach the right audience. We aimed to create beautiful clothes while also engaging different art forms to illuminate the journey from pain to perseverance.
The collection video was filmed at the Tambaran Gallery. The location and musical composition as well as the use of ancient tribal art, ballet dancers from the Dance Theatre of Harlem, and jewelry from SUN & SELENE were all intentional. Together, they created the perfect canvas for this season's collection and digital presentation, which premiered on NYFW.com and CFDA Runway360.
Even for us, as designers, it's important to pause and take a moment to gather ourselves and regroup. That's why the PAUSE; narrative is so important to us — and we hope it will spark a bigger conversation about fashion and its role in psychological sustainability.
We are also quite pleased with the buzz our collection has received. The biggest highlight was our coverage in the Jamaica Observer, featured alongside Sheryl Lee Ralph's historic Emmy win and other noted Jamaican designers who showed at NYFW, including Theophilio and Samantha Black. Rounding out coverage by WWD and Vanity Fair was also a major highlight as well as coverage in Fashion Group International's final NYFW roundup."
Tiktokers also joined in on the Fashion Week fun.
"It was my first time at NYFW, and I attended the Vogue World show with SMC/Mylo," said Griffin Maxwell Brooks, TikTok influencer. "It was an amazing experience- working with Stella McCartney was an absolute dream, especially as a brand with such a fine tuned luxury aesthetic that simultaneously excels in sustainability and environmentally conscious fashion. I had the pleasure of introducing myself to Anna at the event, and she was very sweet. I'm obviously an admirer of her and her work, and having the honor of meeting her made the night all the more special, on top of the incredible spectacle that was the Vogue World show. The overall experience was just perfect, and I'm excited to hopefully work with Mylo, Stella McCartney, and Vogue again down the line!"
To see more videos from Griffin's NYFW experience, visit their TikTok.