A photo from last year's Lower Manhattan Historical Association's Annual Independence Day Celebration.
Lower Manhattan Historical Association's 8th Annual Independence Day Celebration
July 4 The Lower Manhattan Historical Association is hosting an Independence Day Parade in honor of the 247th Anniversary of the founding of America! For its Eighth Parade, festivities will begin with a 10am Flag Raising Ceremony led by the Veteran Corps of Artillery of the State of New York and their Annual Salute to the Nation, marchers will assemble at 10:45am for the parade which will end at South Street Seaport Pier 16. In the afternoon, Fraunces Tavern Museum will have an open house from 2pm-5pm. There is also the first It Happened Here program at 2pm.
July 4th Party at Overstory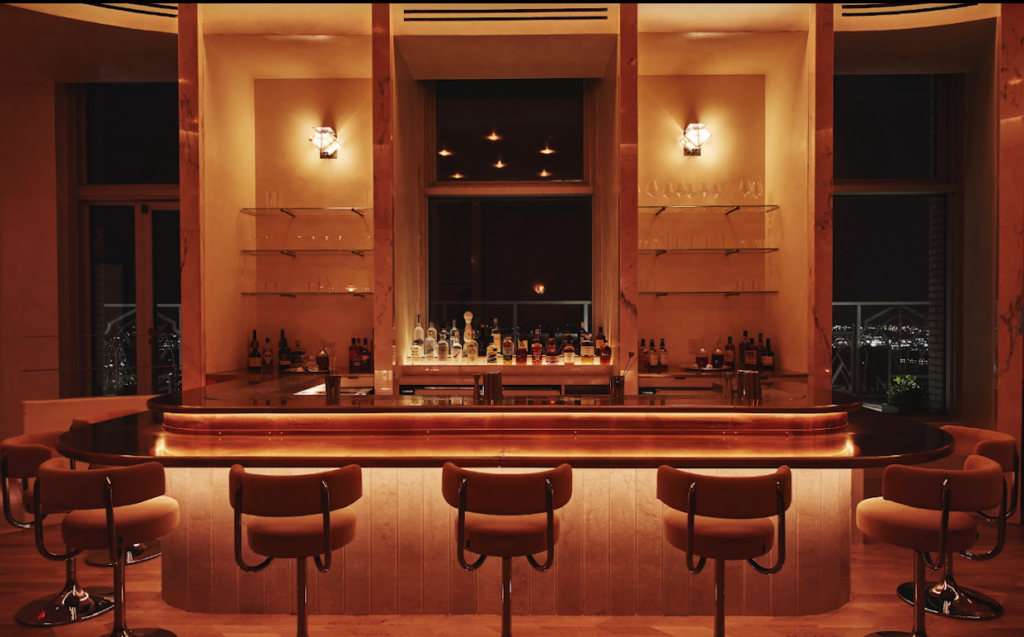 July 4 For $195 per ticket, you can luxuriate on the terraces of Overstory, a cocktail lounge located on the 64th floor at 70 Pine Street in the Financial District. Guests have full access to an open bar, hors d'oeuvres, a barbecue, and a stunning 360-degree view. The party starts at 7 p.m.
Hester Street Fair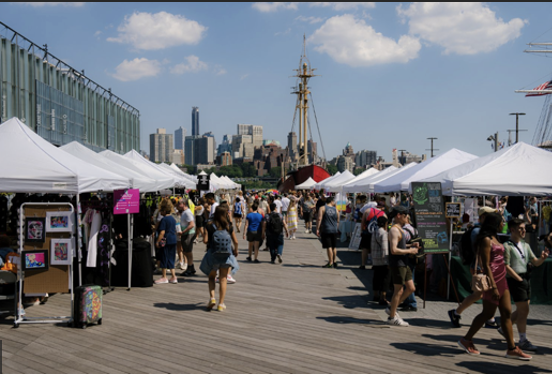 July 8, 22 The Hester Street Fair is a Saturday market right on The Seaport that boasts several vintage clothing booths as well as artisan crafts, food, and drinks. Add to your wardrobe, try something new, and cool off from the July heat with a drink by the water! July 8 is the Ice Cream Social! 11am-7pm. July 22, it's Classic Market Night, featuring plus size shop Berriez.
Brooklyn Bridge Park Movies with A View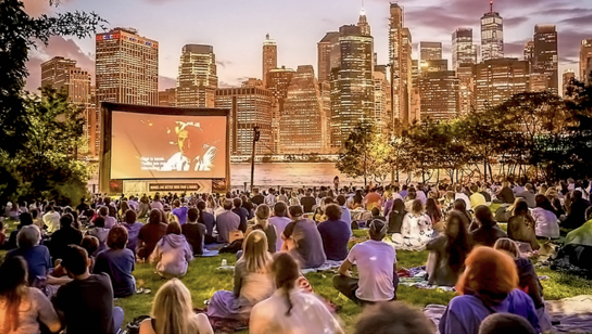 Photo credit: Rommel Tan
July 13, 20, 27 Unwind with a free sunset screening of a classic movie at Brooklyn Bridge Park! This year's theme is "We Are Family," and all of the films screening this summer celebrate family and relationships in a variety of ways. Catch Smoke Signals on July 13th, Top Gun on July 20th, or Psycho on July 27th!
JAPAN Fes
July 15 With over 1,000 food vendors, JAPAN Fes is the world's largest Japanese food festival! They pride themselves on embodying the spirit of Japanese and Western fusion, while "embracing the local community." This month, JAPAN Fes is held in Chelsea, 6th Ave., 18-20th Street.
Dominick Hotel Luau with El Ta'Koy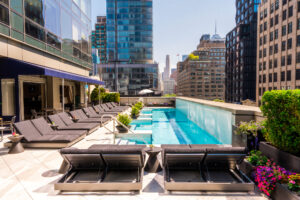 Photo credit: The Dominick
July 26 Embrace summer with Hawaiian-inspired street food and specialty cocktails at the Dominick Hotel Luau, starting at 5:30pm! The Dominick is known for El Ta'Koy, a poolside indoor/outdoor restaurant that delivers a year-round modern Hawaiian-inspired gastronomic experience from Chef Luis Pous. You can also indulge in poolside spa treatments from Sisley Paris! 
Maggie Rogers at Forest Hills Stadium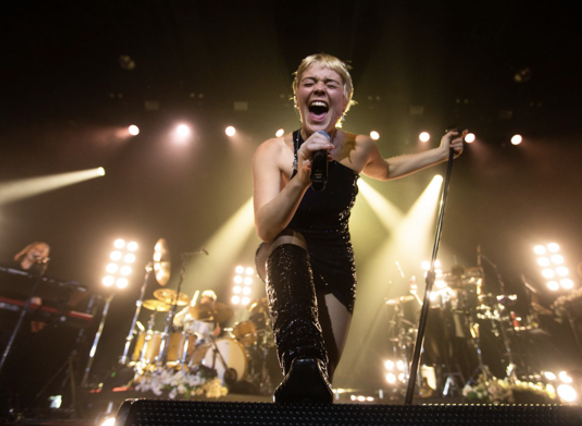 Photo credit: Ben Stas
July 27 Summer nights call for a great concert! Purchase tickets to see Maggie Rogers with special guest Soccer Mommy at Forest Hills Stadium ! This concert is great for indie and alternative pop music lovers! You can get to Forest Hills Stadium in 15 minutes from Penn Station, with the Long Island Railroad.
12th Annual NYC Poetry Festival on Governors Island
July 29-30 The NYC Poetry Festival returns to Governors Island , inviting poets from all the boroughs to share their writing on the festival grounds, surrounded by an embracing community, beautiful Victorian houses and green canopies of trees. 11am-6pm. Click here to register.
Brooklyn Night Market at Industry City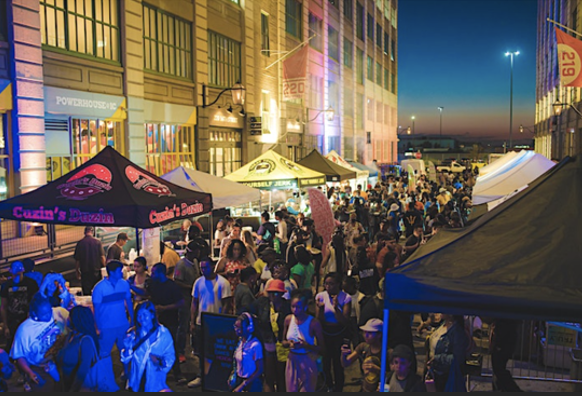 July 31 Brooklyn Night Market is returning to Industry City in Brooklyn with over 40 local vendors selling art, handmade crafts, and food with cuisine ranging from American to Afro-Latin and beyond.
Shelley Niro: 500 Year Itch  Exhibit at National Museum of the American Indian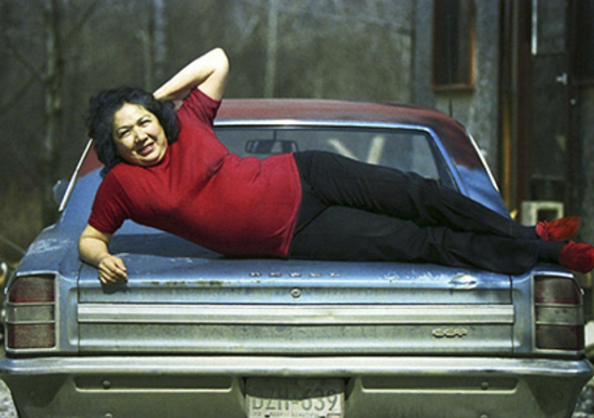 Now through Jan. 1, 2024 Smithsonian's The National Museum of the American Indian is hosting a free exhibition honoring the art of Shelley Niro. The exhibit celebrates more than half a century of Niro's paintings, photographs, mixed-media works, and films. The exhibit has been described as "accessible, humorous, and peppered with references to popular culture," and delves into the history of her Six Nations Kanyen'kehá:ka (Mohawk) community in order to provide purpose and healing.
Malibu Barbie Café New York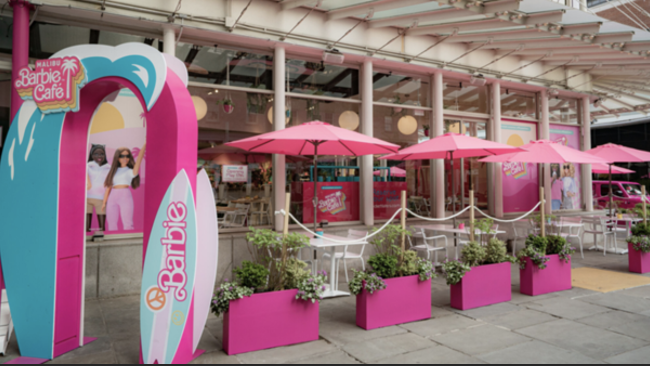 Photo credit: Mattel/Malibu Barbie Café
Throughout July Celebrate the release of Greta Gerwig's live-action Barbie (July 21) with a visit to the pop-up Malibu Barbie Café New York at the Seaport! Immerse yourself in the retro glam of 1970s Malibu, try some Barbie-themed foods and desserts, and shop for exclusive merchandise! Reservations must be booked online in advance, and the pop-up café is open through July.
Classic Harbor Line's Around Manhattan Brunch Cruise
Weekend throughout July Grab a friend and sail aboard Classic Harbor's Around Manhattan Cruise to enjoy a three-course fixed brunch menu and complimentary drinks, while viewing some of Manhattan's iconic locations. Sails from Chelsea Piers, 10am-12:45pm.
Gilder Center at AMNH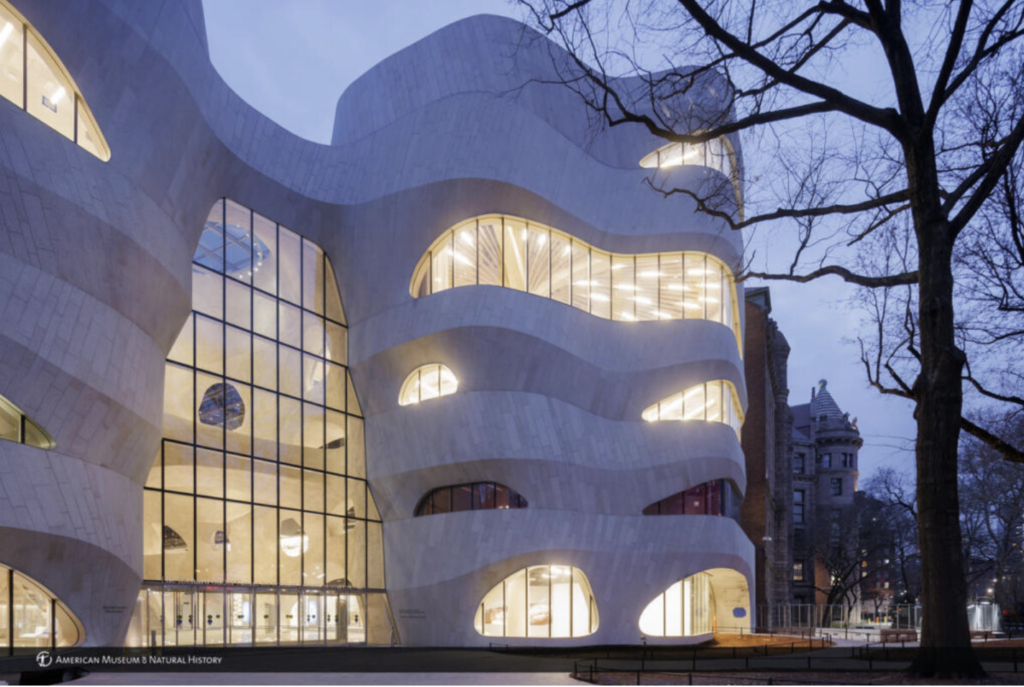 Ongoing The new Richard Gilder Center for Science, Education, and Innovation at the American Museum of Natural History, is a stunning 230,000 square foot space that includes a vivarium, an insectarium, a library, an interactive theatre, a restaurant, and more. You can read more about it here. amnh.org.
Gitano Island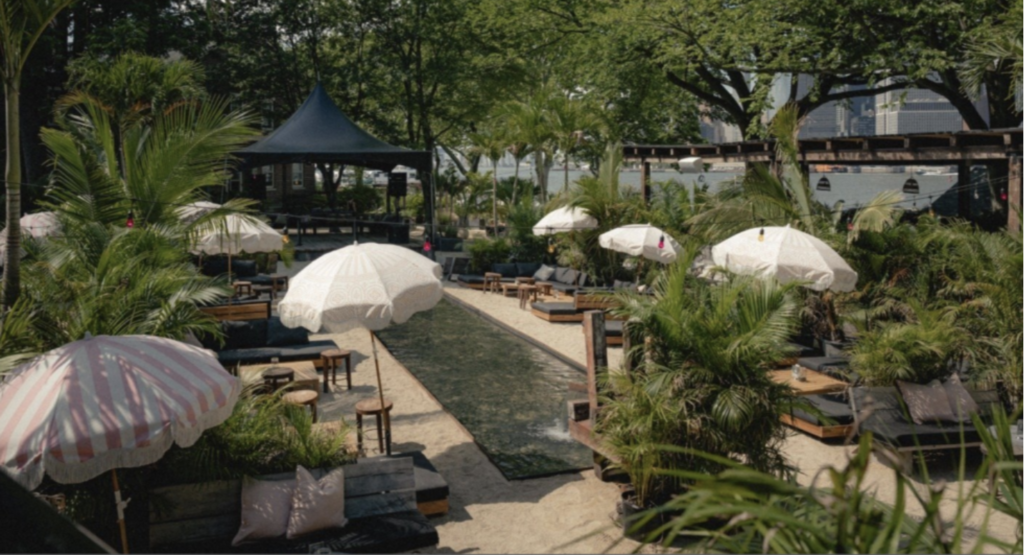 Ongoing It's back! Escape to Gitano Island! The modern Mexican restaurant, Mezcal bar, and waterfront lounge on Governors Island is open once again seasonally from May – October. The restaurant is open daily from noon for brunch and from 4 pm for sunset cocktails and dinner. Read more about Gitano Island here. gitano.com
The Tin Building
Ongoing, open seven days a week The latest from restaurateur Jean-Georges Vongerichten is Tin Building, a sprawling 53,000 square foot market down by The Seaport. It includes six full service restaurants, six fast casual outlets, four bars, along with a food market and curated gourmet grocery packed with specialty ingredients, meats, cheeses, and fresh produce. tinbuilding.com You can read more about Jean-Georges in DOWNTOWN's Winter 2023 issue, out now!
The High Line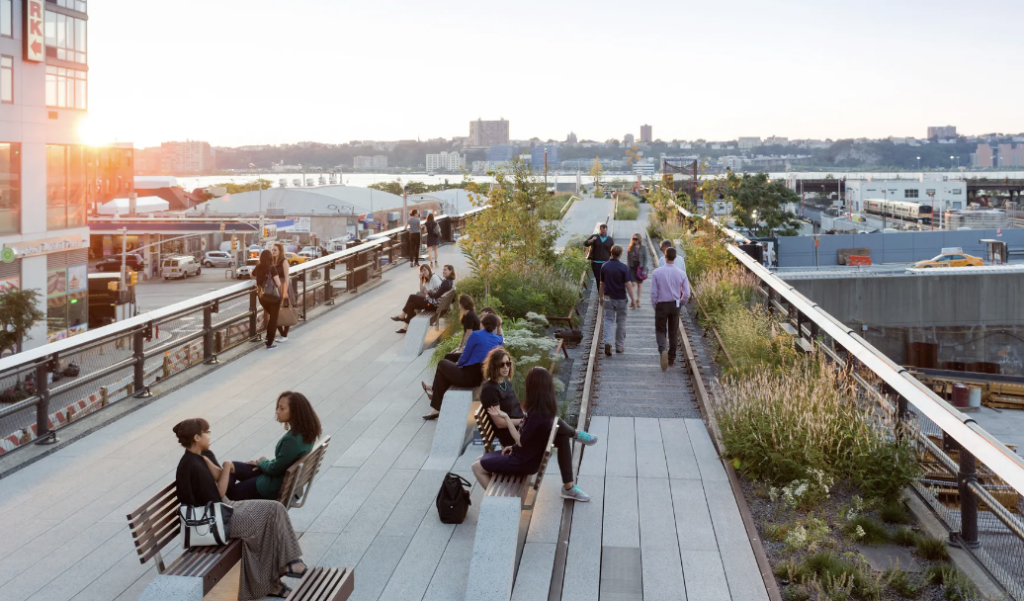 The High Line. Photo: Iwan Baan
Ongoing Visit the High Line in Chelsea for a leisurely stroll along one of NYC's more unique parks. The former railway is 1.45 miles long, and runs from the Meatpacking District to Midtown. At the High Line, stop by Chelsea Market to grab some delicious food or peruse artisan shops, watch the sunset, or walk around the Meatpacking District and enjoy the architecture and stores!