The Society Archive, a stylist-curated retailer of vintage fashion, accessories, and art, made its brand debut at New York Fashion Week with the unveiling of "Petrichor."
The collection, ingeniously named for the unique smell of the first rainfall after a dry spell, features a selection of in-house designed ready-to-wear fashion merged with carefully curated vintage picks straight from the archive. The presentation on September 14th transported viewers back to the 90s, capturing feelings of nostalgia with a contemporary twist.
But "Petrichor" isn't the typical 90s grunge flashback. Between the mixed patterns, layered looks, and expertly selected accessories, the collection is a time capsule that calls back to the meaning of youth in a different era. "Petrichor" feels accessible, yet exclusive – a style that will undoubtedly inspire a new take on the intersection of vintage and streetwear.
The NYFW presentation doubled as the grand opening of The Society Archive's new showroom in lower Manhattan. Located in the South Street Seaport, chances to view and buy this collection are appointment-only.
This exhibition comes from the mind of The Society Archive's founder Marcus Allen, a celebrated runway and editorial stylist known for his exploratory work combining "mall culture" looks with luxury items. Notable pieces in the collection include items from Tom Ford's Gucci era and rare finds from Abercrombie + Fitch (where Allen worked as a teenager).
"My team and I are excited to introduce The Society Archive to a wider audience, especially during New York Fashion Week – and in our city," Allen said. "There's an alchemy to the high-low dichotomy we champion that is reminiscent of New York itself."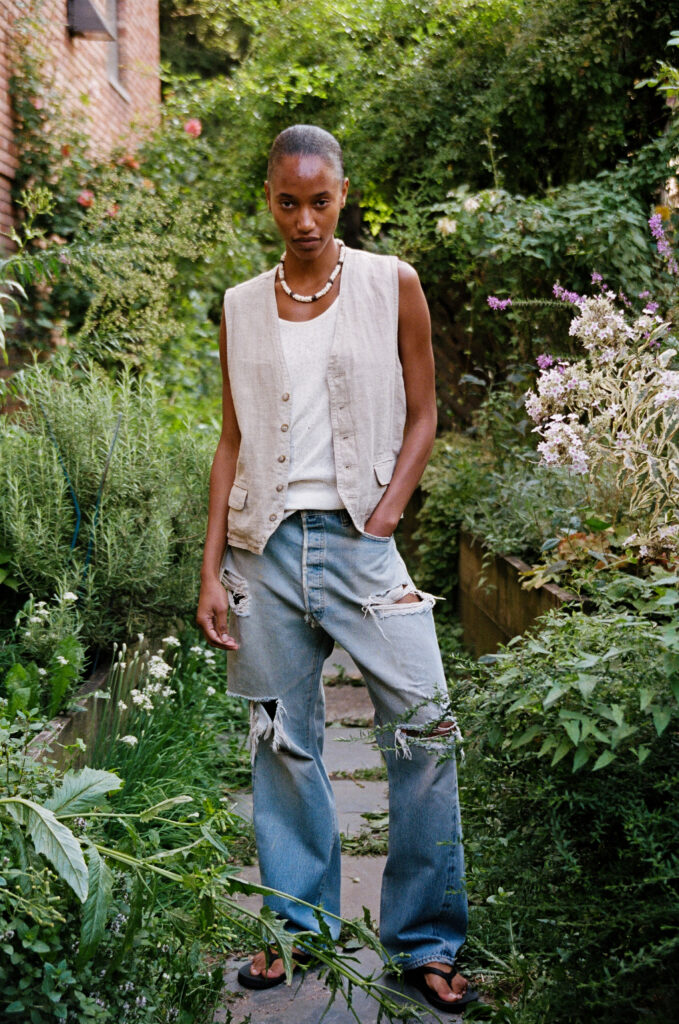 The Society Archive's collections are available by appointment only at their showroom space located at 275 Water Street, No. 1 in Manhattan, and through the brand's e-commerce shop. For more information, visit www.SocietyArchive.com. 
Check out more on the latest in fashion here.