This year, Dîner en Blanc celebrated it's 10th anniversary in New York with over 4,000 attendees. When Dîner en Blanc first debuted in the United States, it was held at Brookfield Place, and it seemed only fitting to co-founder Sandy Safi that Dîner en Blanc 2022 would be held in the very same location.
Celebrity chef and four-time James Beard Award Winner Todd English created the menu available to members of the press: focaccia with taleggio butter and anchovies, mini pitas with eggplant dip and eggplant salad, crudité with anchovy tuna vinaigrette, mini croissants with lobster salad and caviar, and torched Wagyu tataki with truffle ponzu.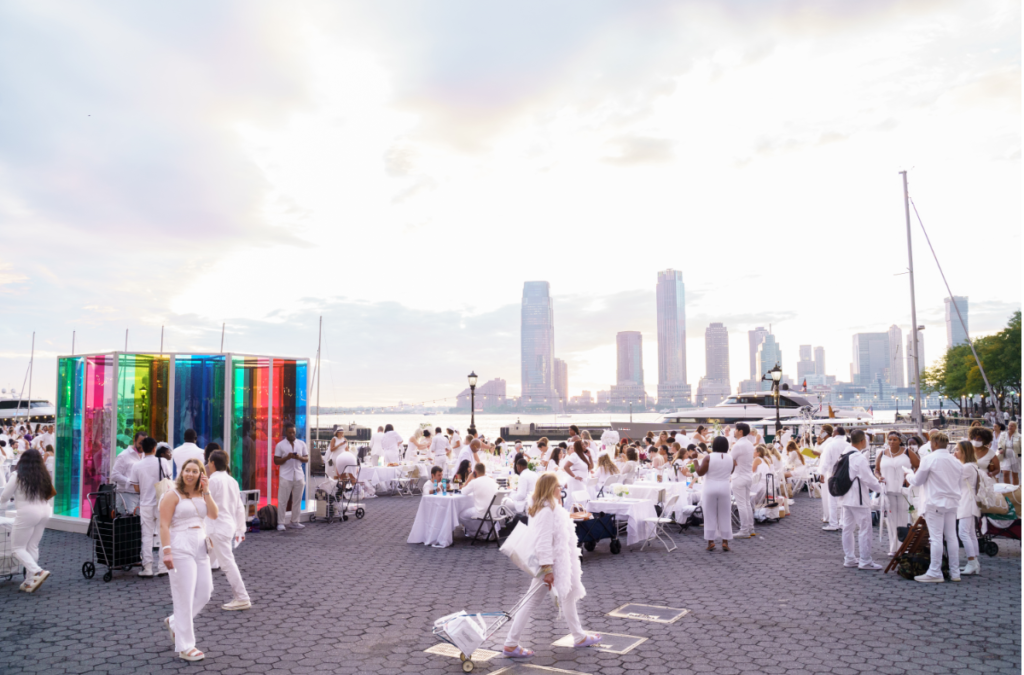 Dîner en Blanc partnered with Champagne Barons de Rothschild for the evenings drinks.
Music was provided by The Muses, a DJ duo that is a new favorite of DOWNTOWN's! The performers, pictured in the first photo, were amazing as well; they were from Darrell Thorne Studio, and all costumes and headpieces were designed by Darrell Thorne!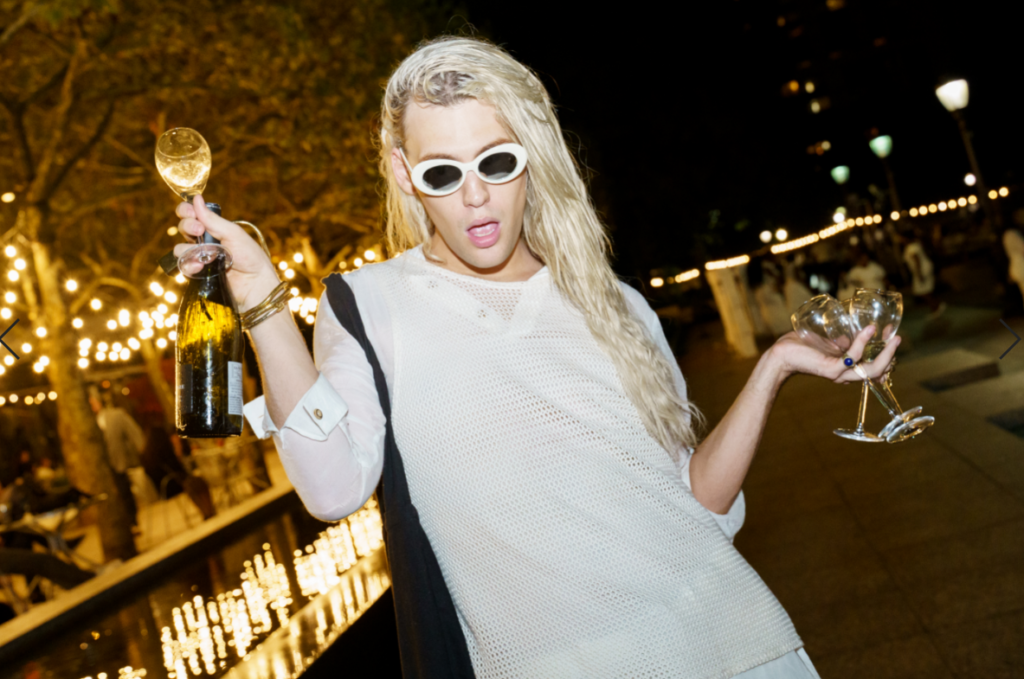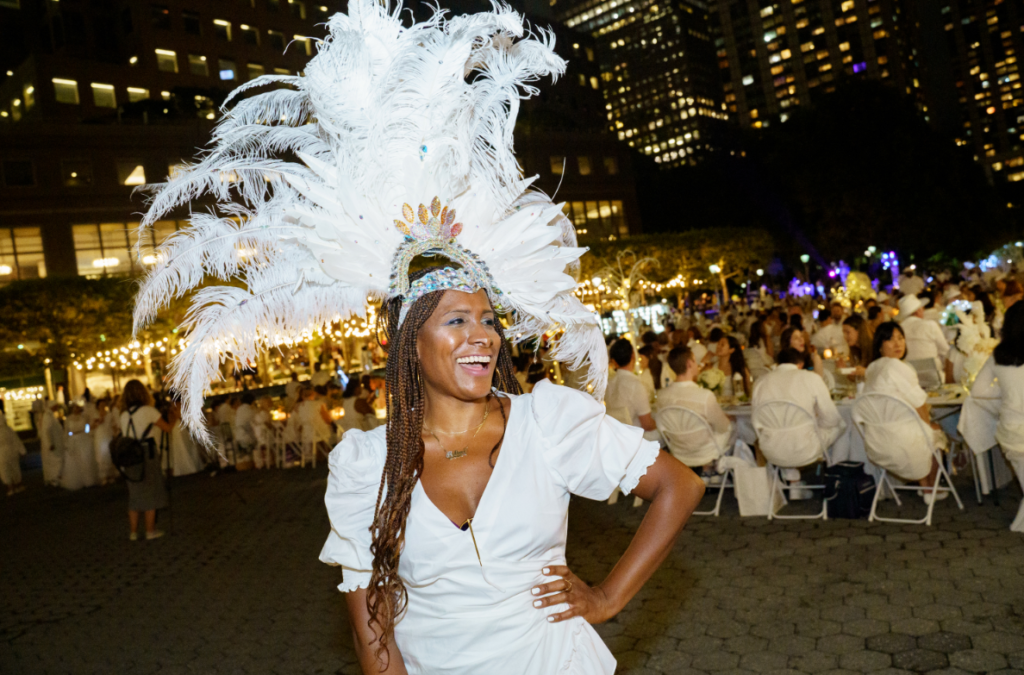 Elizabeth Velez, President and CCO of the Velez Organization, said that "there is something magical about dining under the stars with a few thousand friends dressed in white against the backdrop of one of the greatest cities in the world. Dîner en Blanc was special, sophisticated, and exceeded our expectations! Standing ovation to the Dîner en Blanc 2022 team for creating a truly memorable evening."
For guests that chose not to bring their own food–though about 80% of guests brought their own dinners that they've been curating for quite some time–Great Performances catering provided baskets that contained everything from popcorn to charcuterie, lobster salad, and white chocolate mousse.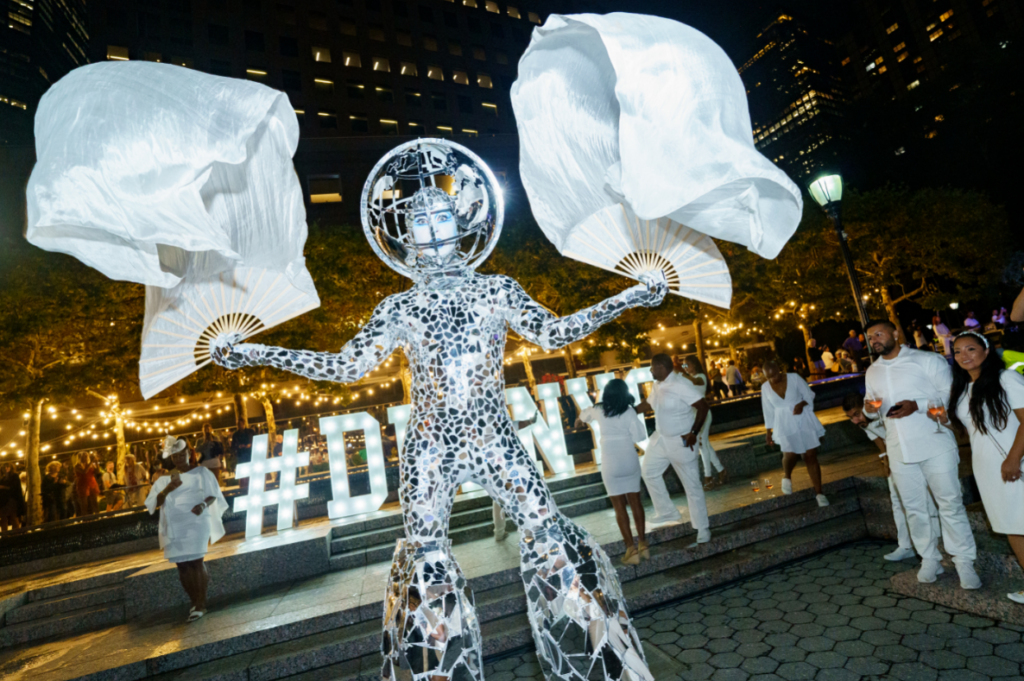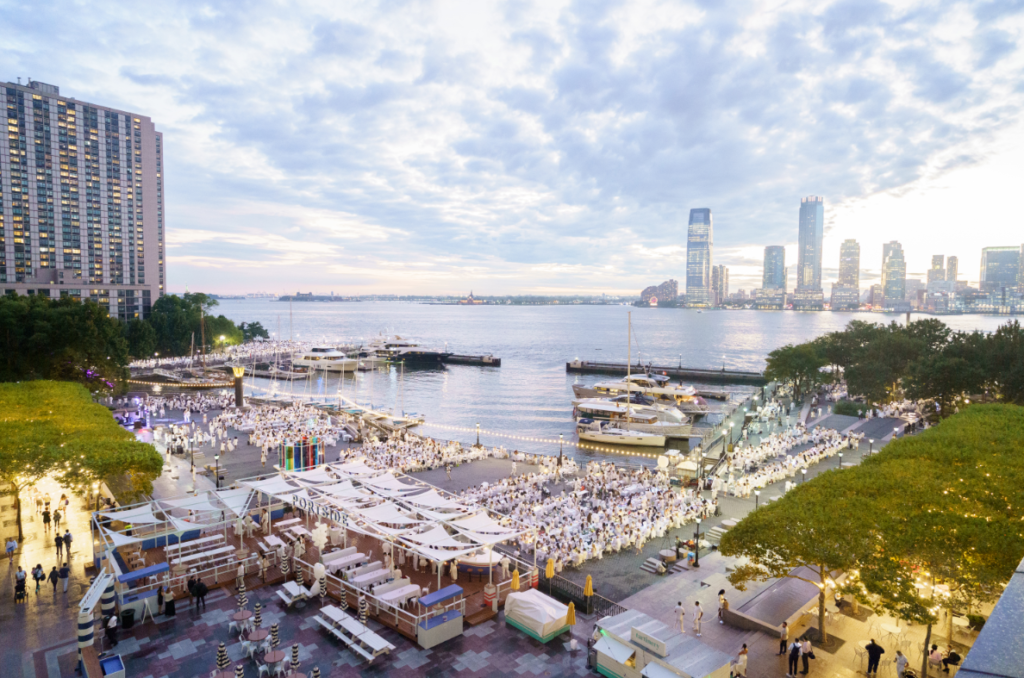 "There are not enough words to describe this year's 10th anniversary of Dîner en Blanc held at our very own Brookfield Place Waterfront," said DOWNTOWN's founder and CEO Grace A. Capobianco. "DEB never disappoints by delivering opulent, on-trend, head-to-toe white outfits that match over-the-top, creative table settings. After a two-year pandemic hiatus, the legendary Dîner en Blanc is back and still remains one of the world's largest dinner parties. A big shout out to the DJ's who brought an incredible energy to the evening. And another shout out to to the many avant-garde attractions and actors. Congratulation to Sandy Safi and your entire team! Well done!"
All photos by Eric Vitale unless otherwise noted.