MICK FLEETWOOD of Fleetwood Mac (center, thumbs up) joins other Road Recovery participants in the Trax Program, playing drums on a new song that will be released soon. Fifth from right, Road Recovery Staff Mentor, Susan Campanaro. Far left, producer Don Miggs. Photo by Kat Klaus Lifeline Art.
After nearly 25 years, Road Recovery continues to help young people healing from mental health and addiction struggles, using the power of music.
This year marked the 25th anniversary of losing singer Jeff Buckley, in a 1997 drowning accident in the Mississippi River. It was a devastating loss to his mother, Mary Guibert, as well as his tour manager, Gene Bowen, and millions of fans worldwide. Bowen, who had already been dealing with some addiction struggles of his own for several years, had the idea to begin a program, using the power of music to empower other adults and at-risk youth, to help them face their struggles, while also teaching them comprehensive life skills. Bowen co-founded Road Recovery in 1998 with Jack Bookbinder, who was formerly with Jeff Buckley's artist management team.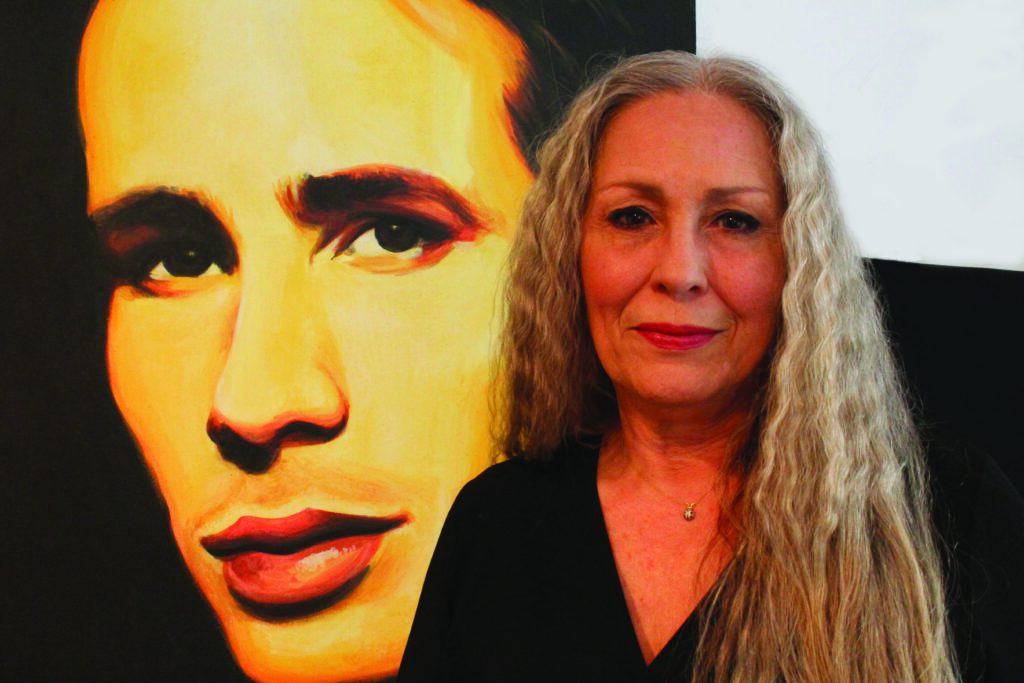 Guibert was inspired by the Road Recovery concept, and quietly aligned herself with them, to help financially seed the beginnings of the nonprofit organization. They also received additional financial support from Sony Music Entertainment, Dreamworks Records, Warner Music, and Jeff Buckley Music, to get Road Recovery off the ground.
Guibert's involvement with Road Recovery was part of fulfilling a "Golden Promise" she'd made for her son. In an excerpt of a speech she gave at Buckley's Brooklyn funeral at the St. Ann & the Trinity Church in 1997, she stated, "What we have lost by way of his tenderness and soulfulness is beyond measure, and cannot be replaced…unless, perhaps, each of us makes a Golden Promise to act on his behalf from this day forward."
Today, Road Recovery offers a variety of programs providing musical celebrity mentorships, performance workshops, sound recordings (their Trax program), and "all access" opportunities for a community to create live concerts.
As Road Recovery Founders Gene Bowen and Jack Bookbinder emphasize, "Road Recovery's Creative Staff Mentors from the entertainment industry share their life experiences and talents to empower youth in Trax Programs to express themselves, and together, creatively amplify their voices with the goal of positively impacting themselves and others in their communities. As our non-profit Road Recovery enters its 25-year anniversary in 2023, we continue to believe that everyone, including our staff, has something to learn, and something to teach. We believe in mentorship and sharing personal experiences, to help young people "connect the dots" towards a healthier future which has helped us touch the lives of over 50,000 young people over the years through outreach events and after school programs as far away as Alaska to Florida to Tulsa, to current statewide Trax Programs spanning from Buffalo to the Shinnecock Nation in Southampton. We provide 'all access' experiences for our amazing young people, with highlights including performing on a Broadway stage with Slash, recording in a state-of-the-art studio with members of Duran Duran, going on the road to perform music and outreach on the Vans Warped Tour, and sharing the ups and downs of life backstage with music industry legends like James Hetfield, Ozzy and Sharon Osbourne, Eric Clapton, Joan Jett, Darryl DMC McDaniels, Peter Frampton, Simon Kirke, Tony Bennett, amongst many others. We understand that there are no quick fixes in repairing the damage inflicted on the lives of many young people we work with, but presenting programs built on establishing relationships, honesty and trust have provided the strong foundation for doing our charity service…the power of WE!"
Participants in the Trax program do not need to have previous experience. They can be between the ages of 13-25, demonstrating high-risk behavior, may have mental health issues. They also need to have a willingness to be open to connect with other local organizations, high school counselors, and have a strong desire to utilize their creativity as a positive source of change.
Susan Campanaro is a singer and actress with a background in Broadway music. Campanaro has created her own alternative show personality, Livinia Draper, a boozy Broadway singer, and recently did a show during this year's Pride month at The Stonewall Inn. Now sober for 31 years, Campanaro has been a Road Recovery Creative Staff Mentor for nearly eight years, first working with kids in the Bronx.
"One of my closest friends had been asked by Gene [Bowen] that they needed a dance teacher,"recalls Campanaro. "I'm always looking to work and help others. Gene was talking about helping kids. I had to have been 20 years sober by then. I was all about service, I want to give back. I said yes to the job."
Campanaro began teaching tap. "It was difficult," she admits. "Very intense kids, ages 11-18. There were 30 kids. I would ask them what kind of music they were into, choreograph them, slowly gain their trust over a 10 week period." A formerly troubled youth herself, she was able to empathize with her students. "I was an at-risk kid; the only way to heal myself was to heal others. Your scars don't completely go away…Adversity is not intellectual, it's emotional."
Students that grow up in group homes "trust nobody. Initially, they hate you," continues Campanaro, reflecting on her early teaching days. "Then, you see them keep coming. Then they grow to love you. I won them over, let them do their own kind of dance, [whether] hip hop, or breakdancing."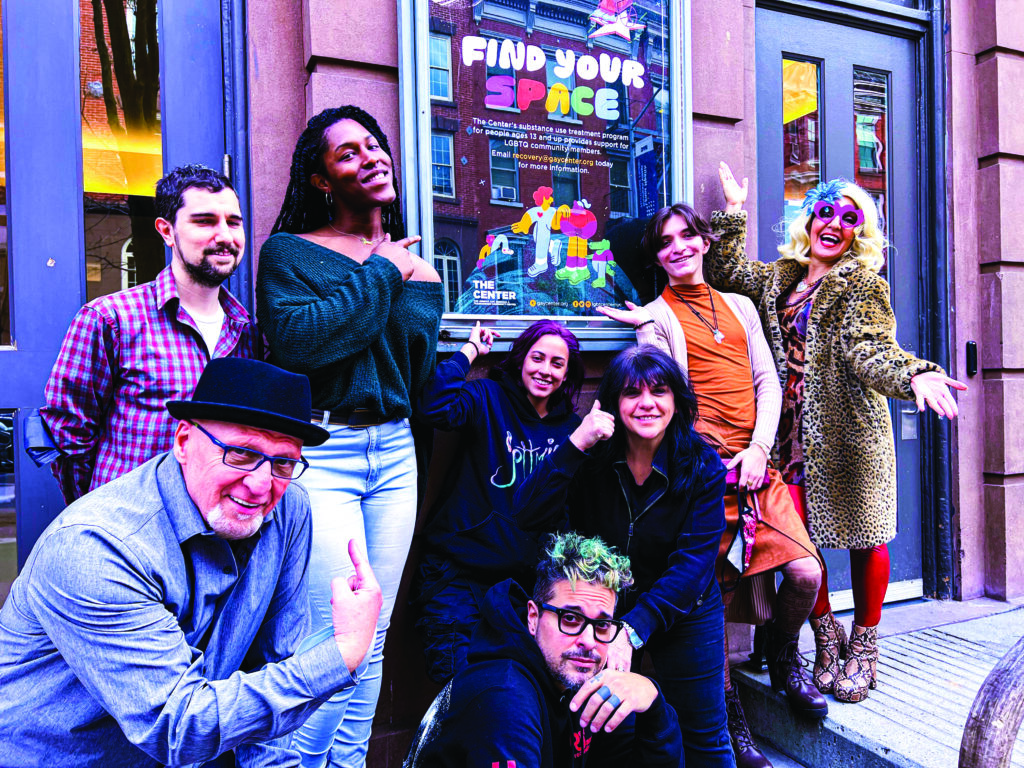 Campanaro recently has been working with Road Recovery's partnership with the LGBT Center in downtown New York. The 10 week Trax Program culminated this year at the end of Pride Week, with a big performance. "Road Recovery helps young people express themselves through adversity…At the LGBT Center, we're writing songs. Right now, it's between two two eight people, one is 13, a dancer, another is 25. We'll take whoever comes."
Five years ago, she began working with Paloma (last name held for privacy.) "Paloma is now my junior mentor, she works with me at the LGBT Center. I started mentoring her at 16, she's 21 now, graduated top of her class. I was her coach, recently helped her do the lead vocals on a track Mick Fleetwood is playing the drums on."
Paloma had written the song pre-pandemic, as a participant in Road Recovery's Trax program (There are 10 Trax youth clubhouses throughout New York State.) Recently, the recording was mixed and mastered by Don Miggs of Threshold Recording Studios in Manhattan, and will be released next year.
"What makes Road Recovery special to me is the immediacy of their effort and donation in making a difference," says Miggs. "There is no lag time. Road Recovery gives, kids receive. They get the support they need to make today better than yesterday. And the staff are infectious. They aren't just giving to the cause. They are living for the cause. And it's their example that inspires me to try harder."
Ralph (last name withheld for privacy), is involved with an anti-gun violence program in the Bronx, called Release the Grip (RTG). "We'd met up with the RTG group. Ralph is a young guy, graduating HS now." says Campanaro. "Ralph has lifted himself, being a member of the band in his local church, self taught piano and drum guy. He created a little verse, he'd never sung live before." The meeting was fortuitous for Ralph, who ended up also contributing vocals to this new song.
Plans are underway for Road Recovery to release a compilation album in the future, created by kids from various clubhouses that includes Slash, Tom Morello, Peter Frampton, Simon Kirke, and others.
For more information on Road Recovery, visit roadrecovery.org.