My Finished Hairstyle by Fabio Doti's Dori Sodoli, Photo: Julia Meyer
Located in the Financial District of Downtown Manhattan, Fabio Doti Salon is the perfect place to get an exceptional hairstyle to withstand a busy New York lifestyle. I had the opportunity to visit the salon and get a feel for their fabulous services.
Growing up in small suburban Connecticut, I had never been to a salon of the caliber of Fabio Doti, which made my experience a real treat. When entering the salon, I was greeted by staff who instantly offered me a drink, complimentary to the service.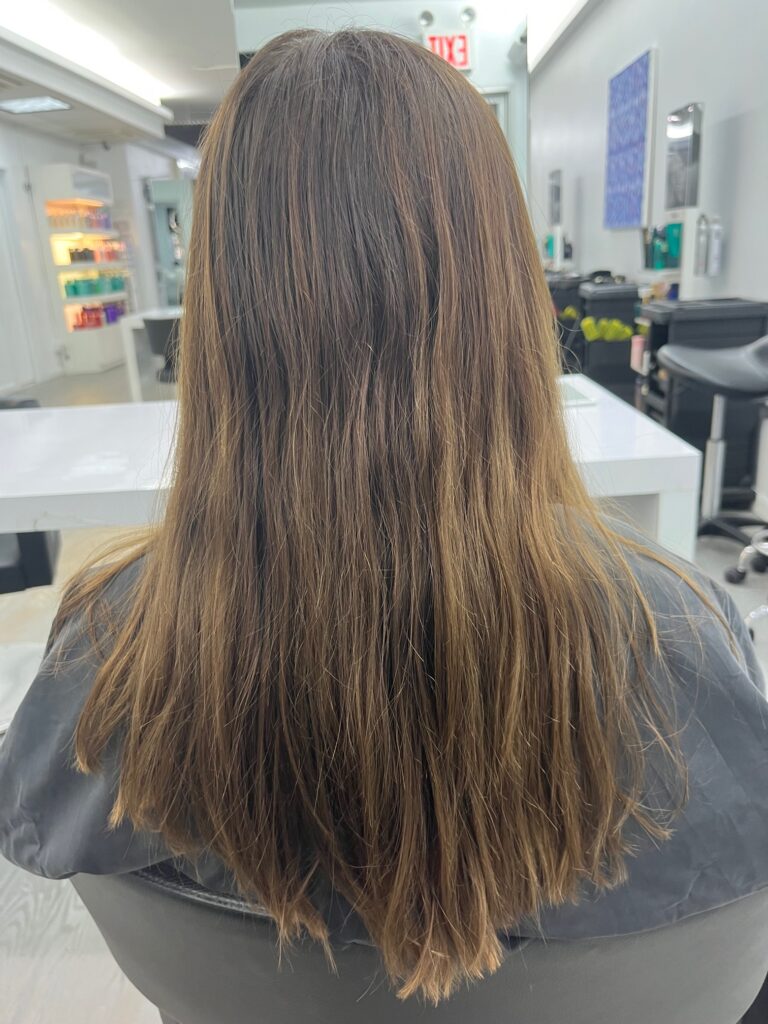 Dori Sodoli was my stylist. She had previously worked at a salon in Italy for six years and recently joined the Fabio Doti team. Sodoli and I took time to make a plan for what I wanted to be done with my hair to make sure I got exactly what I wanted.
Sodoli and I decided on doing a caramel-brunette balayage to help enhance my natural brunette color. Balayage is a highlighting technique where a colorist hand-paints color directly on the hair to create a more natural, blended color.
Before coming to the salon I had never had this technique done on my hair and excitedly watched Sodoli transform my hair with each brush stroke. Additionally, having this technique done only requires a touch-up every 6 months, helping save from many costly trips to the salon.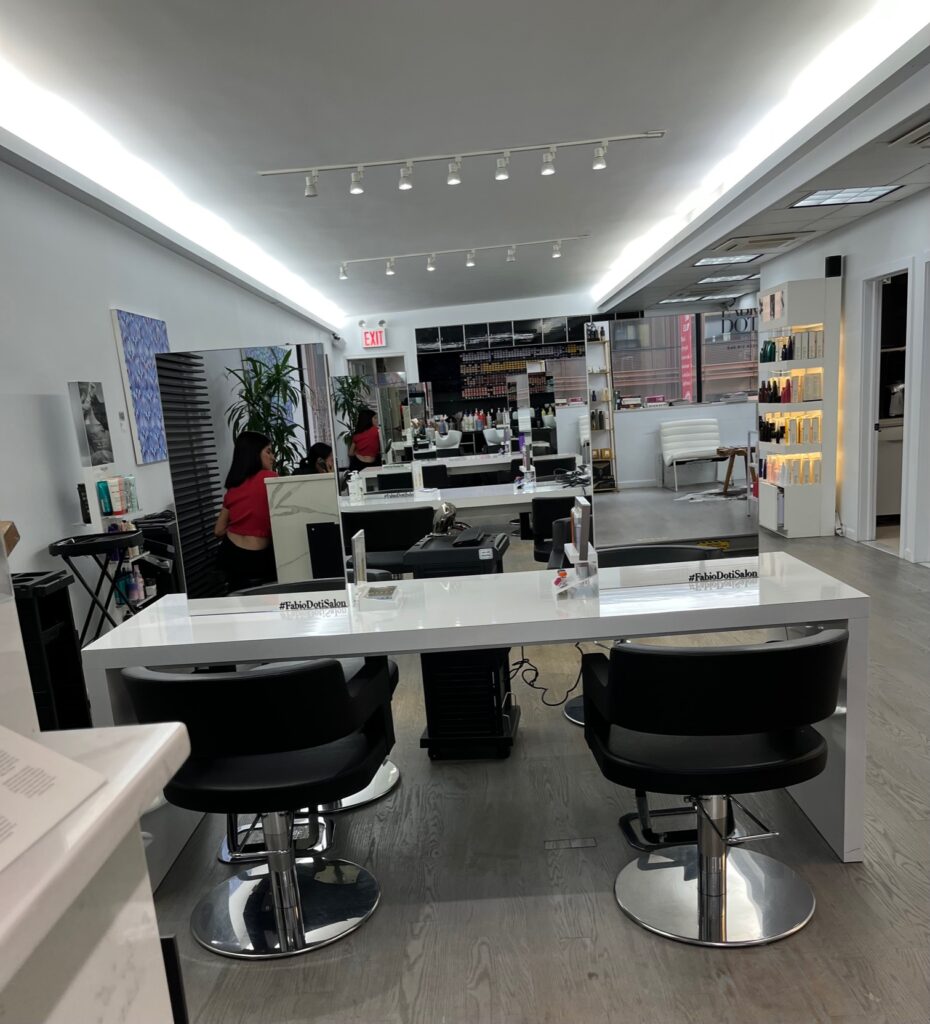 After my color was applied, I had my hair washed and treated with a color-enhancing gloss, while enjoying a massage chair. I then had Sodoli trim and angle my already existing layers and add some waves.
By the end of my experience, I was completely blown away by how my hair looked. The color was almost identical to what I had envisioned it to be and my hair felt incredibly soft and luxurious.
For my first experience in a New York City salon, Fabio Doti sets the bar high and I hope to be able to return again. 
Find more on NYC's best salons here.