The ultimate pamper experience is here. Lili and Cata nail Salon, located at 72 Greenpoint Ave in Brooklyn, New York, is a salon like no other. From the moment you walk into the salon to the time you walk out, you are greeted with the best service, making your spa day full of relaxation and happiness.
The nail salon is equipped with a wine and beverage bar. Whether it is a scorching summer day or a chilly fall night, have a drink and unwind, as one of their highly trained technicians pamper you inside, or in the garden where you are surrounded by colorful flowers and a gorgeous ambiance.
What started out as an idea soon flourished into a real-life business. Owner Lily Rojas began to think that getting a manicure or a pedicure should be about the relaxing experience and not just the service itself. She wanted clients to feel relaxed and enjoy the time away from reality. Soon she realized that many salons were only geared to fulfilling the task asked rather than a place people can take their time to enjoy. She mixed her love for beauty and socializing and turned it into a new glamorous concept.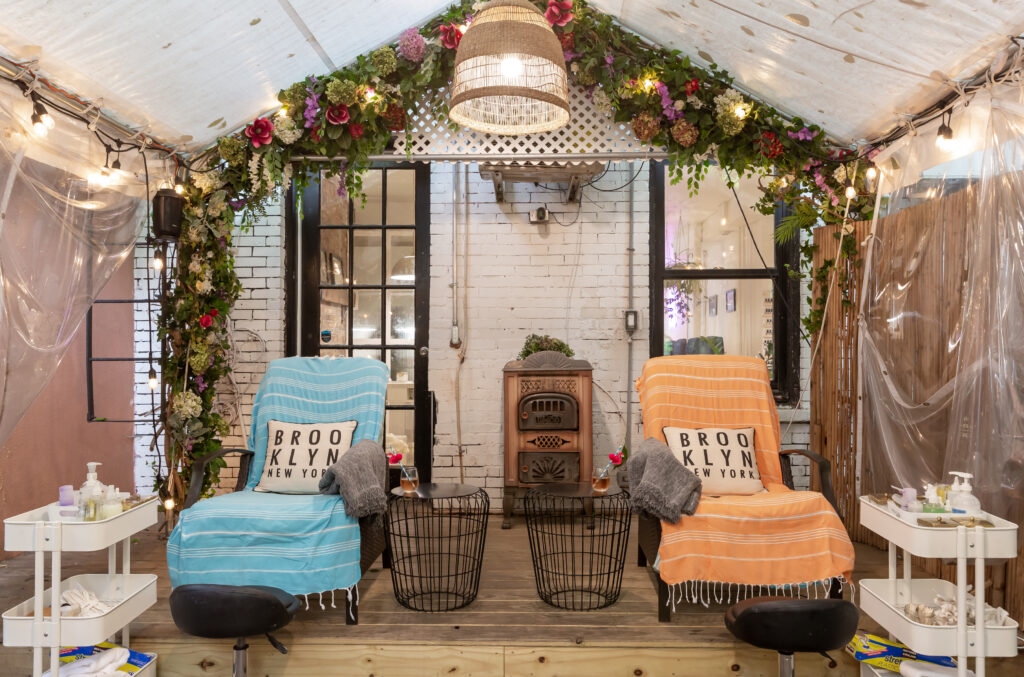 Salon owners Lily and her husband Jorge Rojas believe in using the healthiest products to ensure the well-being of all clients. The long-lasting nail lacquers are cruelty- free, non-toxic and vegan, and the nail polishes that are provided are filled with quality ingredients, are chemical free, and are the safest products for your nails.
What makes this salon so unique is that every service is done waterless. Meaning, forget about the water bowls for your feet or the nail soaking you usually get when at a salon and say hello to no water. By being waterless, you are putting your health first. What people do not know is that by using water, you are not only increasing your chances of contracting infections and other bacteria such as fungi and warts, but you are also expanding your nail beds making the polish chip and peel instead of lasting a long time.
Right when I walked in, I was handed a menu and asked to select a cream I would like for the pedicure. All the creams that are available are so enticing; you cannot go wrong with any of them. Before my pedicure began, I was handed a drink menu from the café where I happily selected the hibiscus lemonade which was truly flavorful and just what I needed on a muggy day in the city.
The pedicure I got was the Garden Lush Pedicure. My pedicure began with spraying both my feet with an anti-bacterial spray that contained essential oils such as lemongrass and peppermint. From there my nail technician used a heated towel wrap to cleanse my feet. While the warm towel was placed on my feet, she took off my old polish and started to shape and take care of my cuticles, followed by a wonderful callus treatment and an aromatherapy hydrating antioxidant mask leaving my legs soft and hydrated. From there, I received a 5-minute foot and leg message which was to die for. From the cuticle oil to the non-toxic polish and Zoya quick dry drops I was left speechless.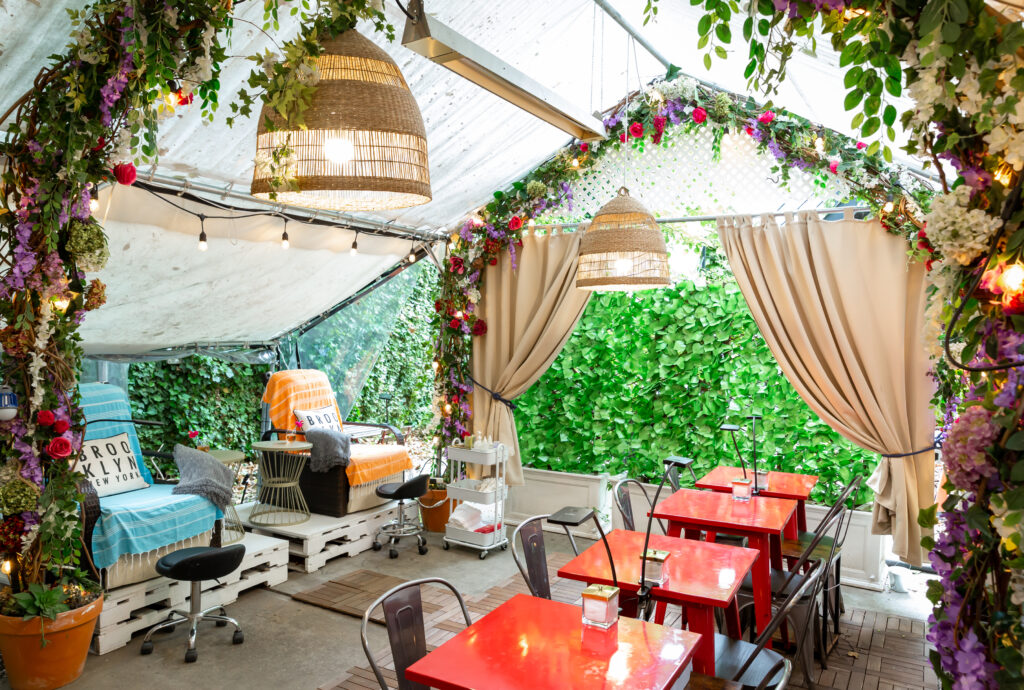 After trying this waterless experience, I will never go back to a salon that uses water. Having a waterless treatment done at Lili and Cata is truly an amazing experience that I will never forget.
DT: Why did you pick this location to start?
LR: We live in Long Island City which is right next door and we were looking their because we felt we knew the neighborhood but we could never find the right space, then we always loved Greenpoint and we used to come here we decided to take a look and we started seeing the vibe and hanging out here more and just the restaurants and backyard and the proximity to all the new developments. We said this might make more sense and the demographics are better, more single young with disposable income as opposed to other parts of the city that are more family oriented. This area is full of bars and restaurants we can walk around on a Tuesday, Wednesday, and Thursday any day people drinking, people eating outside, always happening in this area.
DT: How did you produce the idea of bringing waterless to your salon and how does that play out for your clients?
LR: Waterless was when I started thinking and researching everything to do with safer hygiene and anything like that and at first I thought of the copper bowls but then as I researched more the waterless just made more sense environmentally. We save 12-15 gallons of water per pedicure and due to infections, anything that must do with warts, nail fungus anything from spreading it spreads because of the water. It spreads because there is no time to disinfect between clints so instantly instead of copper bowls waterless was a given. It has been around in Europe and South America.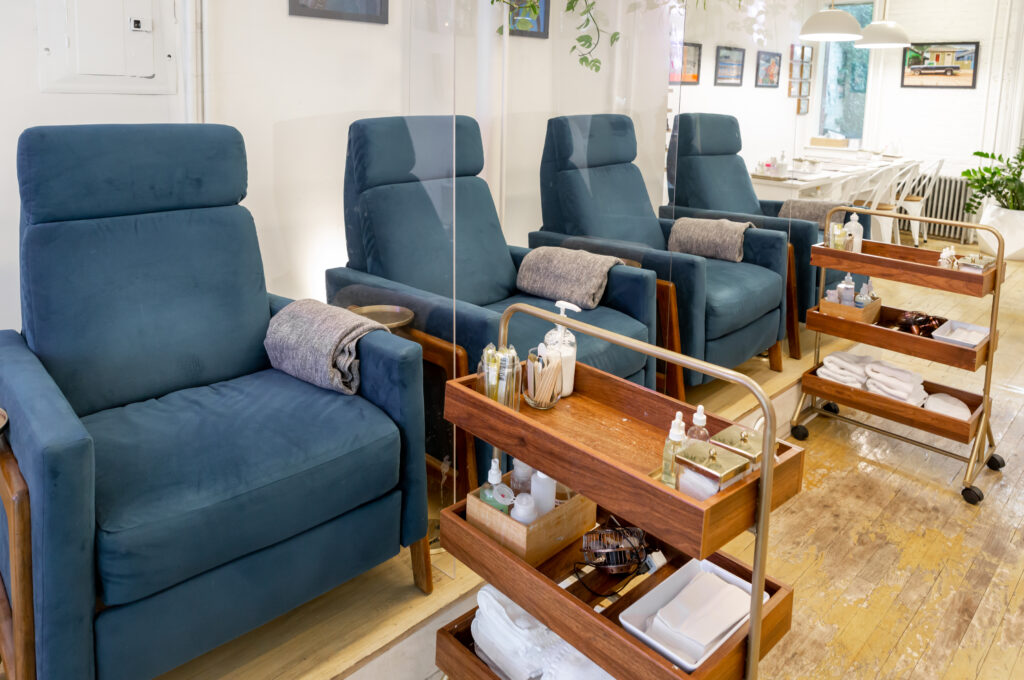 DT: A lot of beauty products that are here are vegan cruelty free. How important would you say it is to bring waterless to more salons? Why do you think it is important for nail polish to be more innovative and be more less harmful?
LR: Just like people get makeup that is safer, same thing with nail polish it goes through your skin anything absorbs through the nails and it is still harsh and goes through the cuticle. Like they tell pregnant women or nursing women do not go for manicures do not go for gel there is a reason because all those toxic chemicals are in them so why not do anything to help people's safety. We thought about it just like people are aware of fine organic food and seeing what they need, and it is the same thing your biggest organ is your skin and how you treat it is important. We have the autoclean machine that surgeons and dentist use, and every single tool is sterilized before going on any client so even if you are getting a pedicure and a manicure it is like we use one set of tools for your pedicure and one set of tools for your manicure.
DT: What is a typical day for you guys as business owners of this nail salon from the start of the day to the time you close?
LR: So, we have a staff which includes the front desk so there here sometimes we each fill in but there is also a lot of back of house meaning there is always scheduling issues coordinating schedules with the staff itself is a full-time job and there is also scheduling the clients. There are also a lot of people who email us and ask questions and Instagram people send dm's so we answer that.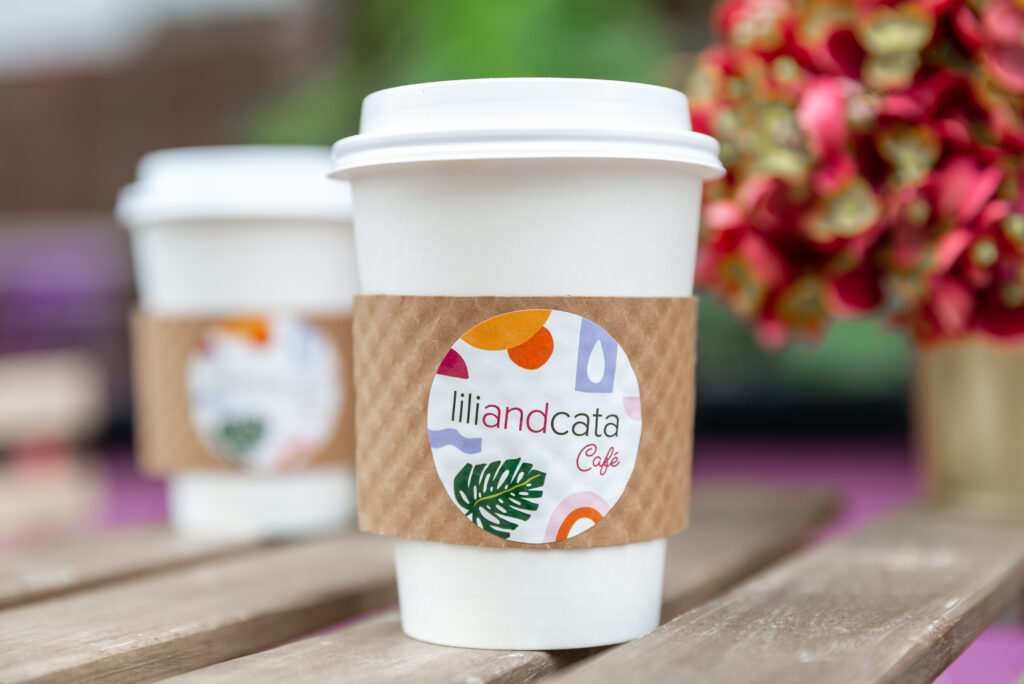 DT: Since the pandemic how did that affect your business and how did you think of ways to improve the style the salon was being run?
LR: When we first opened, we knew we wanted to do some services outdoors. We figured oh we will put up a cute little table somebody will get a manicure and drink wine back there. We thought it was going to be one little table and as soon as we reopened in July 2020 we went from one table to pedicure chairs to more tables, more pedicure chairs, a tent and another tent. It changed our business plan when we first opened we were going to be a nail salon with a wine bar cafe and that was our thing and then the backyard we wanted to have a little station so yes this has been an experience, it is like having two salons and always learning. First we did pop up tents and then it snowed and crushed them, and we thought of what we can do and then we said ok let us get a wedding tent so just learning different things, finding the elements, and making it work. Before the vaccines happened, people were out here it was snowing, and people were getting manicures and pedicures with coats on like it was not a single client indoors. People were out here in 100 degrees in 20 degrees, and they would ask how long we were keeping the tent out here. We thought until fall but now we kept going into December January February we had heaters people were drinking mulled wine back here. As soon as vaccines came it was like 50 50 some clients inside some outside.
DT: How do you choose what products to bring in the salon the types of brands from the nail polish or lotion?
LR: The non-toxic do take longer to dry some of them are thicker but after testing them out we do stick with the better ones. We do test everything the lotions everything is healthier for you, we just do not put it out without trying it out. We start with the more established brands that have been around the longest and it is tougher when it is a new line because they do not have that much experience a lot of the non-toxic lines, they have 20 colors like Zoya is one of the ones that have been around the longest and they have hundreds of colors. We do like to give new products a chance if we can because we have limited shelves.
DT: I noticed you have gel options, is that interesting to see because I know gel could be harder because they are made with more chemicals to make them last longer and you must put it under the light?
LR: We do have non-toxic gel the gels we carry the Londontown have less chemicals than your typical gel and instead of using the UV lamp we use LED lamps. The most important thing is the way the gel is removed from your nail, if they are not forced off in five minutes it is like removing the different layers of your nail and that is what is bad for you.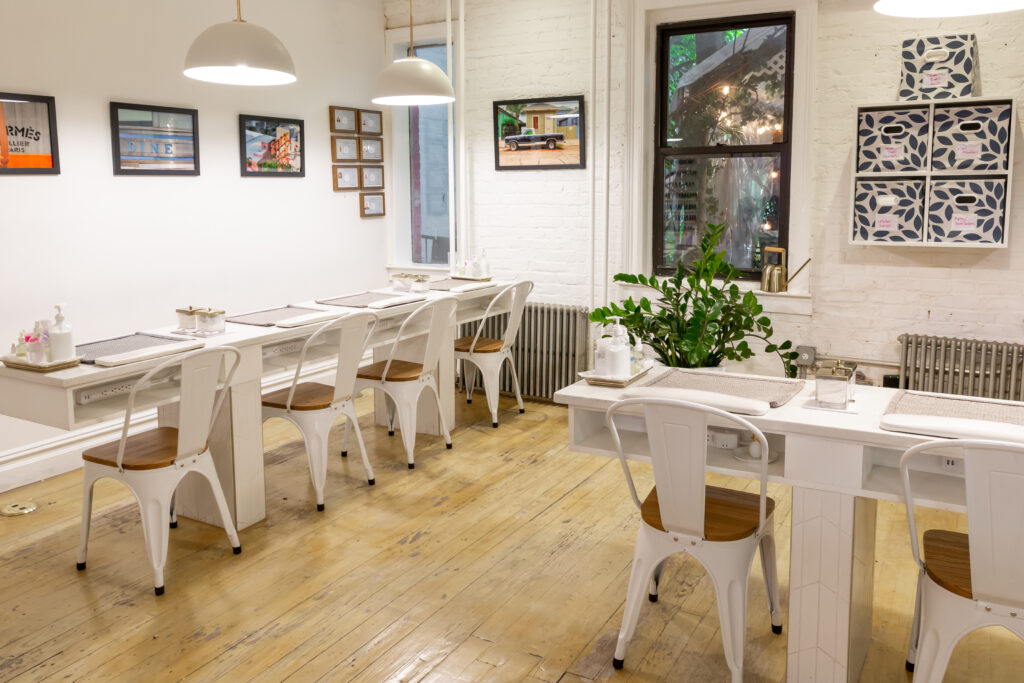 DT: How do you guys make your clients keep coming back to your salon?
LR: Besides the loyalty part it is the way we treat people. I am constantly here I try to make sure the staff is also welcoming and checking if anyone needs anything not just forgetting about people it is like coming back letting us know how we can improve. The service is where it is important because we know we are not the cheapest we are not your 12-dollar manicure you know 30 dollar manicure and Pedicure special we do not have that so when we first wanted to open Lily was like I hate when they rush you and so the time takes a lot longer you get a 20-minute manicure our manicure the shortest time is 30 minutes being detailed with the service and that is what people like, the kinds of services we offer.
For more information on Lili and Cata Nail Salon and appointments, visit liliandcata.com.
Read more about the best salons in NYC here.