Courtesy of 208 Delancey
Looking for a space that is both elegant and relaxing? When you enter 208 Delancey Street's new innovative building where you will find a space that is charming and feels like home. From the moment you enter, you will find yourself covered head to toe in natural sunlight from the expansive windows covering the lobby, making the space feel warm and inviting.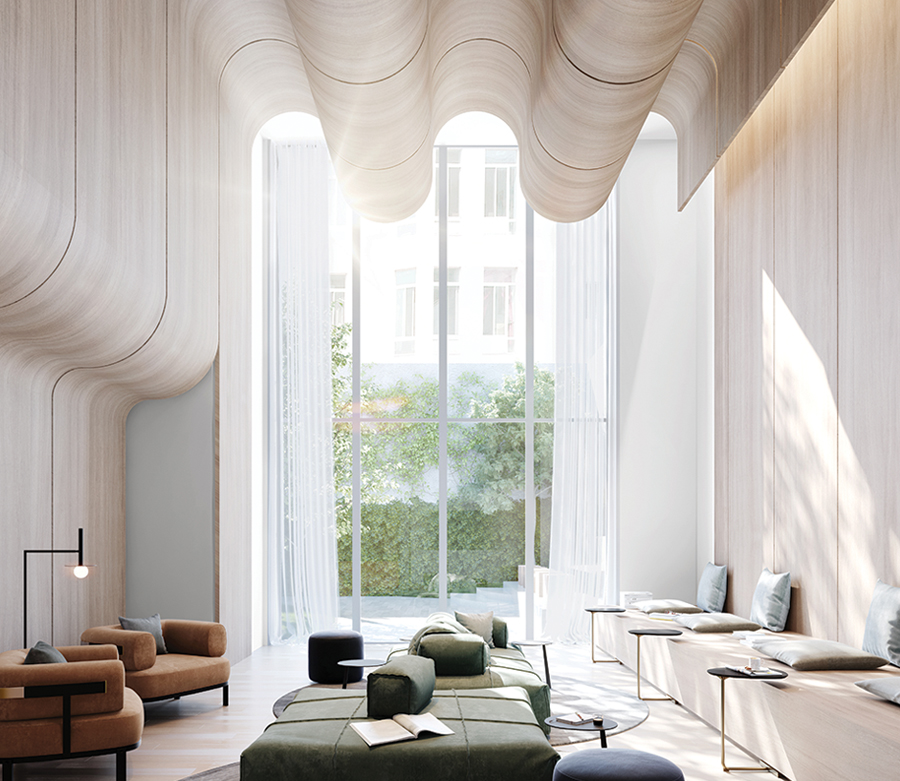 The new model residences unveiling takes place tonight at 5 pm where Veselka will be serving complimentary beverages and desserts. Art and other items will be for sale with all proceeds going to Razom for Ukraine.
Razon is a non-profit organization that was created back in 2014 with the idea to help create a better future for those in Ukraine. Those involved helped by sending supplies and funds while also raising awareness about the living conditions in Ukraine.
The word Razom in Ukrainian means together. Using the term "together" brings people together to aid those in need. Currently, Razom focuses on shipping the most valuable things to Ukraine allowing supplies such as medicine and other equipment to help doctors and nurses care for those suffering.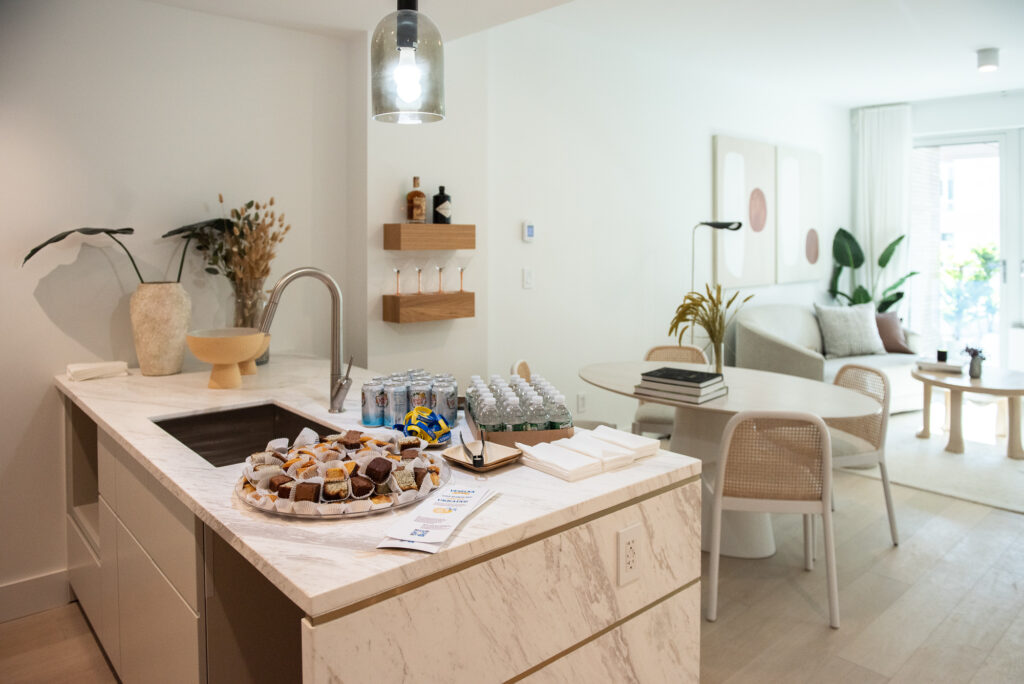 The one-of-a-kind building was built with a curved exterior making people stop and stare at the rounded corner windows and balconies from the street.
There is something for everyone to rave about from the private courtyard that makes hosting events so easy to the state-of-the-art fitness center where you can relax and do yoga. This building is packed with everything one needs to feel their best.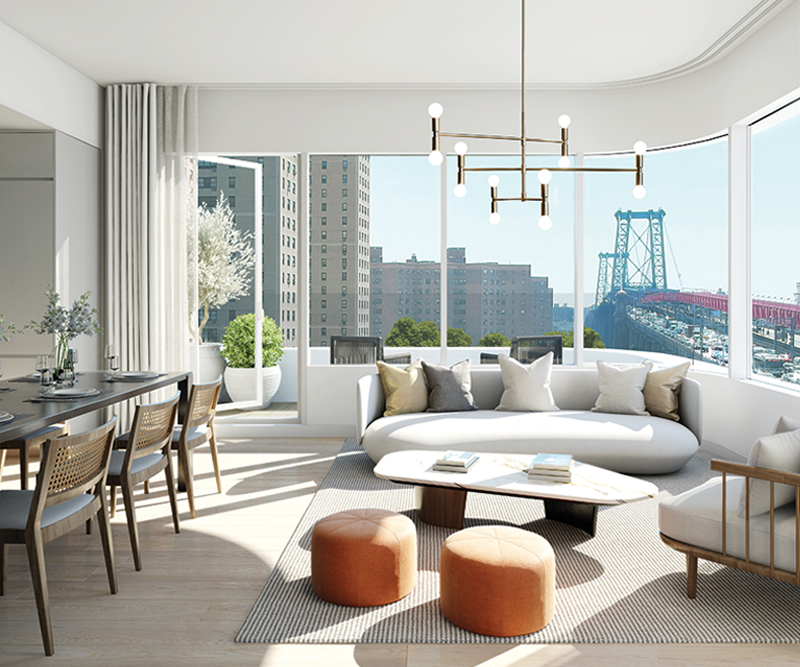 Located amongst one of the most enticing neighborhoods in the city, the Lower East Side has it all. The options are endless from beautiful places to dine, plenty of entertainment, and exceptional shopping.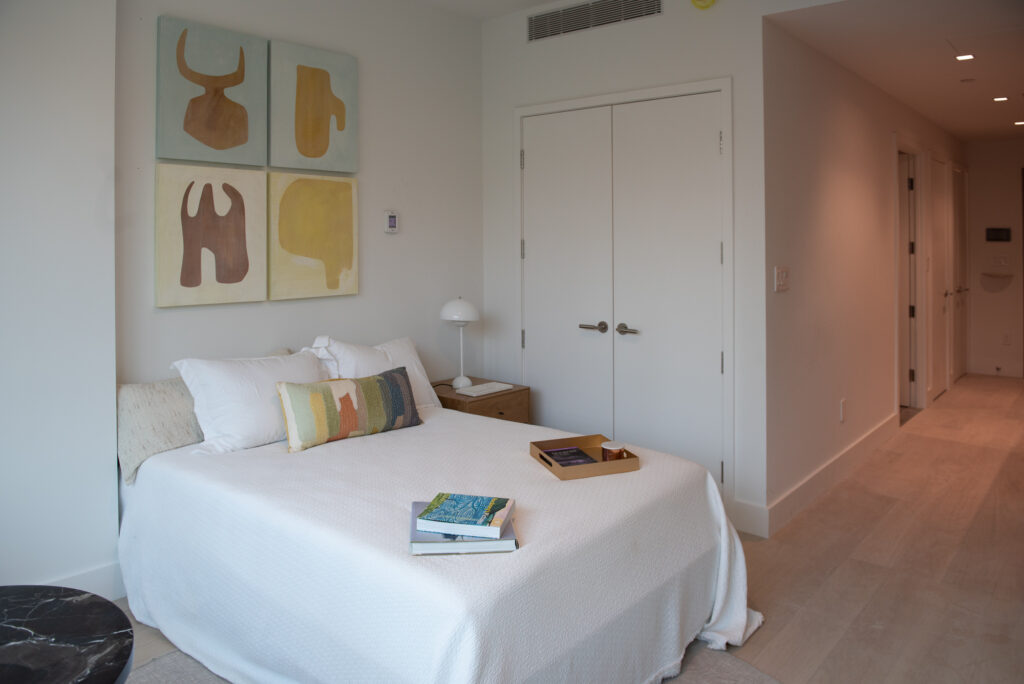 Manhattan's Lower East side is filled with rich cultures which make the nightlife great for one's muse. Trendy bars and clubs fill the streets around the area allowing people to immerse themselves in different environments of their choice.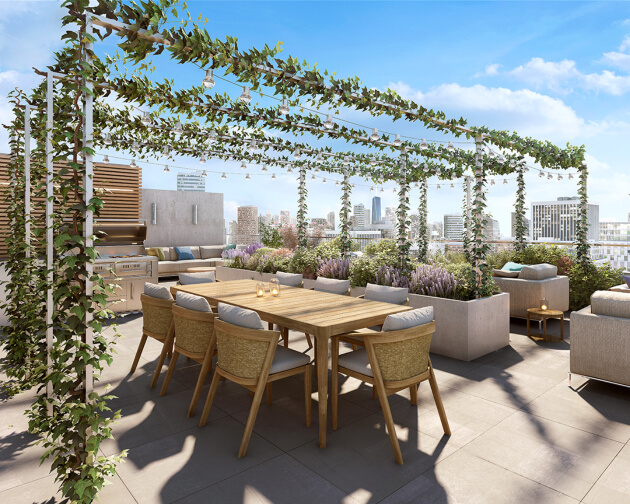 In addition to the youthful area surrounding 208 Delancey Street, the building comes with jaw-dropping designs that allow the residents to feel a sense of intimacy.