From Carnegie Hall to Downtown!
After her solo debut at Carnegie Hall, Downtown had the opportunity to speak with NYC singer and actress Nicole Goldstein about her performance at Carnegie, and what is up next!
When did you start singing, and what did your training look like?
Nicole: I've been singing since before I can remember. My mom likes to joke that I screamed a lot as a child, as if I was warming up all the time. My two sisters weren't like that, they were pretty calm babies. I was not. I was always using my voice. 
I grew up singing. I started lessons when I was six years old. I started really young doing community theater shows, and I started doing more serious classical voice lessons at age 12, then I went to a performing arts camp in the Berkshires called Belvoir Terrace for five summers during my childhood, and that was definitely an important period of growth in my performing life.
I continued to take lessons during the year. I ended up going to LaGuardia High School and majored in vocal performance. And then I went to Oberlin Conservatory and majored in vocal performance. I took a year off to study musical theater because I love both musical theater and classical, and then I went back to Oberlin and got my degree.
I graduated in 2020, so it was kind of a weird time. But I joined Master Voices with Ted Sperling, and then this amazing opportunity came along.
What did it feel like when you first walked out on stage at Carnegie Hall?
Nicole: Really surreal. I felt like I was in a movie almost. Carnegie is the type of venue that I had only seen in my dreams. We had performed there once before with the choir, but it's a totally different feeling performing in the chorus–which is still an incredible feeling–and actually having a solo moment where you're completely aware that everybody is watching you and seeing you. And it's cool thinking that I was able to have an effect on so many people and connect with so many people at once and be a part of something so big because there was so much that went into this performance. It was amazing!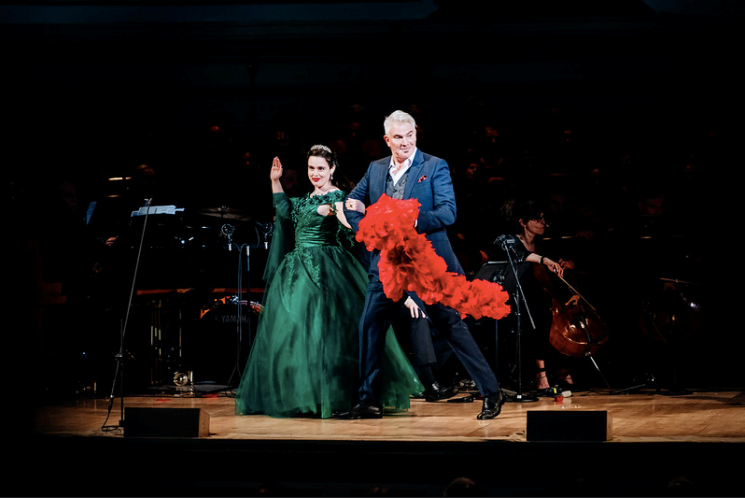 *Images by Nina Westervelt
How did you get to Carnegie Hall?
Nicole: It was through this amazing group called Master Voices. I joined as a choir member, which was through an audition process. And for Anyone Can Whistle, we had audition opportunities within the semi-chorus. And so certain people were selected to be in the semi-chorus, and within that there were also audition opportunities. So this was one of those auditions. I auditioned for the soprano solo, and I got it! I am super grateful for that whole experience and opportunity.
What's next for you? Do you have any dream roles?
Nicole: I definitely have some dream roles. Eliza Doolittle is one of them, Amalia in She Loves Me. Kind of all of your regular ingénue characters, but then also your more quirky ingénues. I did Carrie in Carrie: The Musical when I studied at the New York Film Academy, and that was one of the most fun things I've ever done. 
This summer I'm performing in an opera in Italy and it's a new opera my friend is writing as we speak. It's going to be a sequel to Dido and Anais called Eterna and I'll be playing Eterna. Which is really exciting, premiering a new work, a new opera.
I was recently in an Off-Broadway show called M For Marriage which is a Danish rock comedy musical. It was a wild time, so much fun. They are hoping to have a longer run of that but in Copenhagen next year. And so also looking forward to that.
And then in the meantime, I'm continuing to audition and put myself out there and see what opportunities come.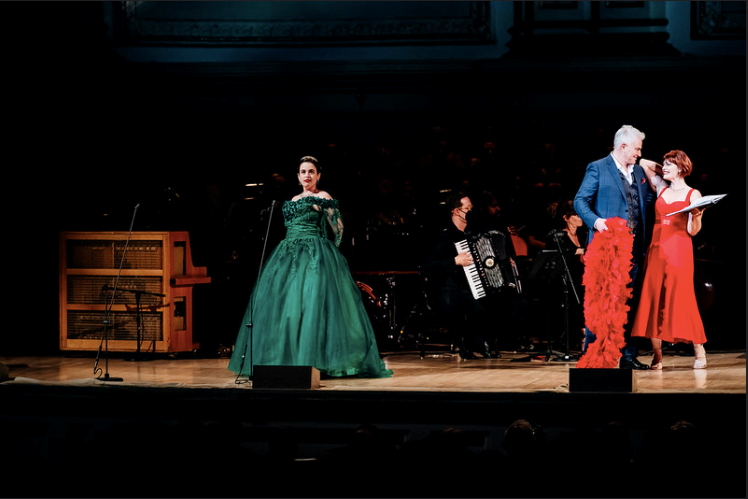 What would you say to your younger self now?
Nicole: I think I would tell my younger self, "Slow down. You have time. Don't worry so much about competing with other peoples' paths, and just stick to your own."
I had a teacher who would say to me, "Eyes on your own page." And I think that's so important in the performance industry because the moment we start comparing ourselves to other people, the moment we lose sight of what our own path really is, it's just never helpful to ourselves. It's something I'm still working on, and it's hard, but I think especially when I was younger and seeing all of these people doing what I wanted to be doing but wasn't quite there yet. It's okay. That's their path, this is yours. You can get there too, it's just going to be a little different for you. I would never have imagined then that I would perform at Carnegie, so I would tell my younger self, "Just be patient. Work hard. Don't compare yourself. And we'll see what happens."
Do you have any advice for those who might want to follow in your footsteps?
Nicole: I think it kind of goes with my last answer, which is be kind to yourself. It's easy to feel bogged down by rejection and competition and I mean especially during Covid it can feel impossible. But just remember to be kind to yourself, take time for yourself, and take it one step at a time, one day at a time.
For more information, visit nicoleevegoldstein.com.