Card enthusiasts from around the world, of all ages and walks of life, will have the chance to share their passion for all things cards related, when Cardtopia comes to Downtown NYC's One World Trade Center on Nov. 4. It will be a dynamic experience for the senses, from 9am-9pm, that promises to unite multiple communities of card lovers together. Whether you (or your child) demonstrate a passion for magic, card playing, are an avid collector, or simply appreciate the artistry in cards, this will be a must-attend NYC event of the year.  
For many, collecting cards and trading card games begins as a childhood pastime. As a kid, I'd run to the candy store to buy my parents the Sunday papers, and with the leftover change, I'd grab packs of trading cards and stickers- Star Wars movie cards, Topps trading cards, baseball cards. I'd play card games and tabletop games in the summer with my friends. 
When the pandemic hit in 2020, card games and card collecting experienced a kind of worldwide renaissance; online communities began to form. Three years later, these communities have expanded and are interconnected, enhanced through the use of social media.
Today McKittrick Hotel's Speakeasy Magick Show, Adelaide's Salon in Chelsea, and other NYC venues often present thrilling magic performances. Harry Potter and the Cursed Child continues to pack 'em in on Broadway. Illusionists such as David Blaine, continue to entrance us with their sleight of hand and sometimes death-defying feats. (I recently saw an older clip on TikTok where he baffles actor Harrison Ford in his kitchen, calling out a card in a piece of orange.)  Magicians/mentalists, such as Peter K. Wood, "Collector of the Impossible," continue to dazzle individuals of all ages. 
Along with the wonder of illusion and magic, there is also an increasing interest in spiritualism. The popularity of cartomancy, or tarot card reading, a blend of symbolism and intuition, has soared, thanks to social platforms such as TikTok and Instagram.
Cardtopia 2023: WTC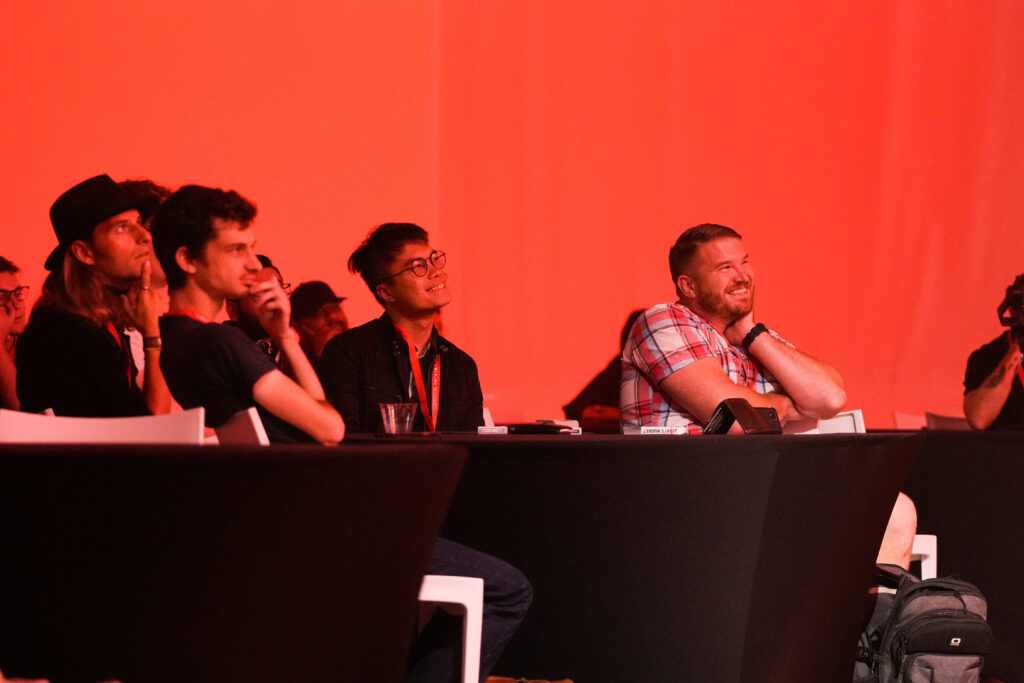 Cardtopia is the second annual event of its kind, this being its first year in New York City, and it's open to persons of all ages, organized by Cartamundi (Belgian for 'cards for the world'), a company that has been manufacturing cards of all kinds for more than 250 years, along with its subdivision, The United States Playing Card Company. 
"This year, there will be magicians, cardists, card throwers, collectors, spiritualists, lifestylers, poker players, and social players, with our uniting theme to connect, create, and celebrate all card communities," says Tricia Bouras, President of the Global Division of Cartamundi and President & CEO, of The United States Playing Card Company.
"We are trying to create a very collaborative environment. Anyone will be able to enjoy the activities and vibe that Cardtopia has to offer." adds M Aroonrut, Creative Director of Universal Admedia, that works with Cartamundi, and attended last year's event. "It's a very awe-inspiring experience to see people being entertained and enjoying the wonderment together." 
The United States Playing Card Company is responsible for iconic card brand names, including Bicycle, Bee, Congress, and newer brands, including Hro, a hybrid digital playing card, and Copag, a poker card brand that also sponsors the World Series of Poker.
A variety of packages are available now for attending this year's Cardtopia. 
*General admission is $220, and includes access to all performances, popups, the Market, and an Award Ceremony.
*NFT Holder package, also $220-As a valued NFT Holder of Bicycle Main Collection 8008 NFT, you'll receive a special discount on admission and gain access to an exclusive NFT experience, in addition to access to other performances, pop ups, and Market, and the Awards Ceremony.
* The VIP package includes all of the above, in addition to a welcoming dinner and cocktail party on Nov. 3 at Morton's Steakhouse, along with a live performance. ($325)
*A Family package is $375, including two adults, up to three children under 12, and all general admission benefits. 
*A Junior package ($56.25) for kids 12-18, all general admission benefits. 
*Special discounts are also available for students and seniors. 
Cardtopia will include: 
*a variety of magic and cardistry performances
*engaging demonstrations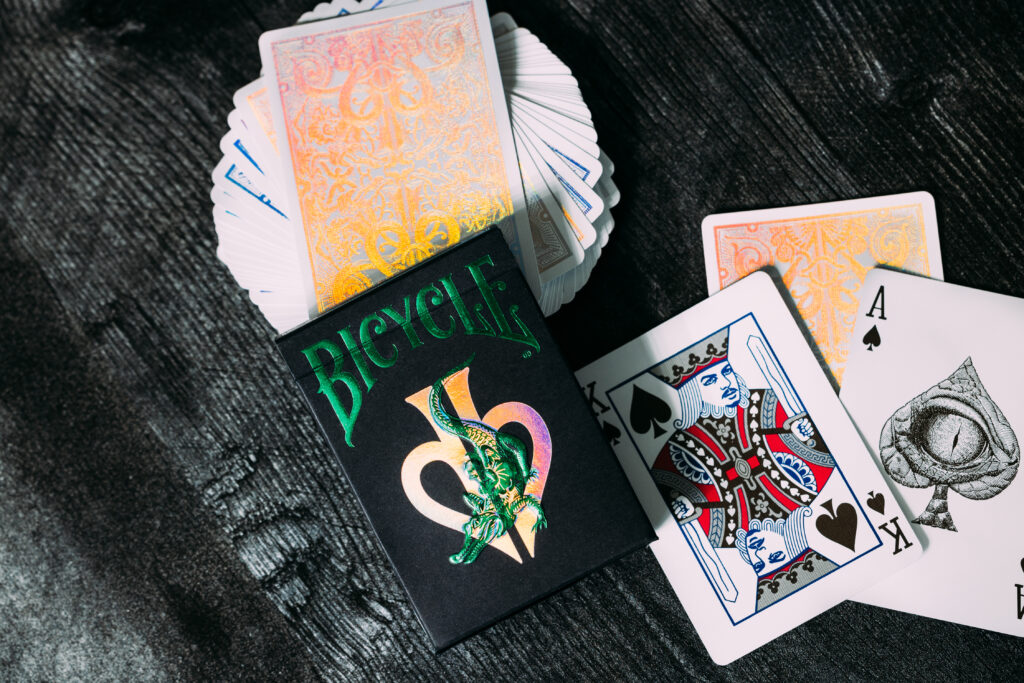 *brand booths from Bicycle, Hro, Copag, Bee
*vendors' pop ups
*tarot card reading
*jam sessions
*collector's cove highlighting noteworthy archive decks from USPC and guest collectors
*an NFT experience
*a card marketplace
*live music and DJ
*panels with special guests, including Richard Turner, a motivational speaker and card wizard; Rick Smith Jr., a Guinness record holder for card throwing; Chuck Martinez, President of The Academy of Magical Arts at The Magic Castle, a non-profit, social order, dedicated to the advancement of magic; Canadian magician Chris Ramsay as emcee; and more. 
*There will also be a tournament of Nertz, a new game from Bicycle, a fast-paced variation on Solitaire for two to four players; 
*Card Throwing contest with Rick Smith Jr.  
*Enjoy a variety of family-oriented activities-tabletop games, face painting, temp tattoos, and more.
*A special VIP section, that will include the launch of new cards.
*The day will culminate with an awards ceremony, followed by a live band and a DJ set at the end of the evening.
Cardtopia-Connect, Create, Celebrate 
Connect = Connecting people from different card communities and different cultures together.
Create = To be creative, to be able to create endless possibilities with cards. And also to create a magical experience.
Celebrate = Celebrate the time together to share knowledge and techniques and celebrate the arts and sciences of cards.
Cardtopia would like to invite all who play cards, use cards, collect cards, any cards, or want to be entertained, to come to our event on November 4.

It's an event for all ages. Parents should bring their children, guests should bring their partners, colleagues, and friends.

Cardtopia activities are curated so that attendees can also enjoy the vibrant New York City.
The United States Playing Card Company, and New Collectible Decks
The United States Playing Card Company, which dates back to 1867, is based in Erlanger, Kentucky, and takes pride in that it makes its own card stock. There are other factors in making good playing cards, too, says Bouras. There's the air cushion finish for ease of play; the snap of the card-if it can be flexible, yet sturdy; a card's moisture levels can impact its use as well; embossing, so the cards can breathe. "It's fascinating," says Bouras. "Hand crafted cards used to be for the elite; now they are made available for the public. Digitization has also made a huge impact. A card sheet algorithm can mix the cards differently." 
The United States Playing Card Company's iconic brands of cards are a testament to their quality.
Bicycle, the top-selling card brand for more than 130 years, is a household name. This year, Bicycle has released several new collectible decks, including their Red & Blue deck, a Cypher deck, an Architectural Wonders of the World deck, to a series of Disney decks that can be treasured for years to come, including a Mickey Mouse deck, a Disney Princess deck, and more.
Cardtopia World Podcast
To whet people's appetites in anticipation of Cardtopia, Cartamundi Entertainment launched the Cardtopia World Podcast in June 2023, that features discussions with various magicians and card enthusiasts about the magic, cardistry, history, the impact of technology, and the world of cards. Recent guests have included magician Peter Wood, motivational speaker Richard Turner, Tiffany Mahan, Industry Channel Manager at The United States Playing Card Company, ventriloquist illusionist Celia Muñoz, who is also the winner of Spain's Got Talent, Adam Cheyer, co-founder of Siri Inc, and others. You can listen to the Cardtopia World Podcast on Spotify.
Reserve your tickets for Cardtopia now! For more information, visit cardtopiaworld.com