Photography by John Salangsang for Shutterstock
Silverstein Properties, whom DOWNTOWN Magazine has a longstanding relationship with, celebrated the completion of a $60M capital improvement program at US Bank Tower in Downtown Los Angeles, a project two years in the making.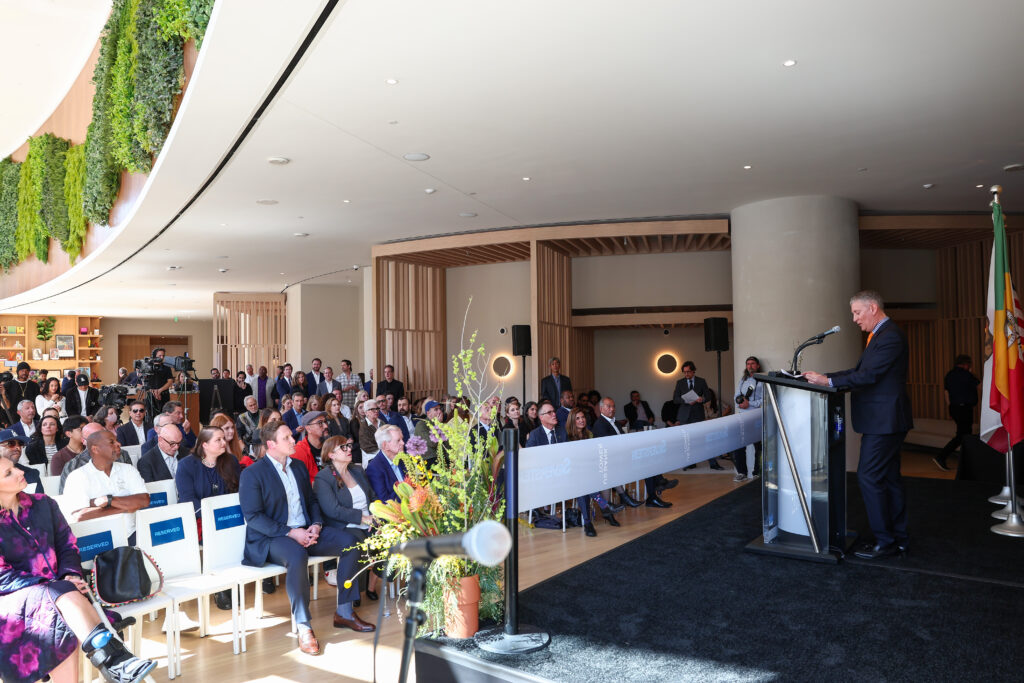 "The U.S. Bank Tower is a landmark in Downtown Los Angeles," said Larry A. Silverstein, Chairman of Silverstein Properties. "We have reimagined the building with spaces and amenities that reflect the new way of working. We want to ensure it remains a beacon of the business district, and also contributes more broadly to a thriving downtown – one of the best places in LA to work, live, and visit."
Silverstein Properties acquired U.S. Bank Tower in September 2020, and began a series of capital improvements in May 2021. The company partnered with international design firm Jeffrey Beers and architecture firm A + I to design key elements of the building. Informed by hospitality design, major upgrades across 35,000 square feet of common spaces include a redesigned main entrance and lobby, new contactless elevators and elevator lobbies, a new day-to-night juice and cocktail bar, a grab-and-go market, seating and collaboration areas, and more.
"We're thrilled to unveil these state-of-the-art improvements to the building as we continue to welcome a diverse group of companies to a prime location in Los Angeles," said Marty Burger, CEO of Silverstein Properties. "The hospitality-forward design, modernized upgrades, and collaborative spaces our team has created throughout U.S. Bank Tower make it an especially attractive place for today's top companies to welcome employees back to the office, and to be at the heart of what this city has to offer."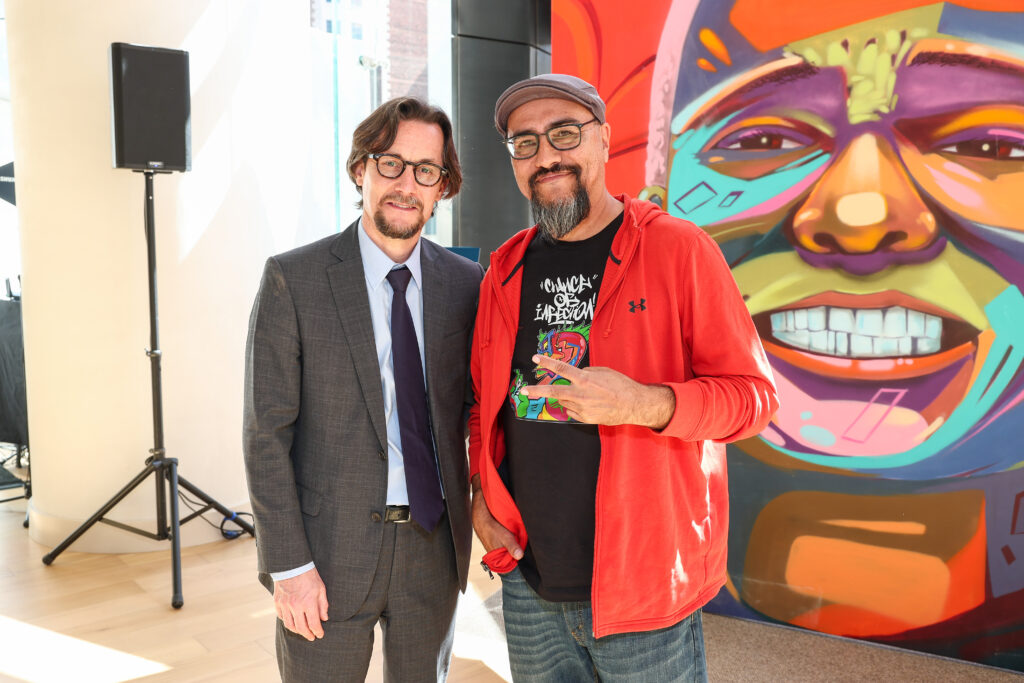 Burger was joined by their Chief Marketing and Communications Officer (and DOWNTOWN's Board Chair) Dara McQuillan, business leaders, community leaders, and local artists and musicians at the milestone ribbon-cutting ceremony in the new building lobby.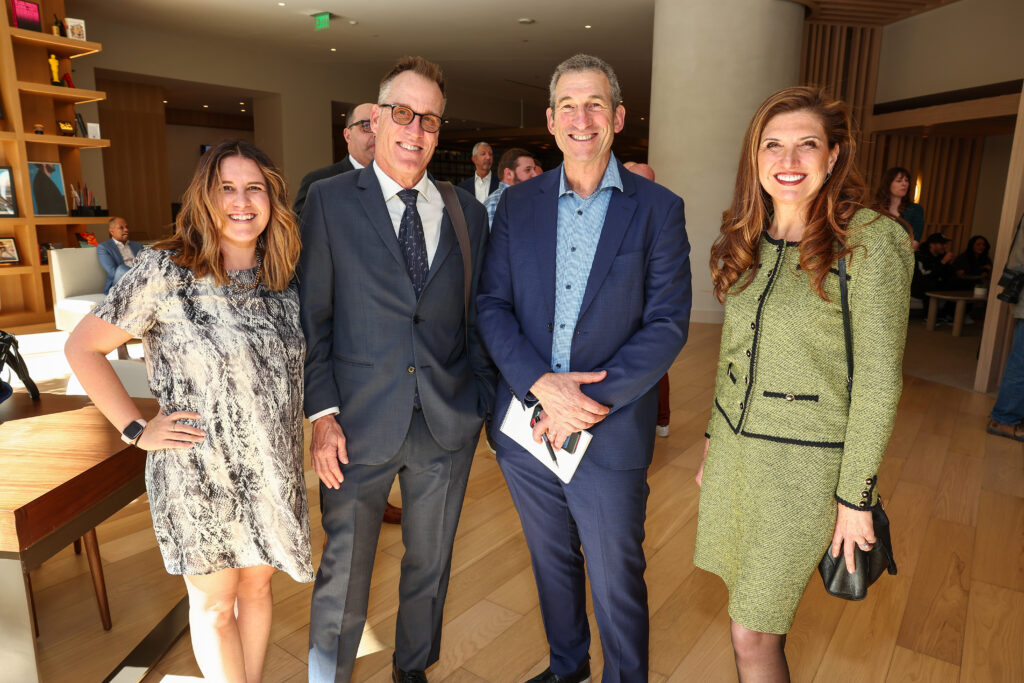 Notables in attendance included Suzanne Holley President & CEO of the Downtown Center Business Improvement District (DCBID), and acclaimed LA-based muralist Man One.
Downtown Los Angeles is one of the West Coast region's largest office markets. The neighborhood is home to over 350,000 jobs and 40 million square feet of traditional and creative office space, including a collection of revamped Class A towers, historic buildings, and creative industrial conversions.
"As Downtown LA reemerges as a major business and cultural hub, our leading properties are being reimagined to attract and retain leading businesses," said Suzanne Holley, President & CEO, Downtown Center Business Improvement District. "Many of these companies are looking for modern work and collaborative spaces in a neighborhood that has it all: from transit to great restaurants and bars, to world-class arts and culture. Silverstein's community-focused approach has already attracted leading firms to the building, and we are excited to see the impact a revamped US Bank Tower will have on this amazing neighborhood."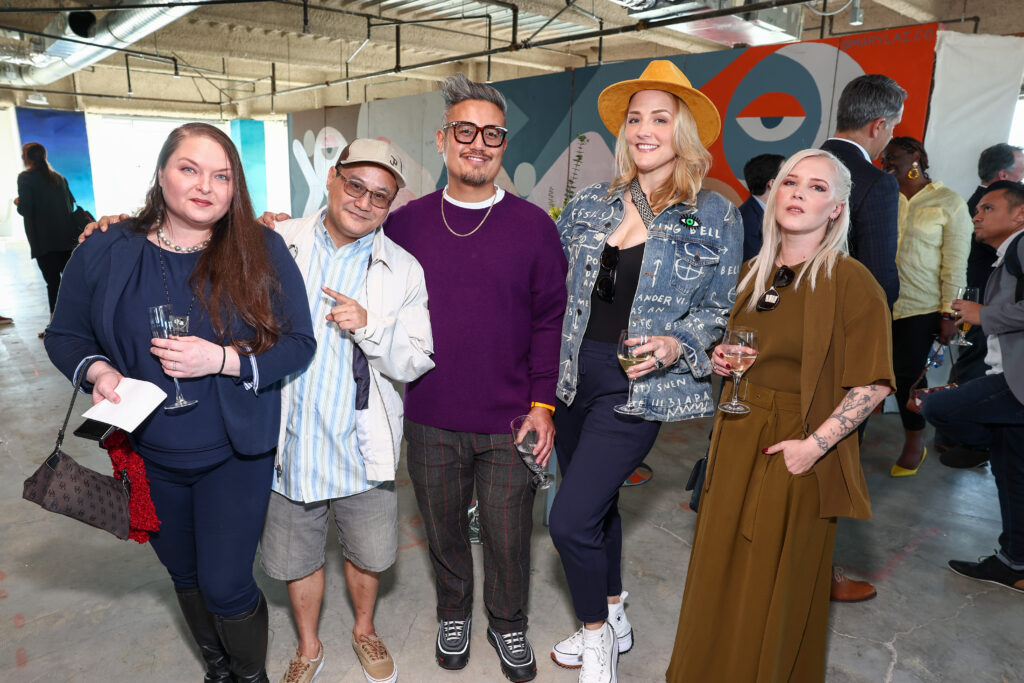 The Vista on the 54th floor is a new amenity destination for building tenants, featuring panoramic views of LA; food and beverage options; and event, meeting, presentation, and lounge spaces. The resort-inspired design includes museum-quality collections that reflect the history and culture of Los Angeles, including vintage 8mm movie cameras and projectors; original film noir posters; books and gifts from the Central Library across the street; and tributes to LA-based writers and poets ranging from Ray Bradbury to Amanda Gorman.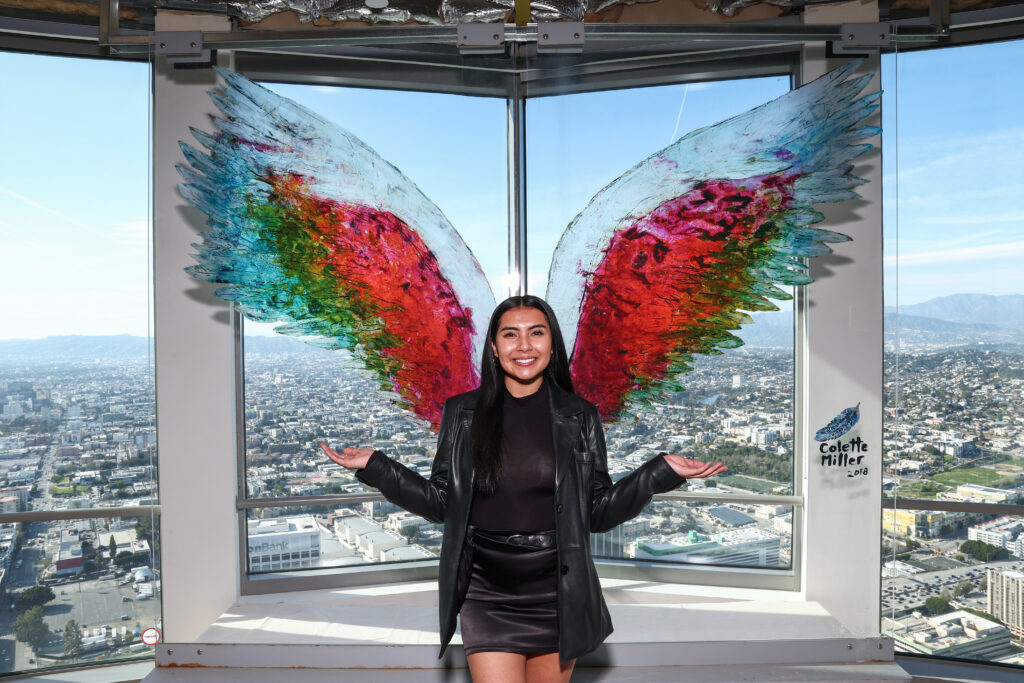 At the ceremony, Man One, an award-winning LA-based artist, donated his mural of the late painter, muralist, and activist Noni Olabisi to the AltaMed Foundation. Man One was commissioned by Silverstein Properties to create the piece as part of the company's "Sky High DTLA" installation on the top floor of the building last year. Man One also curated a series of eight murals by local artists on Fifth Street outside the building's main entrance during the construction period. All of the murals were moved to the 61st floor of the building, and are accessible to the public once a month.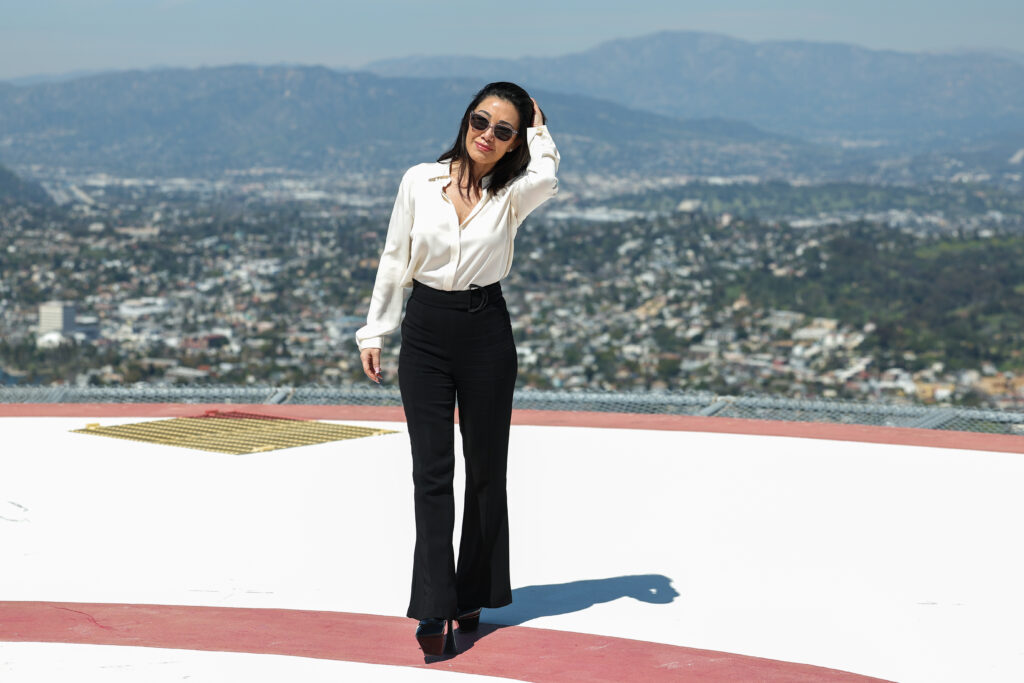 "I am honored to share my art and appreciation for Noni Olabisi's legacy at one of the most iconic buildings in downtown LA," said Man One. "This is a wonderful way to celebrate this neighborhood's people, art, culture, and history through a series of magnificent murals, at one of the highest points in the city."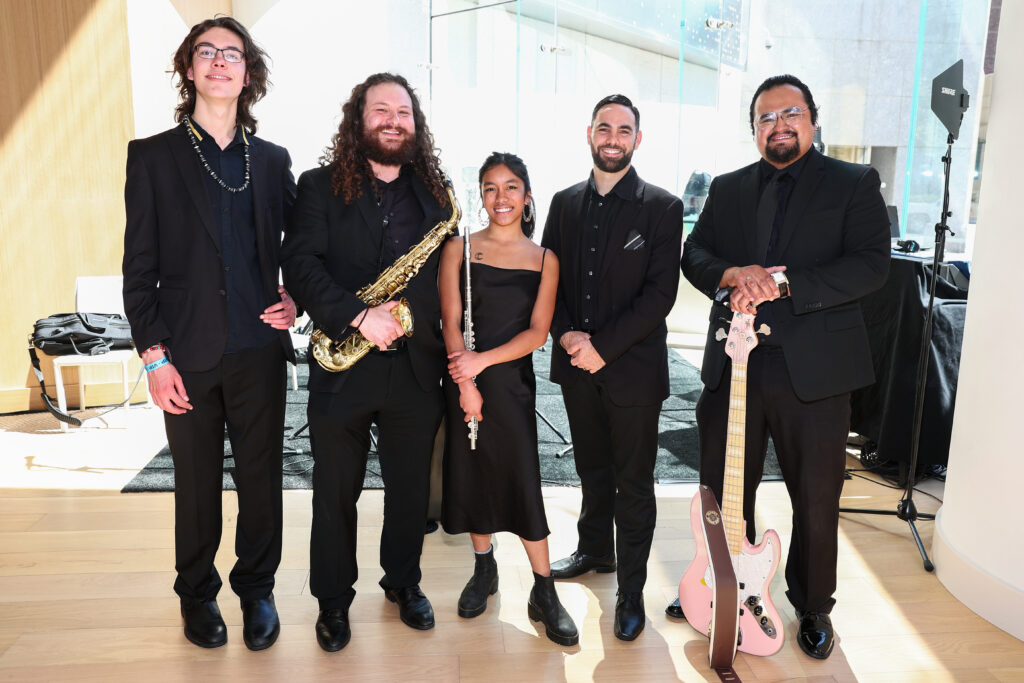 The Harmony Project performed at the event. Recognized as one of the most effective arts-based youth development programs in the nation, Harmony Project is LA's largest music education organization dedicated exclusively to youth from low-income families and under-resourced communities.