Are you tired of trying countless skin products that don't deliver results? Pure Culture tailors to your skincare needs, and it's also environment friendly.  
When starting out, cofounders Joy Chen and Victor Casale, who have more than 60+ years in the beauty industry combined, wanted to create products that are beneficial for users, as well as the environment. One change they wanted to make was to create a line of assorted products that were geared to all different skin issues, rather than one problem.  
What makes Pure Culture unique is that instead of producing a million units of a product and having it sitting on the shelves, they have created a way to only make a handful of products that specifically fit the needs of an individual consumer. Therefore, no product shares the same solutions.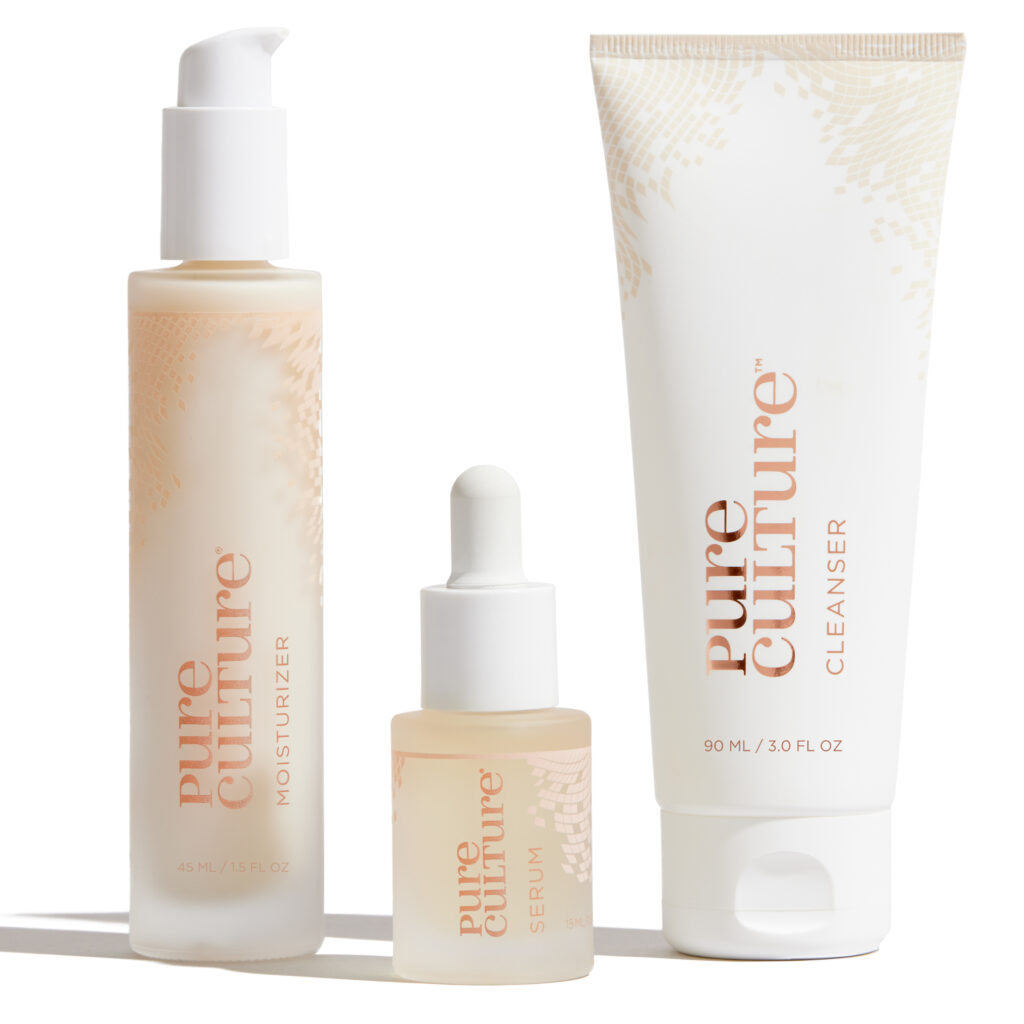 Before creating this skincare line, one of the main things Joy noticed is that beauty products sold in stores had too many ingredients, causing customer confusion. Pure Culture is about wanting to start with the right formulas that would help people and their specific needs, while also being affordable.  In DOWNTOWN's interview with Pure Culture, Joy Chen stated, "When I was growing up, I did not have the money to go and see an esthetician or a dermatologist just like when we talk about health care, it should be accessible to everyone. By making skincare products more approachable due to the price, it leaves more people able to try and use the formulas which makes the brand alluring."  
Not only do Joy and Victor take the price into consideration, but they also look at the type of packaging that is being used. Sustainability has become a crucial factor in the beauty world, making it hard for cosmetic brands to convert what they already know into being more sustainable. With Pure Culture that is not the case; the packaging that is used for all products is made from sugar cane, rather than just plastic, and the paper that is used is made from paper stock; whatever they use from the stock, the company ends up planting three additional trees in place of what was used, making packaging more environmentally friendly.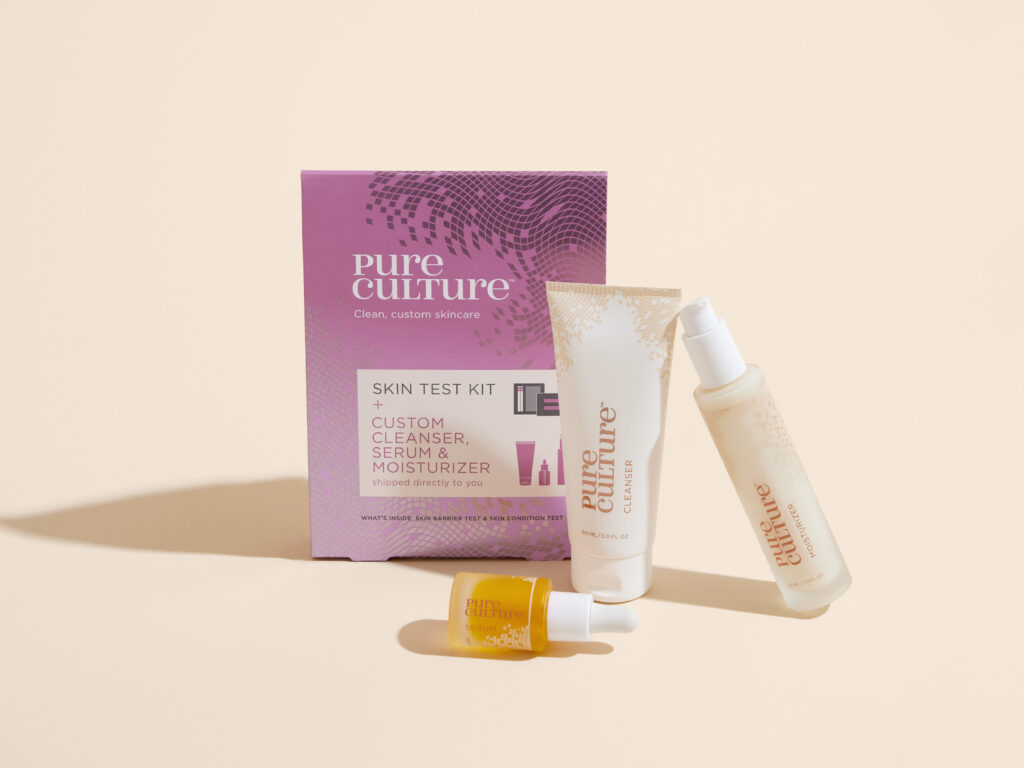 Pure Culture is also a member of PACT collective, which focuses on even the smallest pieces of beauty products in terms of plastic that it recycles, which helps make sure the quality of the product is true at being environmentally sustainable.
How this process works is that prospective customers can purchase a skin analysis to see what type of skin issues you may be experiencing. The test package comes with a home test which takes about 5 to 8 minutes to complete. The kit comes with test strips where you can take the oils from your forehead and cheek to determine how healthy your skin truly is. Once that is complete, you will fill out specific information in a questionnaire. Once that is complete, the custom product is created just for your specific needs. When it comes time to purchase more products, you can go back to the online platform and open the portal to repurchase the formula, or retest your skin.
Each formula gets customized to the latest state of your skin and will help provide benefits for your latest skin goals. After your test, you will receive personalized products with your name on them and will also receive instructions upon use as well as the specific ingredients used in each product. This will help you keep track of what you are using.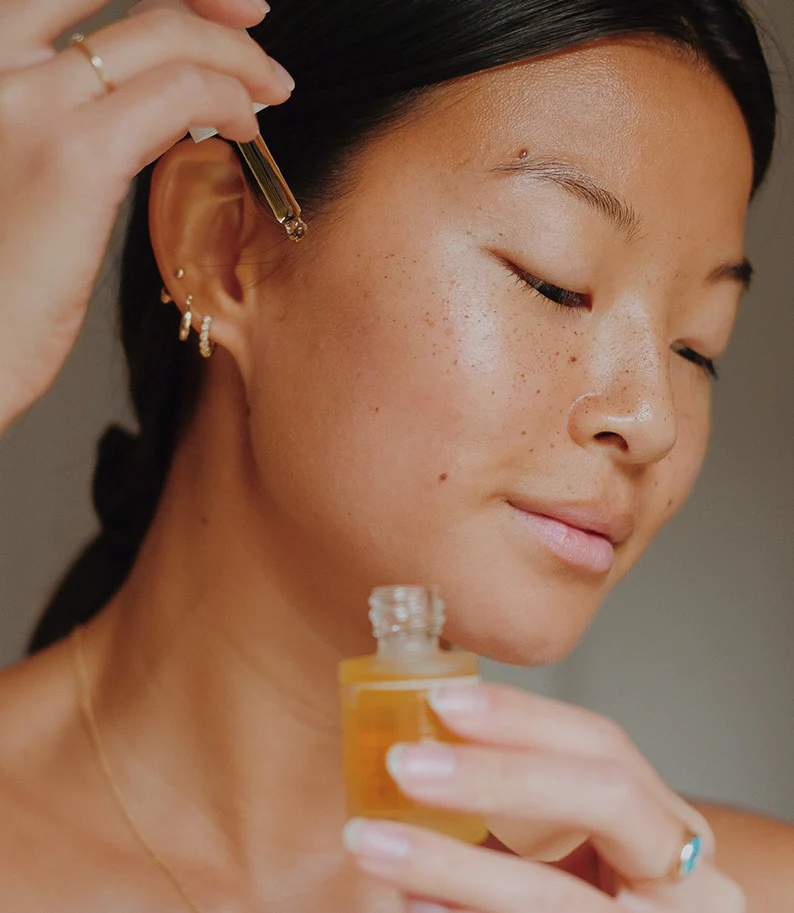 For more information on Pure Culture products, or to get a test kit to understand your skincare needs, visit pureculturebeauty.com