Looking for a cozy new brunch spot in LES that's as tasty, as it is necessary? Because let's face it, we all need to get together with our friends and brunch sometimes. On a recent visit to Bar Lula, where they just launched a brunch menu, my best friend and I needed some time to make our choices, since there are many tempting options. The solution? Just savor it all, basically.
Bar Lula, a cocktail bar and restaurant, which opened in 2021, took its inspiration from French and Mexican culinary traditions. It's helmed by Executive Chef Luigi Petrocelli, Chef Ricardo Arias, and partner beverage/director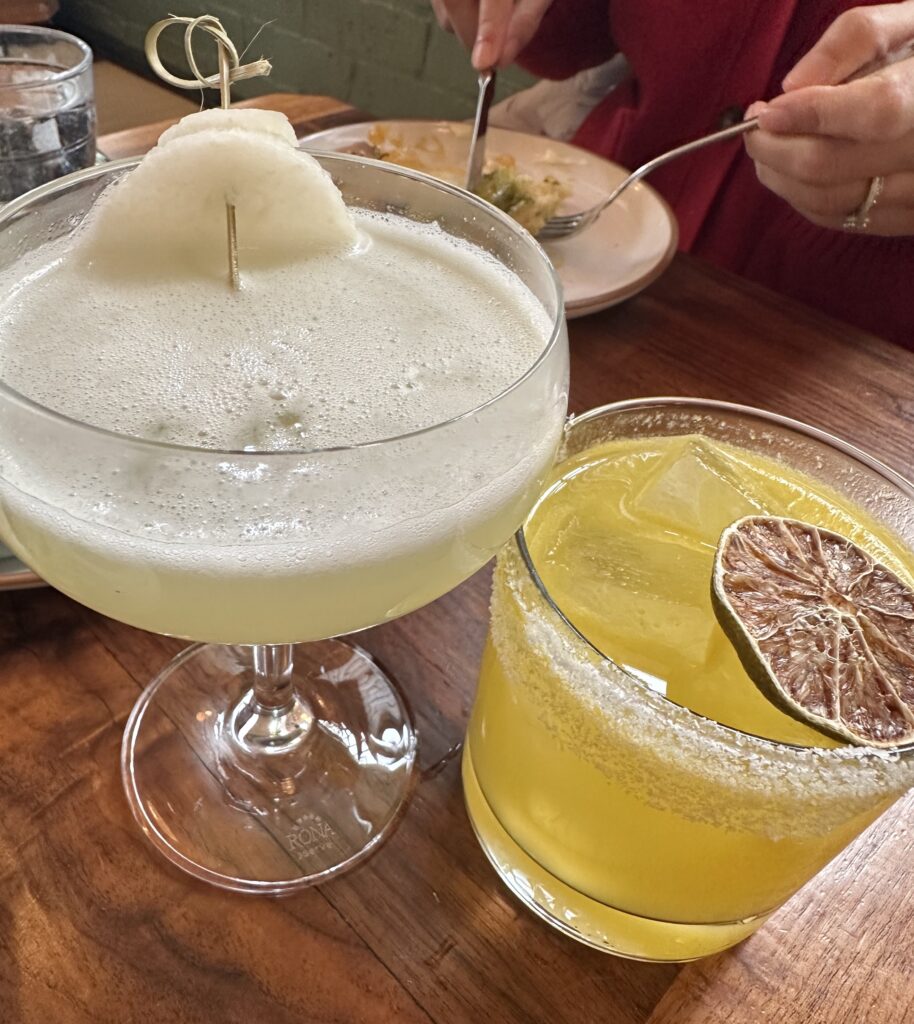 Julio Xoxocotla (Ward III, The Rum House, and Bouley), an avid fan of agave distillates and Mexican spirits. Chefs Petrocelli and Arias wanted to combine their knowledge of French technique with their love of Mexican ingredients, to create something new and vibrant.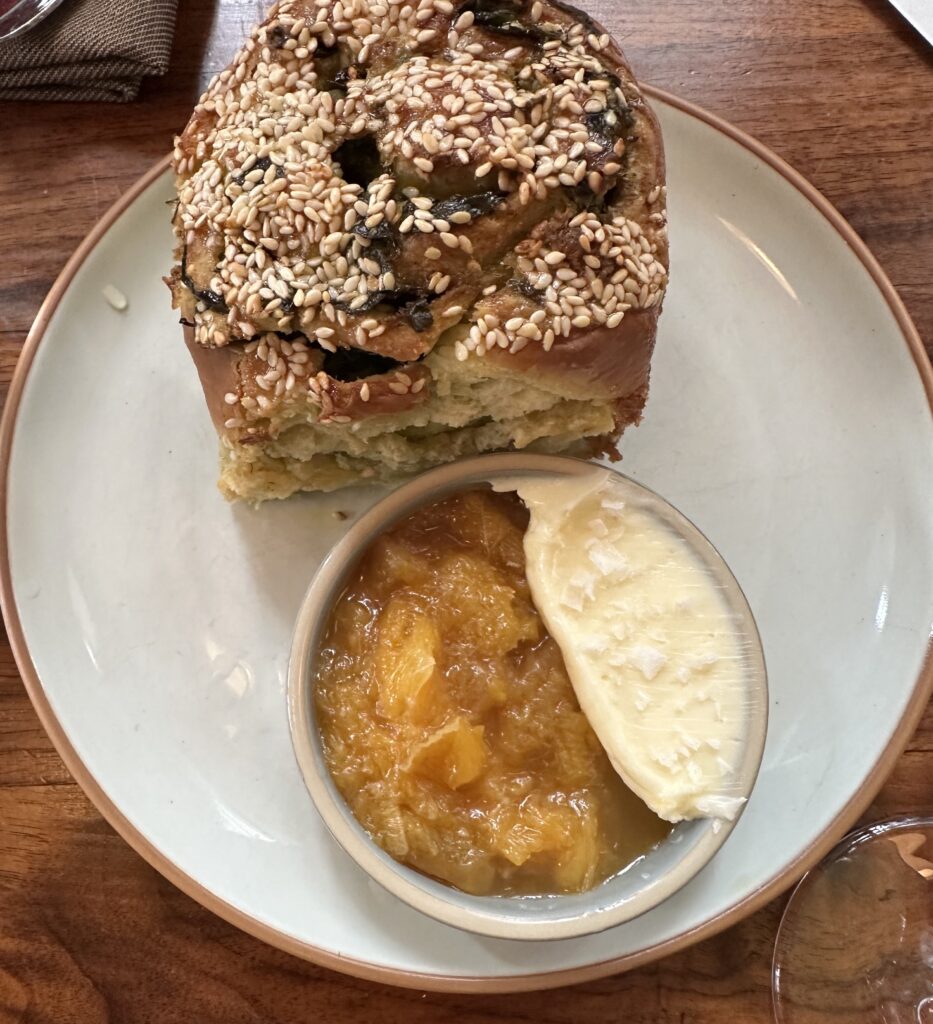 To start our table off, I ordered a fresh-baked Sesame Herb Bun (flavored with basil, cilantro, parsley) with French butter and citrus marmalade. Delicious. Generously portioned for sharing, and while filling, not heavy at all, it was gone pretty fast. Paired it nicely with our starting cocktails-my bestie had the Breakfast Margarita (blanco tequila, house marmalade, lime, cinnamon agave, sea salt rim), and I had the Xicamatl Gimlet (French gin, jicama juice, lemon, celery, and simple syrup.)
We were famished and devoured one more side before our main brunch choices-Salmon Rillettes, with mouth watering creme fraiche, onion, and tostadas.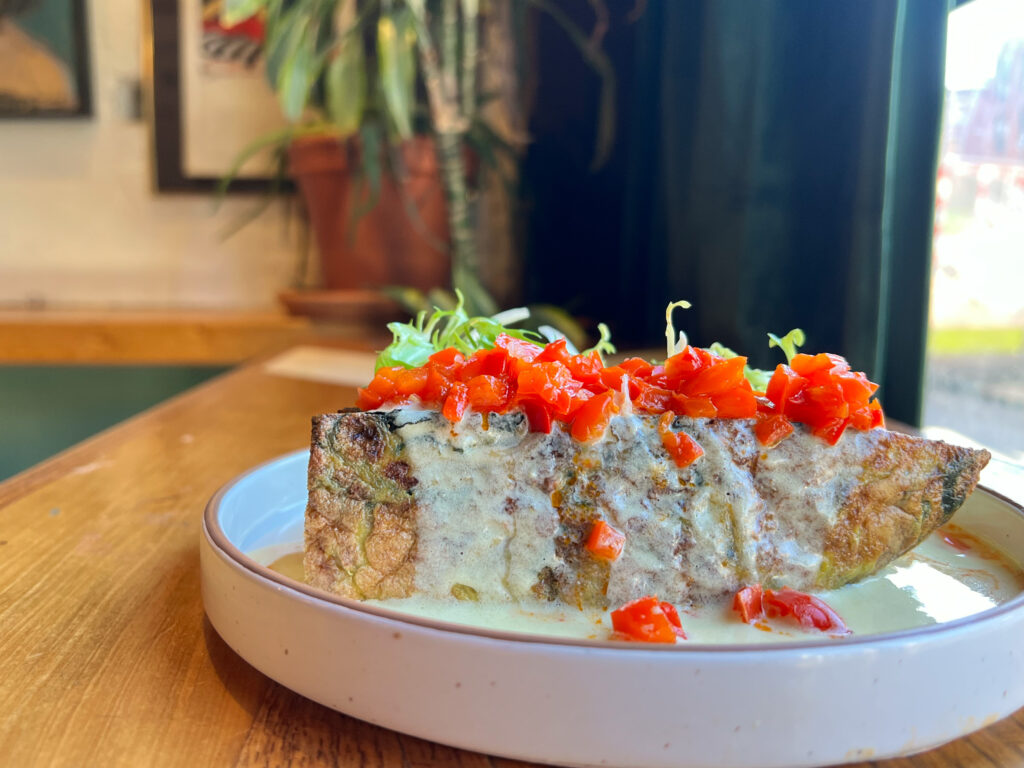 Next, I had the Mushroom and Sweet Potato Fricassee, with scrambled eggs, mushroom velouté, and she had Brussel Sprouts Frittata (there is also a Spinach option), with roasted peppers and goat cheese sauce. Again, these selections were generously portioned, healthy even (I esp. love sweet potatoes) but not heavy. There are plenty of meat-lover options, too-Steak Frites, Chorizo & Egg Sandwich, and others.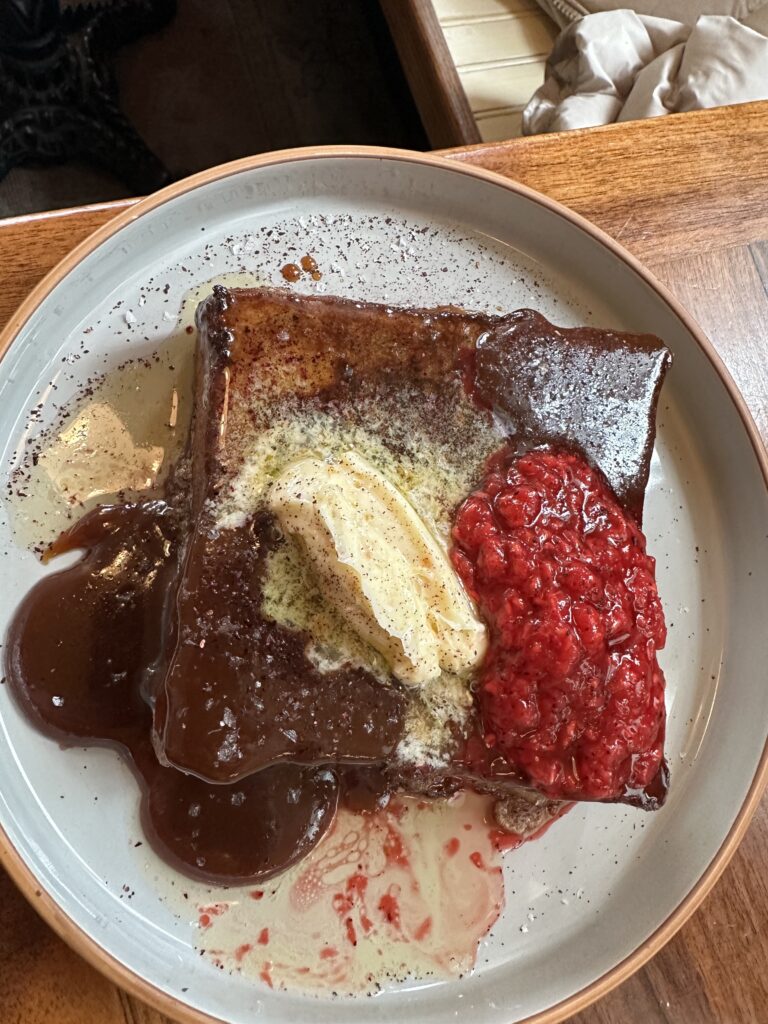 I tried another cocktail-this time, I had the Honey Trap, which was just lovely (blanco tequila, lemon, ginger, smoked honey, bee pollen, salt). We finished off brunch sharing a delectable Brioche Pan Perdu, with cinnamon maple caramel, citrus butter, topped with a dollop of pickled raspberries. Can't wait to return and try the other dishes!
Bar Lula, 132 First Ave., 212-727-7900, barlula.com. @barlula