Whether you're a Downtowner or visiting from abroad, the cityscape of NYC is always breathtaking, from countless angles. The Edge, which rises above 1,100 feet in the air in Hudson Yards, is the highest outdoor sky deck in the Western Hemisphere.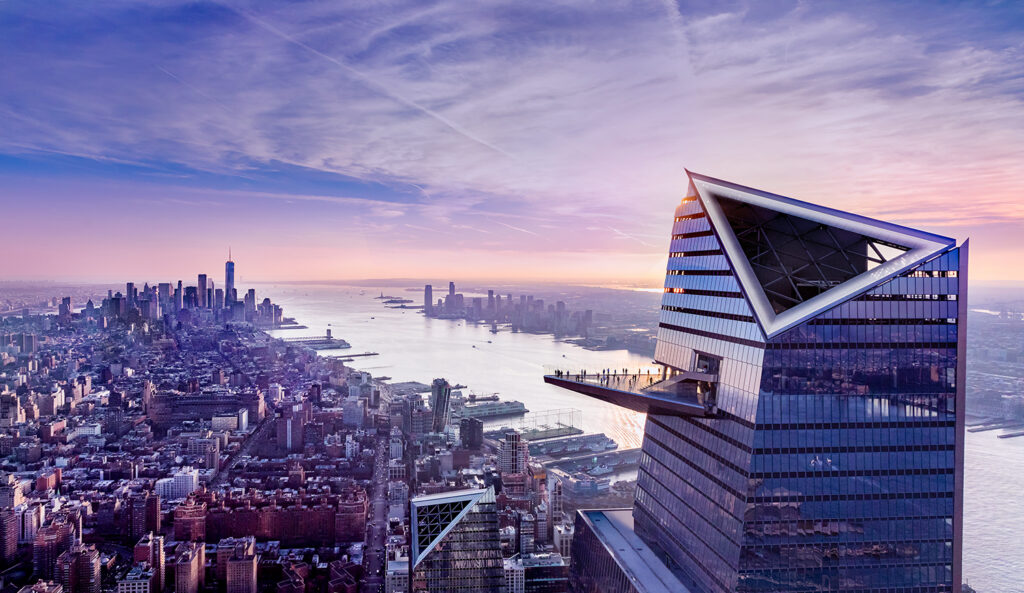 In a 52 second elevator ride, you'll ascend 100 stories high, to the Edge's 7,500 square foot outdoor viewing area, offering 360 degree vantages of New York City's stunning skyline, seeing out as far as 80 miles. Stop inside afterwards for a glass of champagne or cocktail, with indoor and outdoor beverage and light food service.
The 101st floor features Peak, their signature restaurant, bar, and event space run by renowned hospitality group, Hospitality Group RHC.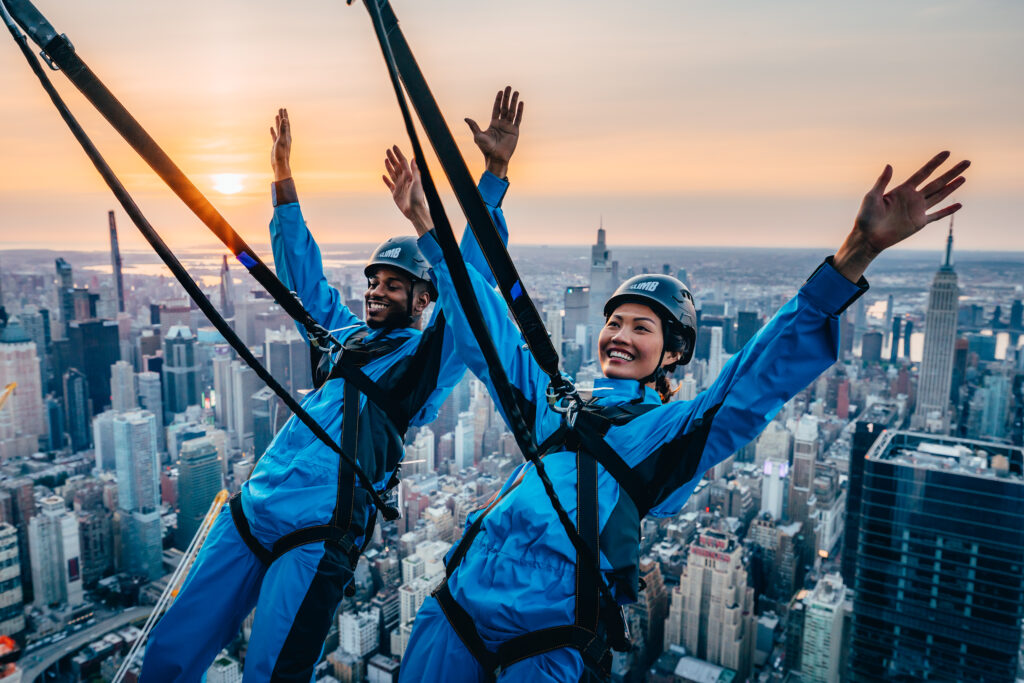 If you're feeling extra bold, you'll want to try City Climb-it is the highest open-air building ascent in the world. Climbers have the opportunity to scale the outside of a skyscraper more than 1,200 feet above the ground.
Grab a date or your children now, and ice skate with a view! Sky Skate, an interior skating rink adjacent to The Edge, will be open through March.
The Edge is open seven days a week. For more information and reservations, visit edgenyc.com.