Tanner Fletcher has, without a doubt, become one of my new favorite brands after the launch of their New York Fashion Week collection. The Brooklyn-based, genderless brand seeks to "push the boundaries between masculinity and femininity," and their Fashion Week collection is absolutely stunning.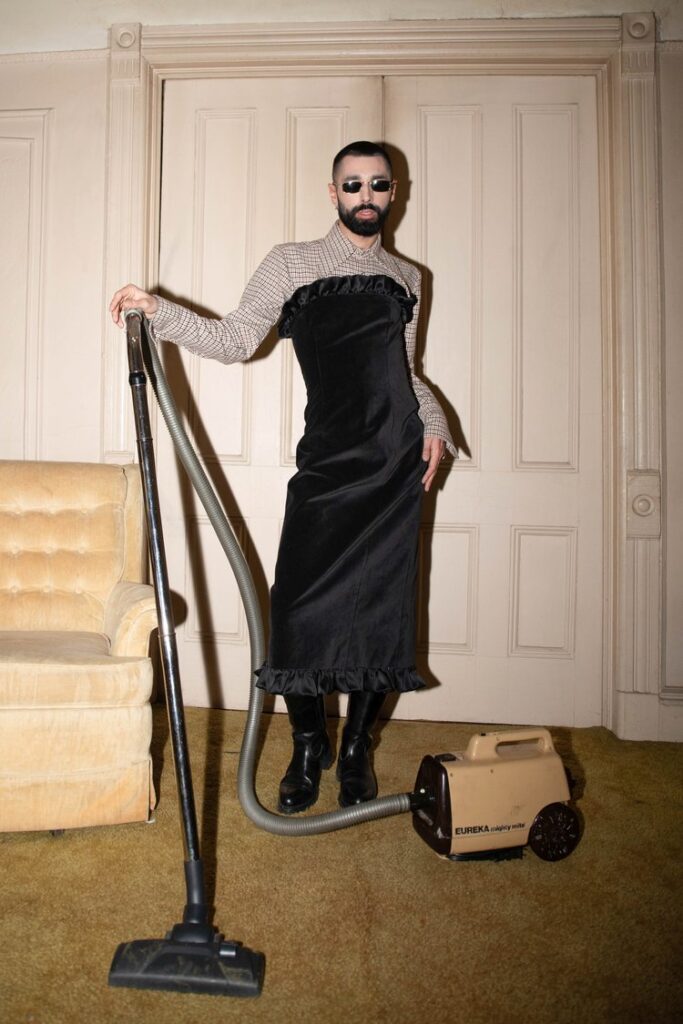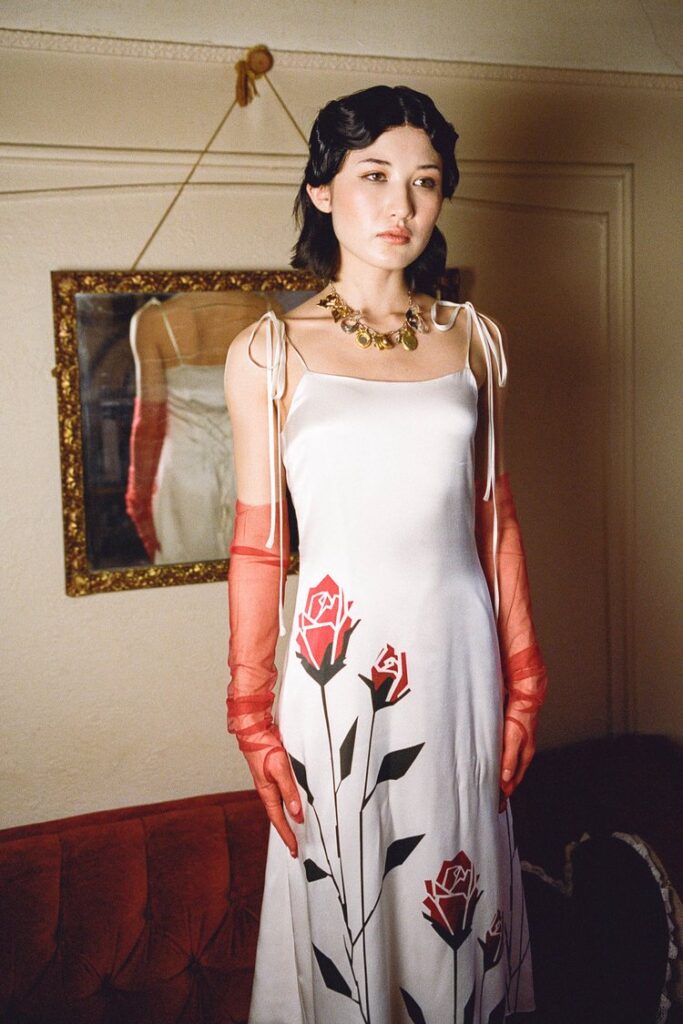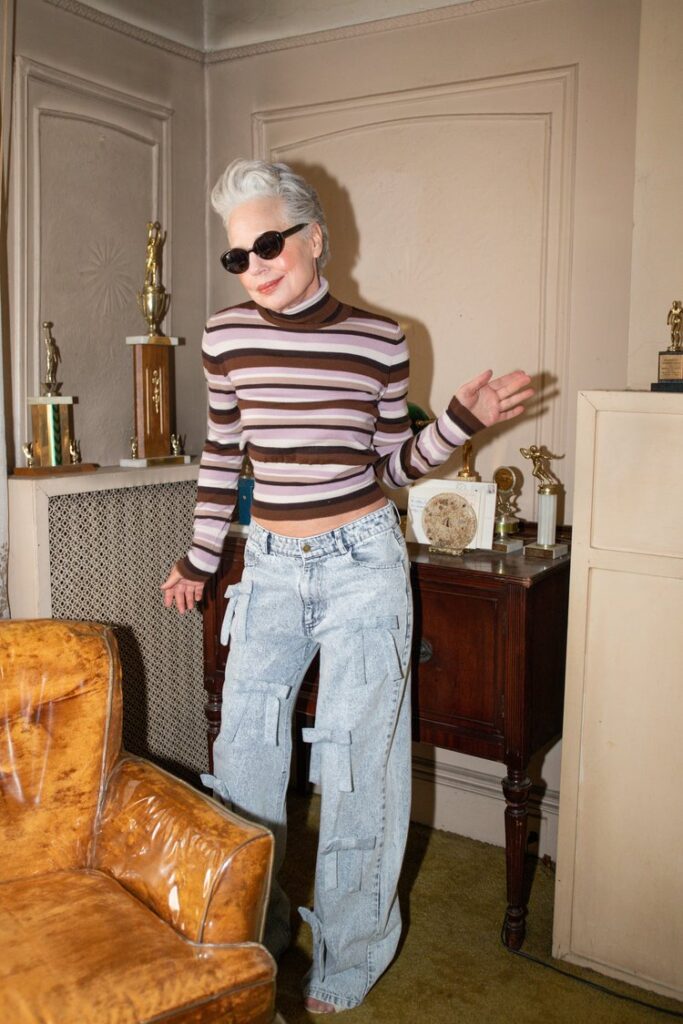 Tanner Fletcher's latest collection–aptly titled Slumber Party–is giving the quintessential post-prom sleepover. In order of the above photos, you have the "Mom" friend who is looking hot while keeping things clean (the "Mom" friend in my prom group was also in charge of making sure everyone had blankets for the post-prom movie night and organizing the snack situation), the Beauty Queen who doesn't want to take off their prom dress yet even though the dance is long over (the dress is gorgeous, so I don't blame them ), and the friend you all had to beg to wear a dress in the first place (this was me).
When I look at this collection, I'm immediately back in high school. I'm sitting on my best friend's cracked leather couch (in her basement that hasn't been updated since the 90s) watching Ocean's 11 after Junior Prom. I see Tanner Fletcher's latest collection, and my first thought is nostalgia. Nostalgia for high school, which I never thought I would feel. But the collection has me thinking about slumber parties with my friends that I haven't seen in months because we're all away at college, and all of a sudden I wouldn't mind being in high school again. As long as I don't have to take calculus this time. 
And that's exactly what the designers were going for (the nostalgia, not the distaste for calculus): "Always finding inspiration in nostalgia, Tanner Richie and Fletcher Kasell–design duo behind the label–looked to two seemingly hard to juxtapose eras when creating the latest offering, seamlessly blending nods to the bold and daring styles of 90s punk with the soft, beguiling aesthetics of the Victorian era."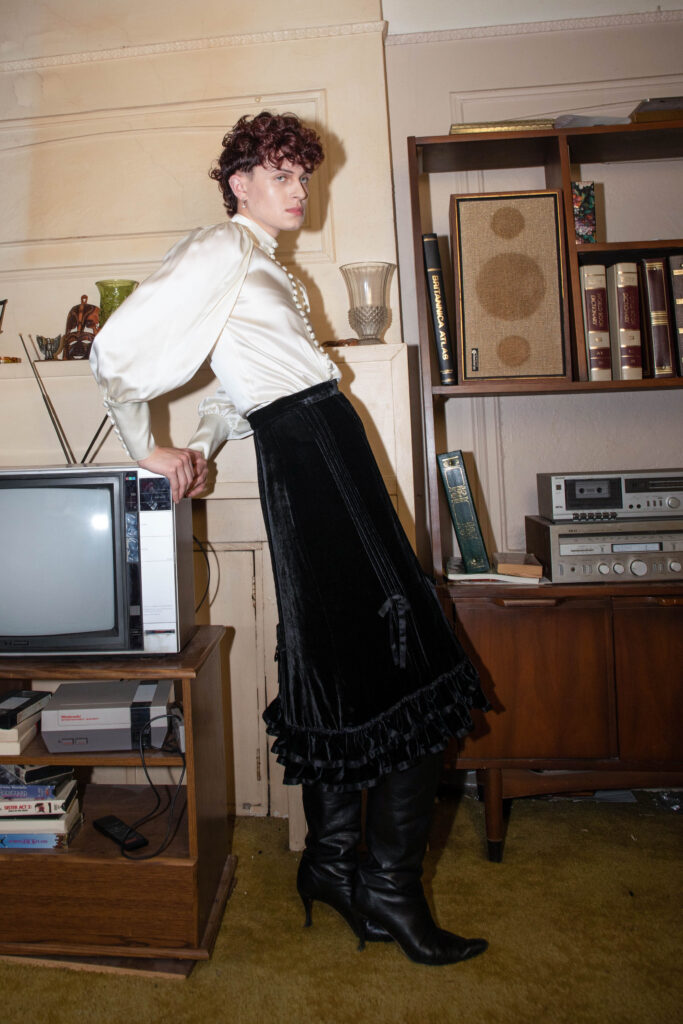 The collection is comprised of 33 looks made up of 70 garments, everything from gowns to blazers and embellished jeans to a t-shirt that reads "How dare you assume I am heterosexual." The 90s/Victorian mashup is especially noticeable in these two looks on the right and left: silk shirts and mini skirts
If I could go back in time and go to prom again, I would seriously consider wearing these glittery pink pants (and also some comfortable shoes):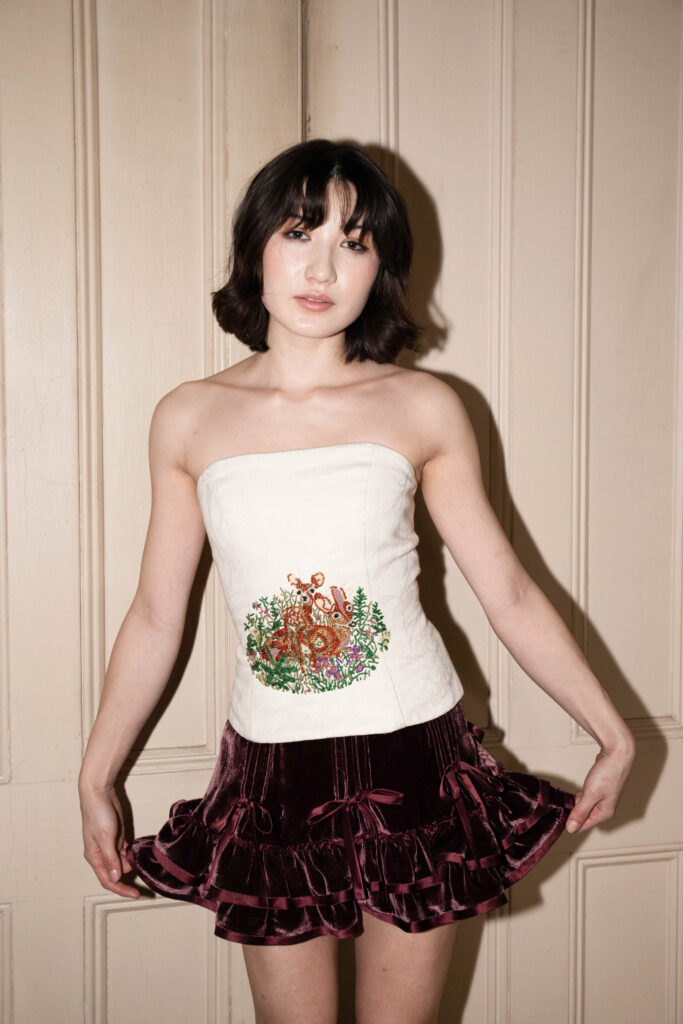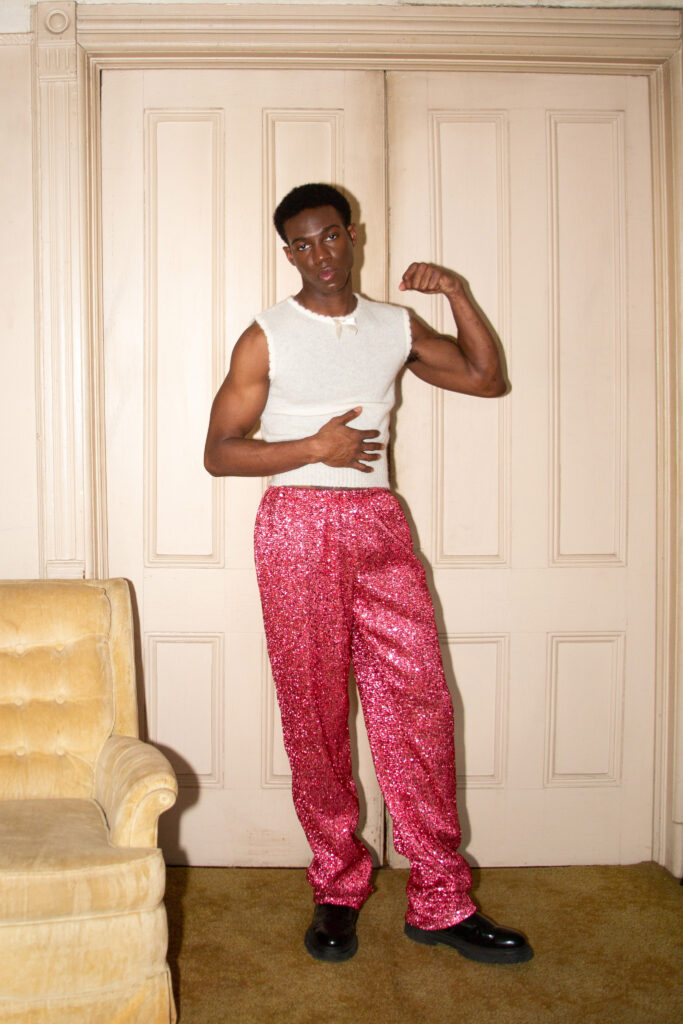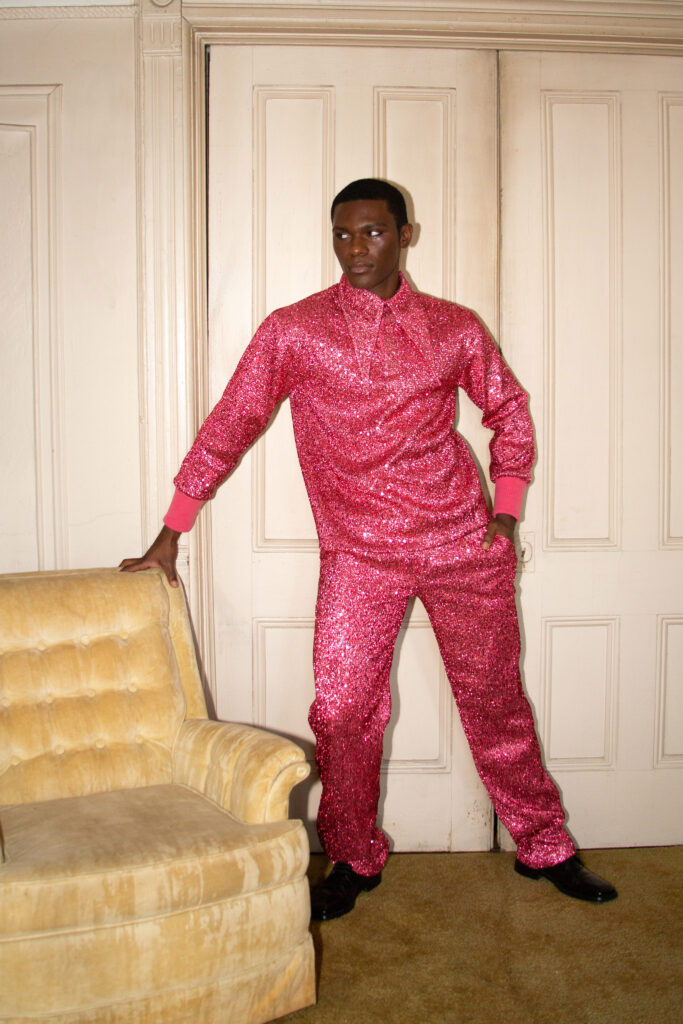 "This is my favorite collection yet," says co-founder Fletcher Kasell. "It's so reminiscent of a familiar yet distant time. As Tanner and I continue to grow up, we have begun to notice how quickly we float from one chapter in our lives to the next. This collection is a reflection of what we've seen, what we long for, and what's to come."
Photos by Sara Bouwman and Shane Reynolds.