The streaming series "Dirt" is digging into the sources of New York's favorite foods.
The latest episode is hosted by Josh Rosen, former pro snowboarder and co-founder of the international surf-inspired New York lifestyle brand Saturdays, and serves as the viewers' guide through a tasteful menu of vignettes and stories behind some of the finest fare the Empire State has to offer!
Rosen's mouth-watering adventures include spearfishing in "The End," on Montauk Long Island, with fisherman and author Anthony Sosinski. He also cooks an authentic Indian goat dish with James Beard Award-winning Chef Chintan Pandya of NYC's Unapologetic Foods at Adda in Queens. Then there's a little foraging in a public park in the Bronx with herbalist Journai Bimwala. He even scales to a rooftop to meet urban beekeeper Andrew Cote, before traveling to before traveling to Brooklyn for a 4th generation seltzer spritz at Brooklyn Seltzer Boys. That's followed by a stop in Bushwick to discover the mysteries of sake with Brewmaster Shinbo Kato at Kato Sake Works.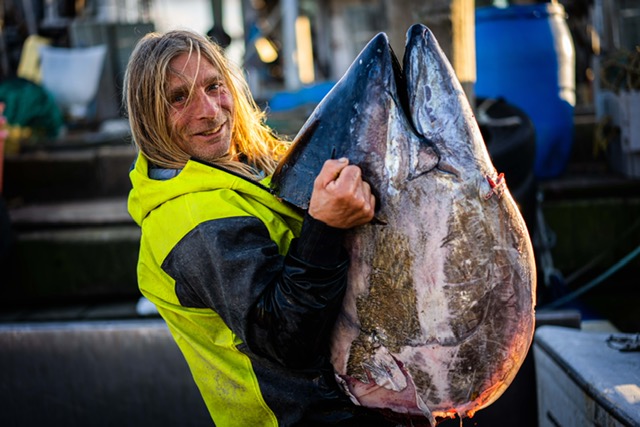 The episode also takes a mouth-watering journey to the Hudson Valley to the Raven & Boar farm to meet butcher Ruby Metzner and make sausages, and tames the wild flames cooking outdoors at Thyme Hill sheep farm in the Catskills with Norberto Piattoni.
The cherry on top of this delicious viewing experience is dinner music served by Chances With Wolves — the two-hour radio broadcast on East Village Radio, broadcast each week from right here at home in Downtown, Manhattan!
Make sure you get your place at the dinner table! The episode begins streaming on Huckberry and YouTube on Feb. 24.
DIRT is the cornerstone series of Huckberry Presents and is produced in-house by Huckberry, and co-directed by Kate West and WRKSHRT.