Denny Laine's songwriting collaborations with Paul McCartney led to such classic hits as "Mull of Kyntire" and "Deliver Your Children."
Denny Laine is bringing his "Songs and Stories" to City Winery!
The trailblazing songwriter and performer is offering his legion of fans a singular perspective of the excitement of the British Invasion that reset rock music in the early '60s — because he was one of its primary architects!
If there is a Mt. Rushmore of rock music, the co-founder of the legendary Moody Blues and massively successful Wings with Paul McCartney, has firmly established his place on it.
At 78, the prolific songwriter continues to create new songs and his latest "Songs and Stories" tour stop at City Winery on Feb. 7. The show will feature an array of his ever evolving new creations, as well as his current read on such Laine classics as "Go Now," "Deliver Your Children," and "Mull of Kyntire" in an intimate setting where he explains how those songs came to be and what they've meant to him as an artist and entertainer.
"It's a way to connect with the audience in a way that I couldn't as a performer with Wings or the Moodies," he explains. "It's like having a conversation with people who've followed you for decades."
And he has plenty of riveting tales to tell.
Singing With Kings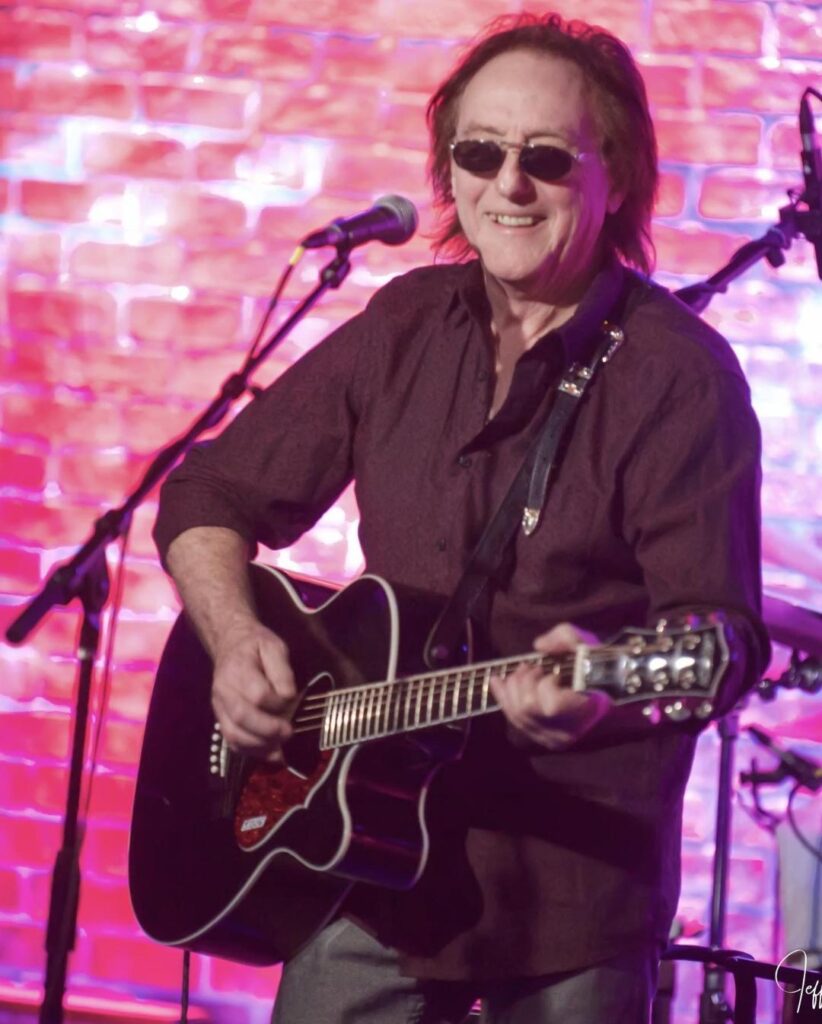 As the Beatles conquered the globe with their innovative sound and infectious presence, they were quickly followed by the Yardbirds, Kinks, Rolling Stones and Laine and his adventurous bandmates in the Moody Blues — all looking to plant their flags among the stunning array of talent that recreated the sound of rock 'n' roll.
"We were all cut from the same cloth, really," Laine recalls of those heady days when the new sounds that emerged from England turned to sonic gold that becomes more precious with each passing year.

Birmingham's Moody Blues exploded onto the scene not long after the Liverpudlians became the biggest band in the world — bearing the same label of Brit-pop stars — but forging a completely unique identity of their own.
Laine drew the spotlight — as the lead singer of their massive hit "Go Now" — and admits their exposure to the other bands helped lift them to ethereal levels.
"It was a small circle," he remembers. "The Moodies toured with The Beatles and The Yardbirds and often opened for each other. We all learned from each other and tried to outdo the other.
He describes spending time with all his contemporaries — including impromptu jams with members of Traffic, like Steve Winwood and Dave Mason, Eric Clapton, Ginger Baker and more.
"It was a friendship — and a friendly rivalry. We all picked up things from each other — but tried to come up with anything new to outdo the other!"
It was also where he formed a special bond with McCartney, borne out of their similar backgrounds and influences and love of music, regularly going to the clubs to check out the competition.
Bond of Songwriting Brothers
"I knew and was close with Paul well before the Wings days," he said of the band they would form together years later in 1971 which would go on to being one of the biggest-selling groups that ever existed because of their songwriting collaborations. "We shared a desire to see what was out there and how we could learn and put our own spin on it.
Together, their anthemic "Mull of Kyntire," about McCartney's Scottish farm became one of the biggest sellers in HISTORY — become the first song to sell two million copies in the United Kingdom.
But there were many other songs from the beautiful "No Words," to his recently revved up "Time To Hide" and "Deliver Your Children," which cemented the two old friends' status as a songwriting DUO.
"It was a good fit," he says. "He's a bit more academic than me, but we grew up on the same music.
"We would bring each other unfinished ideas and then sit down and put them together in a song. We both grew up with stage musicals where a song would be part of a bigger idea and repeat throughout the show and incorporated that into our songs — that's exactly how we wrote 'Mull of Kyntire.'
Always restless and looking for new challenges to stretch his songwriting abilities, Denny left Wings in the early '80s — just as he did with the Moodies two decades before.
"It was never like I fell out with anyone — including Paul," he says. "I just wanted to explore and tour my own music."
Songs and stories
That's something he's continued to do successfully for decades and he'll bring his songs and the stories of the magic time and people that served as his magic muses to the lucky members of the New York audience at The Winery.
Denny Laine's "Songs and Stories" take center stage at The City Winery on Feb. 7 at 8 p.m.
The Winery is located at 25 11th Avenue at 15th Street.