It may be autumn, but if you're dreaming of blue summer skies and ice-cold cocktails by the coast, it may be time to book your next getaway to the stunning beaches of Puerto Vallarta.
Whether you're booking a girls' trip, a romantic holiday, or flying solo, The Villa Premiere Boutique Hotel & Romantic Getaway in Puerto Vallarta promises a stay full of luxurious relaxation. This all-inclusive, adults-only retreat is in a prime location on the beautiful beaches of Banderas Bay. As you enter the lobby, guests are greeted with cocktails and a complimentary chair massage that can only be described as heavenly.
Once you find your way to your room, the Villa continues to impress. Each room is decorated with breezy, light hues and elegant accent pieces, including a private balcony with marvelous views of the ocean. To create a sense of tranquility, the hotel offers a scent menu for in-room aromatherapy, so guests can envelop themselves in calming fragrances during their stay. The intimate aura of the space is so peaceful and inviting that you might find yourself staying in for a day of mimosas and room service, while wrapped up in a pillow-soft bathrobe.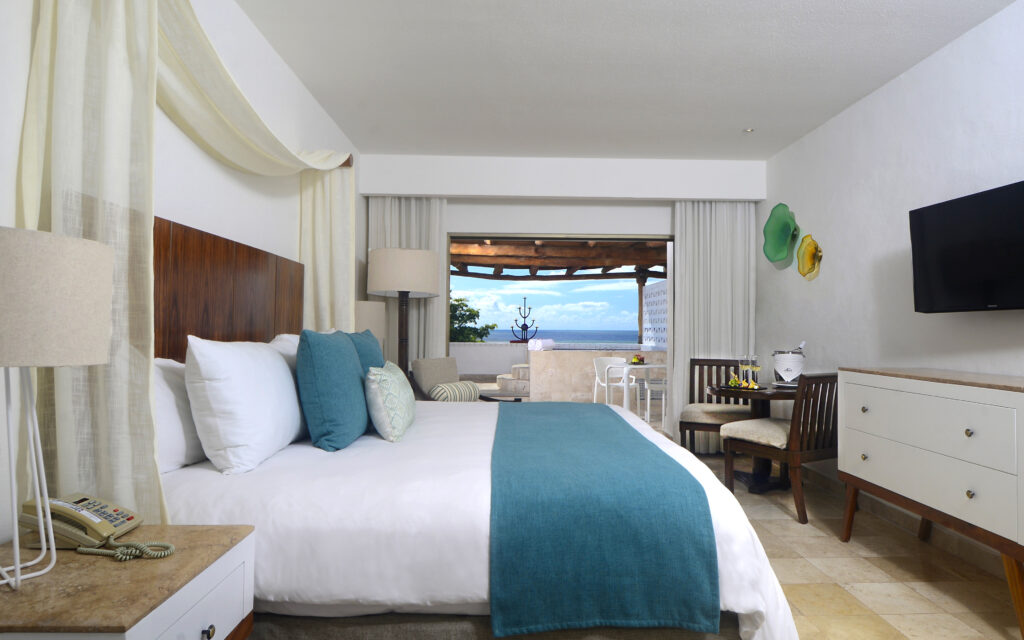 After venturing out of the suite, you'll find there's plenty to do without even leaving the hotel property. Center yourself with a peaceful yoga session on the beach and take a dip in the infinity pool when you're ready to cool off. The Mind & Soul Spa is the perfect place to refresh and renew, offering treatments like massages, facials, and detoxifying steam and sauna rooms. Spend a beach day in style lounging in a lavish Bali Bed as your every need is catered to by the hotel's wonderfully attentive staff.
The dining experiences at The Villa Premiere Boutique Hotel are divine, featuring a variety of restaurants with dishes that will captivate your tastebuds (and make for some enviable Instagram posts). Enjoy lunch at La Ceiba under an oversized palapa roof against a picturesque backdrop of the Pacific Ocean. For dinner, indulge in an innovative take on traditional Mexican cuisine at Murales, or try out the truly gourmet dishes at La Corona. Lovebirds can reserve an intimate, three-course dinner on the beach, complete with a bottle of champagne to toast to an unforgettable sunset over the waves.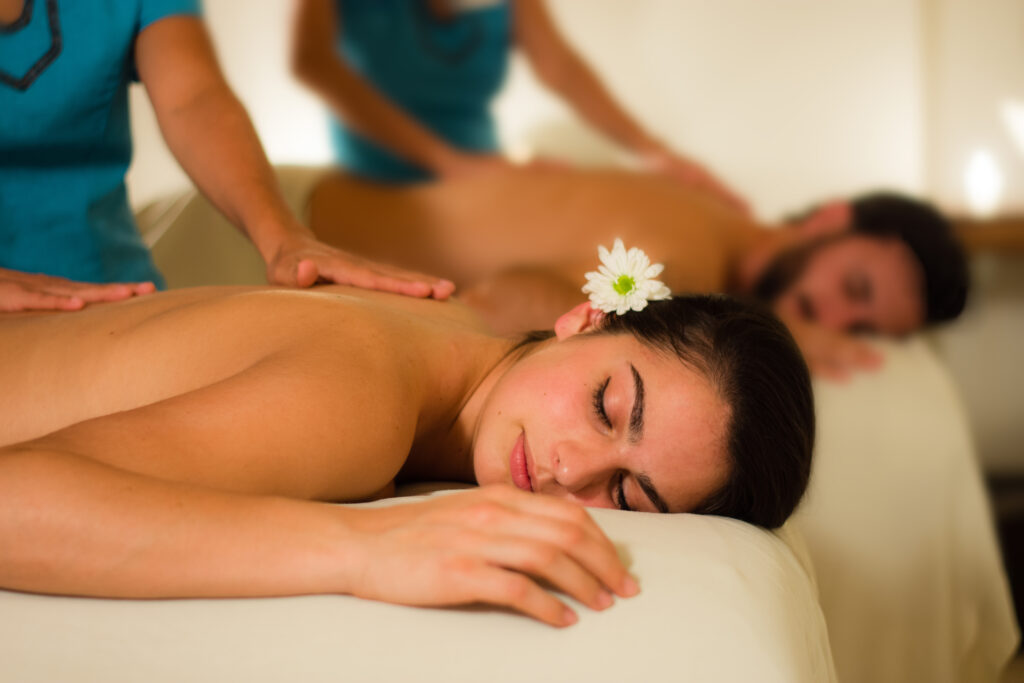 If all that relaxation leaves you feeling restless, the town of Puerto Vallarta invites you to explore the hidden gems that make it a must-see destination. Just a few blocks from the hotel is El Malecon, a beautiful
boardwalk along the shore of the city's vibrant downtown. As you stroll through town, peruse countless local shops and restaurants to immerse yourself in the local Mexican culture. Make your way to the Plaza de Armas, the political and cultural center of the city, where lively music and dancing fills the street. Before heading back to the hotel, marvel at a vivid mural by famous local artist Manuel Lepe at City Hall.
For an excursion that transports you into a slower, simpler time, take the journey to the lovely village of Yelapa. Only accessible by boat, Yelapa is a sanctuary from the hustle and bustle of modern life. The locals are the charm of this quaint village, from friendly tour guides to the women who walk the beaches selling Yelapa's famed "Chacha Pies." There's no shortage of activities here either – horseback riding, paragliding, snorkeling, and jungle expeditions are just a few that come to mind. Taste a glass of "Raicilla," the local's home-brewed moonshine, and relax on the cove's golden sand beach.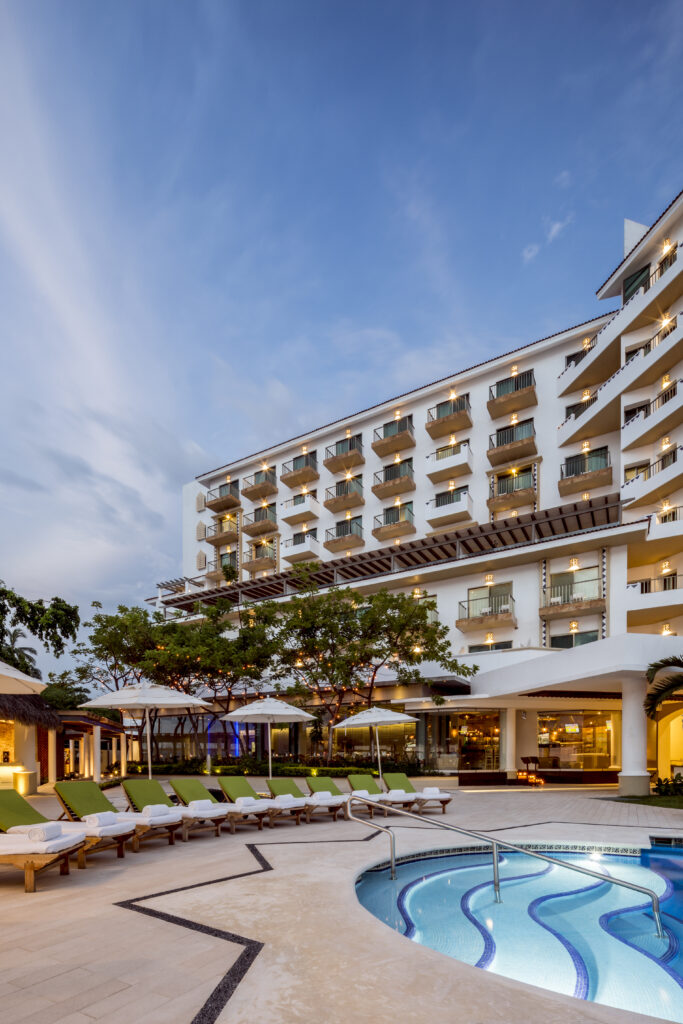 Not only is Yelapa a peaceful escape, but it's one of the Mexican Coast's most breathtaking natural beauties. The surrounding jungle is home to a thriving, diverse population of wildlife, including iguanas and parrots, and the sea is full of colorful fish and other aquatic creatures. Just outside of town, the majestic Yelapa Waterfall, standing over 150 feet tall, cascades into a sparkling pool below. On the boat ride back to Puerto Vallarta, you'll catch an incredible view of the mountains of Sierra Madre Occidental in all their glory.
Your time in Puerto Vallarta will leave you refreshed and invigorated, and though it may be difficult to say goodbye, its brilliant beaches will always welcome you back for more.
For more information and reservations to Villa Premiere Boutique Hotel and Romantic Getaway, visit premiereonline.com.mx
---
Find more of DOWNTOWN's favorite travel destinations here.