The holiday season came with a precious gift for seafood lovers — right in the heart of Midtown — when the Mermaid Oyster Bar opened in Midtown in December.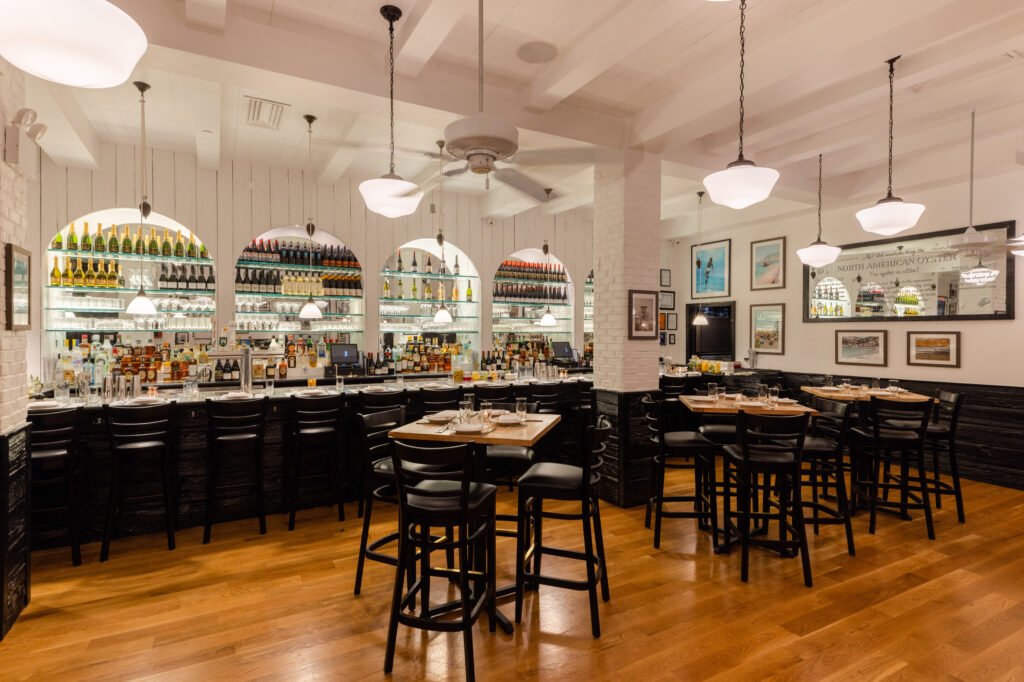 The seafood-focused Mermaid Oyster Bar opened its doors on December 13, bringing together restaurateurs Danny Abrams and Cindy Smith with Jeffrey Bank of the Alicart Restaurant Group.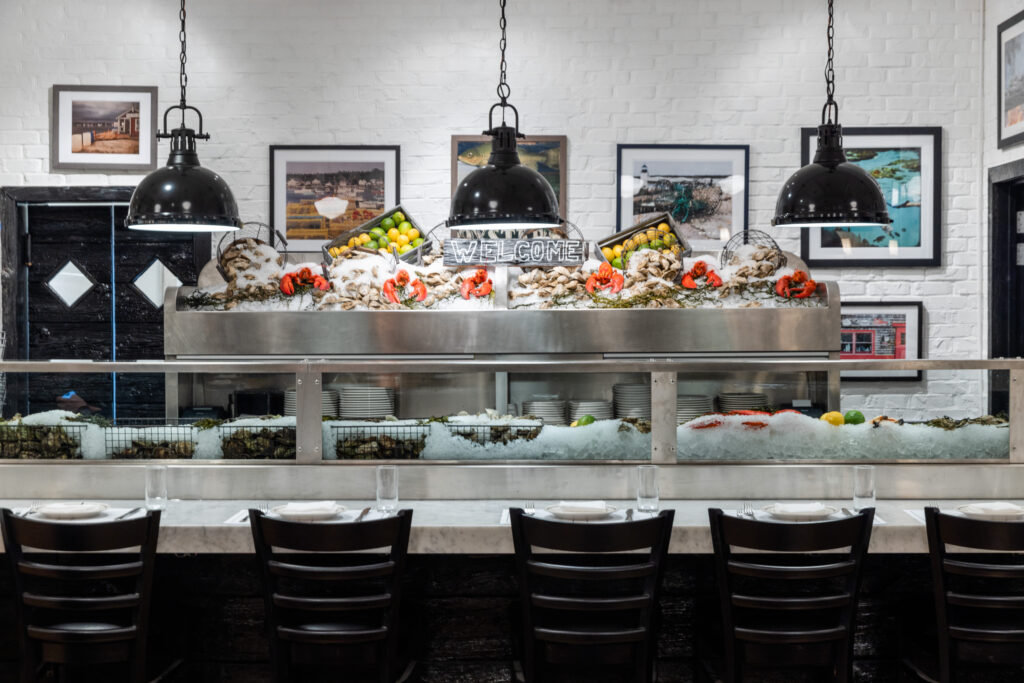 "I have this huge space, Danny and Cindy have this remarkable concept with the Mermaid Inn, and Times Square could use a fantastic oyster bar," Bank thought before calling his friends with the concept, they instantly sunk their teeth into.
The tasty new destination opened with 285 seats in the massive 15,000-seat Midtown space once occupied by Heartland Brewery and will roll out the remaining seats in the future.
Two culinary forces were brought together in a unique partnership when Bank — whose restaurant group includes institutions, Carmine's and Virgil's — was enjoying happy hour oysters at Abrams and Smith's beloved Mermaid Inn on the Upper West Side and he was struck with a delicious idea.
The gleaming, new Mermaid location features an impressive 30-square-foot white marble raw bar — one of New York's largest — and features a delirious happy hour with specially-priced chef's choice oysters from both the East and West Coast.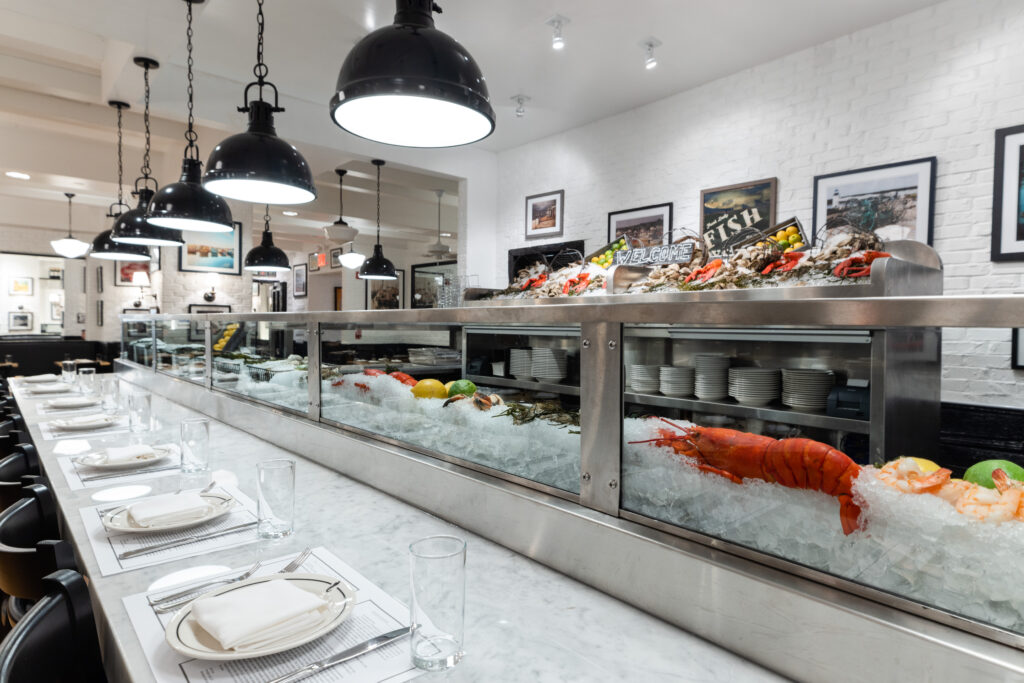 The bar features small plates with Salmon Tartare, Fried Calamari, Mini New England Clam Chowder, and Grilled Shrimp & Avocado Slider; along with a full selection of wine, beer and cocktails like the signature Hot & Dirty, Aperol Spritz and Margarita.
The Midtown location offers an expanded menu that includes familiar favorites from Executive Chef Michael Cressotti who has made the West Side original a landmark destination.
The new Midtown location serves up such signature Mermaid dishes as Lobster Knuckles "Escargot-Style", Mermaid Fish Tacos, Linguine & Clams, and Tuna Crudo, alongside NEW selections including, Pan-Roasted Chatham Cod, Whole Mediterranean Branzino, Chilled Jonah Crab Claws, Shanghai Spare Ribs, and Maryland Crab Cakes.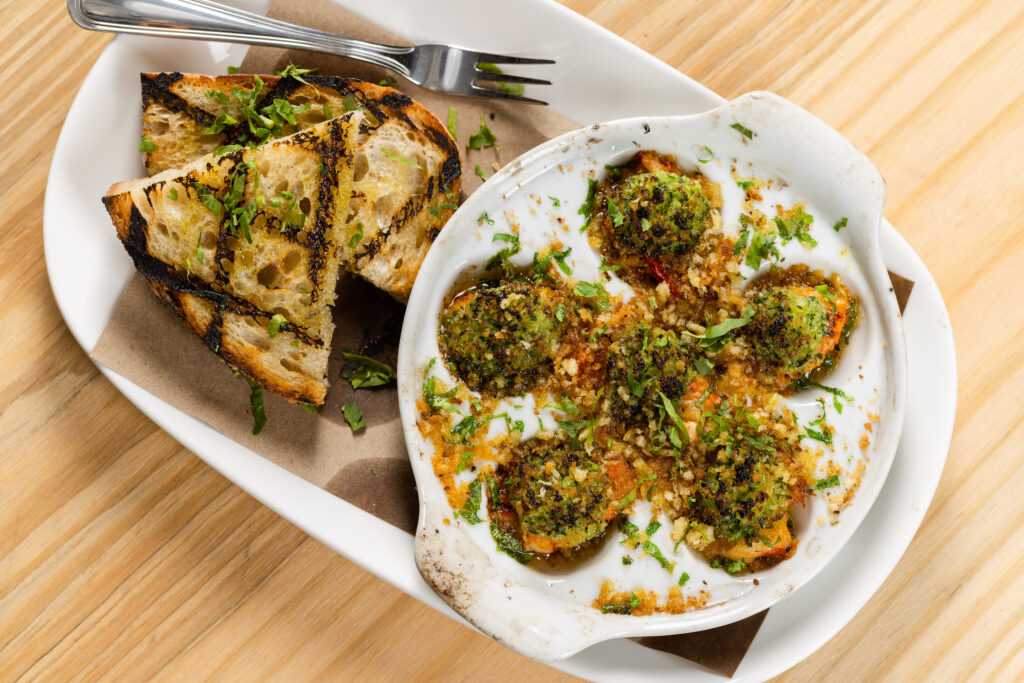 And for those seeking a perfect location for an office or personal event, a large private room is available for parties and can be broken down into two rooms with 110 seats.
The Mermaid Oyster Bar Midtown outpost is located at 127 West 43rd Street near Sixth Avenue.
And is open daily from 4 to 11 pm.
Reservations can be made through OpenTable or by calling 332-208-7713.