THAT'S A WRAP!

The DOWNTOWN team shares its picks for the best gifts for your loved ones this holiday season. Table setting by Joel Robare.
APPAREL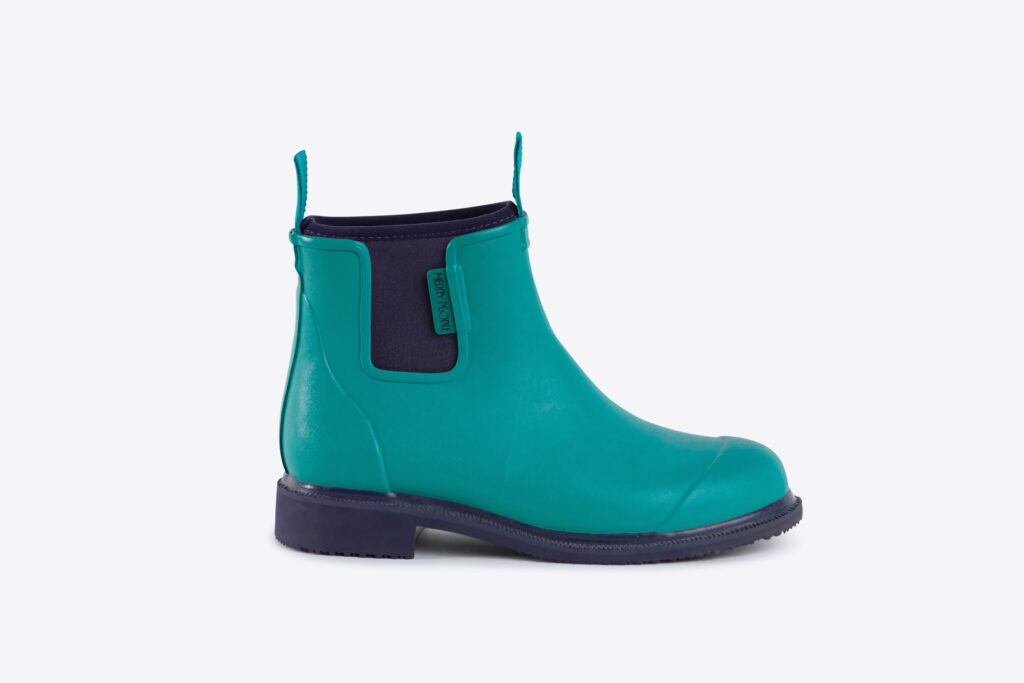 MERRY PEOPLE's unisex vegan rain boots from Australia are 100% waterproof, made with natural rubber and lined with 4-millimeter neoprene, which adds warmth and comfort to the entire shoe. Perfect for working in the garden, walking the dog at the park, dancing the night away at an outdoor festival. merrypeople.com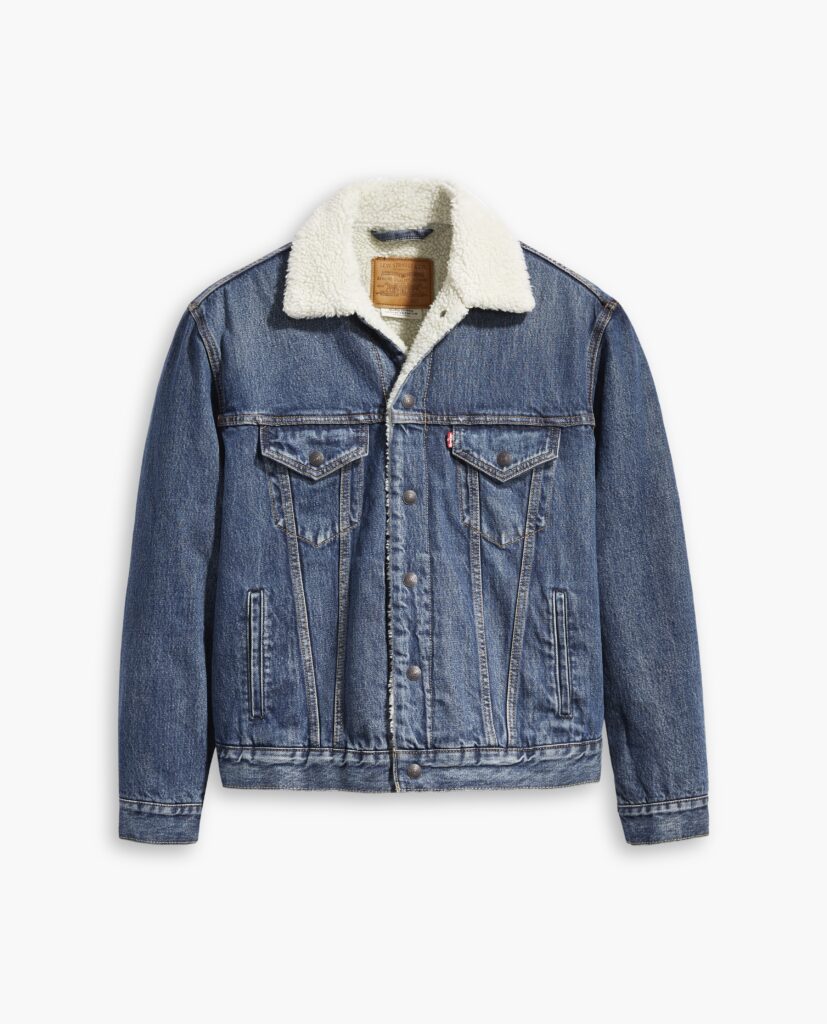 LEVI'S SHERPA TRUCKER JACKET A sherpa lined take on the original Trucker Jacket. It's a combination of a classic look and cozy inner lining for a great all around jacket. levi.com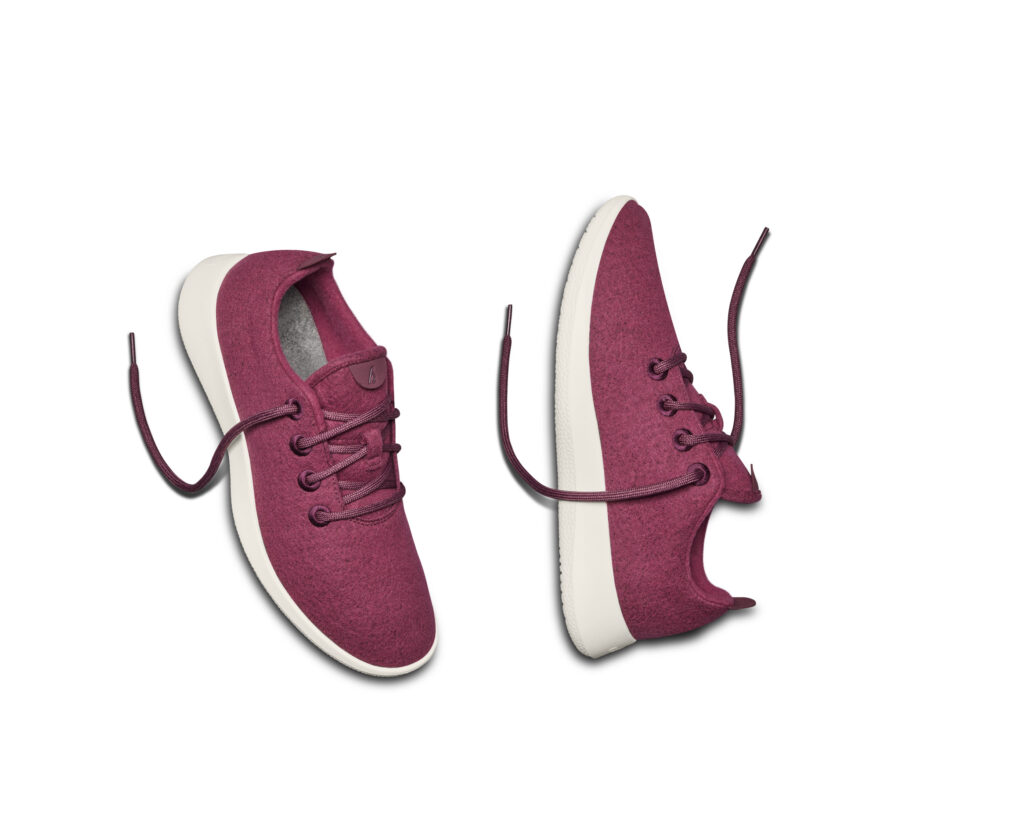 ALLBIRDS WOOL RUNNER The Allbirds Wool Runners are made from soft Marino wool and sugar cane, which makes for a comfortable shoe you can wear all day. allbirds.com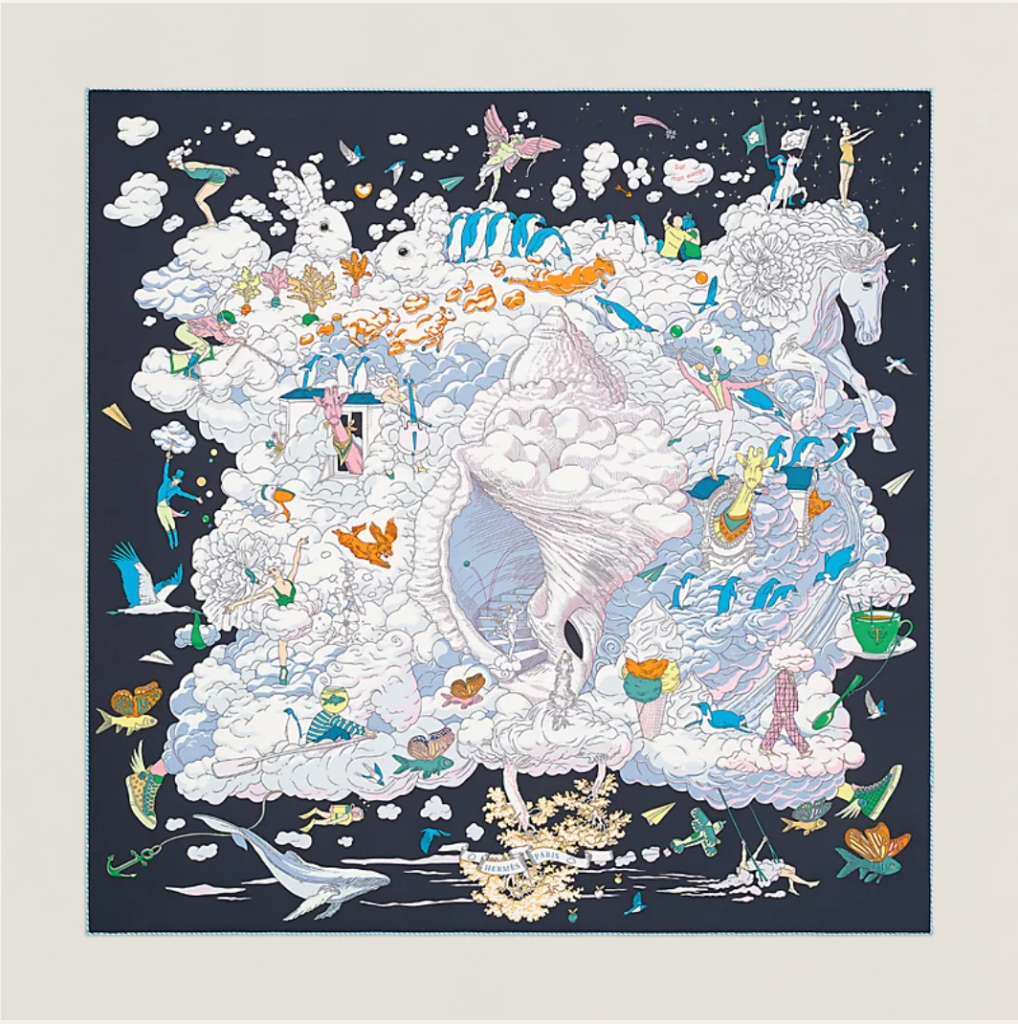 The HERMES SCARF is an iconic work of art, constantly evolving thanks to the new designs and color combinations offered each season. Made in France; this one is designed by Dimitri Rybaltchenko. hermes.com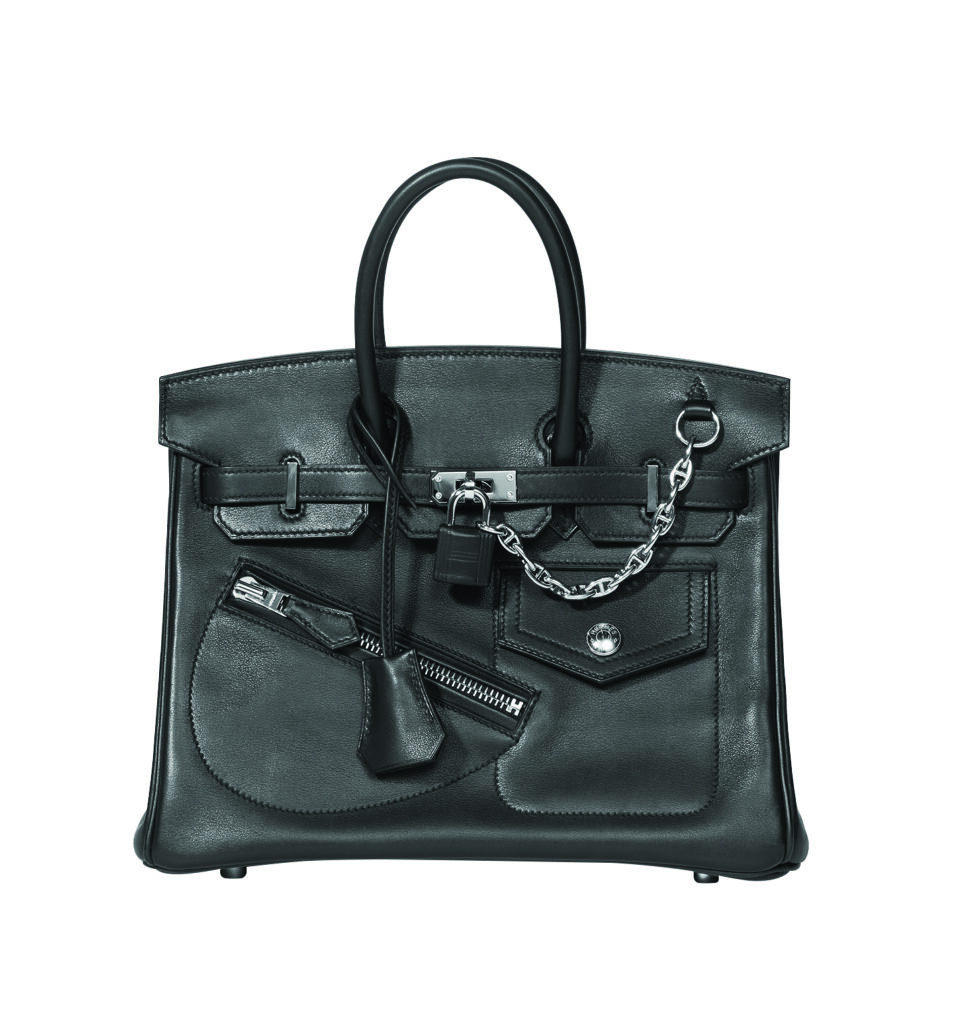 HERMES BIRKIN 25 ROCK is effortlessly chic, enabling you to travel in style to work or around the globe. hermes.com.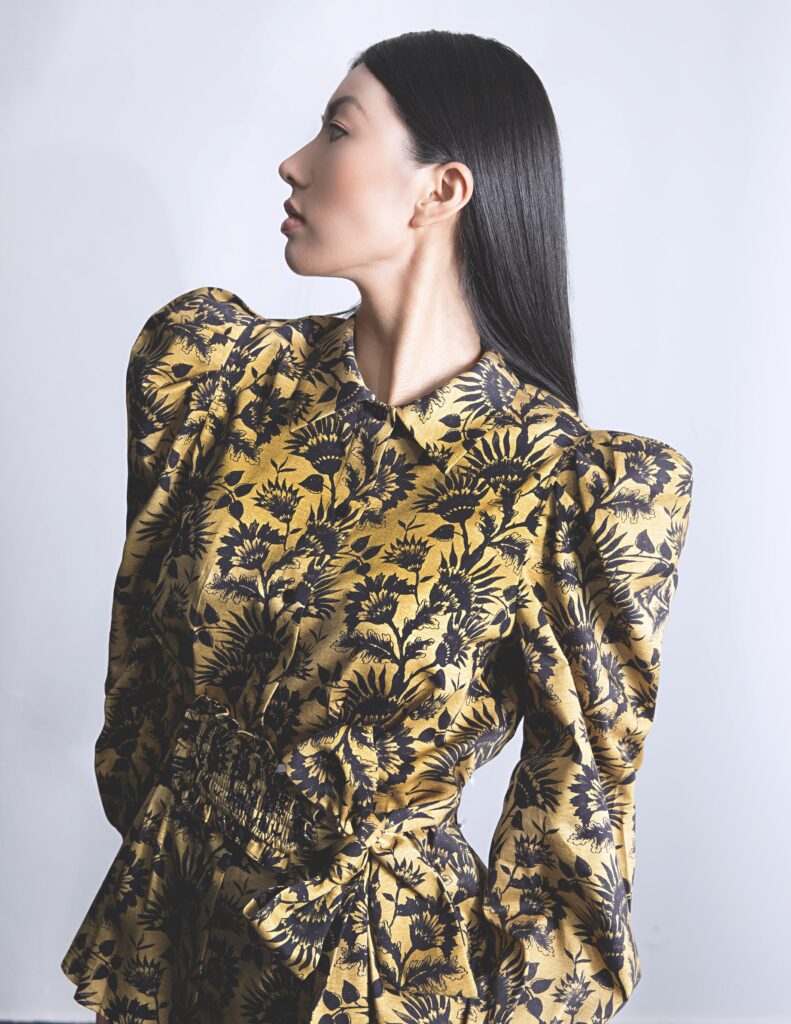 PAUL FAN inspires us all to be bold this holiday season with his Amber Blouse crafted in his exclusive Thistle print. Amber features a relaxed silhouette with nipped in waist and peplum detail. The pleated sash with ruffle edges ties off center to accentuate the waist, while pleated oversized shoulders complete the dramatic silhouette. paulfannewyork.com/shop/p/amber-mustard-thistleprint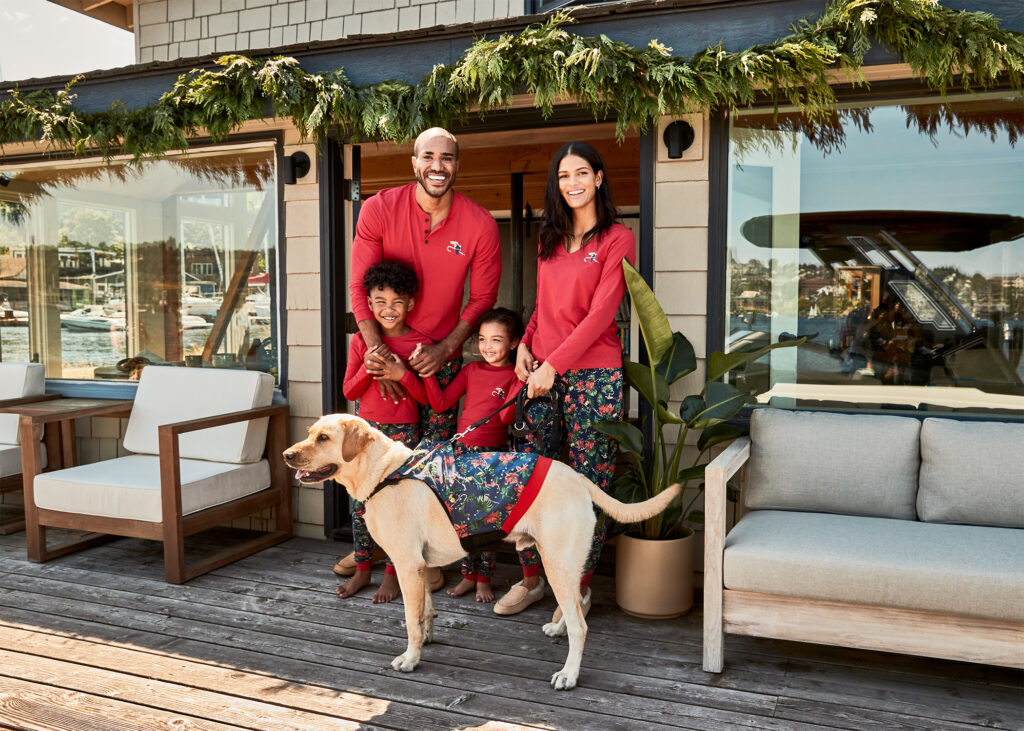 TOMMY BAHAMA and K9WEAR have teamed together to create a collection of harnesses and apparel for your pup. Choose from two signature Tommy Bahama items – and there are "pajamas" to match with the brand's Holiday Family PJ offering and the Tommy Bahama signature Aruba Half-Zip Sweatshirt. tommybahama.com, k9wear.com
JEWELRY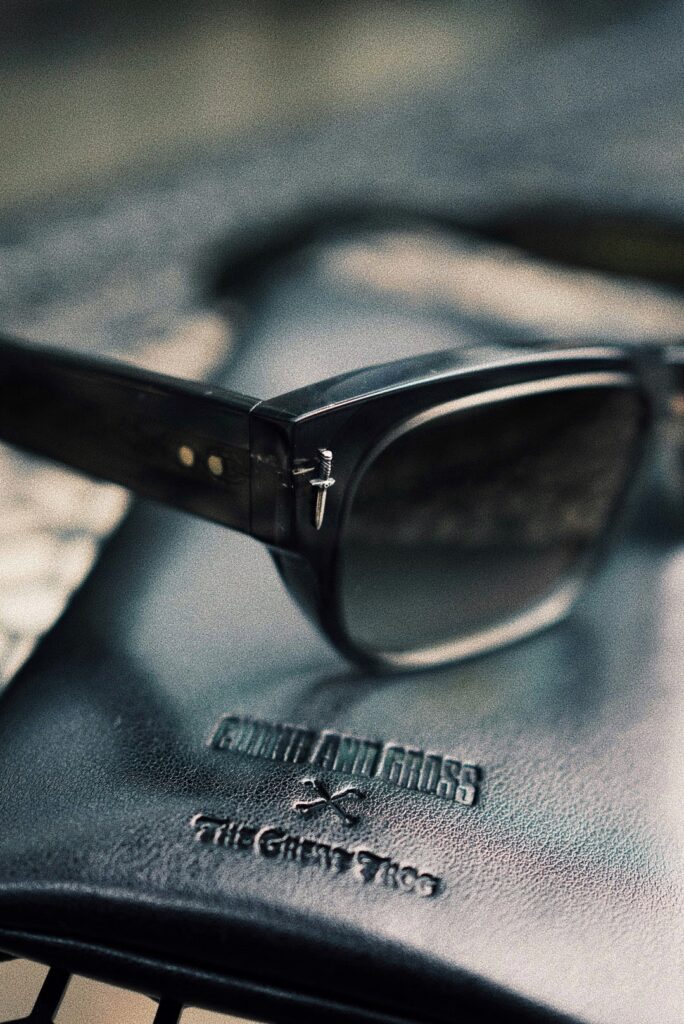 THE GREAT FROG & CUTLER AND GROSS ATELIER have collaborated to design their first line of eyewear, brought to life by Iggy Pop. Choose from three styles. Designed and made in Italy. thegreatfroglondon.com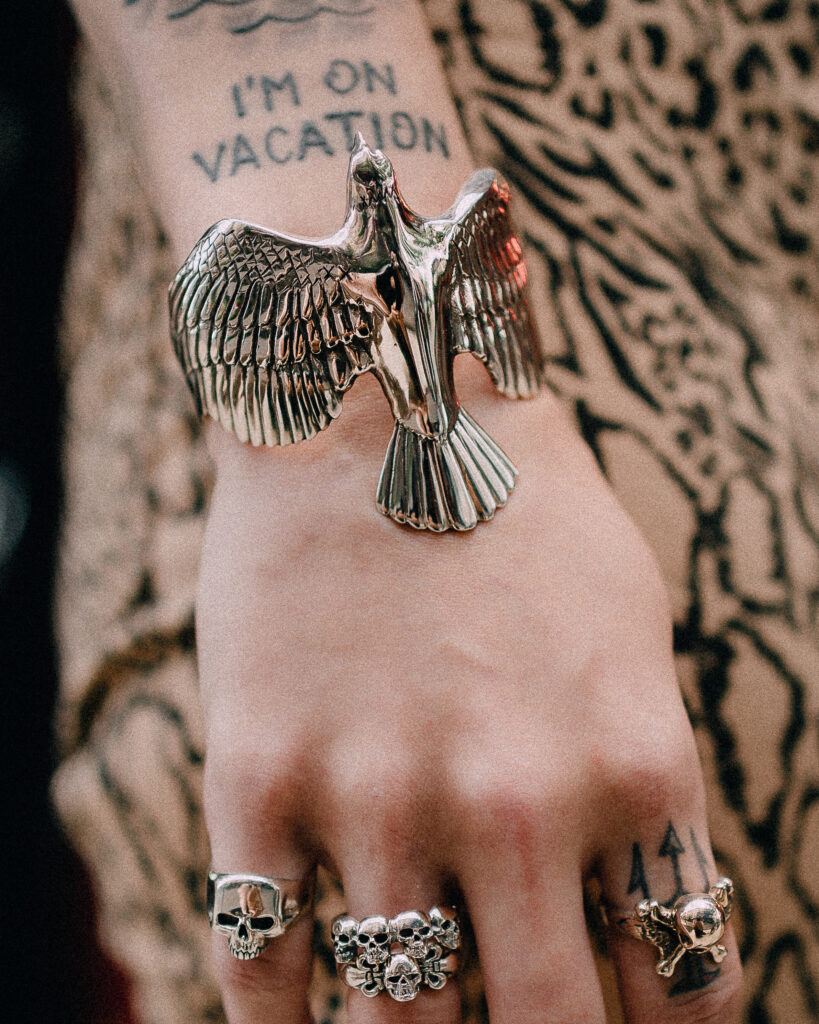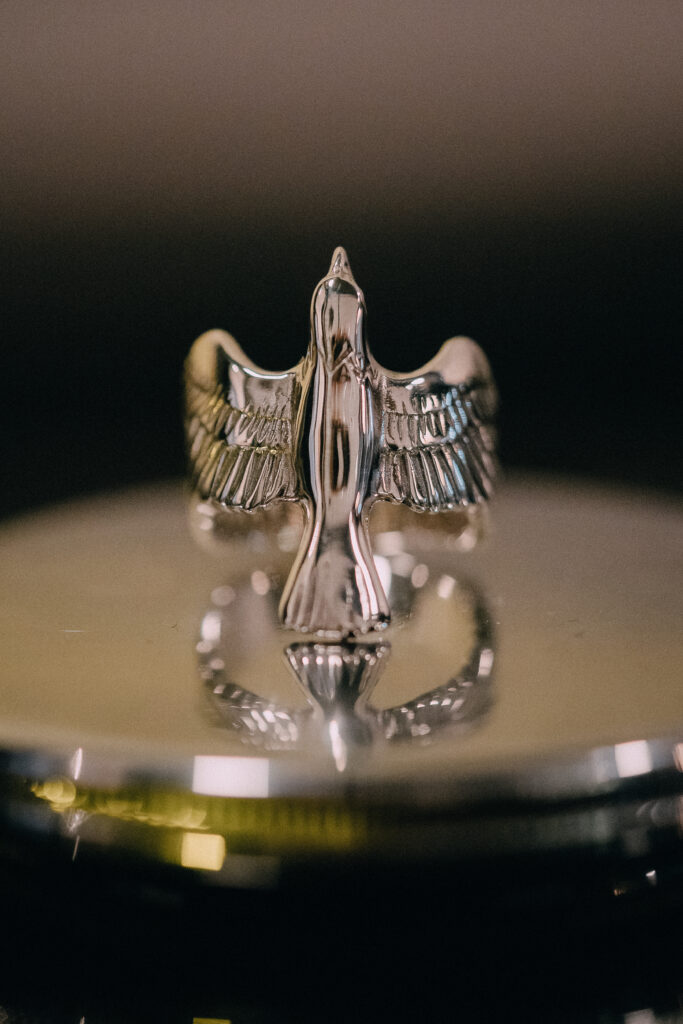 THE GREAT FROG OF LONDON has long been heralded for adorning the hands of rock n roll's elite, with their sterling silver jewelry. The Soaring Eagle Cuff (and matching ring) is an iconic symbol of freedom and victory. The Great Frog has NYC locations at 72 Orchard Street and 172 Spring Street. thegreatfroglondon.com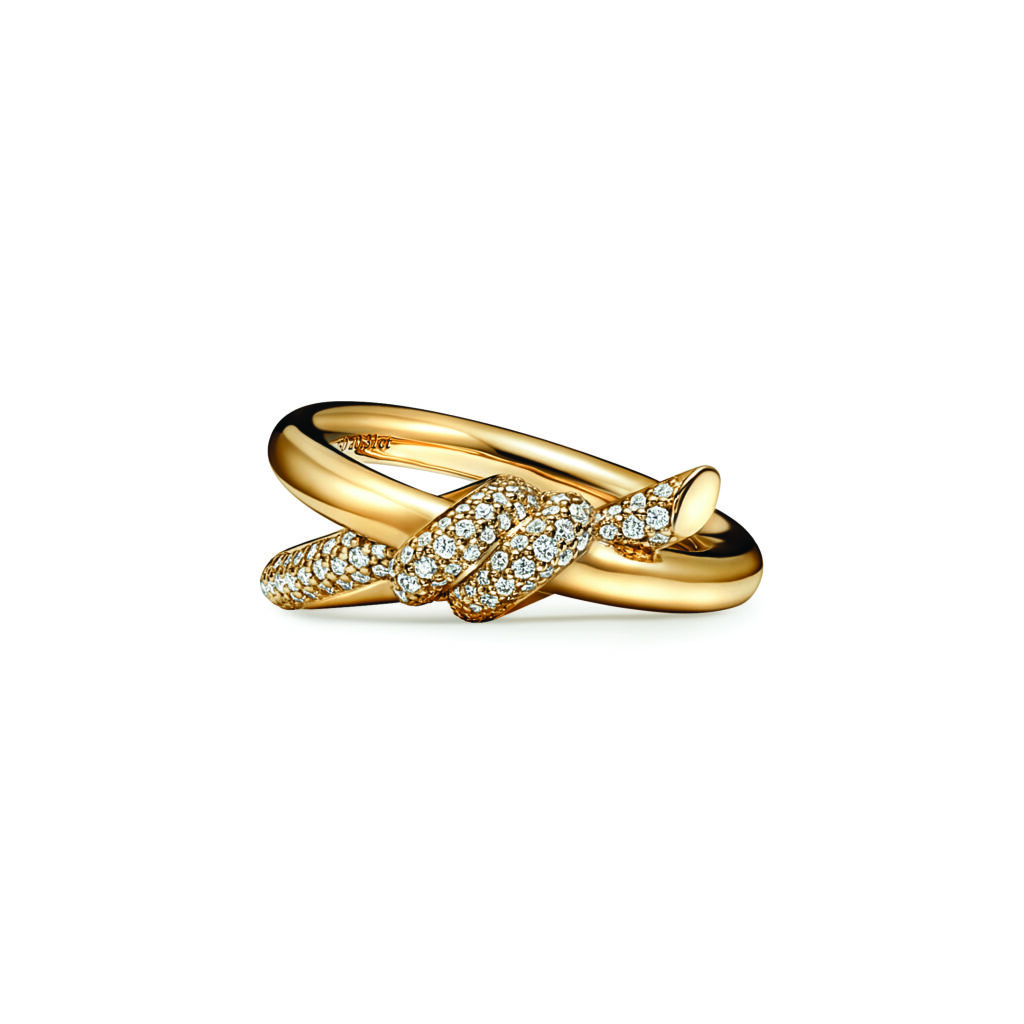 TIFFANY AND CO KNOT RING: YELLOW GOLD W/ DIAMONDS That iconic blue box. The Tiffany Knot Collection symbolizes the power of relationships. This ring is perfect for a loved one as the gold and diamonds embody both the strength and the beauty of any relationship. tiffany.com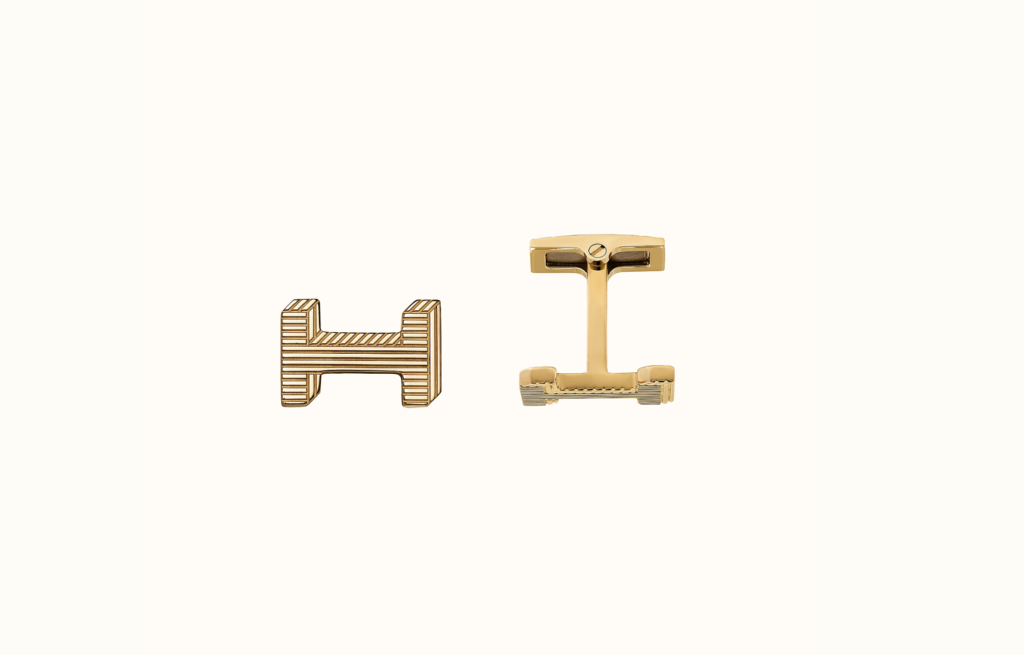 HERMES H OPTIQUE CUFFLINKS, made from metal with cold gold plated hardware. Playing with lines and scales, the H Optique line creates the illusion of an "H" in 3D. Made in France. hermes.com
GADGETS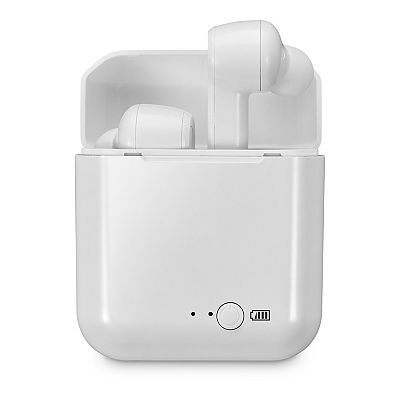 iLIVE TRULY WIRELESS EARBUDS offer big sound without big, awkward, earphones, or the big pricetag of Air Pods. Perfect for if you're going to the gym. They also include active noise cancellation, a sweat proof design, five hour battery life, and a charging case that takes just under an hour and a half for full charge. iliveelectronics.com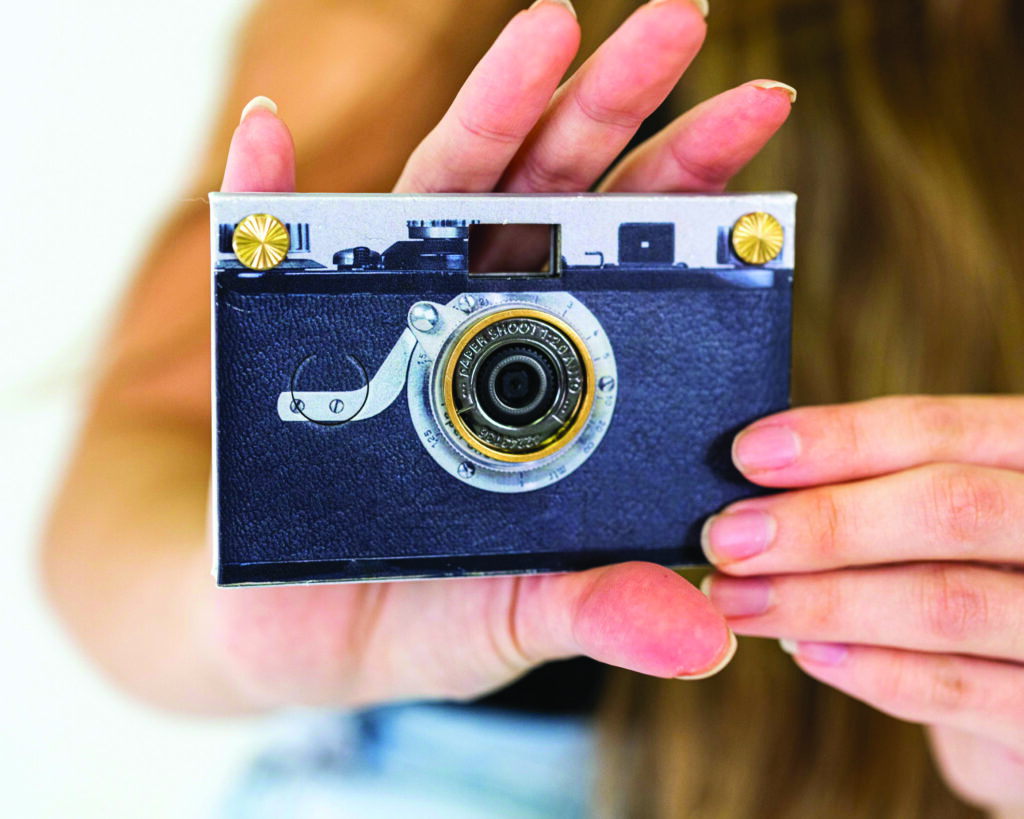 PAPERSHOOT CAMERA The Papershoot Camera is an eco-friendly digital camera that simulates the feel of film cameras, without the costly film strips. It's design is compact and great for travel. The papershoot comes with 4 different filters and the case is durable and interchangeable. papershootcamera.com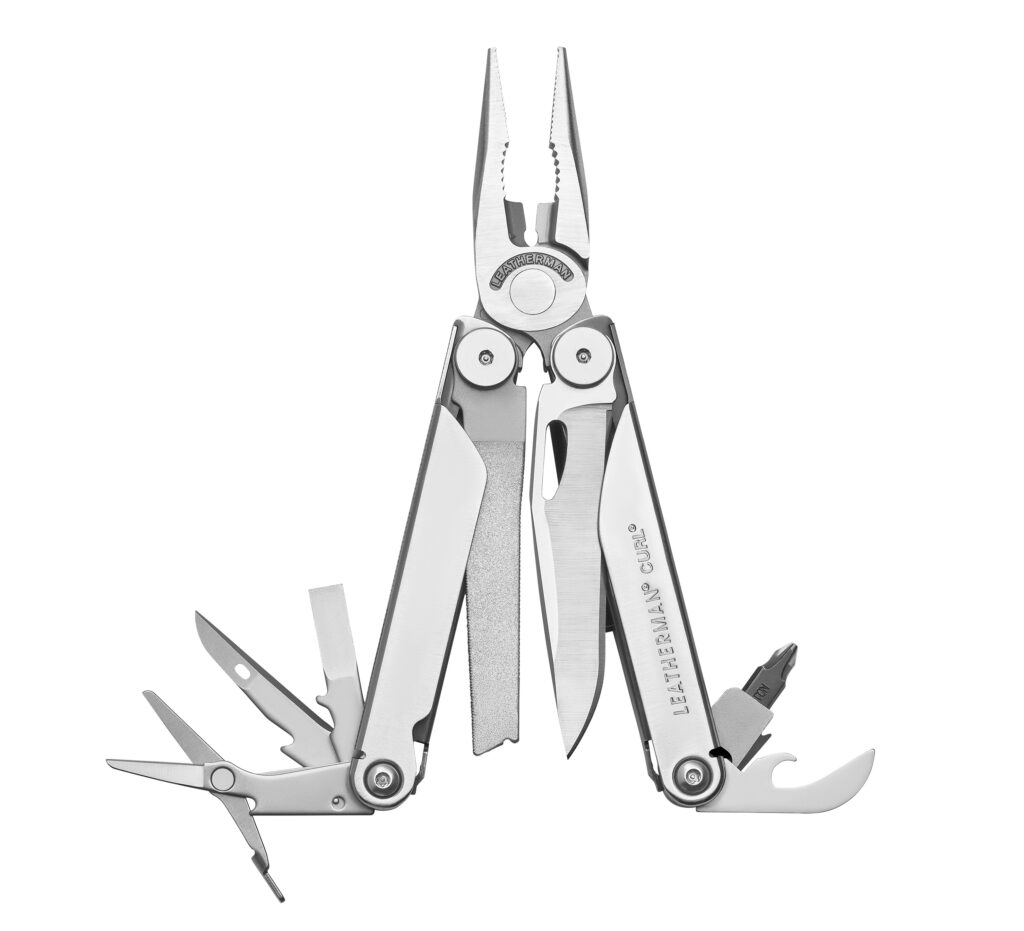 LEATHERMAN CURL A compact multitool with 15 different options for anyone that's into handy work. The Curl is an engravable tool that has pliers, a screwdriver was ex-changeable bits, a one handed knife blade, spring operated scissors, and more. leatherman.com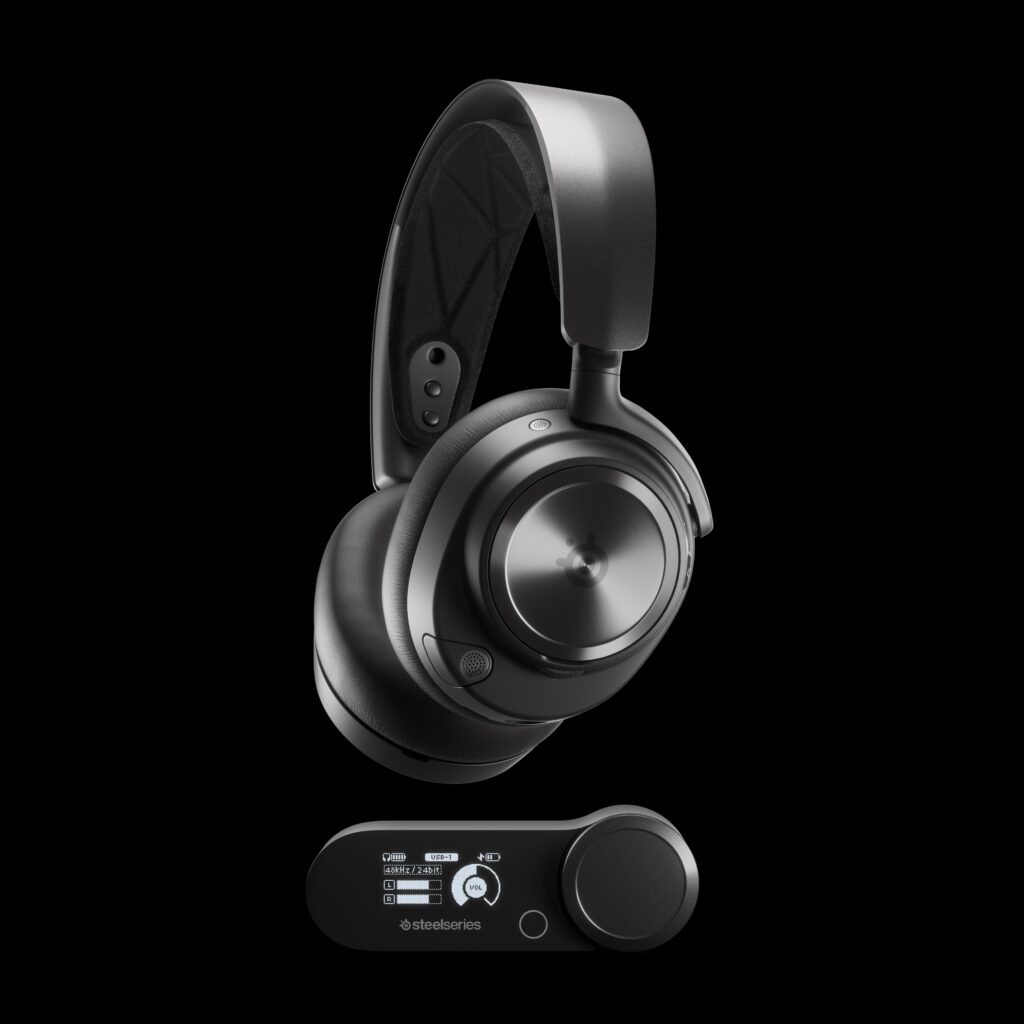 STEELSERIES ARCTIS NOVA PRO WIRELESS HEADPHONES The SteelSeries Arctis Nova Pro headphones are great for those looking for a new audio experience. These headphones feature noise canceling features, a retractable microphone, the ability to connect to both your computer and your phone, and a bass set where the user can customize to their liking. This headset is great for gamers and those who like great audio. steelseries.com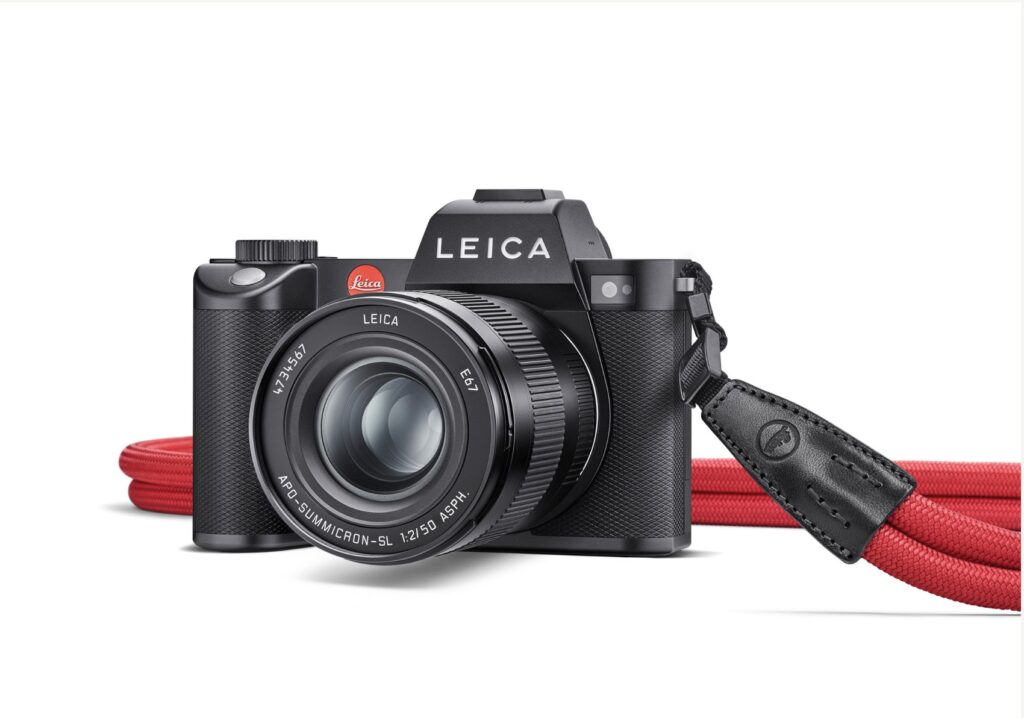 LEICA SL2 From one of the most sought after camera manufacturers comes the Leica SL2. Built with materials that resemble the company's history of quality, this camera shoots great photos and even has app compatibility. leica.com
FOR THE HOME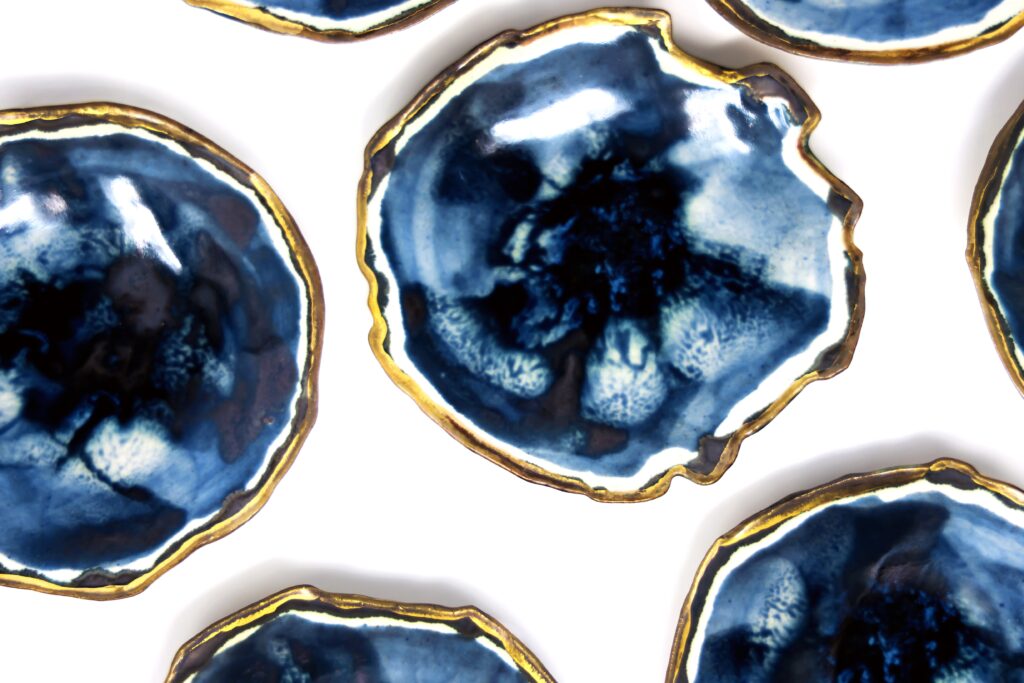 ALEX POSAVEC is a NYC based ceramicist who combines amorphous shapes and design to create beautiful objects for utilitarian use. These one of a kind, set of 4 small plates combine sea tones and an antique
gold rim. Available by request. Instagram @alex_p_nyc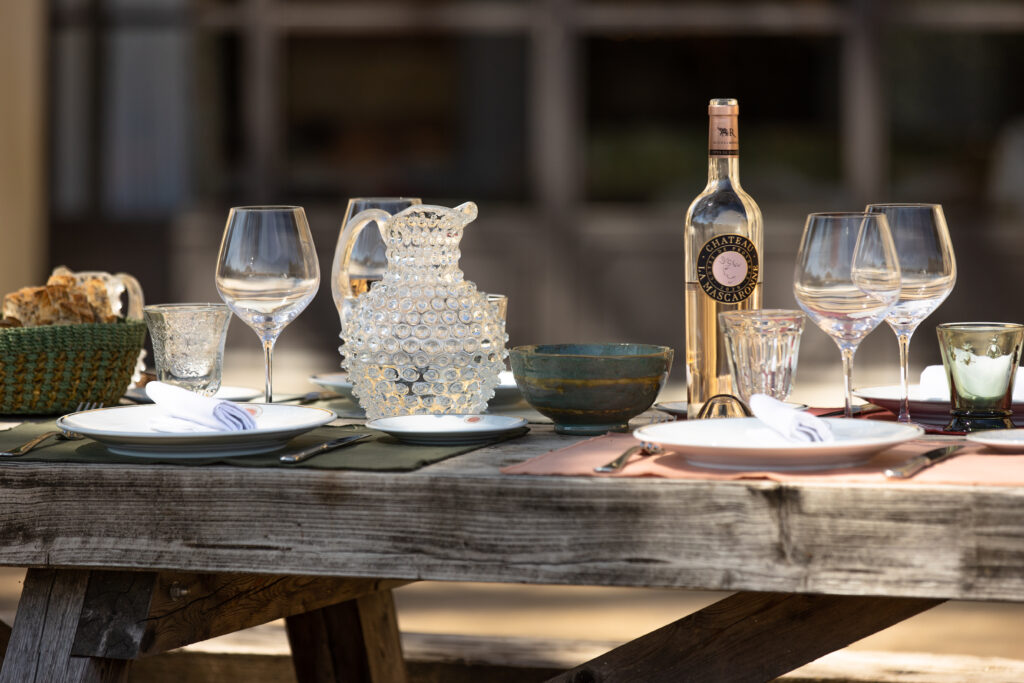 CHATEAU LA MASCARONNE Certified organic since 2016, Château La Mascaronne's vines are planted on distinctive stone-walled terraces. The 2021 vintage of the rosé, with its pale pink and silver reflections, is marked by the elegance and delicacy of its aromas with notes of peach, apricot, and white flowers. boutique.chateau-lamascaronne.com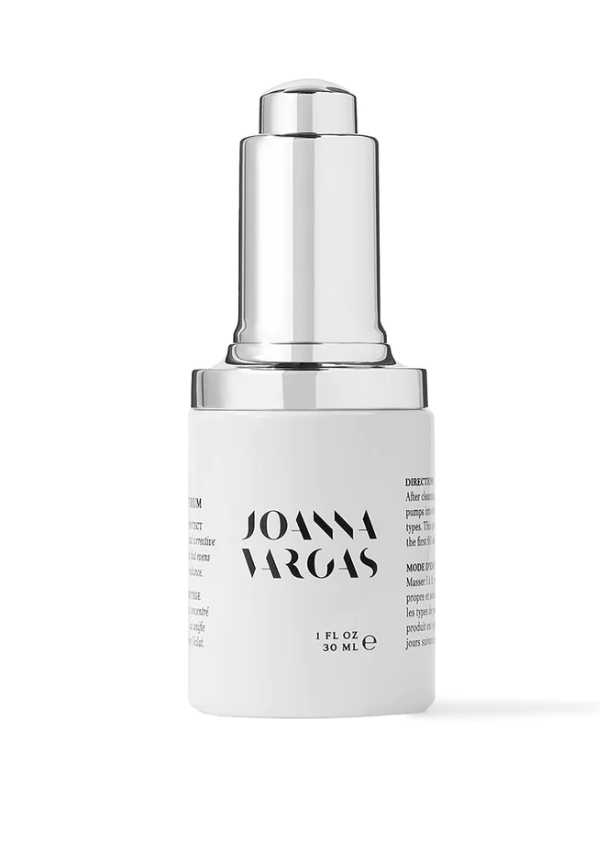 JOANNA VARGAS' RESCUE VITAMIN C+ SQUALANE SERUM is an oil-based, highly concentrated formula targeted to reverse the signs of aging, soothe skin, and even tone and texture. Packed with a powerful antioxidant complex, this serum will help brighten skin and boost radiance. joannavargas.com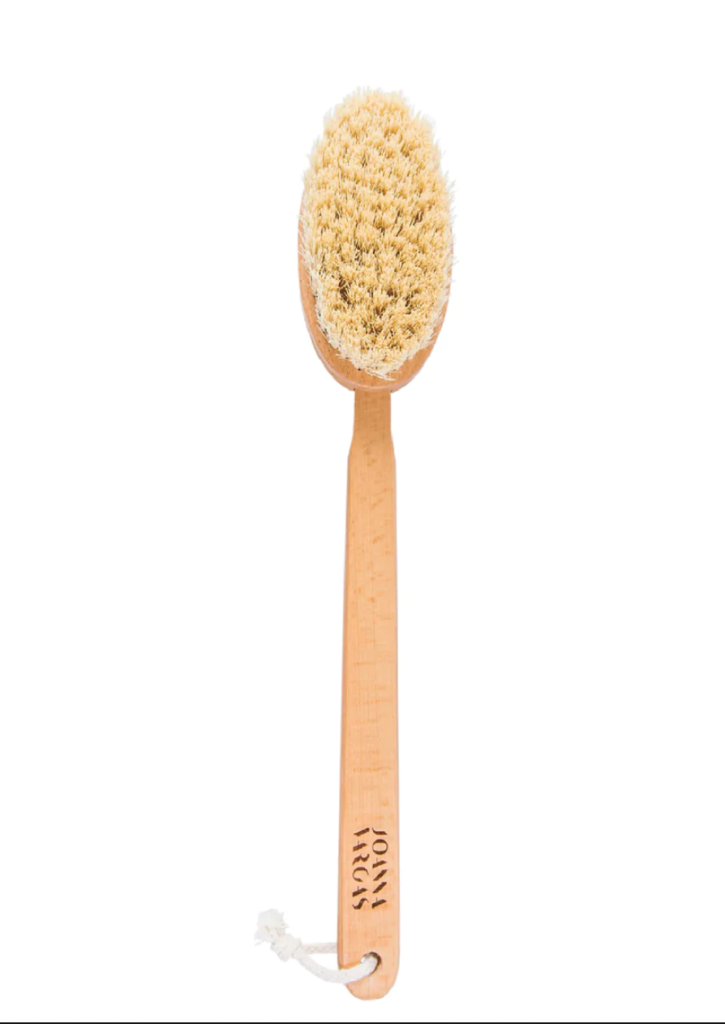 JOANNA VARGAS' RITUAL BRUSH can complement your exfoliation routine, improving skin texture and tone. joannavargas.com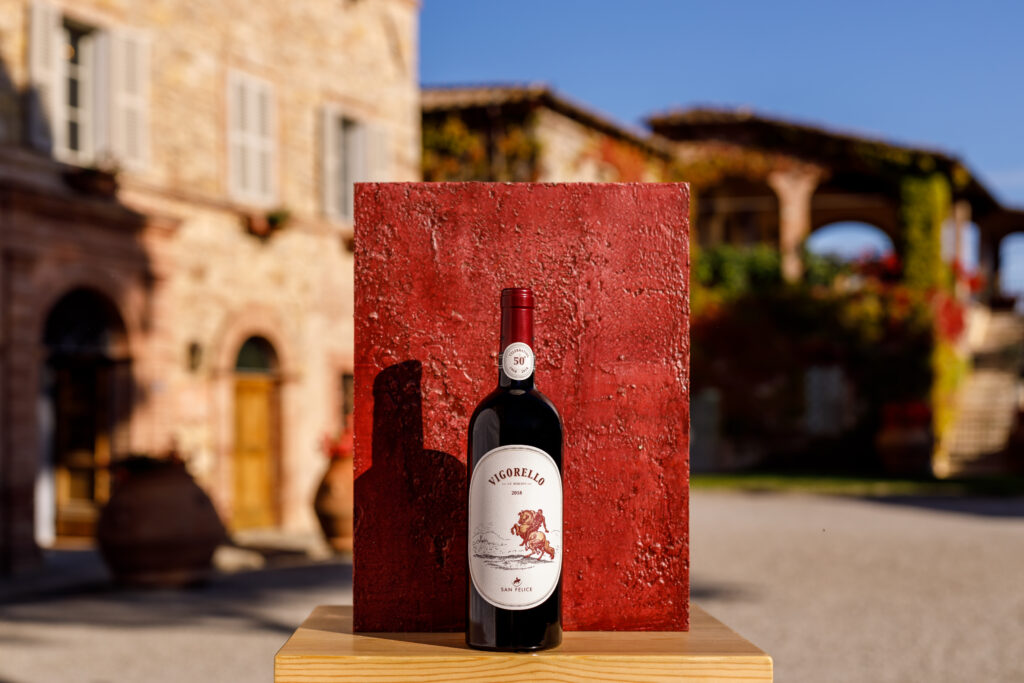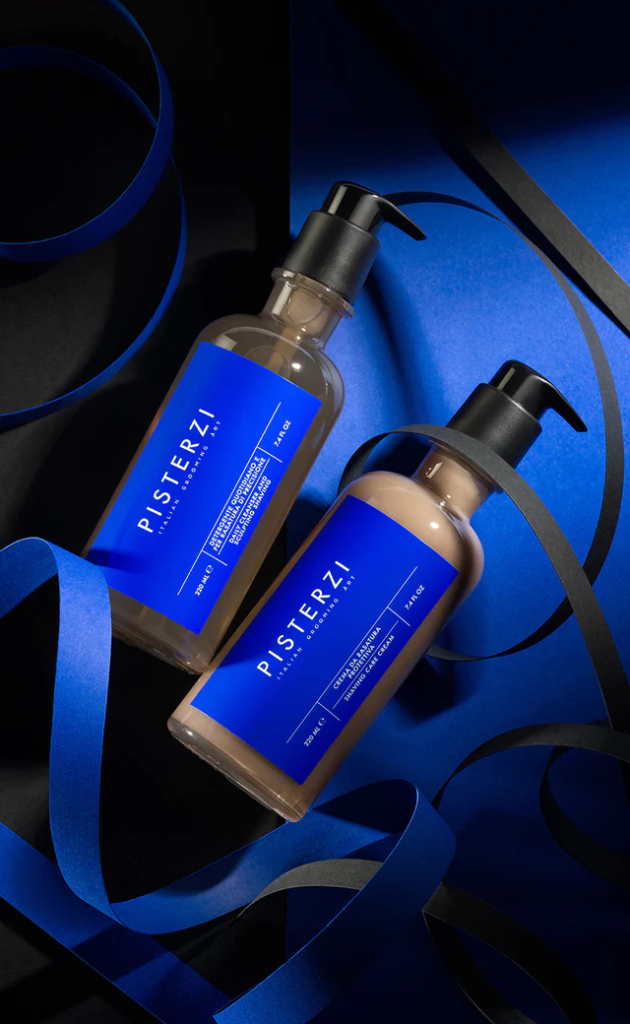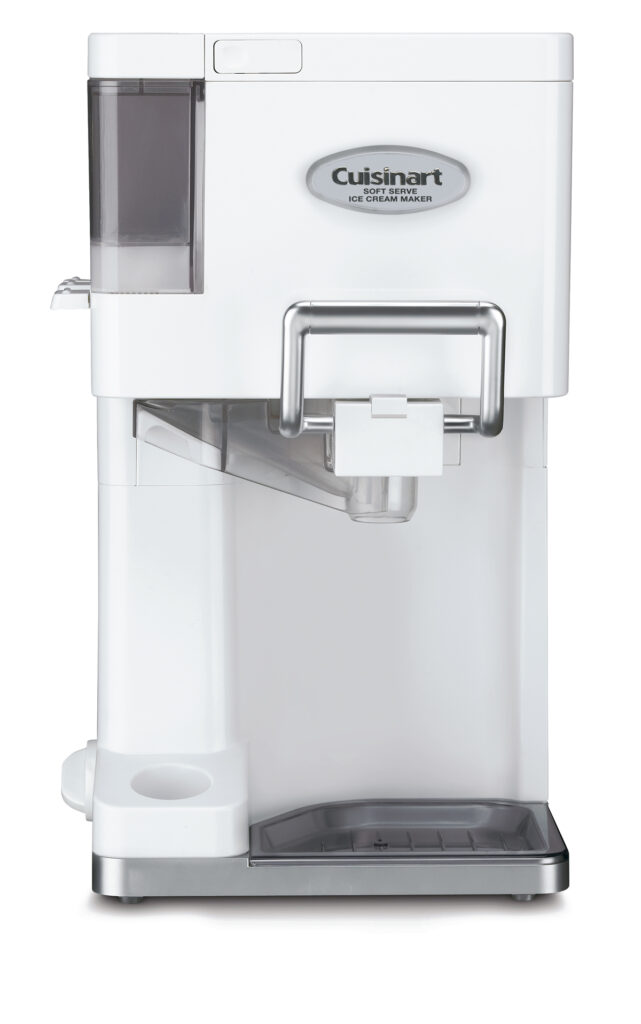 CUISINART MIX IT IN SOFT SERVE ICE CREAM MAKER Make soft serve ice cream at home! Super simple to use: pour in the ingredients and turn the dial to mix it together. Comes with topping dispensers to easily add your favorite ice cream toppings. Cuisinart.com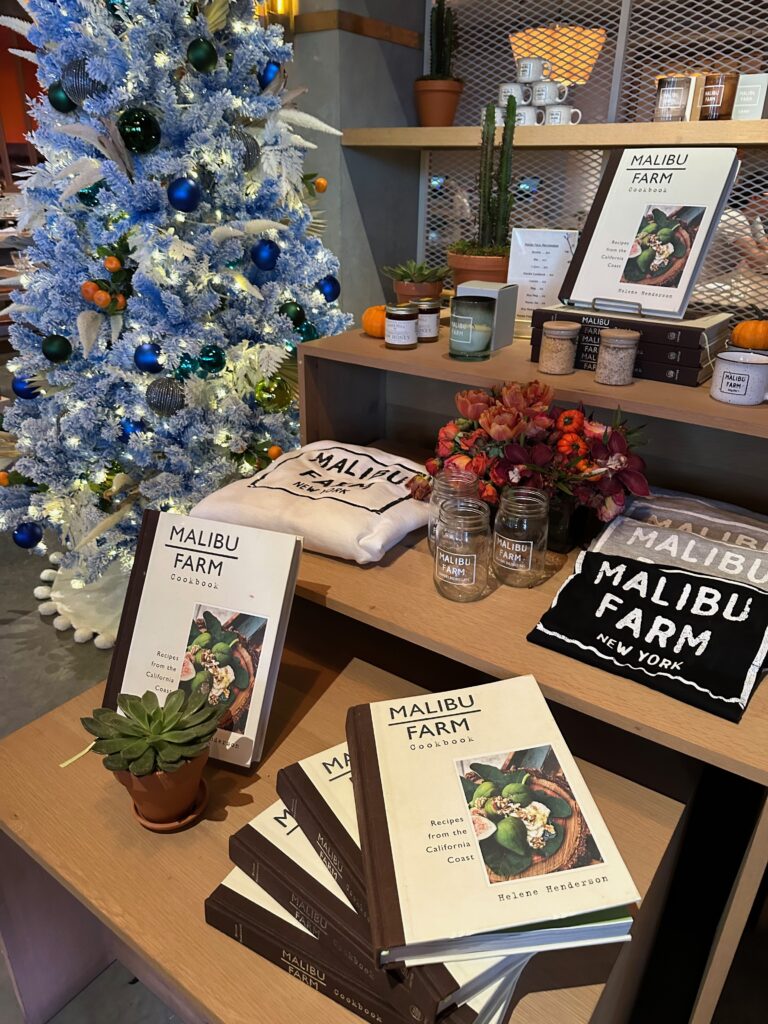 Fans of MALIBU FARM NEW YORK can treat a loved one to a gift card to enjoy a special dining experience this holiday season. Malibu Farm New York, which brings a little taste of California to NYC, also offers a large selection of merchandise, from a warm hoodie, to the Malibu Farm Cookbook written by owner Helene Henderson, mugs and more, that will make the perfect stocking stuffer. malibufarm.nyc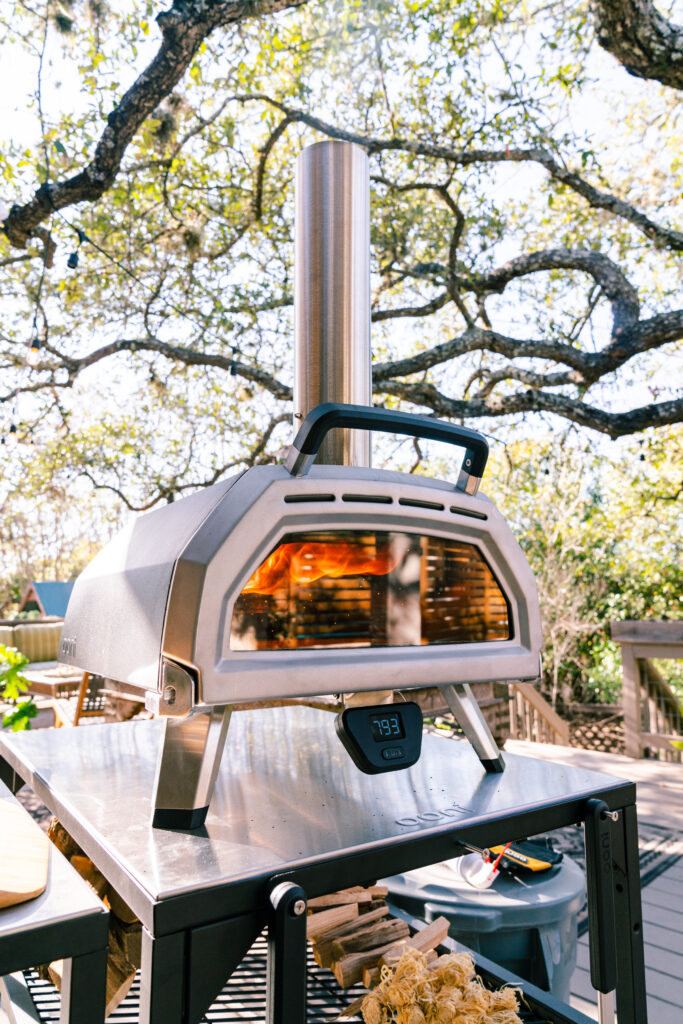 OONI PIZZA OVEN These outdoor portable pizza ovens will find the neighborhood coming to your home for the taste of brick oven pizza! Choose from 12 or 16 sizes, multi fuel, wood, or gas ovens. Fast two, have your pizza ready to go in 60 seconds! ooni.com


MODPOOLS is the maker of custom, transportable backyard pools that are created using upcycled shipping containers. Modpools offer the ultimate in flexibility and convenience. They can be sized and configured to fit in almost any backyard (even really small ones) and customized to the buyer's purposes with added features. Once built to specifications, they are easily transported and installed, and can be moved later if the owner moves. A far cry from traditional in-ground pools that can take up to two years to complete, these modular versions have a turnaround time of just eight to 18 weeks. modpools.com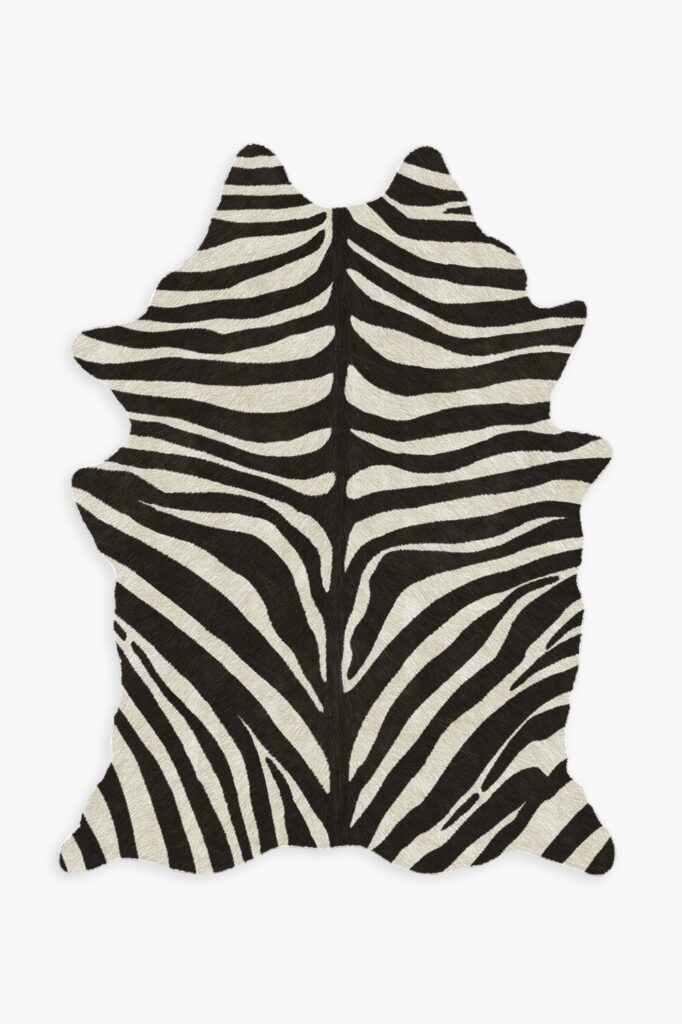 RUGGABLE'S BLACK & WHITE ZEBRA FAUX HIDE RUG Make a statement with this striking design. Made from a cushioned, medium-pile polyester and polyurethane material, Ruggable's Imperial Zebra Black and White Faux Hide Rug will add a hint of glamour to your home. Durable, shed-resistant, and machine- washable. Rug colors may vary slightly according to your device and the lighting in your space. ruggable.com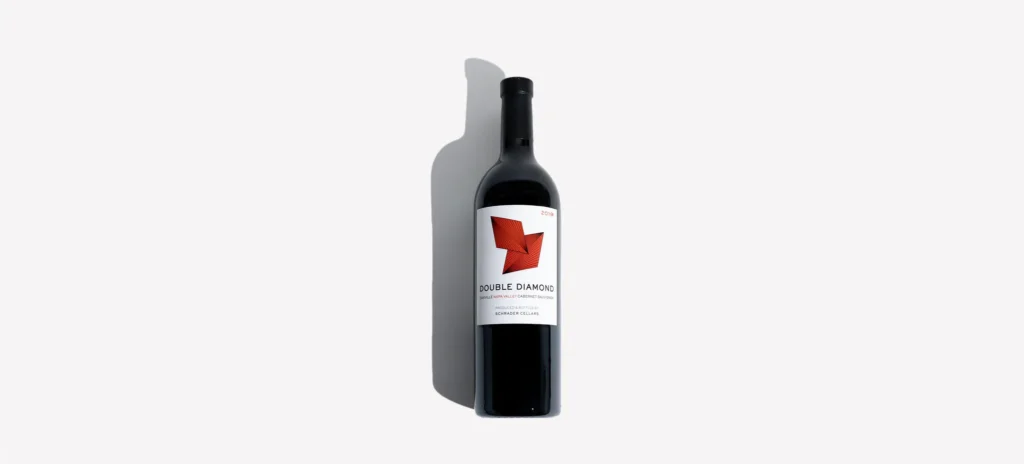 DOUBLE DIAMOND was created by Fred Schrader in 2002, as part of his continuing quest to make the best Cabernet Sauvignon the Napa Valley can offer. The Double Diamond Cabernet Sauvignon 2019 vintage offers intricately woven layers of decadent flavor. Aged for 17 months in French oak barrels.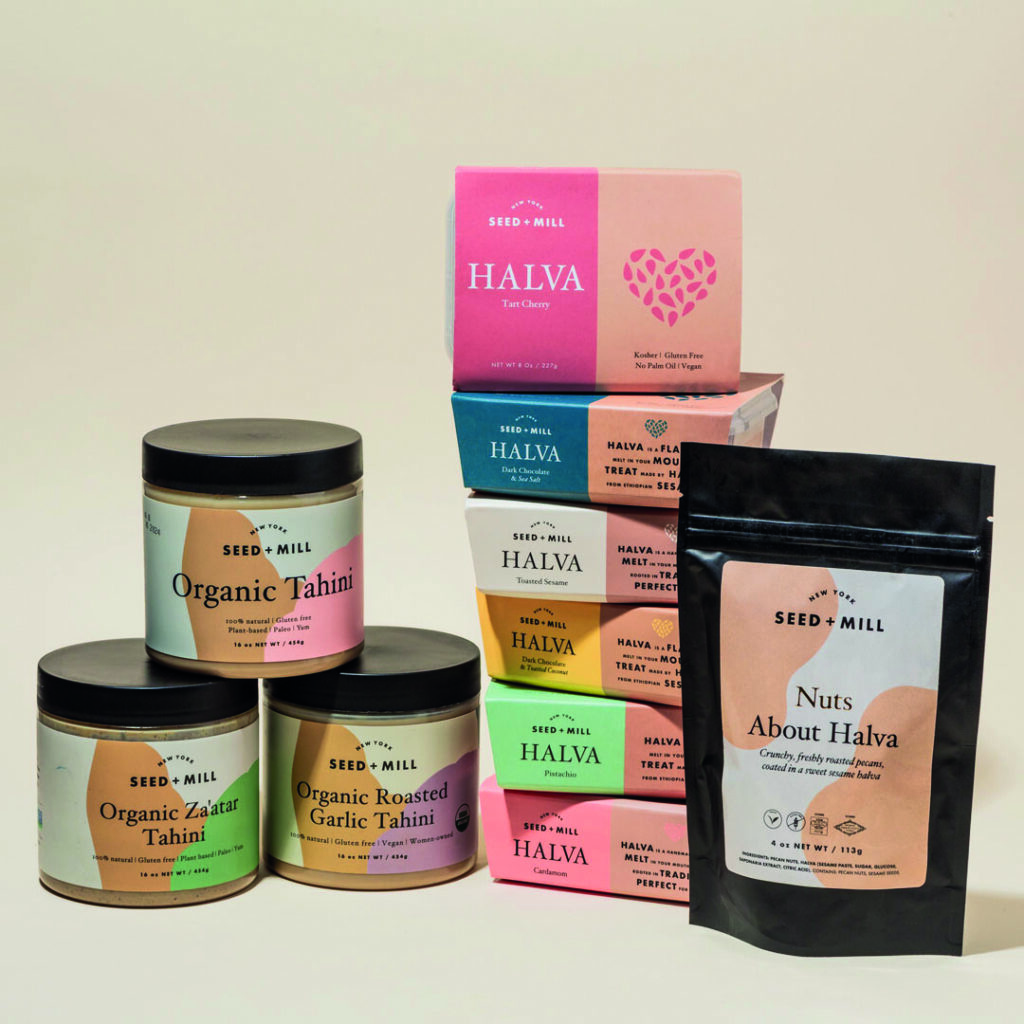 SEED & MILL ULTIMATE FIT SET includes 1 of each of its certified kosher products: 8oz boxes of all 5 of its best selling halva flavors, 16oz jars of each of three tahini flavors, and a bag of Halva Coated Pecans. seedandmill.com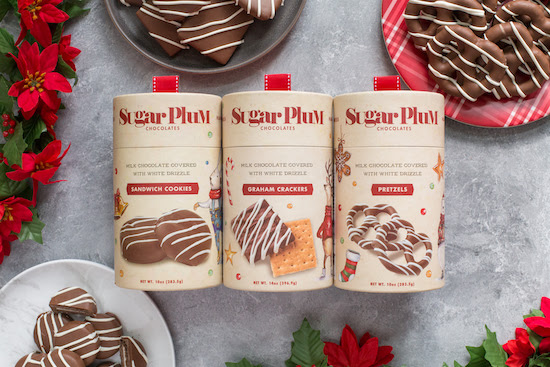 SUGAR PLUM CHOCOLATES introduces their new holiday treat tubes. Featuring festive holiday packaging, each tube contains either sandwich cookies, graham crackers, or only the freshest and finest in Pennsylvania-made pretzels — each treat is covered in delectable milk chocolate with a wonderful white chocolate.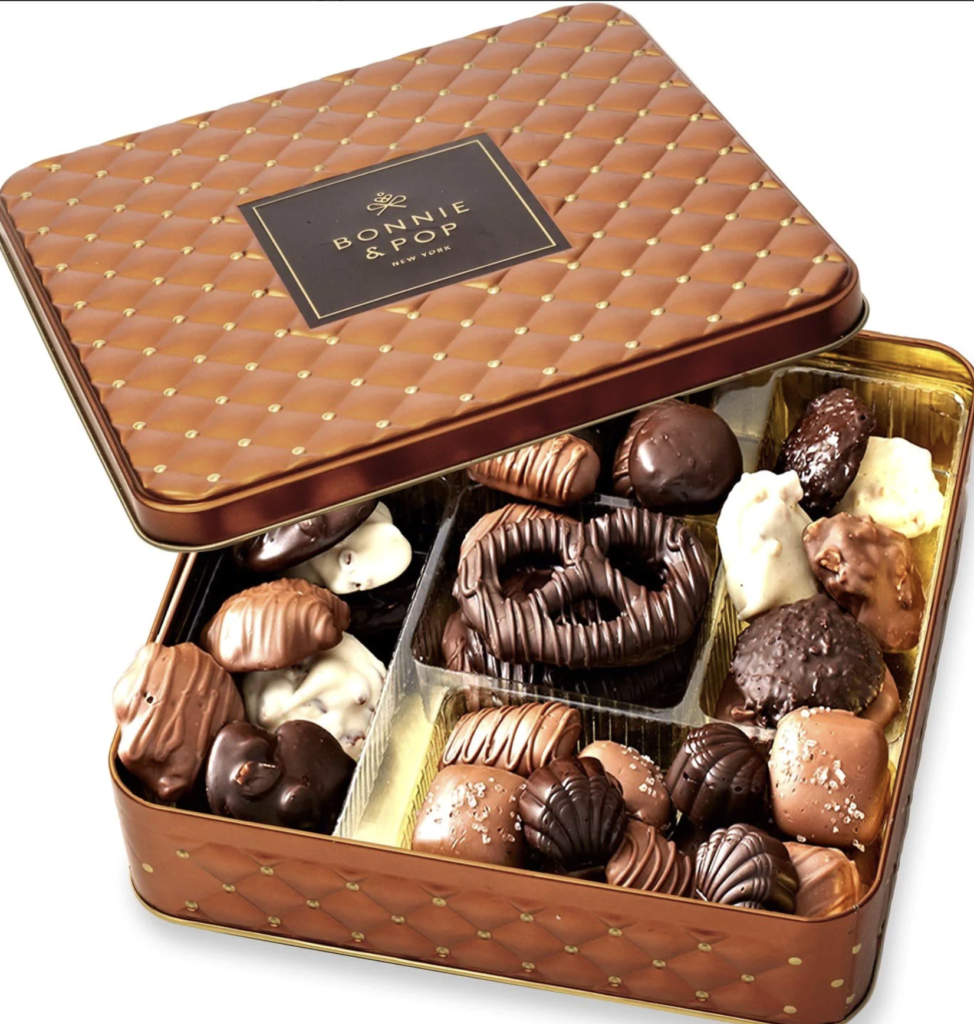 SWEET & SALTY SHOWSTOPPER GIFT BOX by Bonnie & Pop contains all the creamy goodness of their beloved Belgian white, milk, and dark chocolates with the perfect balance of salty flavors for a winning combination you just can't resist. Try it for yourself or treat the sweet-and-salty lover in your life (or both).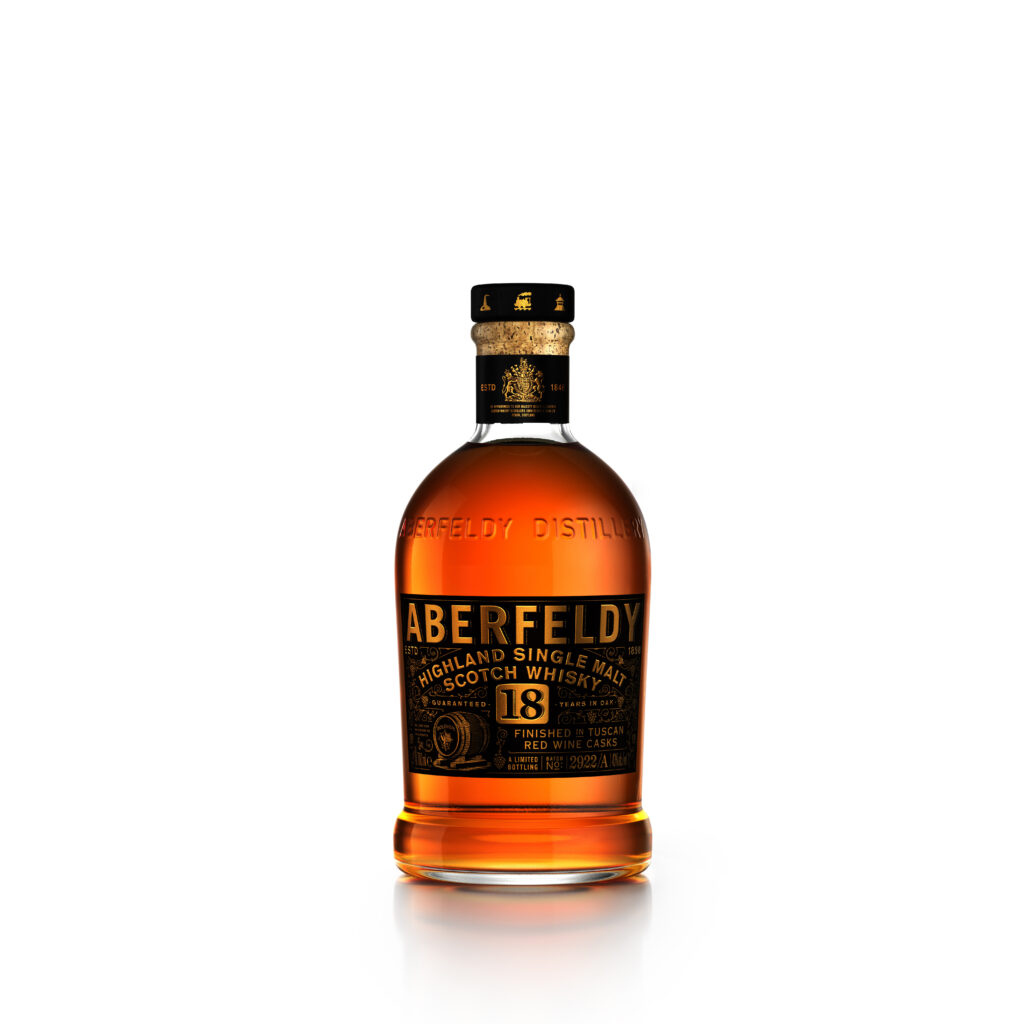 ABERFELDY 18 Year Old Limited Edition finished in Tuscan Red Wine Cask The fourth cask finish in this award-winning series, ABERFELDY 18 Year Old Limited Edition is infused with heavy notes of cherry frangipane and vanilla spice with flavors of sliced green peppers and limes and finishing with soft oak. Available Oct. 2022. reservebar.com
JONATHAN ADLER ROCKET BOURBON/GIN DECANTERS Send spirits into orbit with their retro-rad black and 16-karat gold luster porcelain decanters. Embellished with bold suggestions of what to stash in each. Equipped with hardworking gaskets for optimal spirit storage. jonathanadler.com
CLASSIC HARBOR LINE'S Cocoa and Carols Holiday Cruise is a great way to get into the holiday spirit with coworkers or loved ones. The 1.5 hour cruise sets sail evenings from Chelsea Piers, and will include live musical performances, complimentary house-made cocoa and cookies, and a selection of beer, wine, and soda will also be available for purchase, plus spectacular views of New York City. sail-nyc.com

RUFFINO RISERVA DUCALE ORO is made from grapes harvested only by hand, mostly from Ruffino's Gretole estate in the Chianti Classico appellation. The wine expresses a deep bouquet of violet, cherry, and plum, with aromas of chocolate and spice.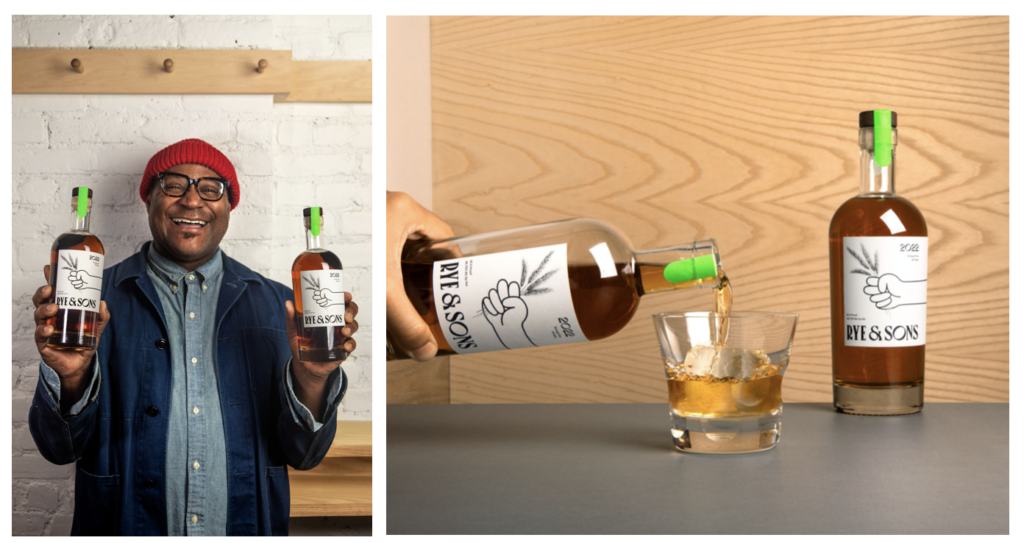 RYE & SONS – the sophisticated and approachable rye whiskey from acclaimed sommelier + winemaker André Hueston Mack. At under $30, Rye & Sons is the perfect gift (or stocking stuff) for long-established whiskey drinkers, and wine drinkers alike. The winemaker's approach to whiskey, Rye & Sons pays homage to the long heritage of American whiskey, while remaining true to André's playful, characteristic ethos. The first vintage of André's Kentucky straight rye is meant to be enjoyed without pretense in any situation – poured straight or used in cocktails – with bright notes of anise, cinnamon, roasted nectarine and salted caramel, and aromatic hints of orange zest, eucalyptus and clove. Rye & Sons is available for $28.99 (750 ML), ships nationwide from RyeAndSons.com and can be found in local retailers.
TECH / GEAR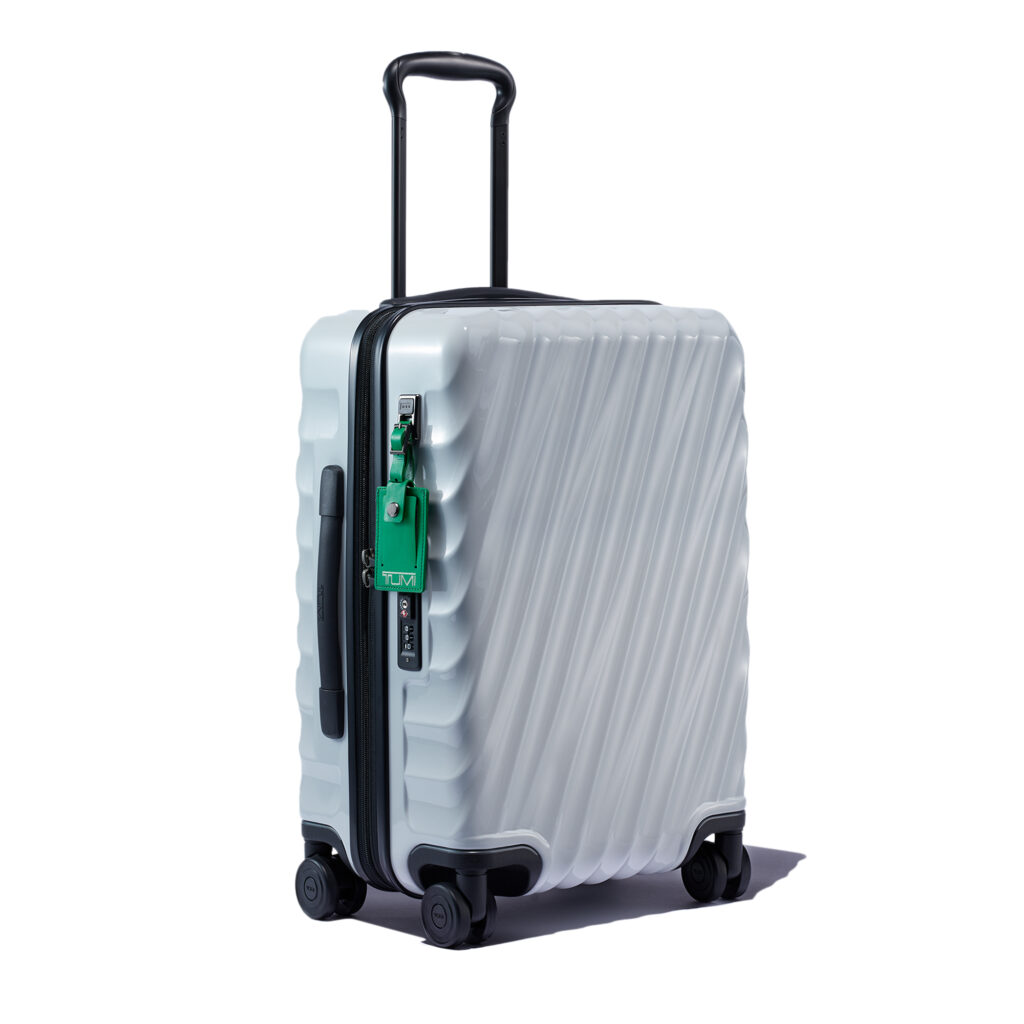 TUMI 19 DEGREE 4 Wheel Carry On Suitcase As part of their 150th anniversary, Bloomingdale's has partnered with more than 300 brands to create an exclusive collection of items to commemorate the occasion. Travel in style with Tumi's carry on. bloomingdales.com
MUJJO introduces its best ever leather cases and leather wallet cases, designed for the iPhone 14. In addition to offering protection from everyday knocks and bumps, these cases include new machined metal buttons to optimise responsiveness. mujjo.com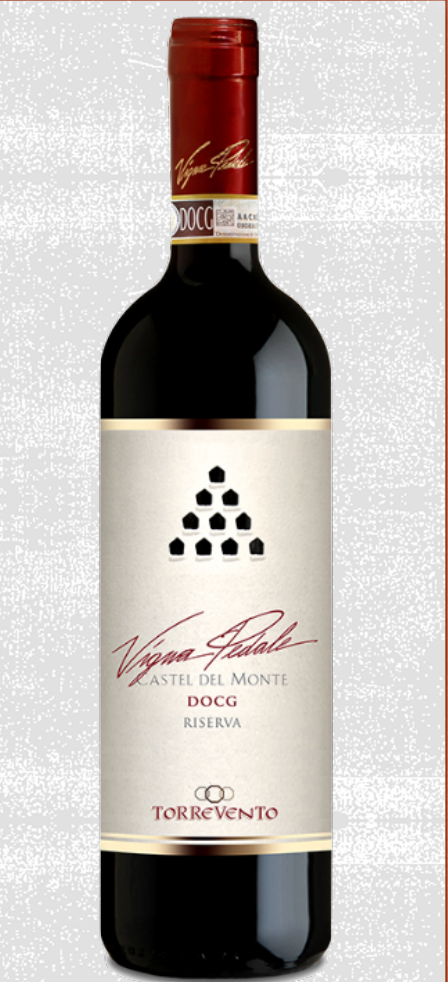 TORREVENTO's VIGNA PEDALE CASTEL DEL MONTE RISERVA DOCG -This full bodied, fragrant red from Puglia, Italy, offers hints of spice, raspberry, roasted chestnuts, and dried herbs. Ideal with red meats, roasts, aged cheeses and cold cuts. torrevento.it/en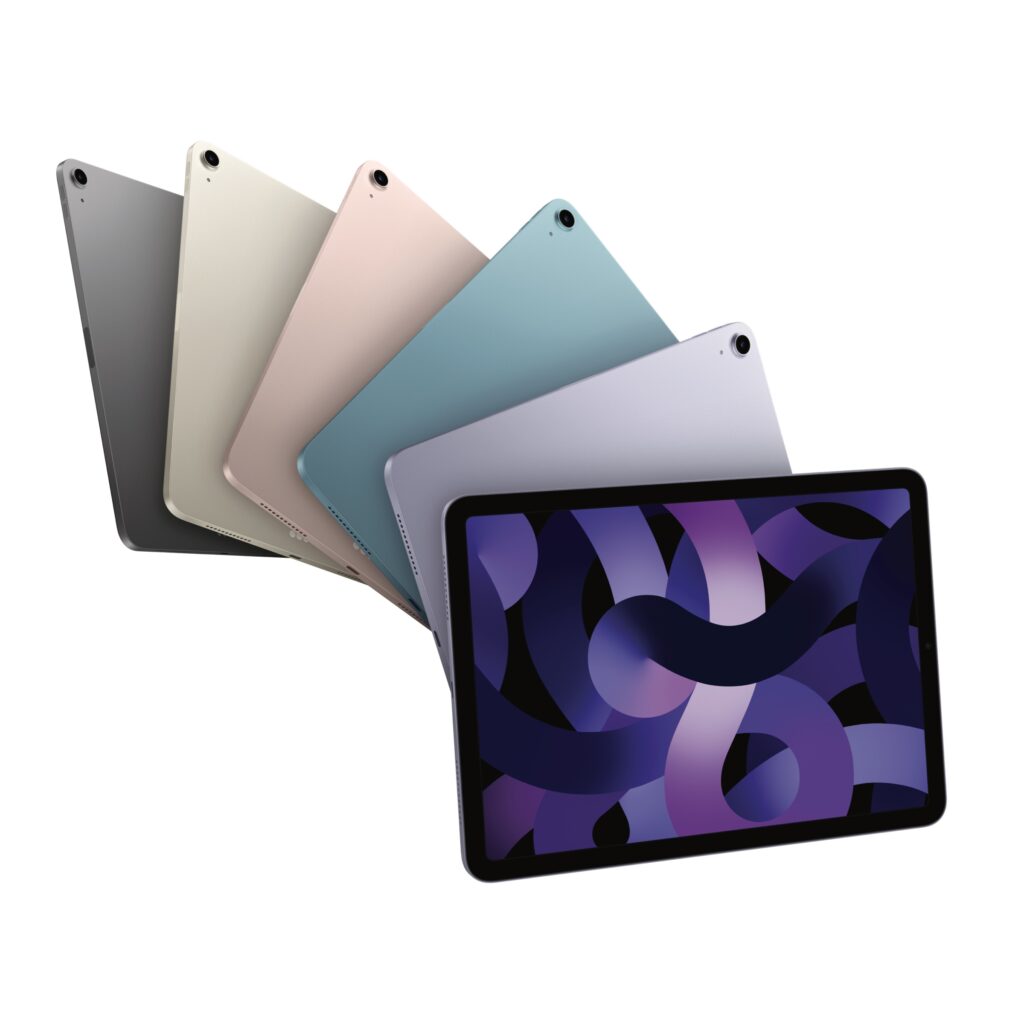 APPLE IPAD AIR The new iPad Air with M1 chip and 5G has a 10.9 inch liquid retina display and comes in five colors. Compatible with the Magic Keyboard and Apple Pencil, the iPad Air is a great to-go work machine. apple.com
SUPER73 S2 The Super73 S2 is an electric bicycle with 40+ miles of range at 20 mph of full electric throttle. Coming in five different colors, the Super73 S2 Moto-Style tires, front suspension, a removable battery and an integrated LED light. super73.com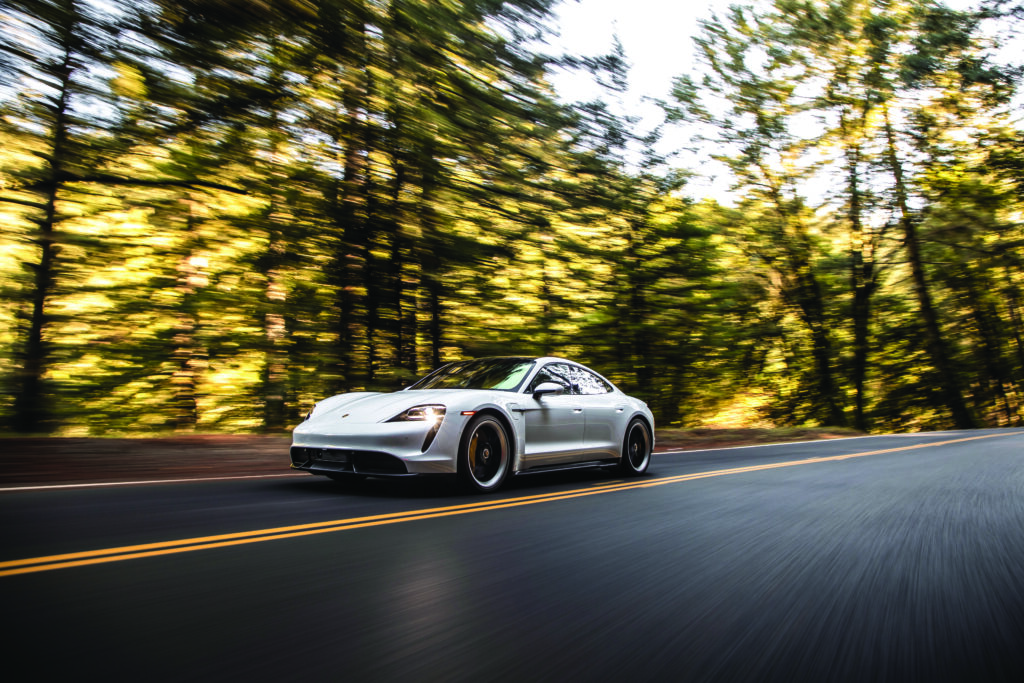 PORSCHE TAYCAN TURBO S Porsche's first foray into the world of consumer electric mobility, the Porsche Taycan Turbo S boasts 750 horsepower and a range of up to 278 miles. Going from 0-60 in as little as 2.6 seconds, the Porsche Taycan Turbo S comes in a sedan and wagon. Porsche.com
Find more DOWNTOWN Gift Guides here.