DOWNTOWN'S Lifestyle Editor Erica Capobianco and Chef David Duszak recently joined Chef Riad Nasr and Chef Lee Hanson (of the renowned Frenchette) at 21 West End for a curated 'Dinner a la Française' embracing the best of Scottish distilling, French food, and traditions. The dinner was hosted by Resident.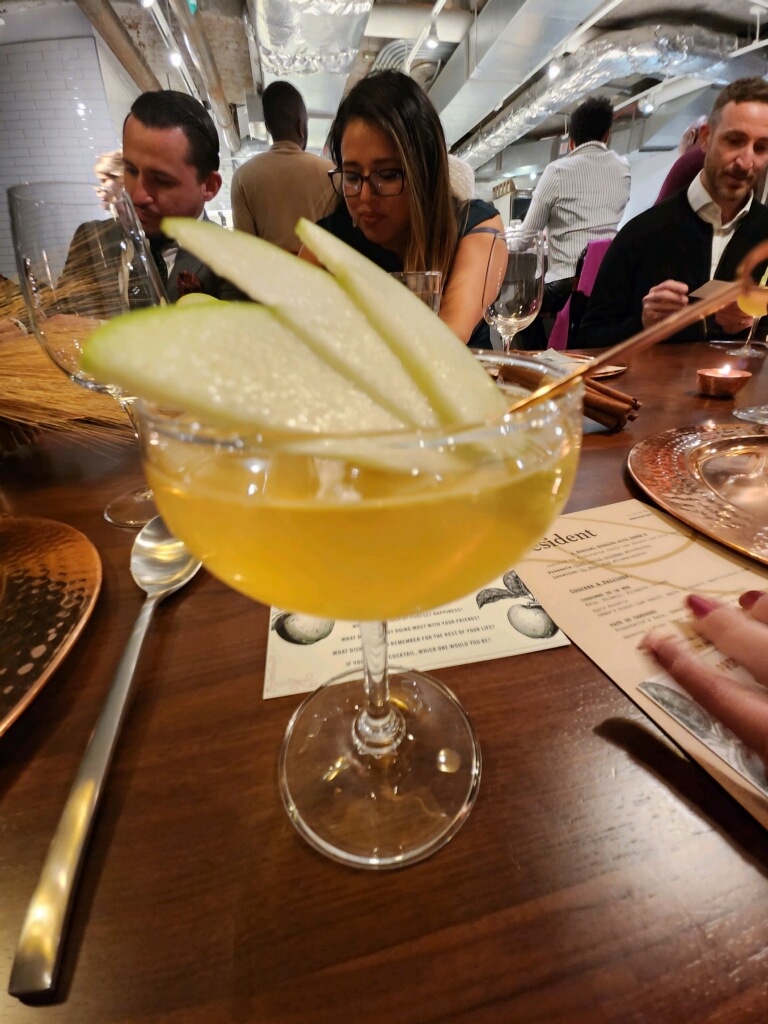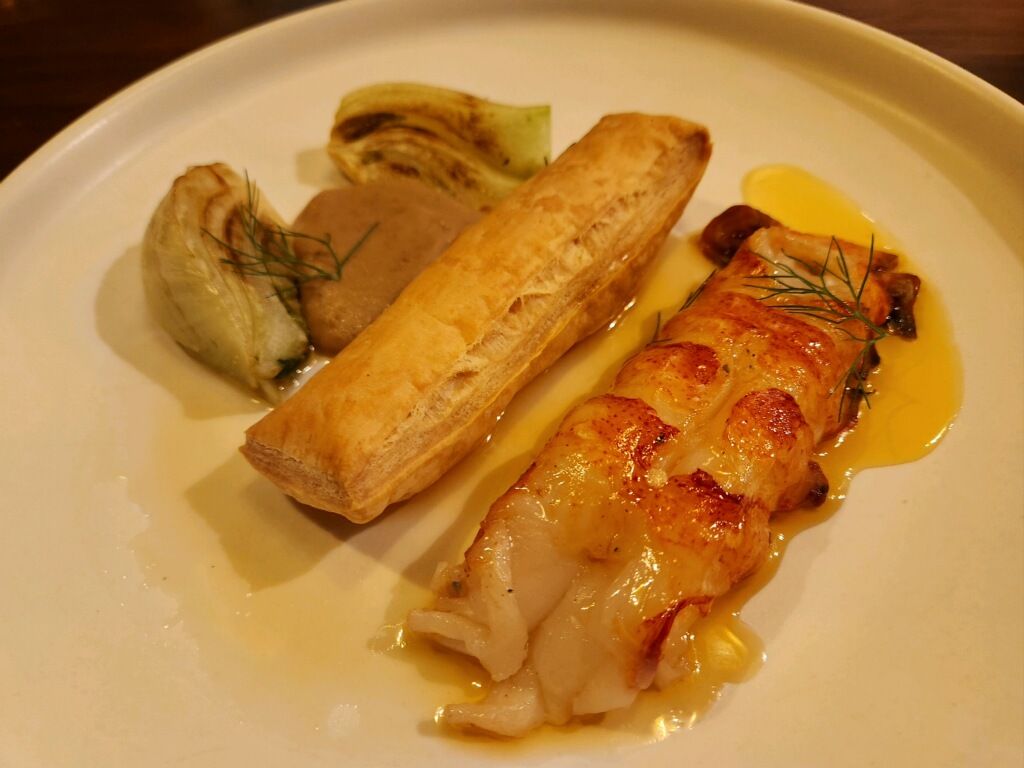 Photos: Erica Capobianco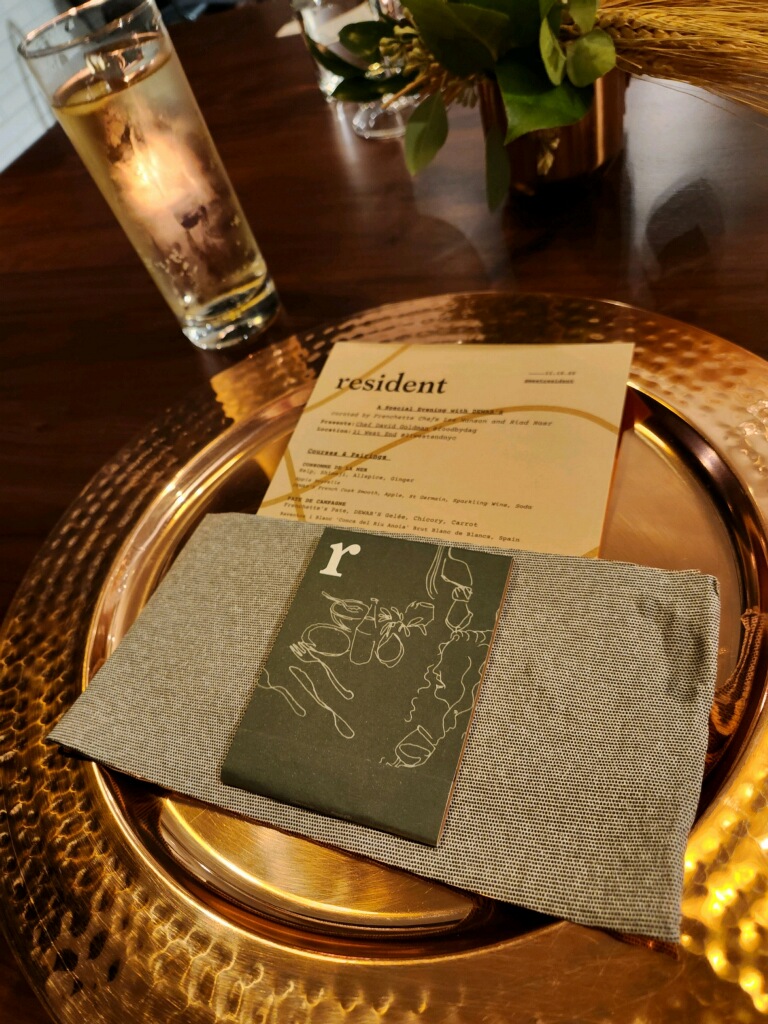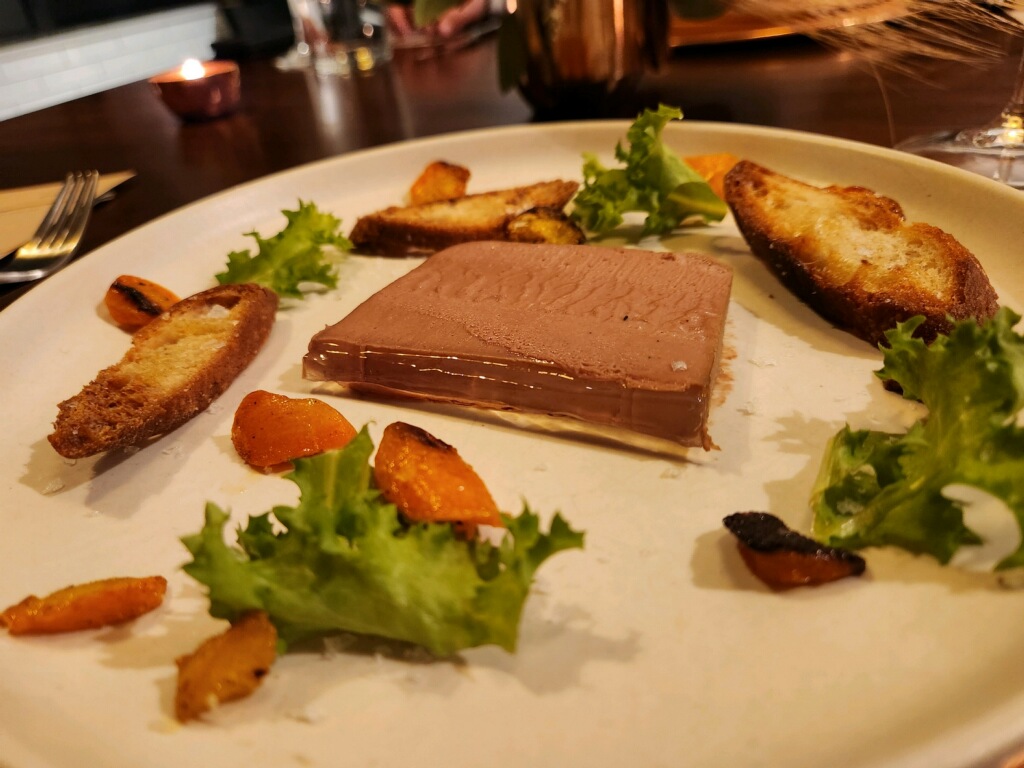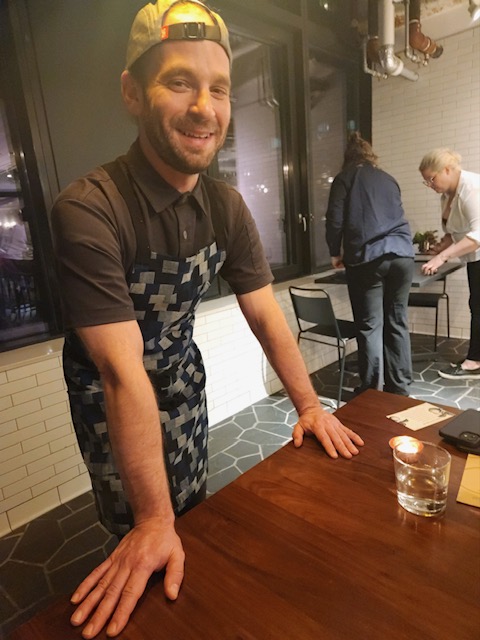 Special thanks to Chef David Goldman for preparing an amazing dining experience!
Nasr and Hanson worked with Resident Chef David Goldman, who created a spectacular five course dinner with a modern twist on French classics, complemented by Dewar's Scotch Whisky cocktails and wine pairings. A personal favorite from the evening was the whisky-kissed salad.
The evening's objective was straightforward: inspire guests to slow down and enjoy meals as forms of conviviality and community. We asked Nasr and Hanson a few questions, in preparation for the evening.
How did you come up with the menu? "With the DEWAR's French Cask Smooth being inspired by apple picking in the great Normandy orchards and utilizing the cask from the making of the traditional French apple brandy, Calvados, we thought it would be perfect for a holiday meal that allows you to come together and savor the moments that matter. Also, the liquid's flavor tones of apple, cinnamon, and a hint of creme anglaise make it a truly autumnal experience." 
"We wanted to create a menu that honored the traditions of French cooking but with a modern twist. The signature dish for the evening, the Homard En Croûte (Lobster Pot Pie) featuring a DEWAR's French Cask Smooth Newburg, did just that. With a flaky puff pastry atop a rich, decadent, almost lobster bisque, this dish is great for sharing and the perfect show-stopping dish for any table."
How did you choose the location? "We wanted to pick a place that would allow us to seat everyone together in a more intimate setting than just a typical restaurant. Working with Resident allowed us to accomplish this goal. One of Resident's main pillars is to foster a connection between the faces behind the food and those enjoying it. DEWAR's, Resident, and ourselves strive to create warm and cherished spaces where people can enjoy themselves and connect, so it was a no-brainer. 
Unique aspects to whisky pairings vs. wine pairings? "When looking at pairings for a meal, you want to ensure that the drink doesn't overpower what is happening with the food. You want it to work in harmony and bring everything together. We used this mindset to create our signature cocktail for the evening. We wanted something light and refreshing since many meals can feel rich or heavy during the winter/holiday season. The Le Flâneur cocktail features the DEWAR's French Cask Smooth with a dash of chartreuse and garnished with a lemon cheek and mint sprig. This combination is an ode to a classic French cocktail that we have adapted as the perfect pairing drink for any large gathering of friends and loved ones.
With divine decor, Dewar's cocktails and French fare, mission accomplished.
For more information on Dewar's Blended Scotch Whisky products, visit dewars.com.