DOWNTOWN Magazine's Lifestyle Editor Erica Capobianco, Chef David Duszak, and DOWNTOWN's board members were invited to experience the taste of newly released FUJI's 30 Year Single Grain Whisky, and meet Master Blender Jota Tanaka, who was inducted into the World Whisky Awards Hall of Fame in 2022. A rare whisky created at the Mt. Fuji Distillery located just 7.5 miles off the base of the iconic landmark in Japan, only 100 bottles of this elegant whisky are available. The tasting took place at The East Pole.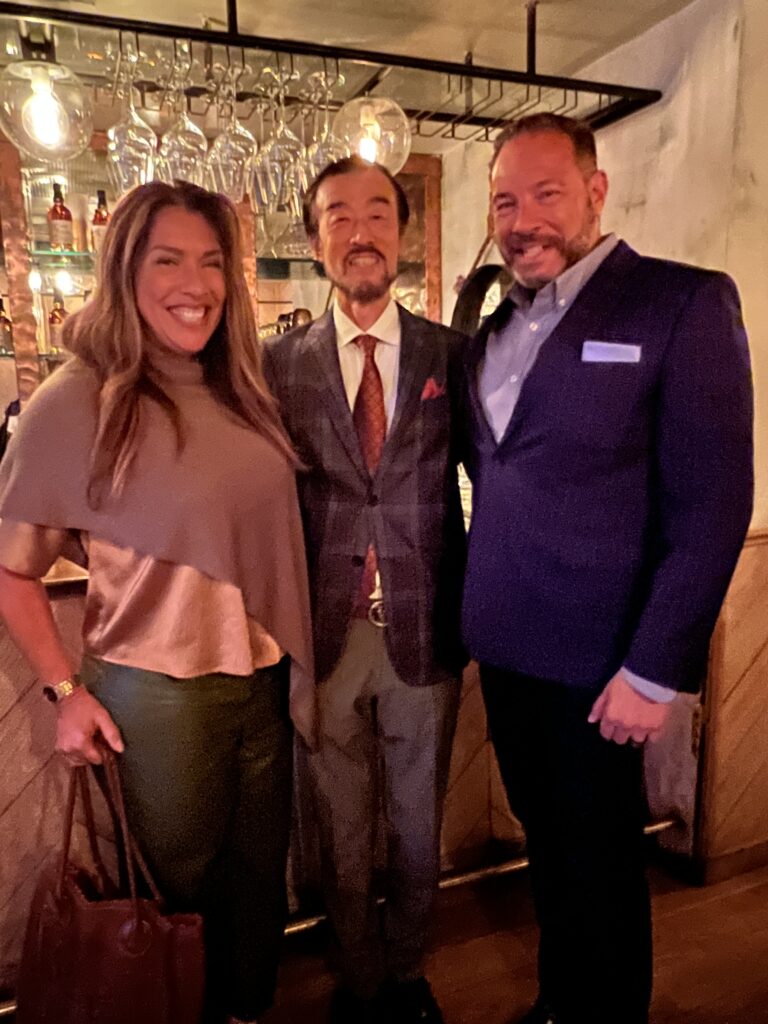 Tanaka has 30 years of experience in the industry both in Japan and the U.S. He is only the second Master Blender in Mt. Fuji Distillery's 48-year history.
Mt. Fuji is the only distillery to use Mt. Fuji snowmelt water, which takes a 50-year journey from the peak of the mountain to their distillery, filtered and polished by Mother Nature. The natural environment around Mt. Fuji is blessed with lush forests, crystal-clear water, and pure air. FUJI whiskies are delicately fruity and mellow and have been nurtured over time in this environment, with its unique climate and terroir.
"It is a rare opportunity to meet a Master Blender for any spirit, let alone one who travels all the way from Japan to help introduce their product to the American market. Jota Tanaka is the perfect brand ambassador; passionate about his craft, deeply knowledgeable, and humorously ever-curious about all things whiskey," says Elizabeth Velez, President of The Velez Organization and one of DOWNTOWN's Board Members. "Fuji Whisky makes its debut in the United States with the power and presence of its namesake mountain. In an increasingly crowded and demanding field of whiskeys, Fuji stands out. Smooth, flavorful and with a seemingly ever-changing aroma, it elevates the whiskey game. An added treat: sipping Fuji Whisky in specially designed Fuji stemmed goblets which uniquely captures the essence and experience of the spirit. When asked for his inspiration behind Fuji Whisky, Master Blender Tanaka said it best, "We create something beautiful." We agree!"
For more information on Fuji Whisky, visit fujiwhisky.com
Check out more DOWNTOWN news here.