Highwater Rooftop, the luxury lounge and bar located on the 25th floor of Hotel Indigo's Wall Street location, celebrated their grand opening with a private event for media and influencers.
Notable guests in attendance included Joelle Garguilo (Emmy winning reporter and TV host), Maria Soccor (actor), Cassandra Nuñez (singer/songwriter), Jibrial Muhammad also known as 19Keys (activist), Martha Luna (celebrity stylist), Urszula Makowska (influencer), Aaron Paul (musician), and Esmeralda Baez (entrepreneur and author).
Upon entry into this sky-high experience, guests were greeted by mermaid goddesses provided by Jehan Kamal and Mermaid Entertainers. As part of the private opening, guests toured the bi-level rooftops indoor and outdoor spaces enjoying cocktails and light bites while taking in the 360 breathtaking views from each of the four terraces. Drinks were provided by Grey Goose Vodka, Mezcal Ilegal, Código 1530, Bread and Butter Wines, Veuve Clicquot, and Dogal Venezia.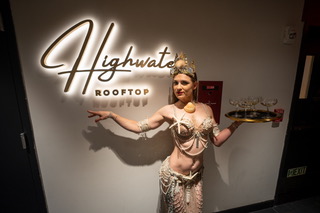 Some of the curated cocktails guests enjoyed and will be available in the luxury rooftop's cocktail menu include the Palomita – infusing Codigo 1530 Rosa, mint, grapefruit, hibiscus, and lime. Another popular drink for bubbly lovers was the Venetian Sunset – a mix of Aperol, bread and butter Prosecco, soda, cranberry, and rosemary. As for the tasty offerings, Chef Ramon dished up truffle mac and cheese balls, chicken tandoori skewers, and beef sliders. Celebrity Chef John DeLucie shared, "Chef Ramon's ability to effortlessly create an approachable menu with an elevated and refined flavor profile has always impressed me. When you take a bite of his burger, it's familiar yet has his signature subtle twist that makes it a unique experience."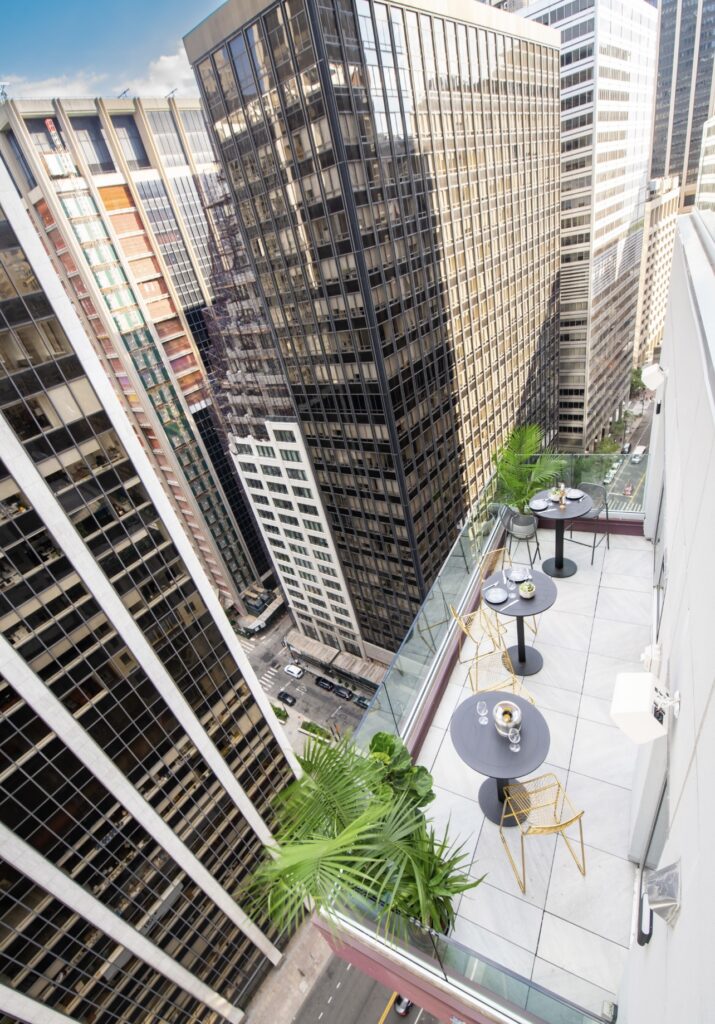 As a new destination in the financial district, Director of Hospitality for Highwater Rooftop and Buttonwood Café, Maggie Zwolak shared, "Highwater Rooftop celebrates the history of Wall Street. Being in the exact location where the New York Stock Exchange was founded, visitors can stop by to enjoy curated cocktails, light bites, and breathtaking 360 views of New York City. The space is also a great fit to accommodate private events in each of our 4 terraces, or welcomes a relaxing afternoon for friends, families, and colleagues."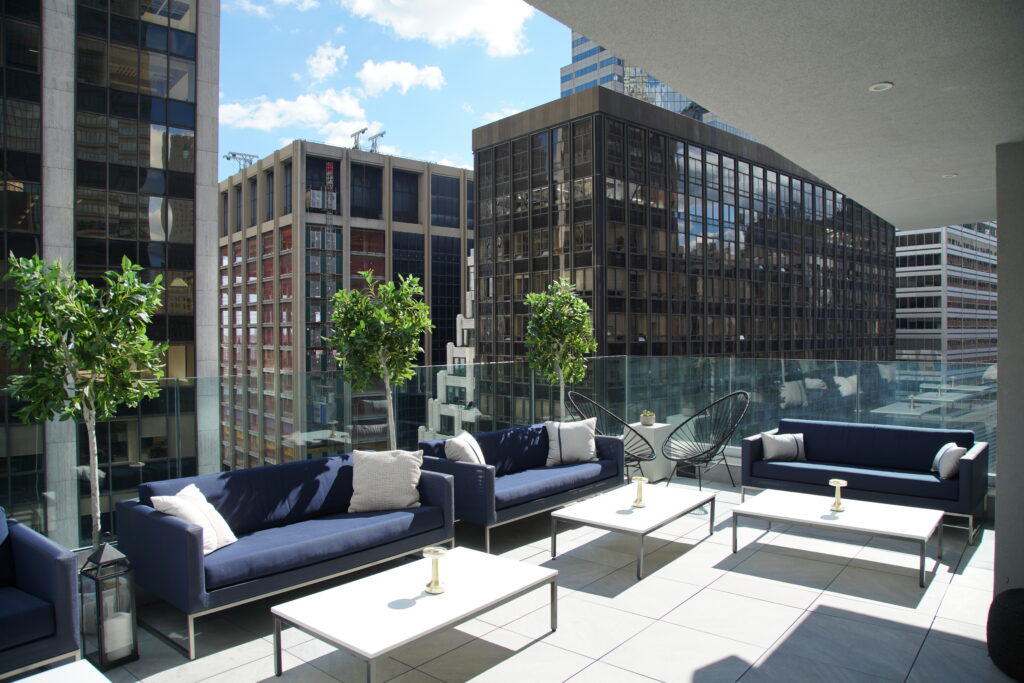 Just steps away from famed downtown destinations, including The Seaport, the Fraunces Tavern Museum, One World Observatory, Battery Park, and the New York Stock Exchange, Highwater Rooftop proves to be the perfect starting point for your next city adventure.  For more information, visit highwaterrooftop.com