Edson Hill, the family-run resort in Stowe, Vermont, offers a luxurious retreat in a natural setting.
AFTER A HECTIC WORK SCHEDULE putting the finishing touches on DOWNTOWN's summer issue, I had the opportunity for a brief respite at the distinguished luxury resort Edson Hill in Stowe, Vt. It also happened to mark my first time in Vermont. I couldn't have asked for a more beautiful introduction to summer, or this lush green state, magnified by the charm of Edson Hill.
Considered by many for generations as THE premiere skiing destination in the United States, Stowe, Vt., even in the summer months, is quite picturesque, surrounded by the Green Mountains, Mount Mansfield its highest peak.
It offers a multitude of outdoor recreational activities, from hiking, mountain biking, fishing, and camping, amongst other sports. Edson Hill is only minutes away by car, a romantic getaway, where guests can come to relax year round, take advantage of the great outdoors, and feast on exquisite farm-to-table cuisine.
Set on 38 sprawling acres, Edson Hill dates back to 1940, when it was built as a private residence and a summer escape for a Denver mining heir. Most recently, the property was acquired in 2014 by three Boston based families, whose vision was to keep Edson Hill a full-service boutique inn and restaurant, with luxe interiors designed by Gauthier-Stacy Inc, from Boston, MA. Clearly, their intuition was on point, as they continue to hold the #1 spot on TripAdvisor for inns in Stowe, VT.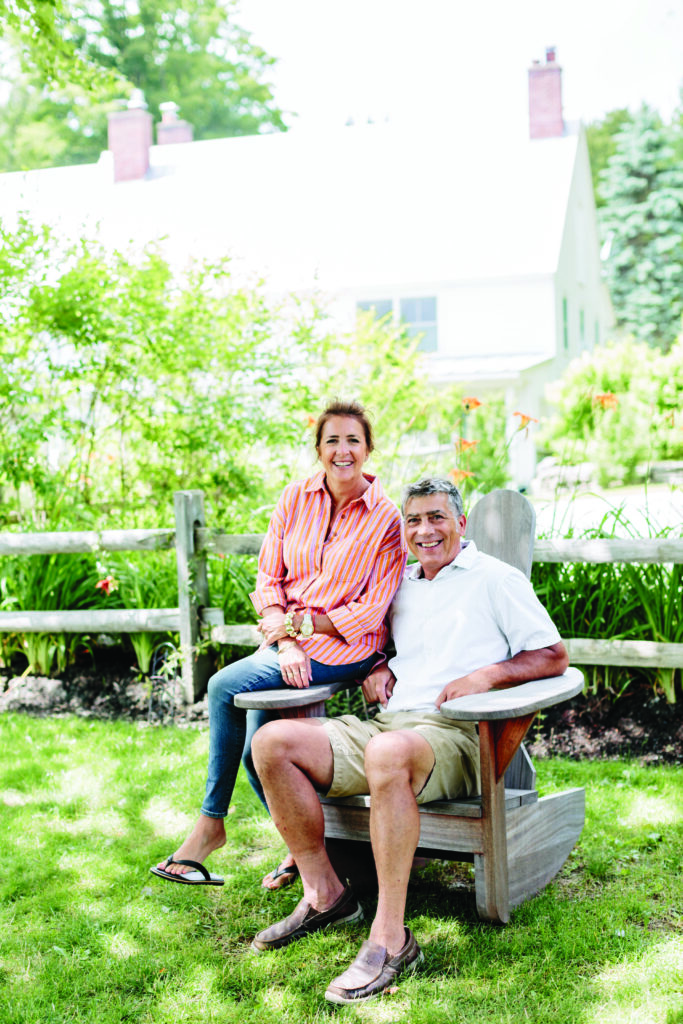 The amiable husband and wife team, Erik and Jesse Stacy, who are also parents to two daughters, make managing the luxury property seem effortless; yet, visitors will quickly realize the volume of effort and care that is put in daily to make sure things run smoothly, from manicuring property grounds, minding the Nordic Center, where several horses they've adopted over time are cared for, to preparing any of the 22 custom-designed rooms, with names such as Carpe Diem (mine), Be Positive, to Today is the Day and other uplifting titles, for arriving guests. Each of the 15 guesthouse rooms features a private, exterior entrance, and either a wood-burning or a gas fireplace. Guests can choose to stay in one of the guesthouse rooms split over four hillside guesthouses, or stay in closer proximity, at the Manor House.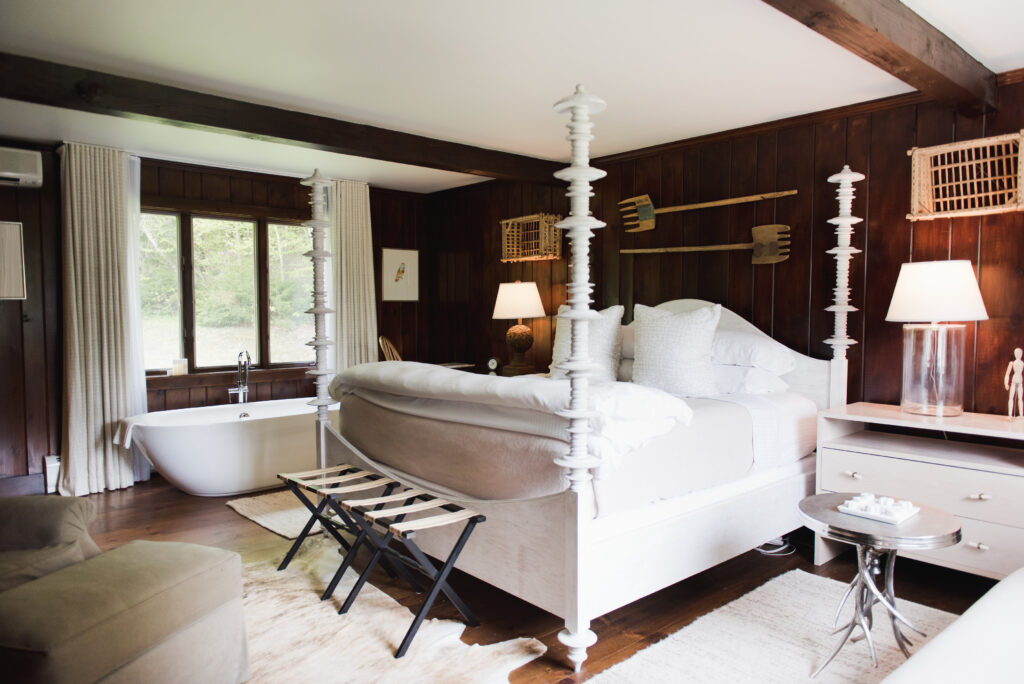 In the winter months, guests (and the public) can rent skis, boots, poles, and snowshoes at the Nordic Center, and take advantage of six miles of groomed cross country ski trails and three miles of snowshoe trails, all on property.
"We thought growing up in a ski town would be very good for our two girls, who were seven and five at the time," said Erik Stacy. "We actually posed the question to them: Do you want to move to Stowe? "YES!" What about seeing your grandmother and relatives, etc. "They can come visit." What about all your friends? "We can make new friends." Jesse and I looked at each other pretty surprised and said, "Guess we're moving!" It has been a fun, yet challenging, and also rewarding seven years."
With stunning views of a sparkling pond and luscious green acreage for days, Edson Hill is also the perfect place for a destination wedding. Allison Casey, their Event Sales Manager & Marketing Manager, helps couples plan everything from A-Z, to create their dream wedding- from choosing a tent, food, flowers, service, photography, putting couples at ease.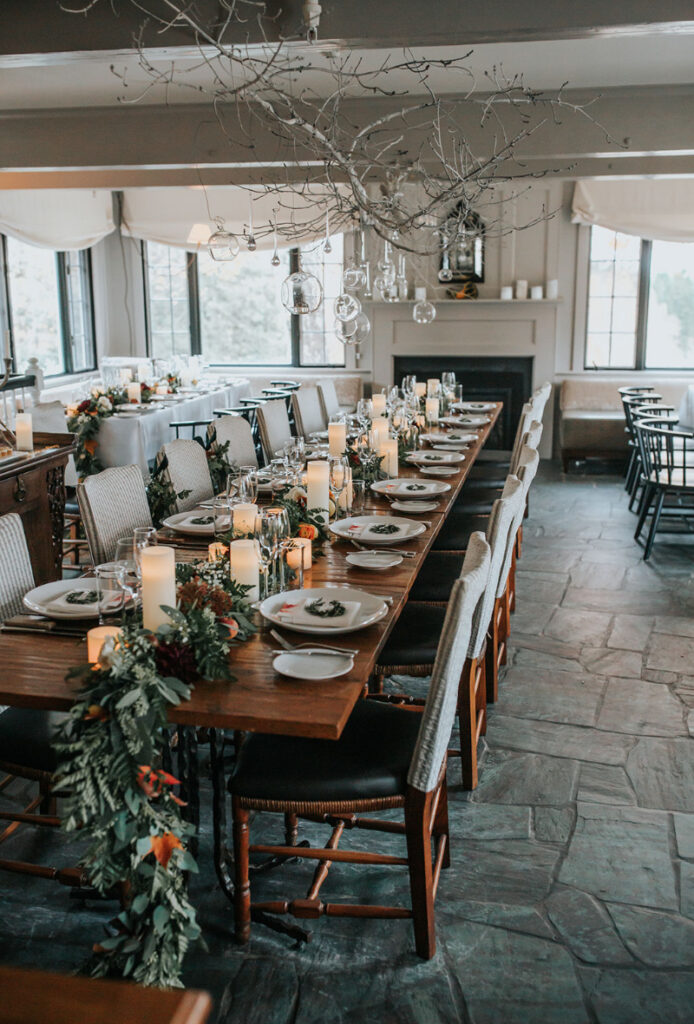 Stowe residents, as well as Edson Hill guests, are lucky to take advantage of The Dining Room at Edson Hill. Under the helm of Executive Chef Jerome Picca, The Dining Room is open to the public for dinner, as well as guests (but only guests are treated to onsite breakfast, included with one's stay.) There are multiple dining options onsite-the Tavern Patio, the Dining Room, as well as the Dining Room Upper Patio. On chilly evenings, throws are offered to guests to keep cozy. During the summer months, guests can enjoy live music performances on the lawn. For nightcaps, make sure to take a seat at the bar for a cocktail or two. The Thyme after Thyme was a bonafide smash, with Bar Hill Gin, St. Germaine, thyme honey, and lime.
I'd venture to say my dining experience at Edson Hill was one of the best I ever had, for the eye as well as the palate. It's a testament to the diligence of their Executive Chef Jerome Picca, and the synergy he has with this team, preparing consistently divine dishes, with the right care and attention to detail, from where to shop daily for farm fresh ingredients, to making sure guests dietary needs are met. Picca, a graduate of the Culinary Institute of America, joined the Edson Hill team in 2021. Prior to moving to Vermont, Picca made his culinary mark in Boston, owning and operating several restaurants.
"We hope for our guests that they will appreciate the high level we put on the experience, while being simple and genuine," says Stacy. "We want them to appreciate the decor which we feel is a nice blend of old, classic ski town Vermont with an elegant twist. We want them to appreciate the carefully prepared food and drinks along with genuine, friendly and respectful hospitality. We want them to enjoy the property's natural beauty, ski trails, swimming pool and pond, get outside and experience the Green Mountain air. We want them to leave with a hankering to come back."
For more information and reservations visit edsonhill.com.
Day Trips
STOWE Get a day pass to ski or snowboard in Stowe, just minutes away from Edson Hill by car. stowe.com
HILL FARMSTEAD BREWERY Established in 2010, Hill Farmstead Brewery, with its picturesque outdoor picnic area, is regarded as the best brewer in Vermont, and continues to be rated one of the best breweries in the world, with an online shop. Lots of sour selections. Try the Edward! hillfarmstead.com
BEN & JERRY'S The beloved ice cream factory is just 19 miles from Edson Hill, and open for tours. benjerry.com.
WELL HEELED Looking for a great getaway pair of shoes, or a sweater for the weekend? Just a couple of minutes away from Edson Hill, Well Heeled offers a chic selection of women's shoes, clothing, and accessories. wellheeledstowe.com
CHECK IT OUT!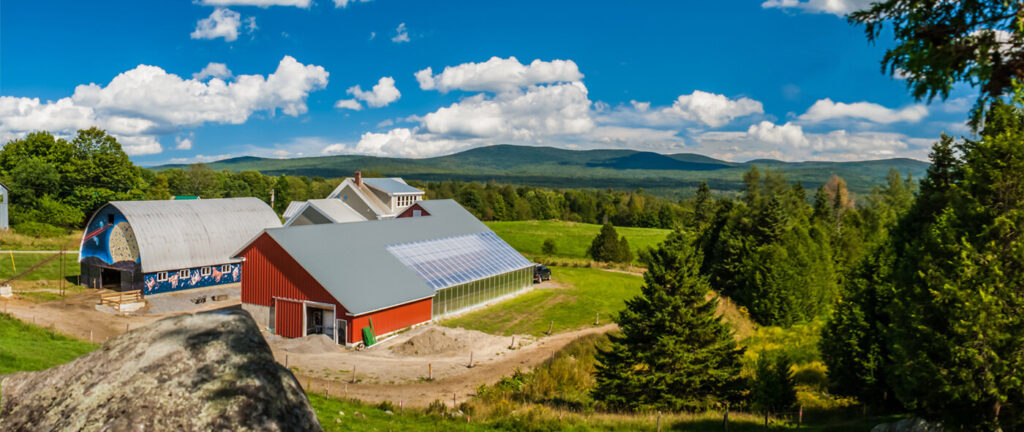 CELLARS AT JASPER HILL / JASPER HILL FARM About an hour's drive from Edson Hill, Jasper Hill has innovative cellars where artisanal cheeses are produced and cave- ripened. You can shop for their cheeses online. Though only currently offering virtual tours, plans are in the works for walk through tours in the future. jasperhillfarm.com