Any good chef knows a succulent chicken starts with a brine, and the team at Brine has nailed it. Chicken and turkey lovers strapped for time in the kitchen, will want to run to the new casual dining restaurant Brine in Chelsea, where juicy, fire-grilled chicken is only an order away, perfectly seasoned. DOWNTOWN's Lifestyle Editor, Erica Capobianco, Chef David Duszak, along with DOWNTOWN's Pawblisher Barclay, were lucky to recently enjoy a meal at Brine. And yes, Brine is pet friendly!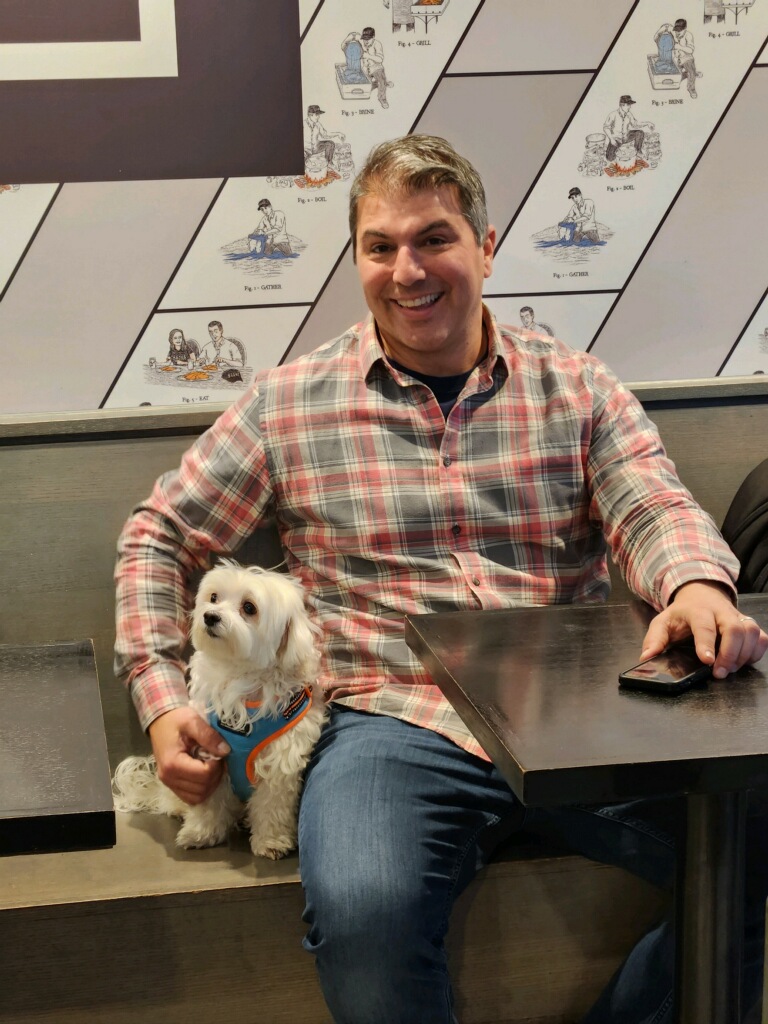 Several years in the making, Brine, founded by Dan Mezalingua and Joseph LoNigro, has mastered the art of juicy, flavorful chicken, sourcing the highest quality ingredients. Their 36-hour brining process is packed with true intent and hard work every step of the way, resulting in quality meals from guilt-free salads and sandwiches, to savory sides and sauces. At Brine, chicken lovers can expect attention to detail from start to finish, whether it's hearty portioned tenders, pulled chicken, or signature thigh chicken, no preparation or process shortcuts.
The menu is straightforward, including tenders, bowls, sandwiches and salads. Each ingredient is locally sourced and prepped in-house daily to ensure the best taste and quality. Customers can choose from freshly made sauces, including Charred Jalapeno and Cilantro, Blackened-Chili Garlic, Buttermilk Green, Buttermilk Red, and Honey Mustard.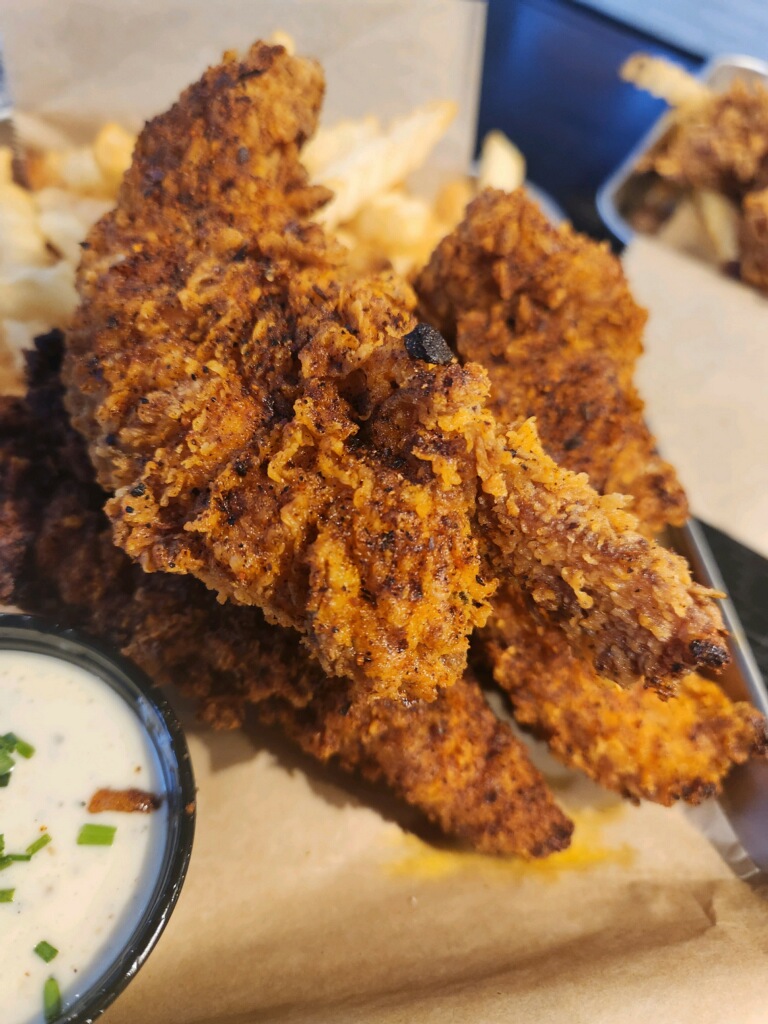 We came hungry!! Loved the MSG Sandwich, with sweet chili dipped scallion, and sesame seeds (Yes, there is MSG in the recipe.) It's a handful of a sandwich where all the components work together perfectly. We also opted for a spicy take on chicken tenders- they are brined, then marinated in a chili buttermilk, coated in seasoned flour, and fried. It's then tossed in their signature blackened chili spice, served with a side of brioche toast. Delicious.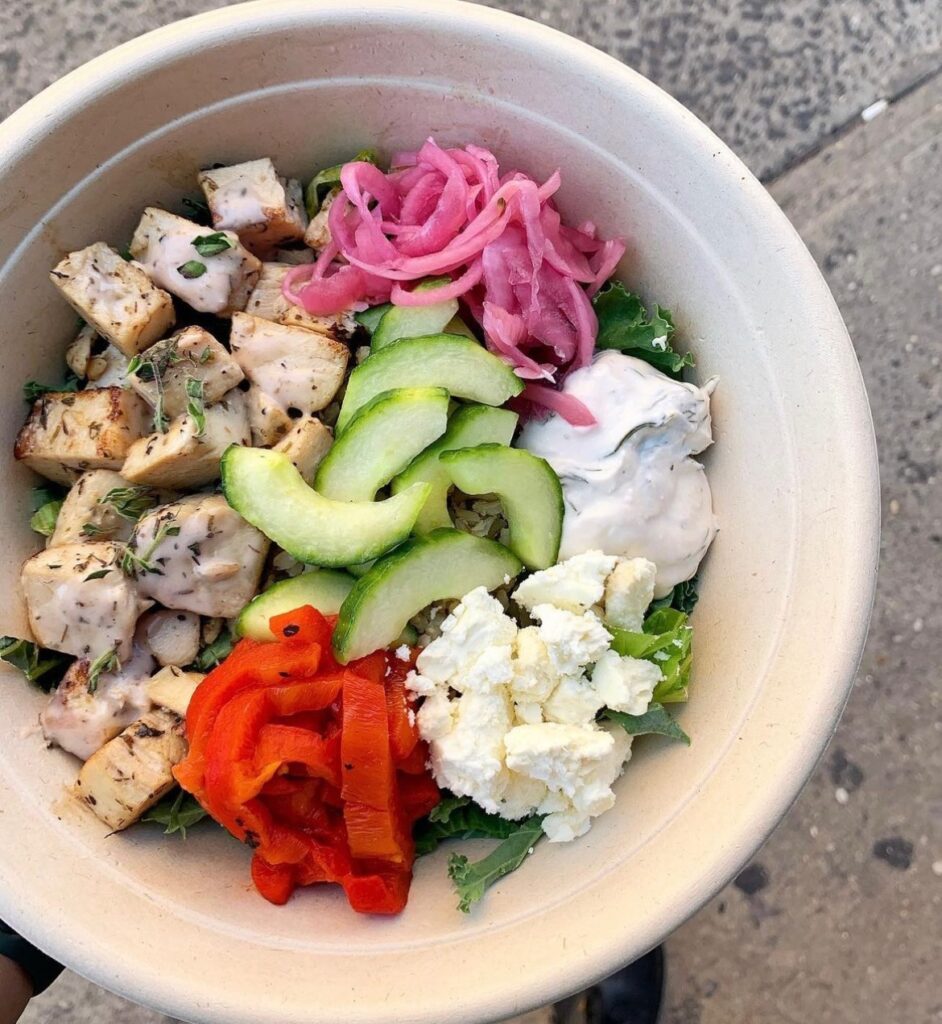 We also loved the 53rd Street Bowl-a salad with their signature grilled chicken, coconut brown rice, kale and romaine mix, pickled red onions, cucumbers, chives, white sauce drizzle. Filling, flavorful, and fresh.
While Brine is dine in, take out service is also available.
For more information, visit brinechicken.com