KAVIAR GAUCHE unveiled their 2023 collection Modern Infinity at this year's bridal fashion week in New York. The collection exudes understated elegance, making it the perfect pick for a classy, modern bride.
As Germany's leading bridal couture brand, KAVIAR GAUCHE has become iconic for its graceful designs and expressive silhouettes. Designers Alexandra Roehler and Johanna Kühl drew inspiration from the idea of infinity to craft the stunning 2023 collection. The designs tell the story of a modern-day fairy tale, turning the concept of endless love from a powerful feeling into timeless bridal designs.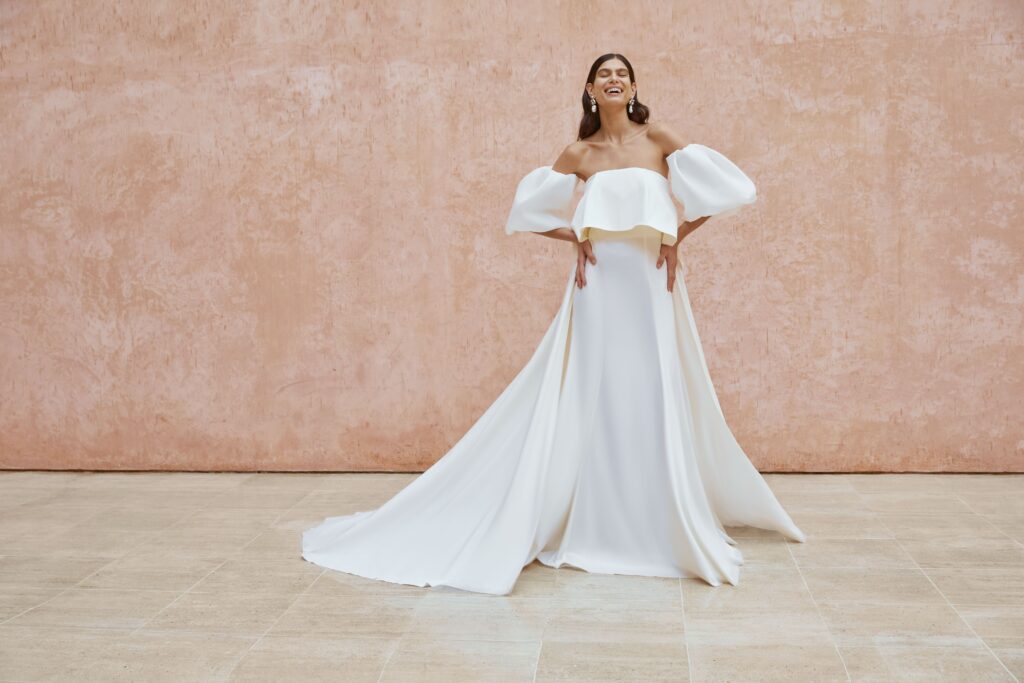 Modern Infinity features 26 looks that explore the infinite nature of love, through graphic silhouettes, edgy suits, and beautiful, cascading fabrics. Sleek lines are broken up by sculptural flourishes that make the looks equal parts impactful and delicate. Dresses with layers of gossamer tulle create a dream-like feel that has brides floating on air as they walk down the aisle.
The collection radiates unconventional luxury and a cool sophistication through the interplay of texture, transparency, and volume. Modern Infinity takes elements from KAVIAR GAUCHE's past collections, such as the unique forms from In Full Bloom and the snowflake-like sparkles from The Crystal Collection. The result is a cohesive collection that encapsulates the magic of the best day of a bride's life.
As brides-to-be embark on the search for their dream dress, KAVIAR GAUCHE should be at the top of the list. From strong suits to whimsical gowns, Modern Infinity turns any bride into a vision of romance and luxury – the perfect look to start your own lovely infinity.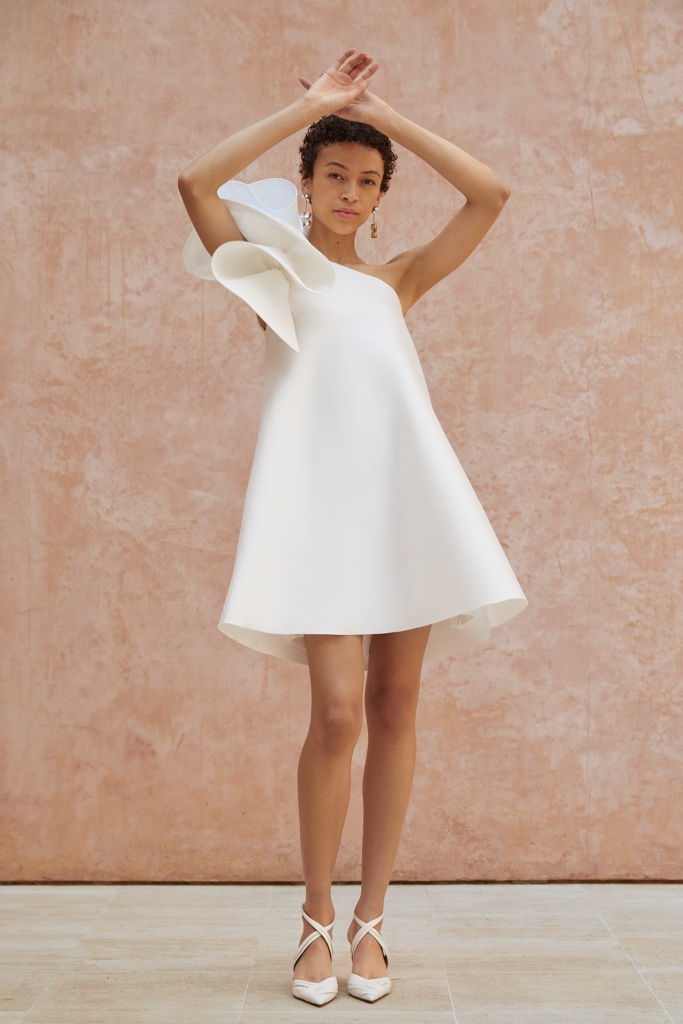 The label is available in its four mono-label stores in Berlin, Munich & Dusseldorf, and its own Online Store. The exclusive wholesale partners are Loho Bride (Los Angeles, USA) and Maria Luisa Marriage/ Printemps (Paris, France).
Find more on the latest in fashion here.