Once you find your dream dress, the next step in crafting the perfect wedding look is pulling it all together with accessories. Whether you're in need of a glamorous veil or a stunning statement piece of jewelry, Ariel Taub Luxury Accessories has you covered. Ariel Taub brings the sparkle to any bridal look with their collection of timeless, handcrafted bridal accessories.
The Michigan-based brand specializes in accessories adorned with brilliant, hand-placed crystals. Even better, pieces from Ariel Taub are customizable, so each bride can add their own personal touch. Every bride needs something blue, so the brand adds a hidden hint of blue to each piece as their signature element.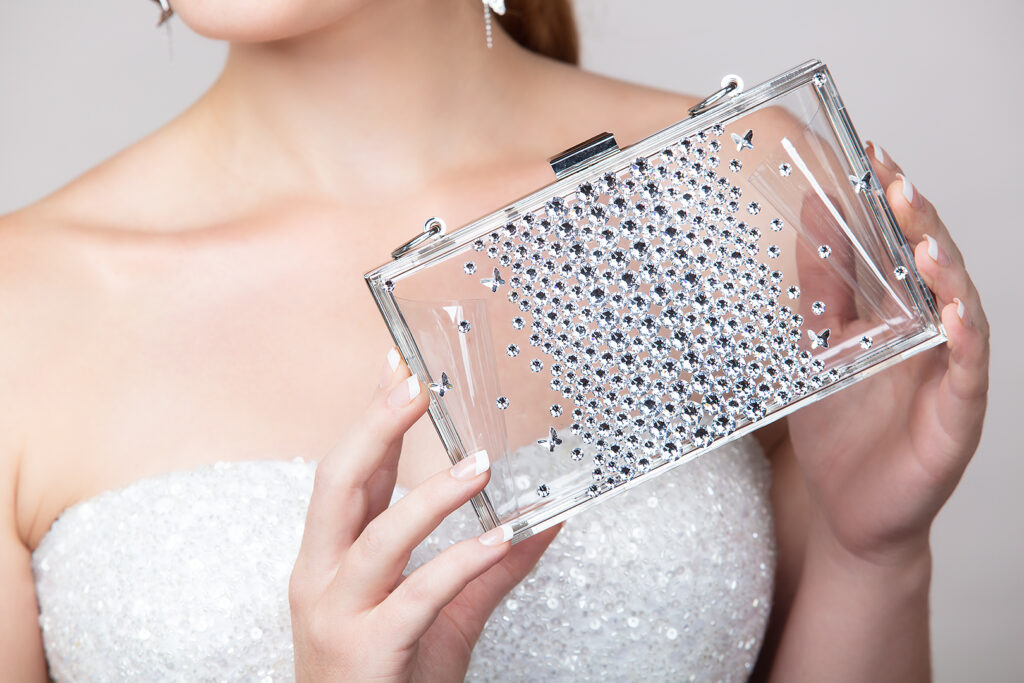 Clutches
A clutch is a chic and practical addition to any bridal look. Not only does it give you a place to keep your wedding day essentials, but it can also be a keepsake for years to come after the big day. Ariel Taub has clutches for any style of bride, from simple, monogrammed bags for classic brides to glitzy, jewel-covered clutches for those looking for full glam.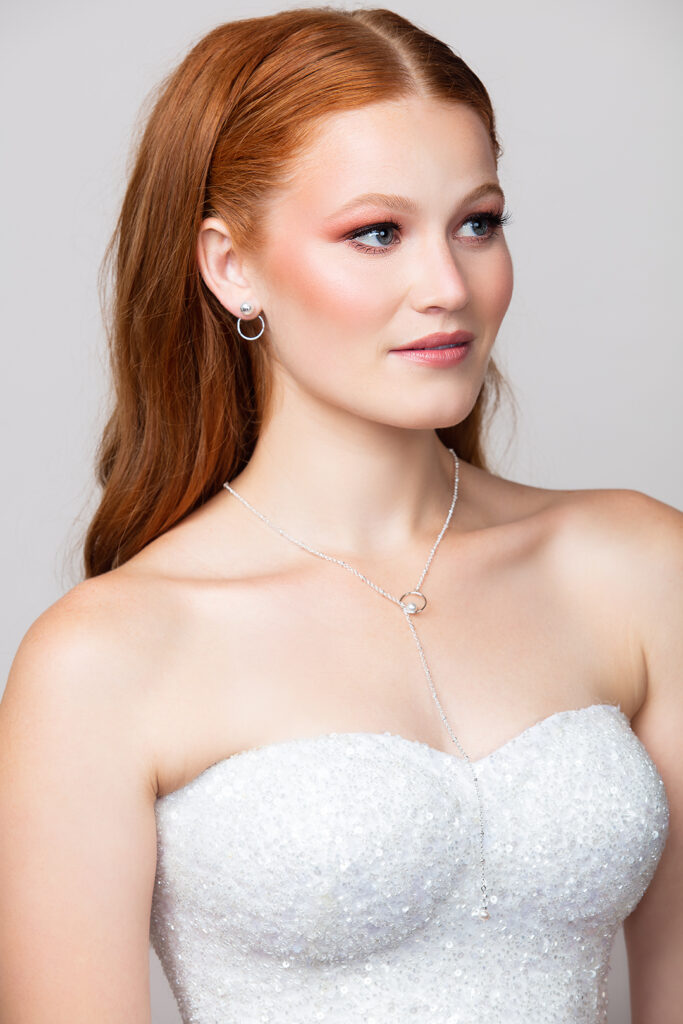 Jewelry
Wedding jewelry is the icing on the cake – or in this case on the dress. Selecting unique pieces is a great way to let your personal style shine through and complement the dress of your dreams. Incorporate a pop of color, pile on the bling, or keep things classy and understated. Ariel Taub's jewelry collection features an array of styles, metals, and gems perfect for mixing and matching as the finishing touches to your look.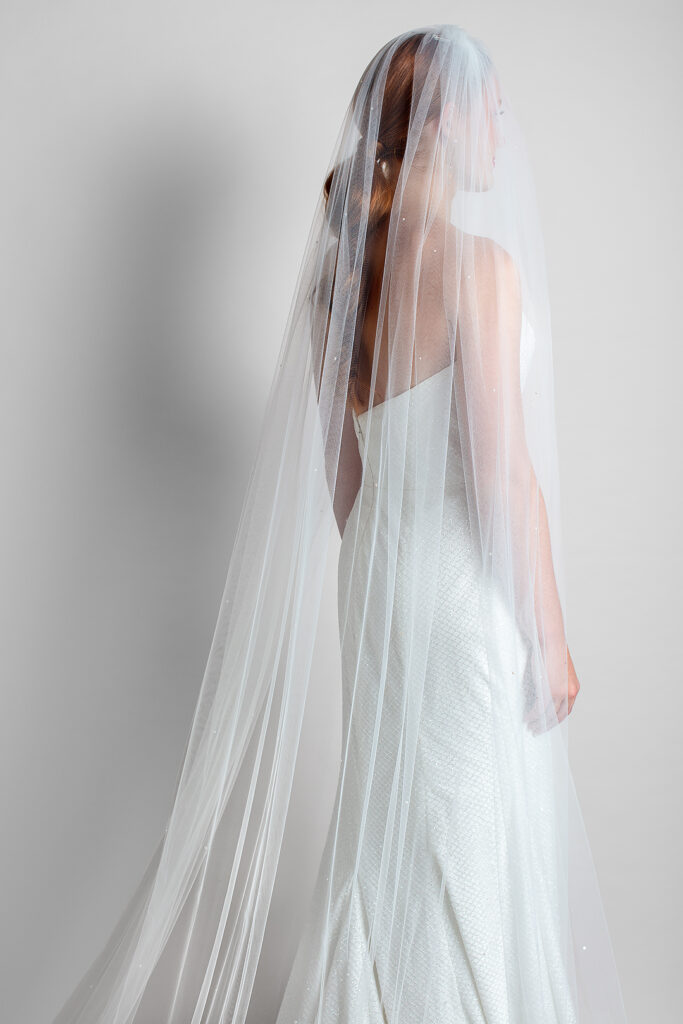 Veils
The right veil has the power to transform a wedding look into something truly breathtaking. Veils can stand out as showstopping pieces or flow with the dress to create a beautiful, cohesive effect. There's a wide range of styles from retro-inspired birdcage veils to dramatic cathedral veils, and Ariel Taub has it all.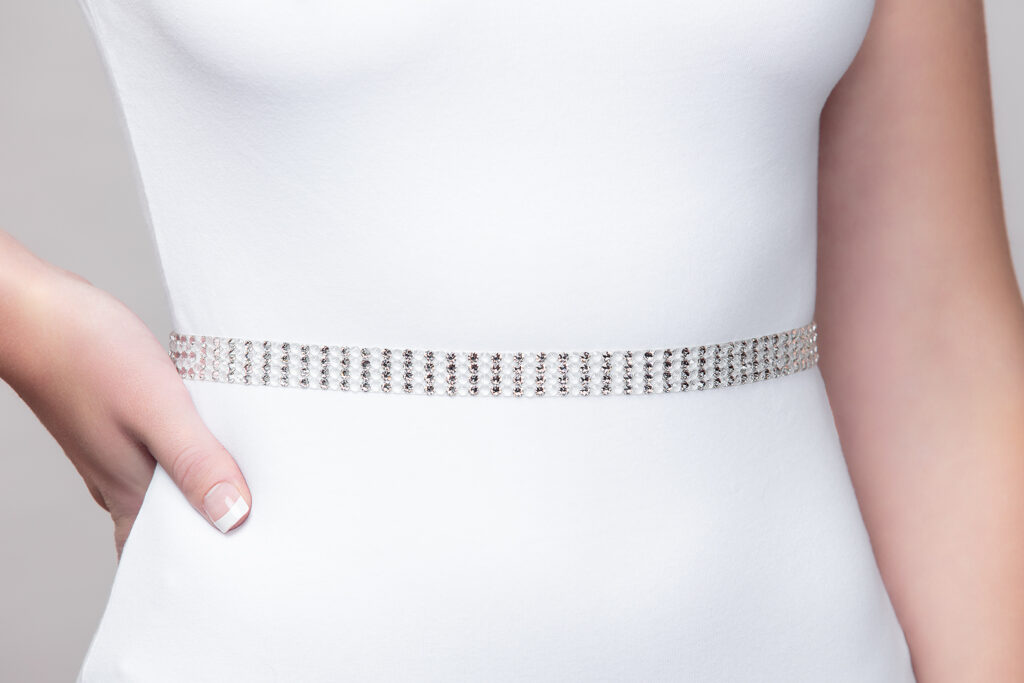 More
Wedding accessories don't stop at veils and jewelry. Sometimes the smallest pieces, like a well-placed floral hairpin, are what make the whole look come together. Belts are a great way to accentuate your waist or add a little extra bling to your dress. When it comes to garters, whether you want to keep it forever or toss it to a lucky guest in the crowd, Ariel Taub has a lovely selection of embellished and floral garters to choose from.
No matter how you choose to style your once-in-a-lifetime look, these bridal accessories will bring the magic to your wedding attire.
Shop for Ariel Taub Luxury Accessories on their website.
Cover Photo by Roscana Nicoleta Gurza.
Check out DOWNTOWN's latest wedding content here.