September is bursting at the seams with new downtown museums and spaces, The Tin Building opening at The Seaport, New York Fashion Week, and more. Read on!
US OPEN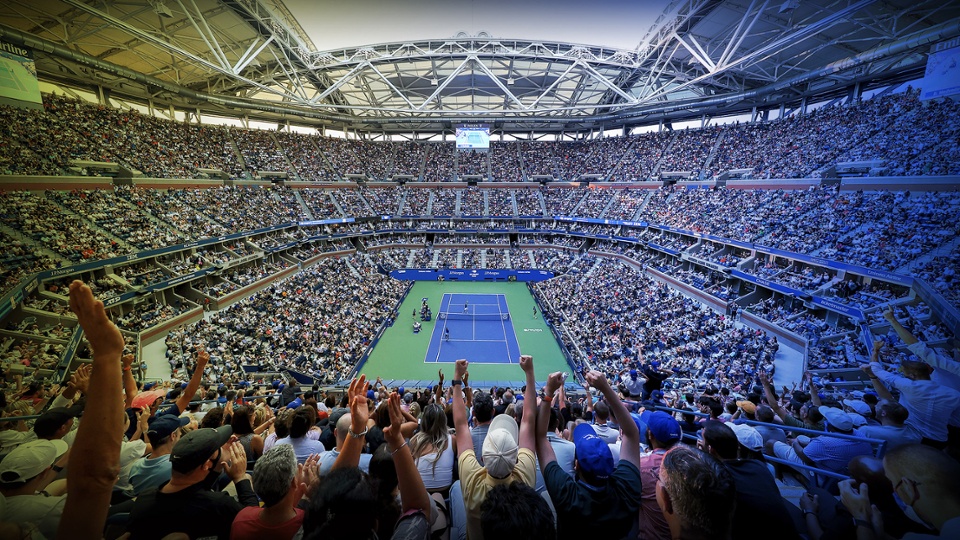 Aug. 29-Sept. 11 Tickets to the world-renowned annual US Open, held in Arthur Ashe Stadium, are on sale now. It will be Serena Williams' final season. usopen.org
WASHINGTON SQUARE OUTDOOR ART EXHIBIT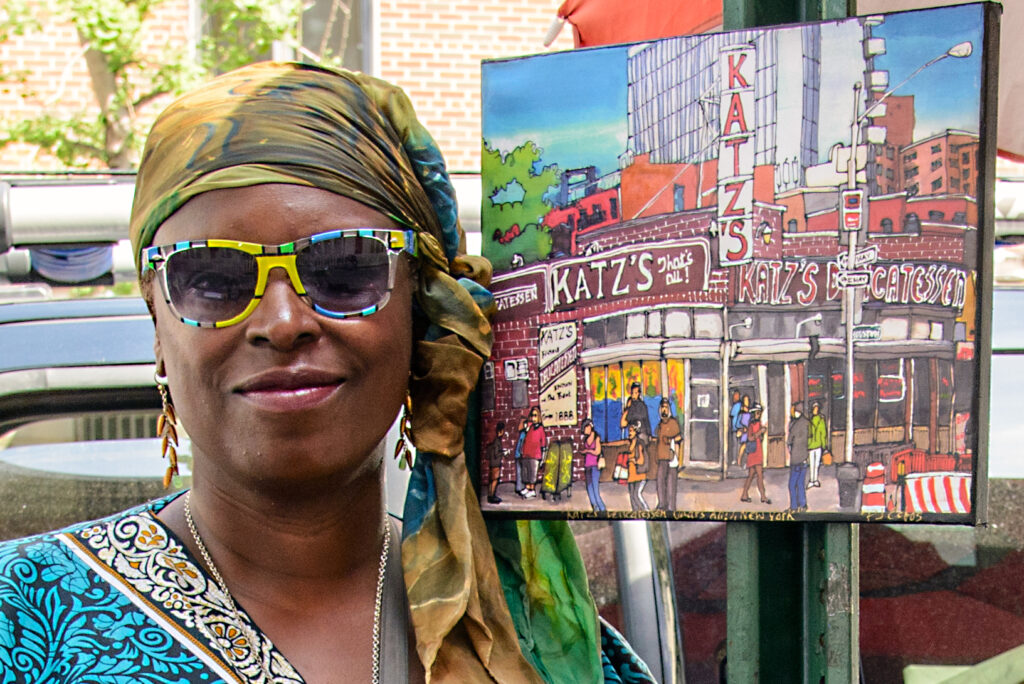 Sept. 3-5, Sept. 10-11 The end of summer brings with it the Fall Show of one of New York City's longest-running and most beloved annual events as the Washington Square Outdoor Art Exhibit (WSOAE) returns. This FREE outdoor event will feature more than 50 artists and craft artisans in all mediums. This vibrant community event features paintings, photography, jewelry, ceramics, woodworking, glass and mixed media, all on display and on sale directly from the artists themselves. wsoae.org.
JACKIE ROBINSON MUSEUM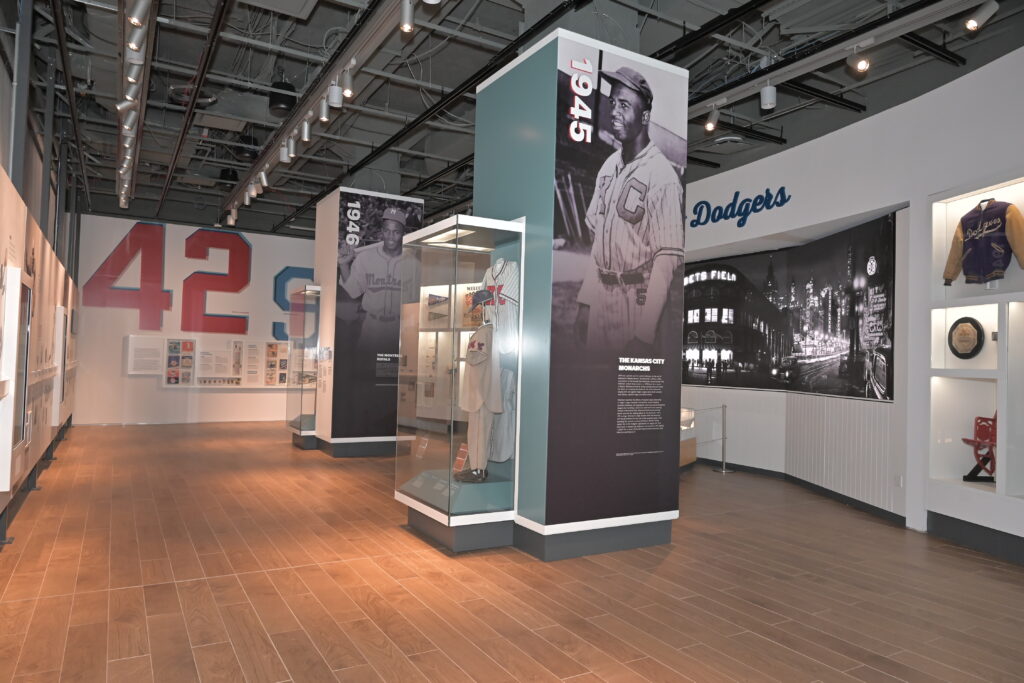 Sept. 5 Nearly 75 years after Jackie Robinson made his debut with the Brooklyn Dodgers, the Jackie Robinson Foundation (JRF), founded by Robinson's wife Rachel, finally opens its doors, at 75 Varick Street. The nearly 20,000 square-foot space honors the life and legacy of a ballplayer who broke the color barrier in Major League Baseball, but also played an integral role in the Civil Rights movement. jackierobinson.org.
HALL DES LUMIERES: GUSTAV KLIMT: GOLD IN MOTION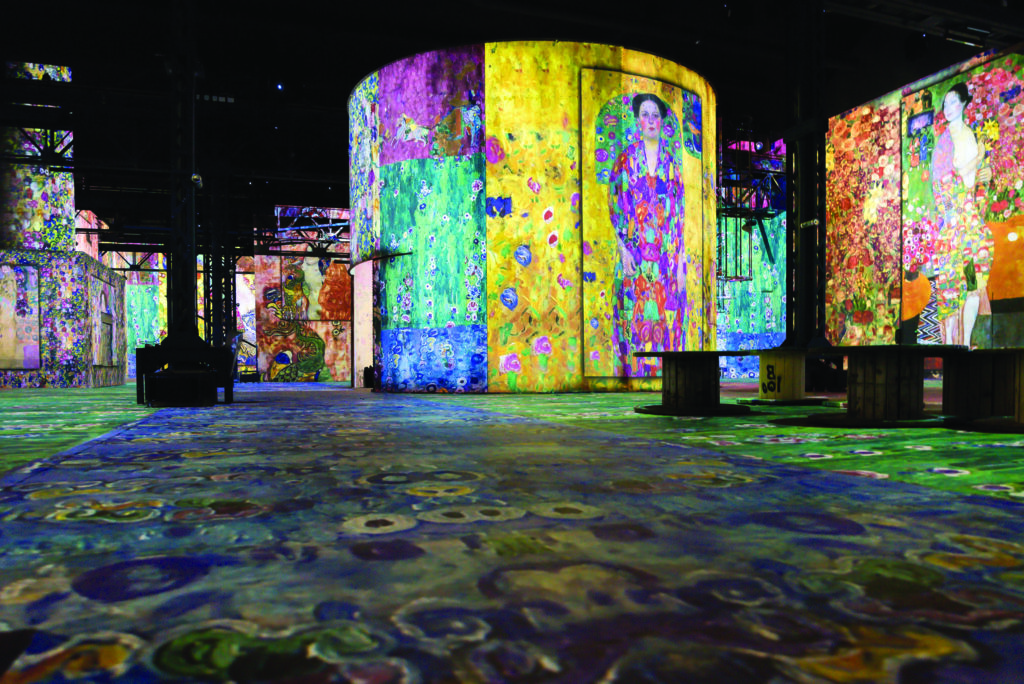 Sept. 14 The Hall des Lumieres is the brainchild of Culturespaces, the creators of the original immersive digital art centers including Ateliers des Lumieres, with international event leaders IMG. The inaugural exhibition, Gustav Klimt: Gold In Motion, explores the revolutionary art of the Viennese painter, and has been created exclusively for Hall des Lumieres by an artistic team led by Gianfranco Iannuzzi. Hall des Lumieres will present new art experiences based on the work of world-renowned artists every 10 to 12 months Tickets on sale now. halldeslumieres.com
THE HOLOCAUST: WHAT HATE CAN DO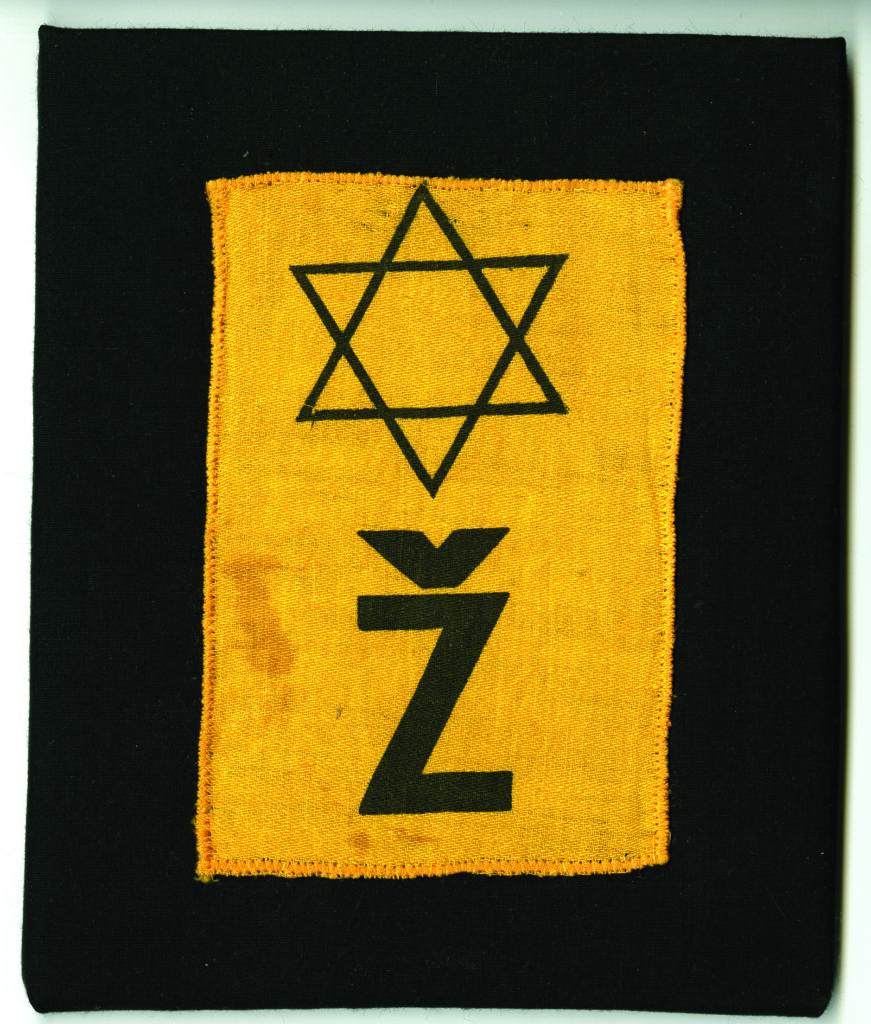 Now open at The Museum of Jewish Heritage, the new core, 12,000 square-foot exhibition features more than 700 original objects and survivor testimonies from the Museum's collection, in objects donated by survivors and their families. Many of the items are from Ukraine. mjhnyc.org.
NEW YORK FASHION WEEK
Sept. 9-14 It's back and bolder than ever. Held at various locations throughout downtown NY (while Spring Studios remains the main hub), New York Fashion Week will be kicked off by Proenza Schouler's show on the 9th, at 4pm. nyfw.com
TIN BUILDING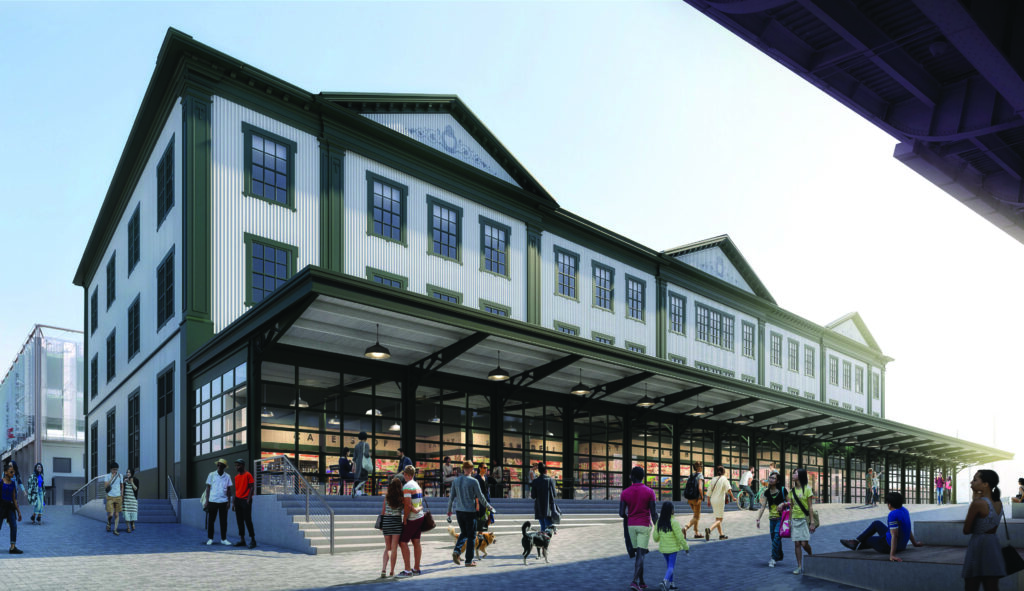 Now open, the latest from restaurateur Jean-Georges Vongerichten, is Tin Building, a sprawling 53,000 square foot market down by The Seaport. It includes six full service restaurants, six fast casual outlets, four bars, along with a food market and curated gourmet grocery packed with specialty ingredients, meats, cheeses, and fresh produce. tinbuilding.com
QUEER MAXIMALISM X MACHINE DAZZLE Opens At MAD MUSEUM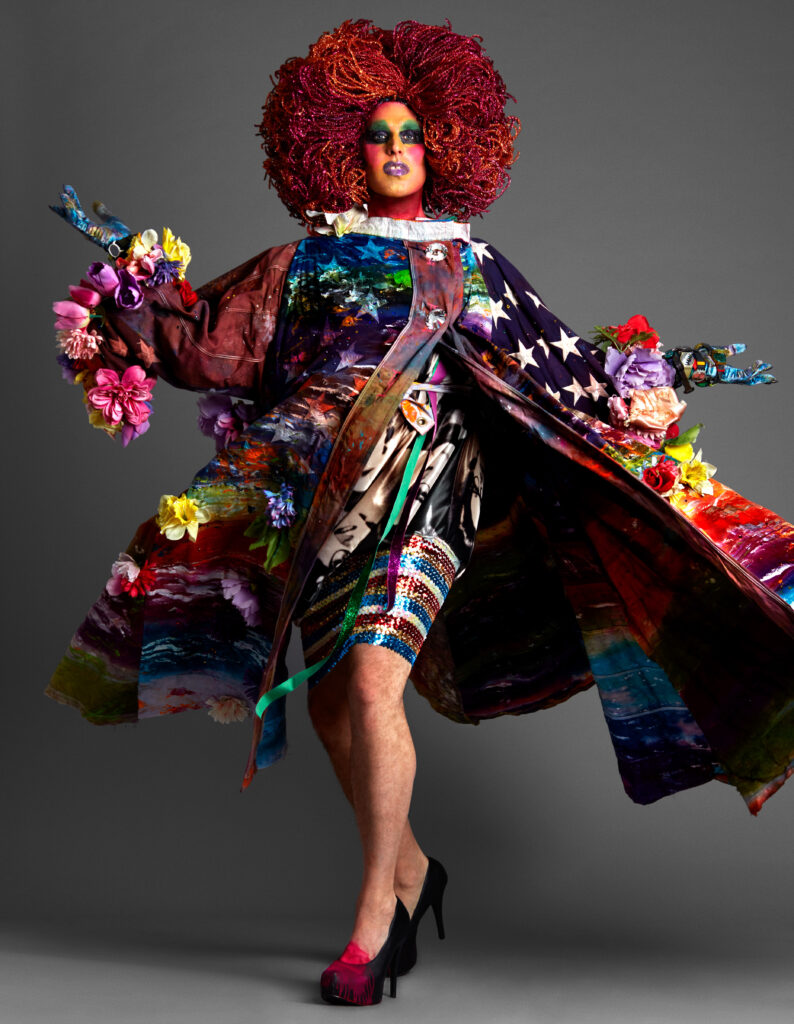 Sept. 10-Feb. 19, 2023 Boundary-breaking, "living sculpture" designer Machine Dazzle (né Matthew Flower) is having his first solo museum exhibition, at the Museum of Arts and Design (MAD). He is best known for the genre-defying sets and pieces worn by Taylor Mac and Justin Vivian Bond, that are an integral aspect of New York's cabaret and drag scene. The Pulitzer prize-nominated designer is showcasing over 80 creations spanning two floors of the Museum, running through February 19, 2023. Throughout the duration of the exhibit there will also be talks, screenings of films that inspired Machine Dazzle such as Clash of the Titans , Star Trek: The Motion Picture, and Xanadu, and other events. Machine Dazzle is also completing his first album, due out this fall. madmuseum.org
NEW YORK CITY POETRY FESTIVAL
Sept. 10-11 The annual event , the largest gathering of poets in the country, takes place on Governors Island, surrounded by a collection of beautiful Victorian houses and tucked beneath the wide, green canopies of dozens of century old trees. newyorkcitypoetryfestival.com
FEAST OF SAN GENNARO
Sept. 15-25. At the annual Feast of San Gennaro in Little Italy, New York City's longest-running, religious outdoor festival in the United States, everyone is Italian for a day! The Feast of San Gennaro in Little Italy is known the world over for its festive atmosphere, an 11-day event featuring religious processions and colorful parades, free musical entertainment every day, a wide variety of ethnic food delicacies, charming restaurants and cafes and even a world-famous cannoli-eating competition! sangennaronyc.org
MIDNIGHT THEATRE OPENING
Sept. 21 NYC's glamorous new variety performance venue Midnight Theatre opens in the heart of Manhattan West, Brookfield Properties' latest neighborhood development, between 9th and 10th Aves, and West 31st and 33rd Streets. The state of the art venue also includes a handsome new Pan-Asian restaurant and cocktail bar, Hidden Leaf. midnighttheatre.com.
BROOKLYN BOOK FESTIVAL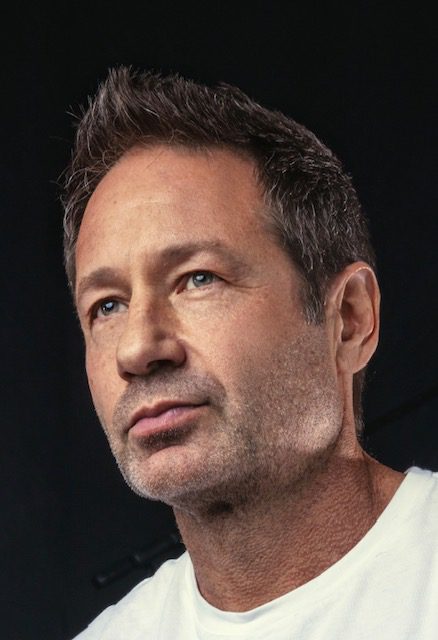 David Duchovny. Photo by Ekaterina Gerbey
Sept. 25-Oct. 3 The popular Brooklyn Book Festival returns this fall, and hundreds of authors will be participating! Literary events will be taking place at various locations around the city, with Children's Day (Oct. 1), and the main festival day taking place by Borough Hall. Scheduled so far: Elif Batuman, Angeline Boulley, Joyce Carol Oates, Paisley Currah, Hernan Diaz, David Duchovny, Jennifer Egan, Kate Gavino, Keith Gessen, Ayana Gray, Mohsin Hamid, Heather Havrilesky, Sheila Heti, Marlon James, Margo Jefferson, Mariame Kaba, Meiko Kawakami, Ryan La Sala, Yiyun Lee, E. Lockart, Casey McQuiston, Ottessa Moshfegh, Meghan O'Rourke, Jess Ruliffson, Salman Rushdie, Esmeralda Santiago, Namwali Serpell, Nadia Shammus, Warsan Shire, Vladimir Sorokin, James Spooner, Ryann Stevenson, Emma Straub, Gengoroh Tagame, Olúfẹ́mi O. Táíwò, Linda Villarosa and Jacqueline Woodson, and many more. Keep checking for updates. brooklynbookfestival.org
NEW YORK BURLESQUE FESTIVAL
Sept. 29-Oct. 2 Celebrating its 20th anniversary this year, The popular New York Burlesque Festival is hotter than ever. The kickoff party begins Sept. 29 at Brooklyn Bowl, with additional events at The Bell House, Sony Hall, culminating with The Golden Pastie Awards at Le Poisson Rouge. thenewyorkburlesquefestival.com
QC NY SPA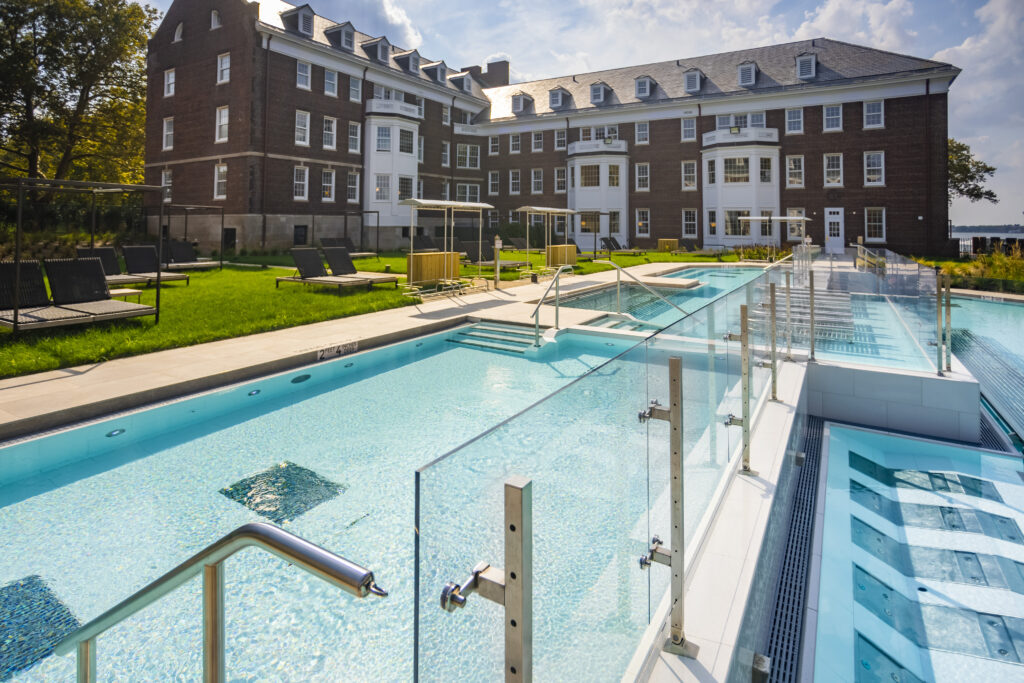 Ongoing QC NY Spa at Governors Island. Recently opened in March 2022, now you can take advantage of a spa filled day on Governors Island any day of the year, enjoying the most incredible views of the Manhattan skyline. There are steam rooms, saunas, and architecturally stunning relaxation rooms. qcny.com
Check out more things to do in downtown NYC here.