A sunset becomes very drawn out when you gaze at it from along the water, which is exactly where I found myself this past Wednesday, sipping mezcal out of a watermelon at Watermark NYC. Watermark brings the city's breakneck speed to a gradual lull. The pulse of the city recedes into the background, and the New York City skyline becomes a sprawling tapestry across the open-air, breezy bar which floats on Pier 15 along the East River.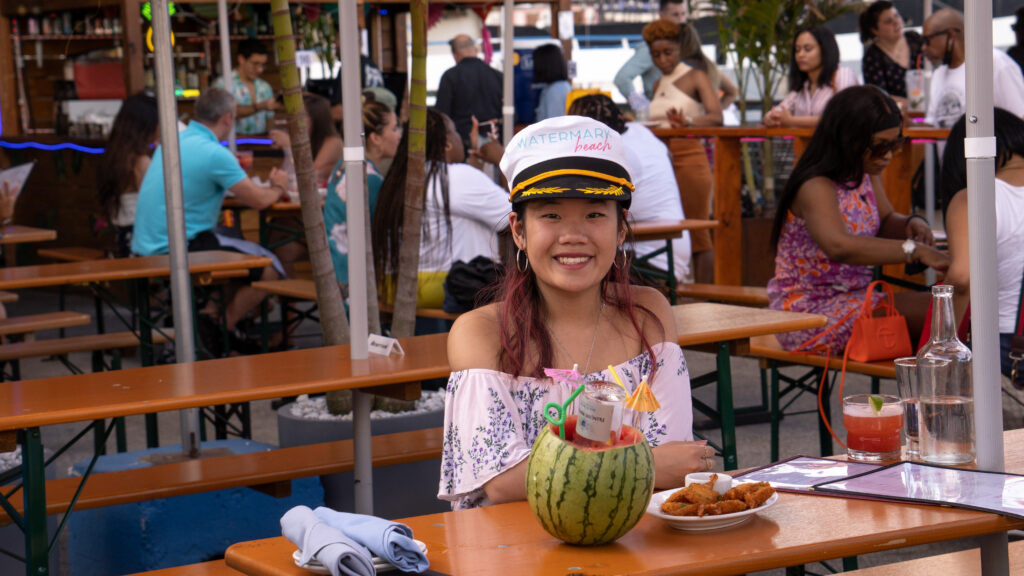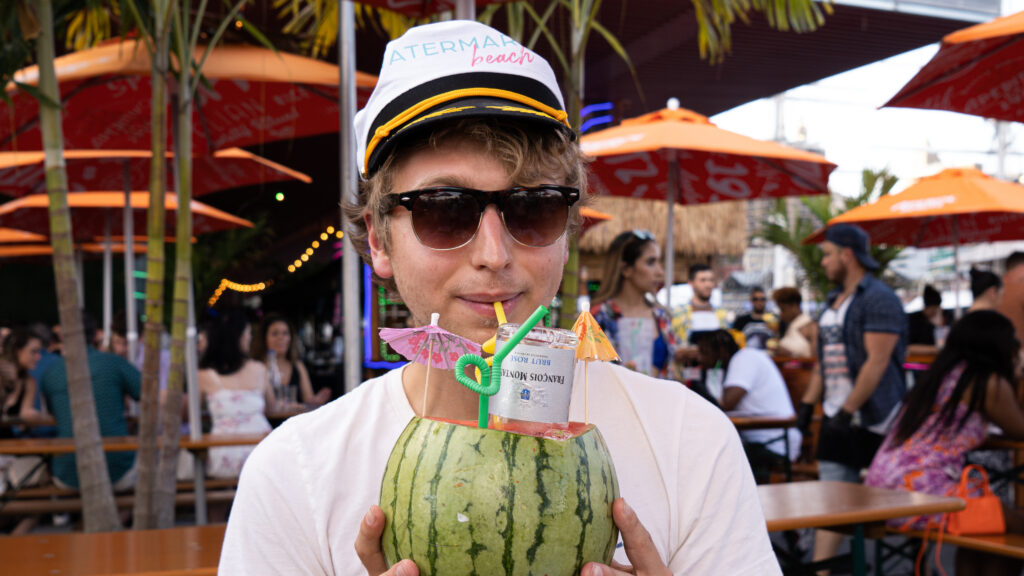 Raymond, our server, had arrived with our drinks, emanating an energy that made it seem like we were celebrating something. It even urged one patron, who was there for her sister's birthday, to inquire if it was my birthday too (it was not). But I understood why she was asking; the service at Watermark (along with the live DJ) makes you feel as if it's your own surprise party, and they're your host making sure everything is going to plan.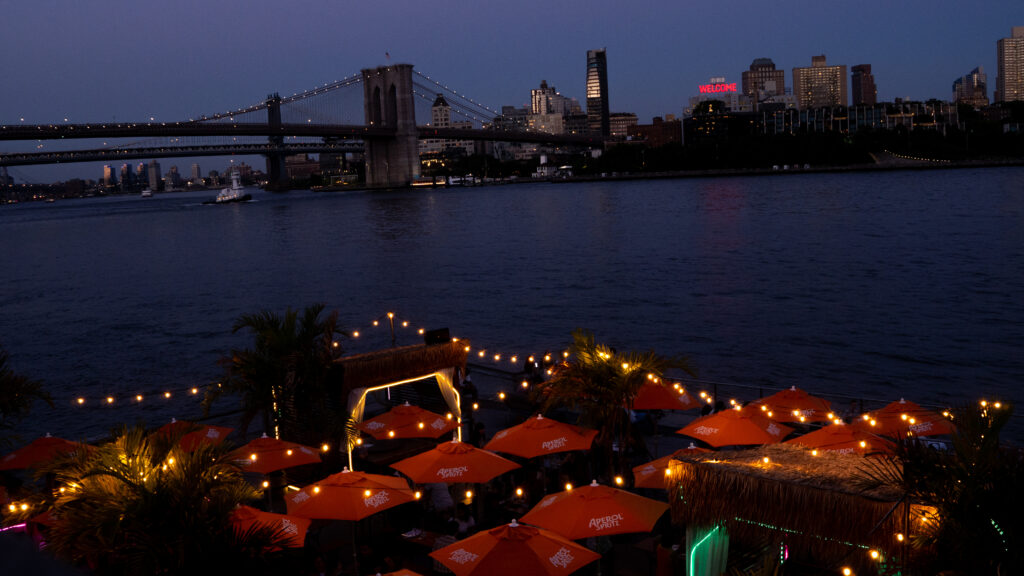 The drinks are so refreshing you soon forget alcohol's dehydrating properties, and the bites are apt for powering up in lieu of a night on the town. Perhaps you can't get away from the brutal city heat to a summer home in the Keys, but at Watermark you can get pretty damn close.
Cover Photo by Cade Callen.
Check out more of the best dining in NYC here.