Table in Governing the Nation from Fraunces Tavern, Photo: Chris Smith
Located in lower Manhattan, the Fraunces Tavern in New York City is one of the 18th-century's most famous taverns. The tavern was also the site of General George Washington's famous farewell to his officers at the end of the American Revolution.
In addition, during the late 1700s, the site at 54 Pearl Street was home to the United State's first executive governmental building that housed three offices of the Confederation Congress. From 1785 to 1788, the Department of Foreign Affairs, Department of War, and offices of the Board of Treasury leased space at the Tavern. Made possible through a major gift from Stanley and Elizabeth Scott, longtime supporters of the tavern's museum, the Department's office was recreated in a new permanent exhibition, Governing the Nation from Fraunces Tavern, that opened on June 22.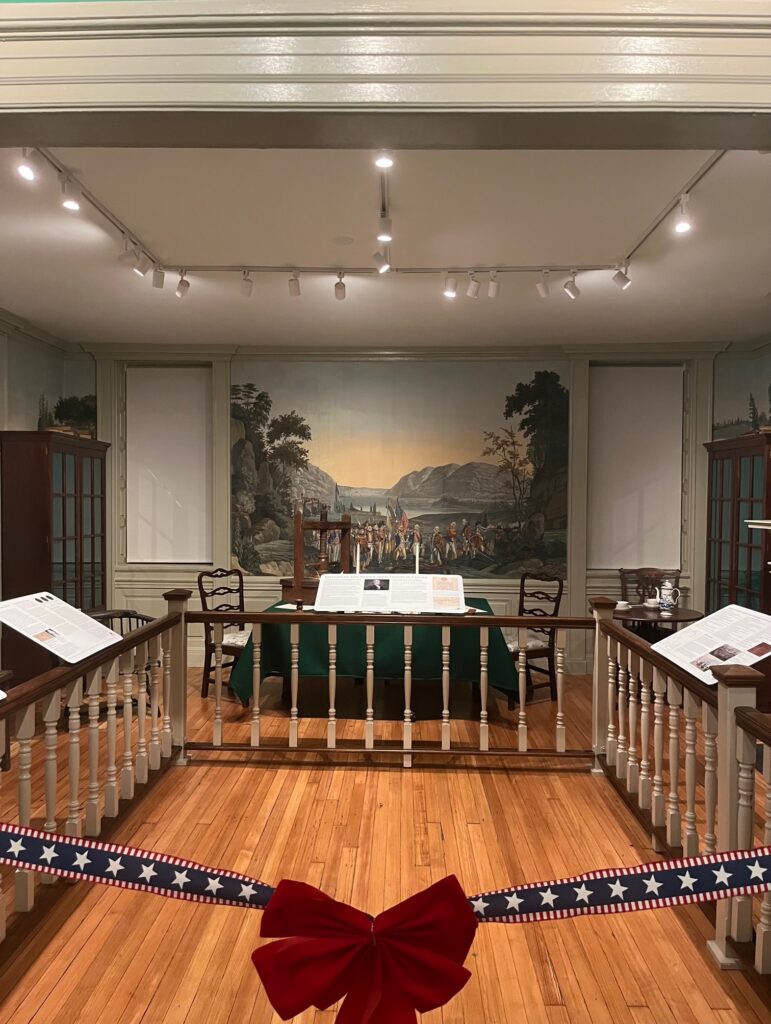 Featuring approximately 60 objects, most of the exhibit's pieces are period-authentic and have never been on public display. The objects include tables, chairs, desks, maps, newspapers, and other items. Through these period pieces, visitors have the opportunity to travel back to post-colonial New York City and enter the Department of Foreign Affairs office as depicted when John Jay was the first Secretary of Foreign Affairs. Visitors can learn about the diplomatic, military, and financial challenges that all three departments faced after the Revolutionary War that affected the cultivation of the U.S. Constitution.
One of these period pieces is a circa 18th-century, brace-back Windsor chair made by Walter MacBride, who worked at 63 Pearl Street by the Tavern seen at the messenger's station in the exhibit. Another object is a circa 1770-1785, mahogany tilt-top tea table, that was likely made in the vicinity of lower Manhattan, which was a hub for furniture makers at the time. The table features a flat top, a vase-form pedestal with a cup and square, and webbed feet, all of which are typical features of New York-made furniture.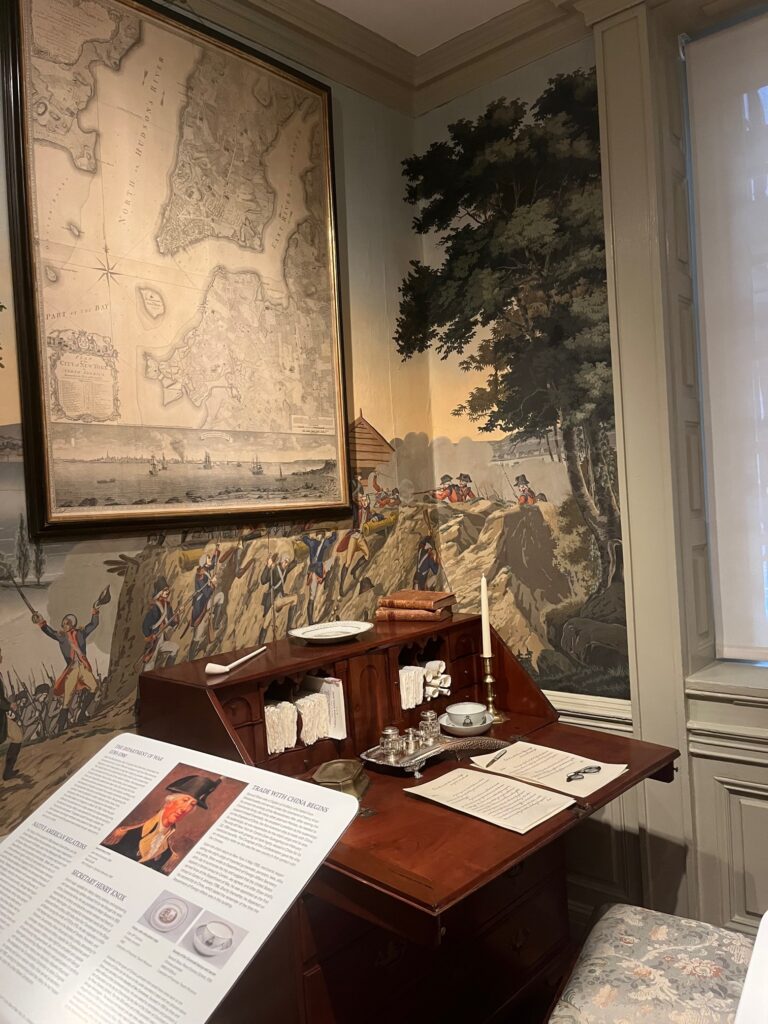 Further, visitors can experience an arrangement of fine American and British decorative art pieces, many of which have been donated from private collections. Objects such as a circa 1700s map engraved by J. Prockter, London, highlighting Spanish-controlled West Florida, and a rare copy of the French-language newspaper Courier de L'Europe published in London on September 29, 1786, reporting on America's diplomatic activities with Prussia and Spain.
In addition to Governing the Nation from Fraunces Tavern, visitors can see the rooms where General George Washington said farewell to his officers and where John Jay negotiated treaties with foreign nations. Visitors can also explore six additional galleries focusing on the American Revolution and the preservation of early American history.
Governing the Nation from Fraunces Tavern is a must-see for American history buffs, decorative arts enthusiasts, and those interested in the 18th-century history of New York.