Over the years denim has played a big role in the fashion scene. This cool fabric not only comes in assorted colors and styles, but also allows you to have the option to dress an outfit up or down. Overtime denim has created an aesthetic that is both timeless and effortless, making everyone jump at the trend.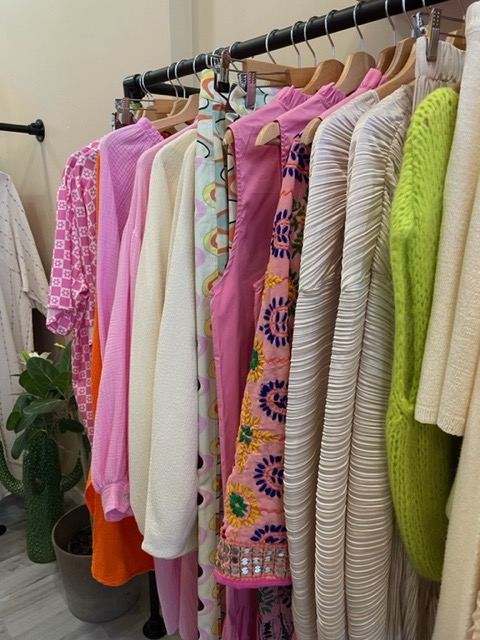 From Rob Lowe's all denim look in The Outsiders to the iconic denim red carpet look worn by Justin Timberlake and Britney Spears, we have seen the evolution of denim explode.
Recently denim has been prevalent in Belgium and Denmark, leading this fashion-forward trend to find its way into everyone's wardrobe. As we know, there are a plethora of styles and colors such as low-rise, boyfriend, fit and flare, along with the famous style of this year, high waisted. Each type has its own character making each piece of clothing unique.
In Antwerp, denim is often used to dress a look up or down. Consumers use denim as a base for any wardrobe piece they have, meaning that the first item they pull from their closet is denim, and they work their way around the piece to cultivate a dream look. Denim in a sense is the statement piece, therefore people strive to have their outfit noticed by others making the complete look anything but boring.
People in Antwerp love a full denim look for any occasion. Whether it is running to the grocery store or having a night out, their denim assents become the main focal point. A big trend now is pairing the same hues of denim making the look more appealing to the eye. In the daytime people tend to go for the wide leg jeans giving a relaxed vibe. Another aspect that is noticeable in the streets of Antwerp is the patterns and colors used to spice the clothing up.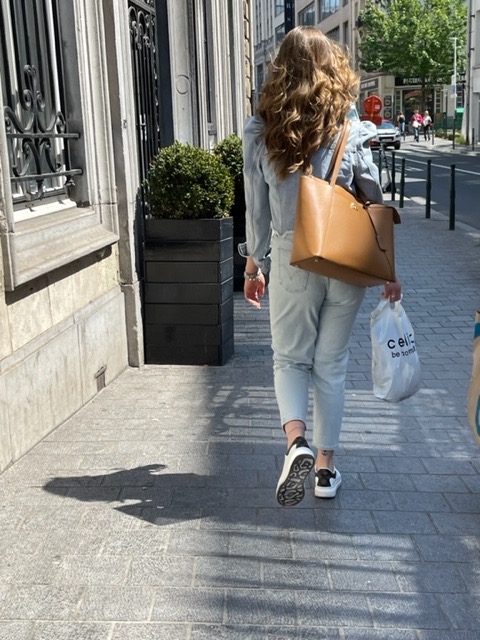 Like Belgium, Denmark uses denim in many ways. Typically, denim is known to make a look more playful and exciting, leaving the person who is wearing the outfit more confident and happy.
Some street styles that were seen consisted of vintage wash and funky elements such as rhinestones and stitching that made each look more unique from the last. Looking into the window displays and the overall population in Copenhagen, it was interesting to see a mixture of styles consisting of oversize denim jackets along with embroidered skirts.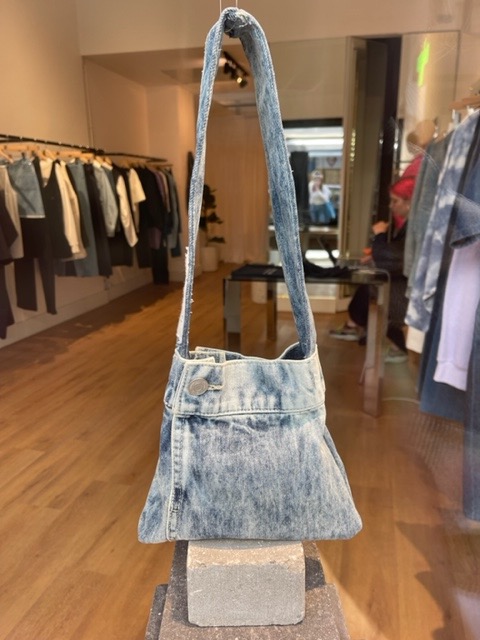 Although the signature denim color was still prevalent in many looks, other shades of off-white, pink, and pale yellow were implemented for statement pieces. A key element as to why many Danish people where some sort of denim is the cold climate, meaning that the denim material helps keep out the frigid air making the body temperature warmer on harsh, chilly days.
The monochromatic color palette that was used in some looks depicts a feeling of joy and freedom. Few people were sticking to the simple typical colors of white, black, and grey.
Denim has been around for many decades and is still constantly altered and changed as new styles form but one thing that has stayed consistent is the aesthetic denim provides oneself cultivating a minimalistic look that is sleek yet timeless.