Tribeca Film Festival will host outdoor screenings at Pier 57 and at Waterfront Plaza at Brookfield Place. Read more below.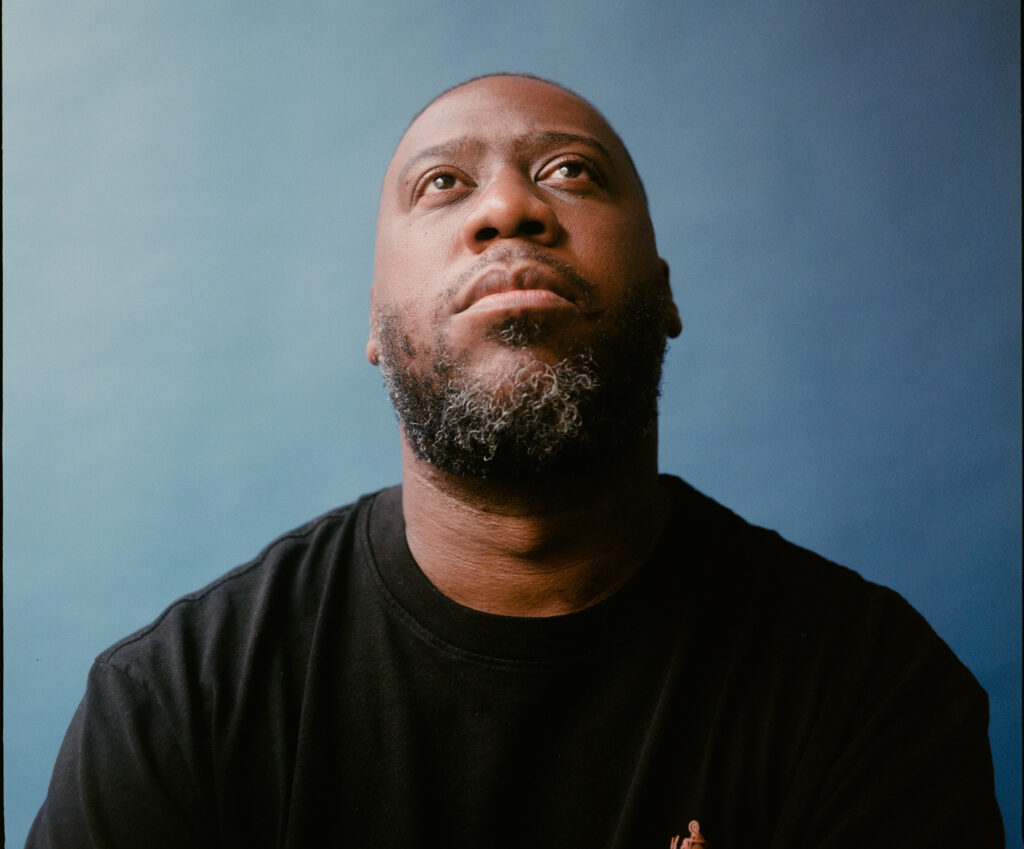 June 1-30 Blue Note Jazz Festival kicks off June 1 with a free show in Washington Square Park headlined by pianist Robert Glasper in association with Washington Square Park Conservancy. This marks the start of Blue Note's partnership with the Conservancy and the return of large-scale live music in the park. Other performers on the bill include Madeleine Peyroux, Robert Cray Band, Zappa Band, Herbie Hancock, Chris Botti, George Clinton and Parliament Funkadelic, and much more. Click here for the full month lineup.

June 4 Vance Joy–The Long Way Home Tour takes place on The Rooftop at Pier 17, one of dozens being held on The Rooftop this summer.
June 4-29 France Rocks Summer Fest celebrates its fifth anniversary, featuring 15 concerts across Brooklyn and Manhattan, with a high profile of electronic, jazz, world music, and pop/rock. The festival will culminate with a celebration at Central Park's SummerStage, featuring hip hop artist MC Solaar, the Nice-based electropop artist Hyphen Hyphen, and the electro-pop trio Bon Entendeur. Co-presented with FiAF (French Institute Alliance Francaise.)
June 7 Dine Around Downtown was launched in 1997 and has since become Lower Manhattan's premier tasting event. Admission is free, and restaurants offer signature menu items ranging from $5 to $9; as well as beverages. Many newcomers to the neighborhood will be featured this year, including: Alamo Drafthouse, Ampia, Benares, , Café Patoro, Chinah Kitchen, Fulton Stall Market, The Fulton, Gran Via, The Greens on the Rooftop at Pier 17, Luke's Lobster, Malibu Farm New York, ONE Dine at One World Observatory, OneSeed, Pi Bakerie, Sauce & Barrel, Schilling Restaurant & Bar, Treadwell Park and Watermark Bar. 11am-3pm. Rain or shine.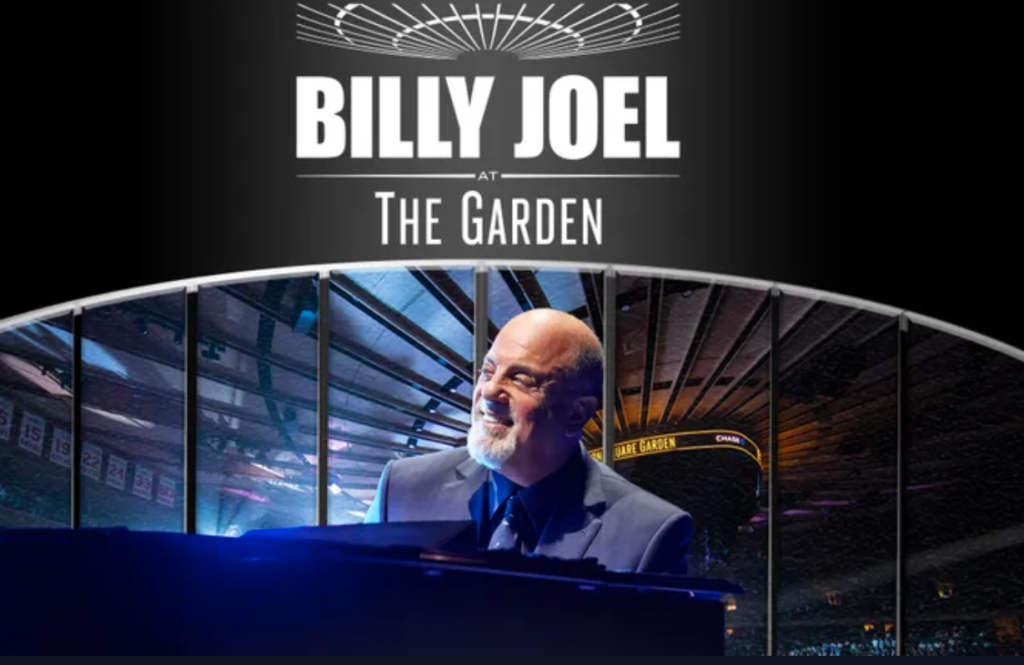 June 10 Billy Joel performs at Madison Square Garden.

June 8-19 Tribeca Film Festival The 2022 festival will include 110 feature films from 150 filmmakers across 40 countries, including 88 world premieres, such as Corner Office, starring Jon Hamm and Danny Pudi and Somewhere in Queens, directed by Ray Romano and co-starring Laurie Metcalf, Tony Lo Bianco, Sebastian Maniscalco, and Jennifer Esposito. Additional films include American Dreamer, with Peter Dinklage, Shirley MacLaine, Matt Dillon, and Danny Glover; and many others.There will also be free outdoor screenings at Pier 57 and Waterfront Plaza at Brookfield Place, including the world premieres of Hargrove, a captivating tribute of Jazz legend Roy Hargrove with Erykah Badu, Herbie Hancock, Questlove, Wynton Marsalis, Sonny Rollins, and Yasiin Bey; Fate of a Sport, a compelling lacrosse documentary featuring Paul Rabil; and Out of Order, a humorous short film directed by Nicolas Heller (AKA New York Nico) and written by Kareem Rahma. Preceding the screening of Out of Order, Kareem Rahma and Lil' Mo Mozzarella will host a talent show featuring acts from some notable New York City characters. tribecafilm.com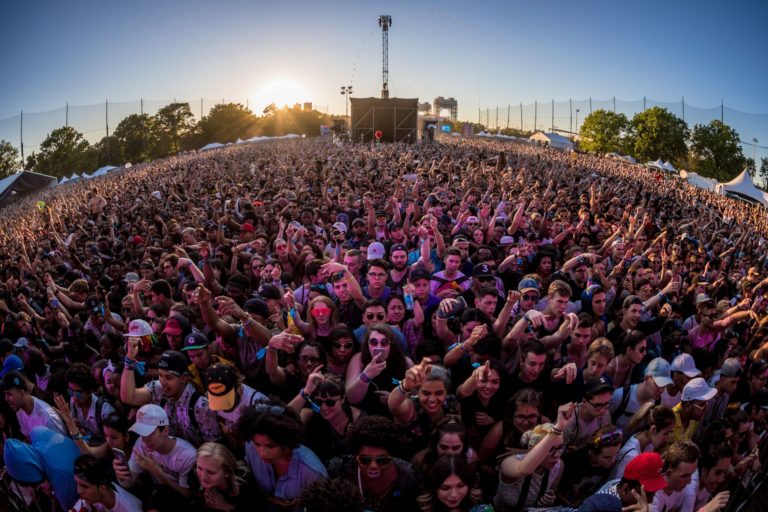 June 10-12 Governors Ball at Citi Field. The three day event at Citi Field will feature more than 70 acts, including headliners Kid Cudi, Halsey, and J.Cole. It will also features a smorgasbord of tasty vendors, from Sweet Chick, Mac Truck NYC, Big Mozz, Fan Fan Doughnuts, Try Vegan, Tica's Tacos & Burgers, and much more.
June 11 Hester Street Fair, known for its specially curated selection of local fashion, art, design, jewelry, crafts, music, and food artisans, is back with monthly outdoor markets at the Seaport. Support local New York brands at any of the upcoming fairs, Girl Power, featuring all female-owned brands (June 11, 11 AM – 6 PM) and Pride Market, with vendors from the LGBTQIA+ community (June 25, 11 AM – 6 PM).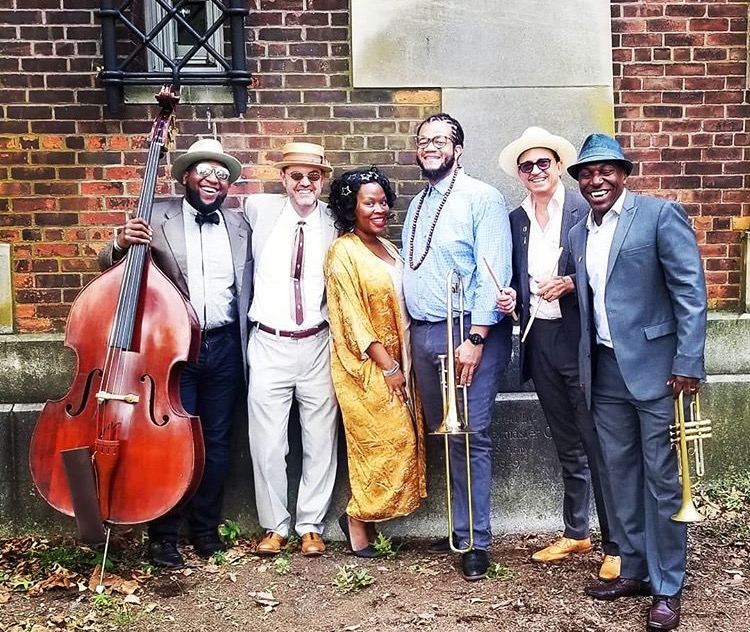 June 11-12 Jazz Age Lawn Party on Governors Island Jazz Age Lawn Party is New York City's original prohibition era inspired gathering. Tickets for Saturday currently sold out, but Sunday is still available.
June 12-26 21st Annual River to River Festival This year, festival artists look to nature, ritual, and metaphysical wonders to offer a hopeful perspective on the future of public space. Featured artists include: Gregory Corbino, Rose Desiano, keyon gaskin, Beth Gill, Jonathan Gonzalez, Craig Harris, Amy Khoshbin & Jennifer Khoshbin, Heather Kravas, and Okwui Okpokwasili & Peter Born. All events are free and open to all. Due to limited capacity, some events require advance registration. RSVPs are now open!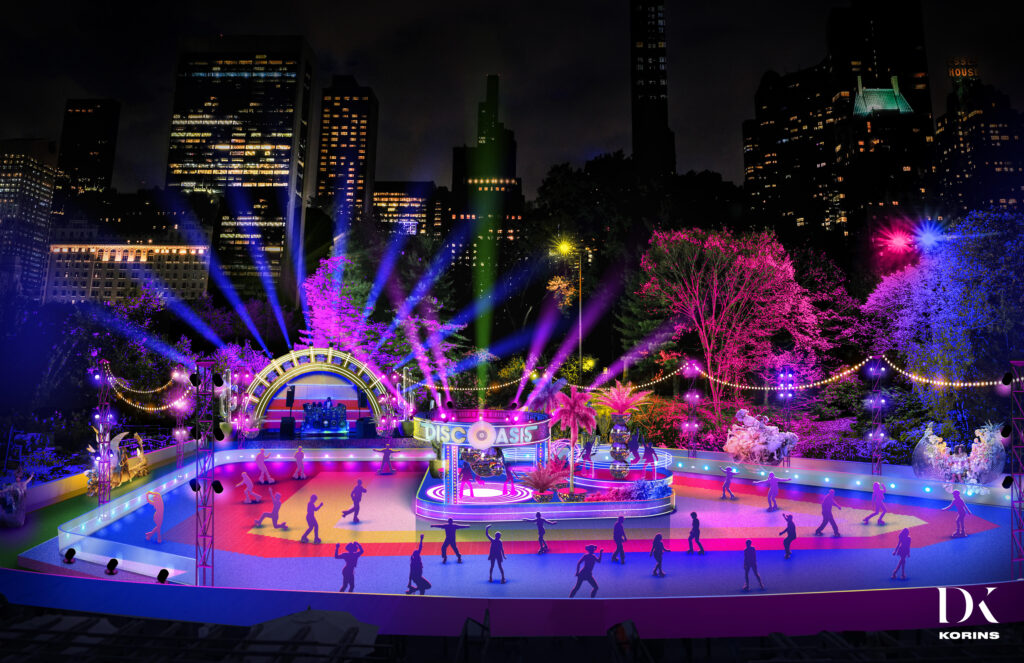 June 16 DiscOasis Roller Rink Opens in Wollman Rink. Get your roller skates on! The new seasonal roller rink, with music curated by Grammy-winning guitarist/producer Nile Rodgers, opens June 16-Oct. 1.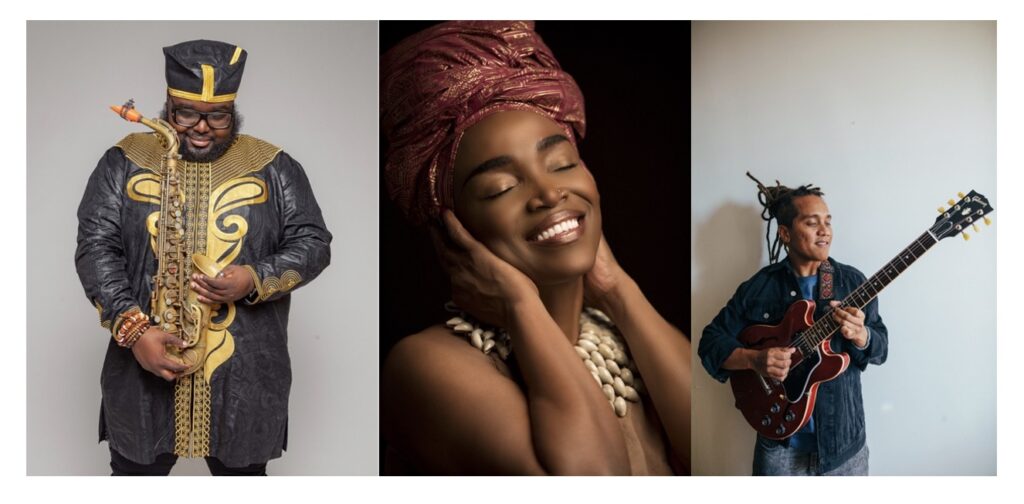 June 16-17  National Sawdust and Paola Prestini (composer, National Sawdust Co-Founder and Artistic Director) partner with Chelsea Factory and the Afro Latin Jazz Alliance for the two-night production of Jazz Across the Americas — An Afro Caribbean Experience featuring GRAMMY Award-winning composer and pianist Arturo O'Farrill and his Afro Latin Jazz Orchestra . Special guests include acclaimed Haitian singer-songwriter Emeline Michel, Dominican guitarist/vocalist Yasser Tejeda, and saxophonist Godwin Louis. For more information and to purchase tickets, visit ChelseaFactory.org.
June 24 Love Above All Ball at The Rainbow Room, 9pm, will feature headline performances from Oliver Sim the artist known best at the bassist from The xx, Kill the Lights' singer and actor Alex Newell, along with nightlife staple Honey Davenport. Additional special performances will include a cabaret sing-along from RuPaul Drag Race winner Jinkx Monsoon and others. This is a black-tie event!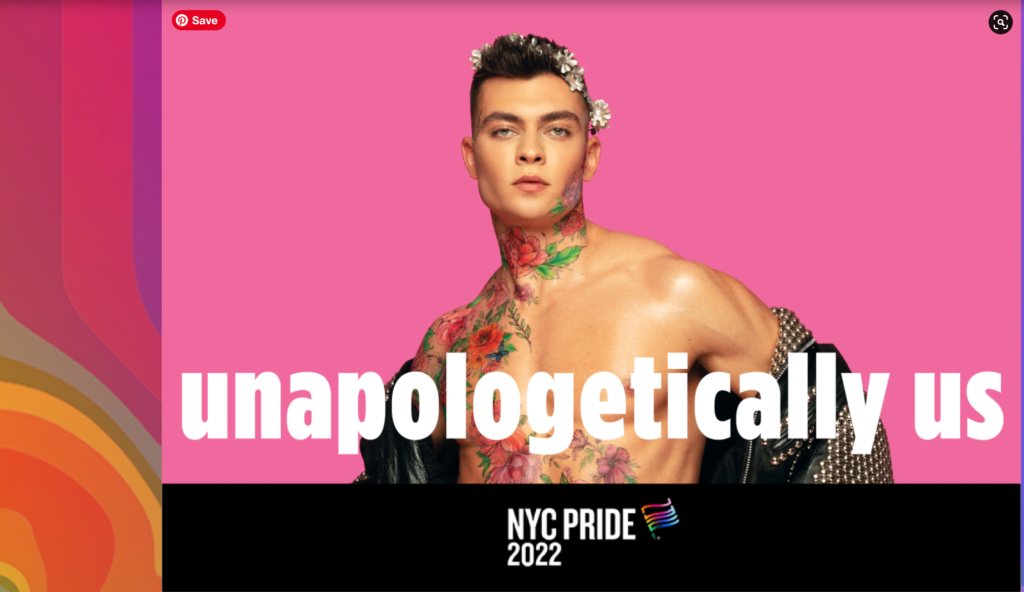 June 25-26 Pride Island @ Governors Island with Lil Kim, Kim Petras, etc. There's something for everyone at this year's Pride Island! Saturday, get ready for back to back sets by some of your favorite artists & DJs including Lil' Kim, Shenseea, Netta, Raye & Papi Juice. Then close out the weekend on Pride Sunday with the ultimate DJ dance party and headlining performance by the one and only Kim Petras! 21+
June 26 The 53rd NYC Pride March will begin at noon on June 26th from 25th Street and 5th Avenue. Ts Madison, Punkie Johnson, Schuyler Bailar, Dominique Morgan, and Chase Strangio, are this year's Grand Marshals.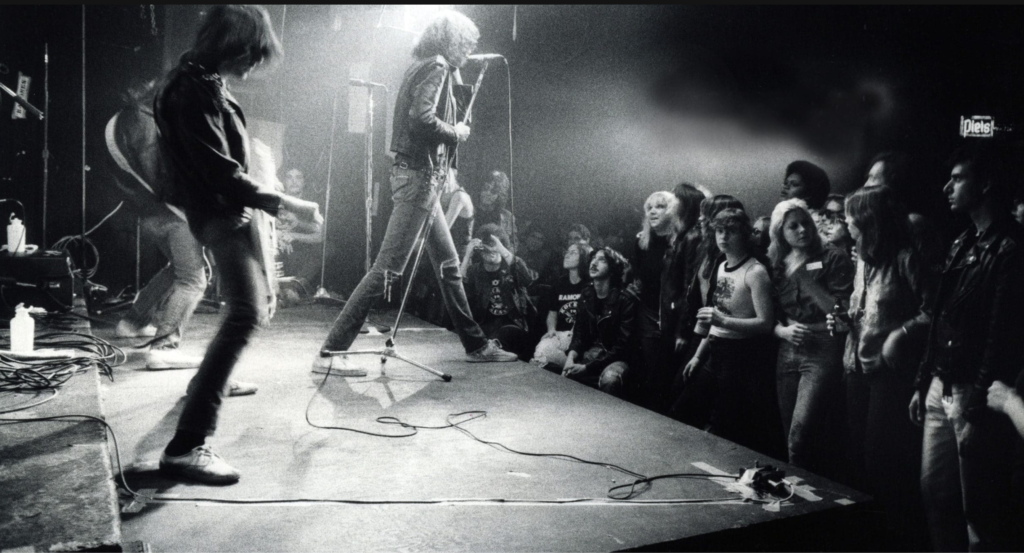 Now-July 31 The Birth of Punk Exhibit is now on view at The Seaport. The Great Frog and Morrison Hotel Gallery, brings an immersive history of the rise of punk in NYC to the Seaport this summer. Artifacts and photos from Mick Rock, Bob Gruen, Chris Klein, Godlis and others, take visitors back into punk's beginnings; video and Spotify audio narration add an essential layer—the music.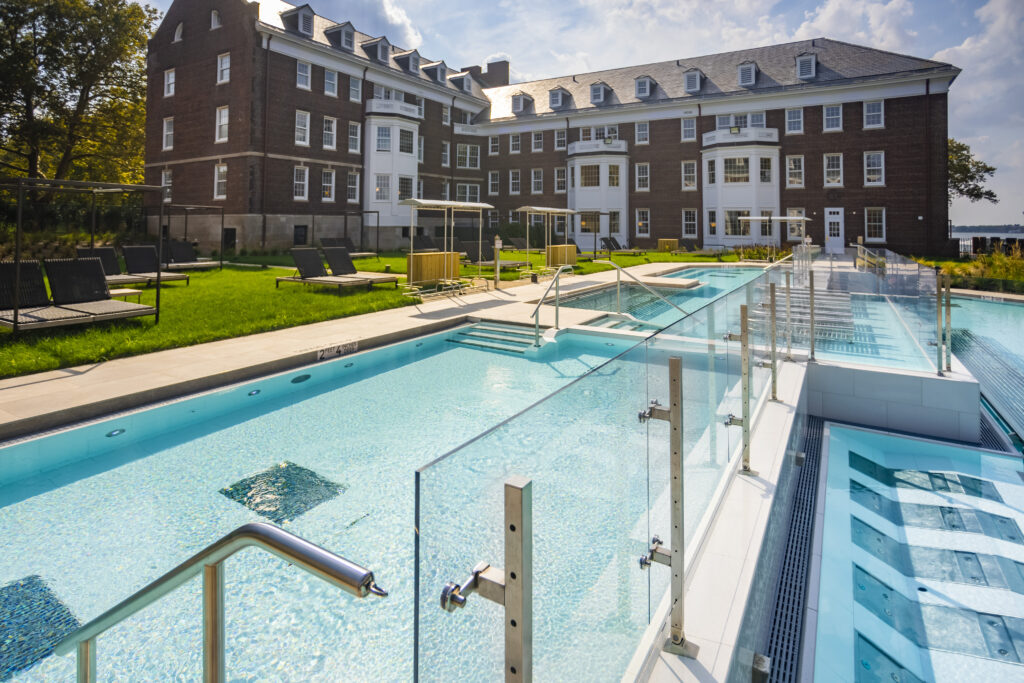 Ongoing- QC NY Spa at Governors Island. Recently opened in March 2022, use summer days to take advantage of a spa filled day on Governors Island, enjoying the most incredible views of the Manhattan skyline. There are steam rooms, saunas, and architecturally stunning relaxation rooms.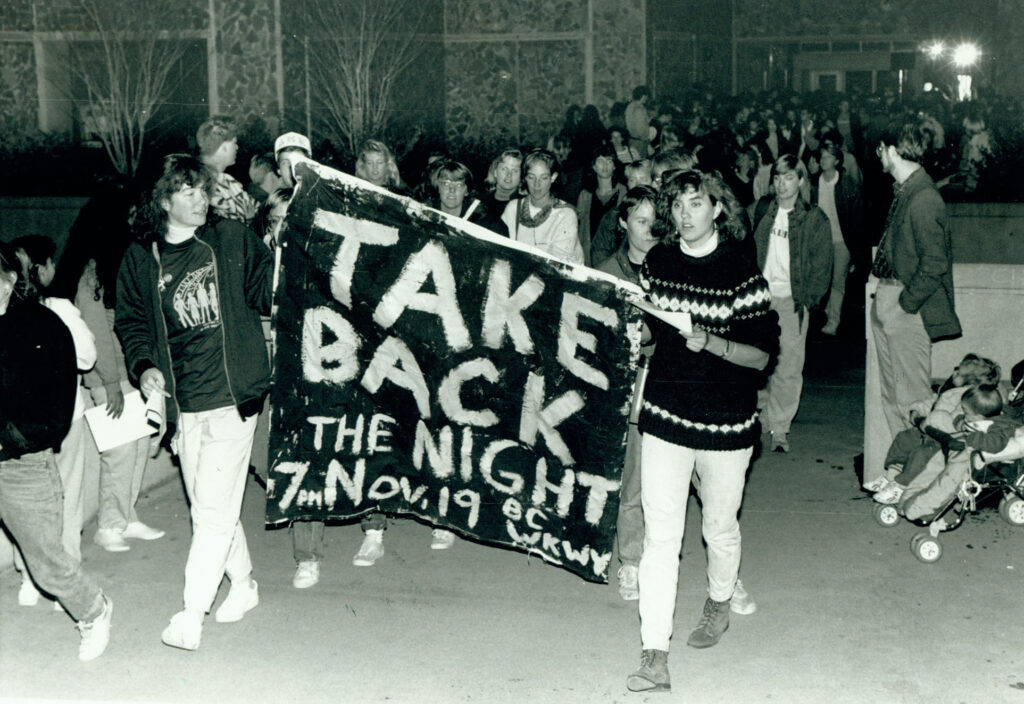 Now-Sept. 4. Title IX: Activism On and Off the Field, at New-York Historical Society, commemorates the 50th anniversary of Title IX, an addition to the Education Amendments Act of 1972 that reshaped American society by prohibiting discrimination based on sex in education programs or activities that receive federal assistance. Well recognized in the realms of sports and sexual harassment, Title IX covers a broad spectrum of American educational life, from K-12 to higher education, thanks to the activists and lawmakers determined to secure the advantages of education for all students.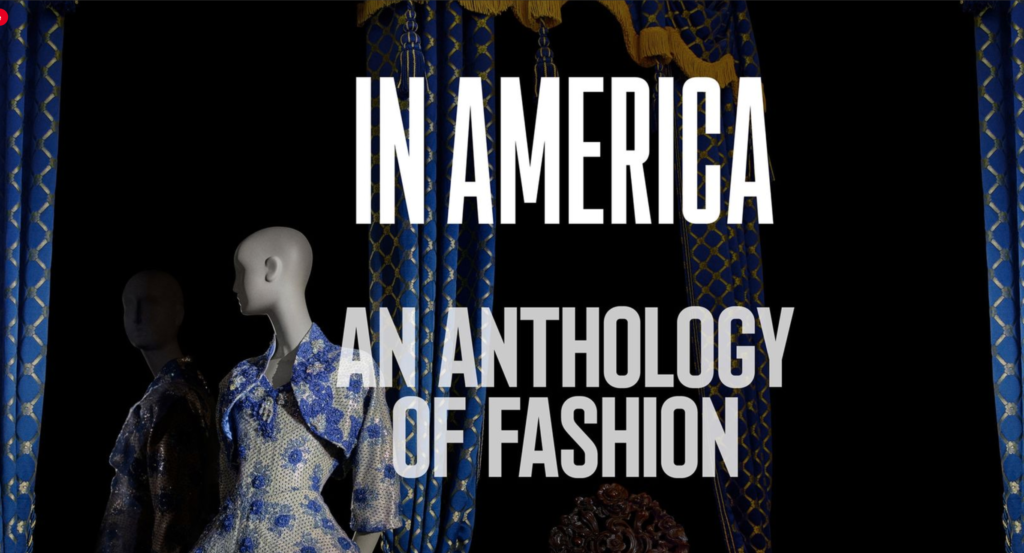 Now-Sept. 5 In America: An Anthology of Fashion at The Met Museum, is the second portion of a two-part exhibition exploring fashion in the United States. Men's and women's dress dating from the eighteenth century to the present will be featured in vignettes installed in select period rooms spanning ca. 1805 to 1915: a Shaker Retiring Room from the 1830s; a nineteenth-century parlor from Richmond, Virginia; a panoramic 1819 mural of Versailles; and a twentieth-century living room designed by Frank Lloyd Wright, among others. These mise-en-scènes will explore the role of dress in shaping American identity and address the complex and layered histories of the rooms.
ONGOING SUMMIT One Vanderbilt. A must see for locals and tourists alike, the three-tiered SUMMIT opened its doors Oct. 2021, offering breathtaking views of the Manhattan skyline from midtown, in addition to stunning, kaleidoscopic views, enhanced by glass, lights, and mirrors. It will mesmerize the young and old, with photo and video ops of Manhattan's glorious grid to treasure for years to come. You can read more about the SUMMIT One Vanderbilt experience here. For more information and reservations, visit summitov.com.