Kirk Meyers created the DOGPOUND gym and community back in 2016, and now the gym has expanded to include another location in LA, NFT's, an upcoming app, and a clothing line! Downtown had the opportunity to talk with the team over at the DOGPOUND about the exciting new things happening with the gym!
Tell us a little bit about DOGPOUND, the history, what prompted you to start this gym.
The DOGPOUND Team: For the last 17+ years, my passion to help others achieve their own fitness goals and live a healthier life has been my motivation. I realized if I could help myself, then I could help others. When I began as a trainer, I wanted to help people. My initial goal was to have 10 clients and through fitness, help them change their lives the way I had mine. But I started to realize that many people came in not just to get "fit" but also to talk about their lives and find genuine friendship and support. This led to DOGPOUND – which is not just a gym, but also a community of friends that want to see each other succeed, uplift each other, and help one another grow. As the company grew, we developed the five pillars of our brand – Teamwork, Passion, Authenticity, Positivity and To Giveback – all of which we believe has really led the vision to grow and helps define our purpose.
Why is the gym so popular? What do you offer that other gyms might not?
The DOGPOUND Team: I think our "secret" is that our trainers are amazing! I know that sounds simple but it's true – we are in the business of customer service with an expertise in fitness. Our trainers look at each session differently – each person is different and requires unique routines at varied fitness levels. Additionally, each client receives a training team, meaning that they aren't always being trained by the same person. It keeps it fresh and the body in shock!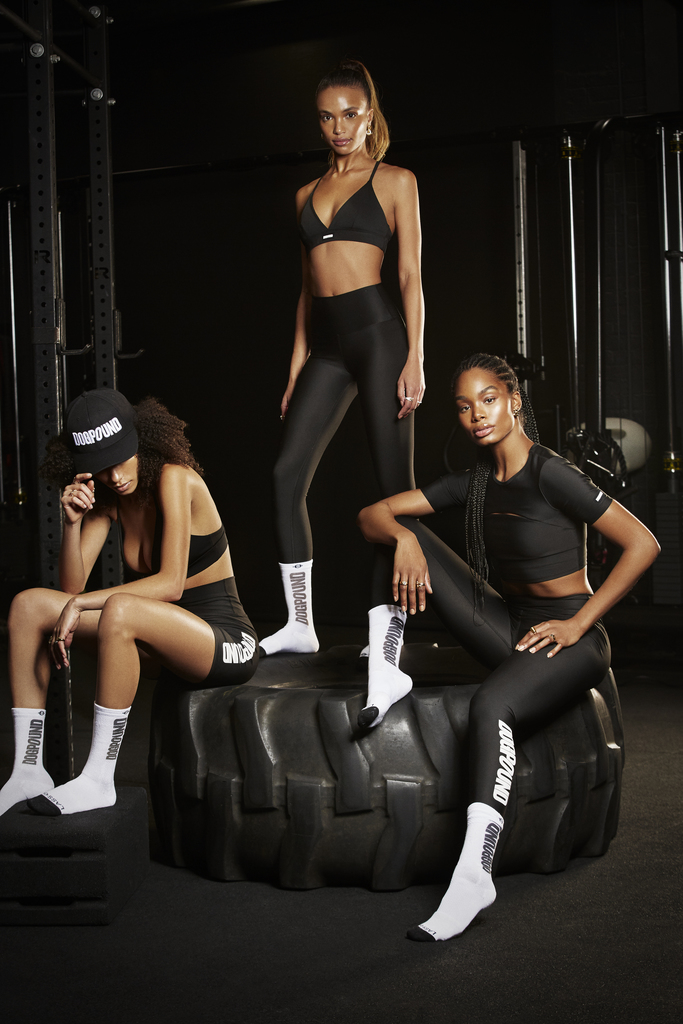 You're launching an app soon! Tell us a little bit about that and what you hope to do with it.
The DOGPOUND Team: Our app is one more way we are diving into the digital realm. We have launched NFT's including the first one we did with Balmain last year, to launch our footwear collaboration. We have a new CTO, Jenny Wang, who is helping take the app and our digital efforts to the next level. We want to ensure clients can reach us anytime they want from anywhere they are. That coupled with our growing virtual training division, will just help foster even more and more growth!
Tell us about your new clothing line!
The DOGPOUND Team: The new Performance Collection by DOGPOUND has been in the works for half a year now and we are so happy to finally have it launched and available to the public! The collection features 4 pieces: 2 tops and 2 bottoms. All items are made from the same fabric containing 82% Polyester and 18% Spandex, which allows for an all round firm, flexible, and athletic feel to the garments.
Deciding to launch a clothing line for us was a no brainer. Our community loves to rock DOGPOUND and represent the DOGPOUND brand wherever they are in the world. Expanding on our apparel offering with a performance collection that's perfect to workout in was naturally an ideal thing for us to do! We will have ongoing drops.
The Performance Collection can be purchased in both our NY and LA locations, as well as online on our website. The link is: https://www.thedogpound.com/shop/collections/performance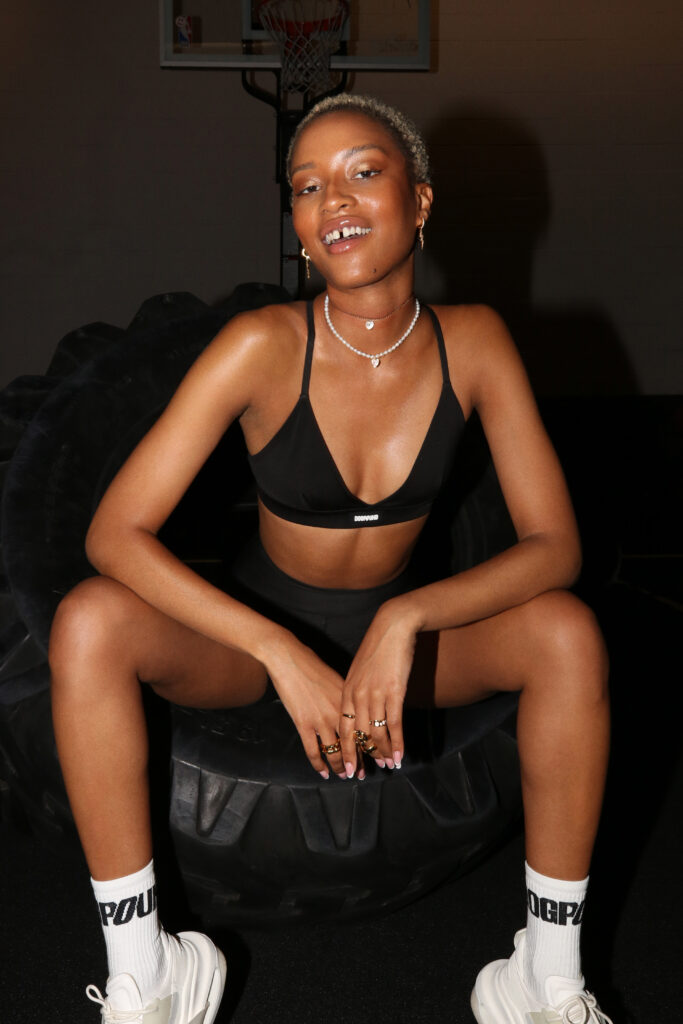 Anything else you'd like us to share?
The DOGPOUND Team: We are just thrilled to be fully back in our gyms and continuing to grow the brand. The energy is so positive and amazing right now on both coasts that we are so excited to see what the rest of the year brings for us!
For more information, visit thedogpound.com.
Read more on health and fitness here!