Singer/songwriter Stella Rose Gahan is readying a debut album with her band The Dead Language for release this year, and hitting the road.
by Linda Sheridan photography by Matt Licari Style and concept by Mimi Fisher
SINGER/SONGWRITER STELLA ROSE GAHAN'S career is taking flight. Daughter of Depeche Mode's Dave Gahan and author Jennifer Sklias-Gahan, the downtown New York native made her live debut with her band, The Dead Language, at Mercury Lounge in late 2021. She later played at The Silverlake Lounge on Sunset Boulevard in LA, and has "exciting plans for this year."
This winter, she has released two very different tracks, along with videos, to whet musical appetites-"Muddled Man," which has a dark, industrial vibe, and now "Angel," that has a driving through the desert, dreamier sound, with flutes and bluesy guitars. In both, Stella Rose's voice is smoky and assured. She and her band recently per- formed at NY's TVEye.
"There will be a record later this year, coming out on KRO Records," says Stella Rose, 23, who credits art rock band This Heat's 1981 release, Deceit, as one of her musical influences. "Yves Rothman, who has produced my record, has been not only a great collaborator, but a mentor. Naturally, signing with KRO, that Yves and Lawrence Rothman run, was the best place for me to be supported as an artist." KRO, which is based out of LA, represents John Cale (Velvet Underground cofounder), Rain Phoenix, Marissa Nadler, and other talents.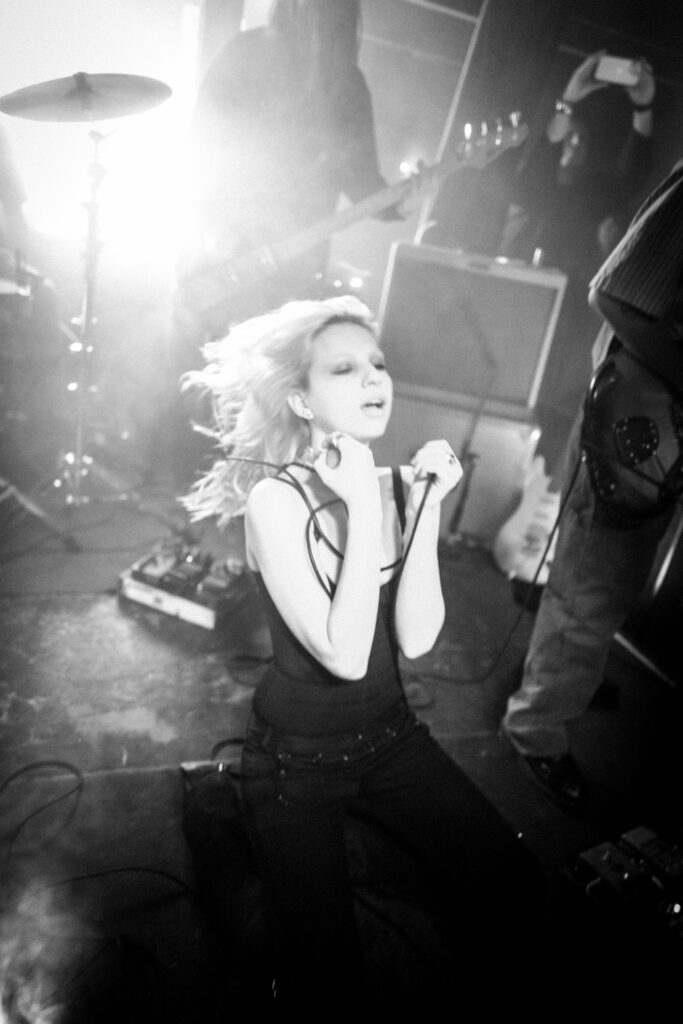 "Writing has always been a way for me to process and document, since I was a little girl," says Stella Rose, adding that there would be "pieces of paper or napkins with a few words or phrases, found around my room growing up." When covid hit, Stella Rose and her family hunkered down together. "I was in New York City for the entirety of the pandemic. I moved back in with my parents during that time and my brother. We are a very creative family, so you can paint the picture of that beautiful chaos… I didn't know that these voice memos recorded, noise poetry [clips] would become a piece of work that would lead me into my music career. It was the only way I was able to dictate my days with the aspect of unknown looming over that time. When I look back at those first voice memos, it now makes more sense to me.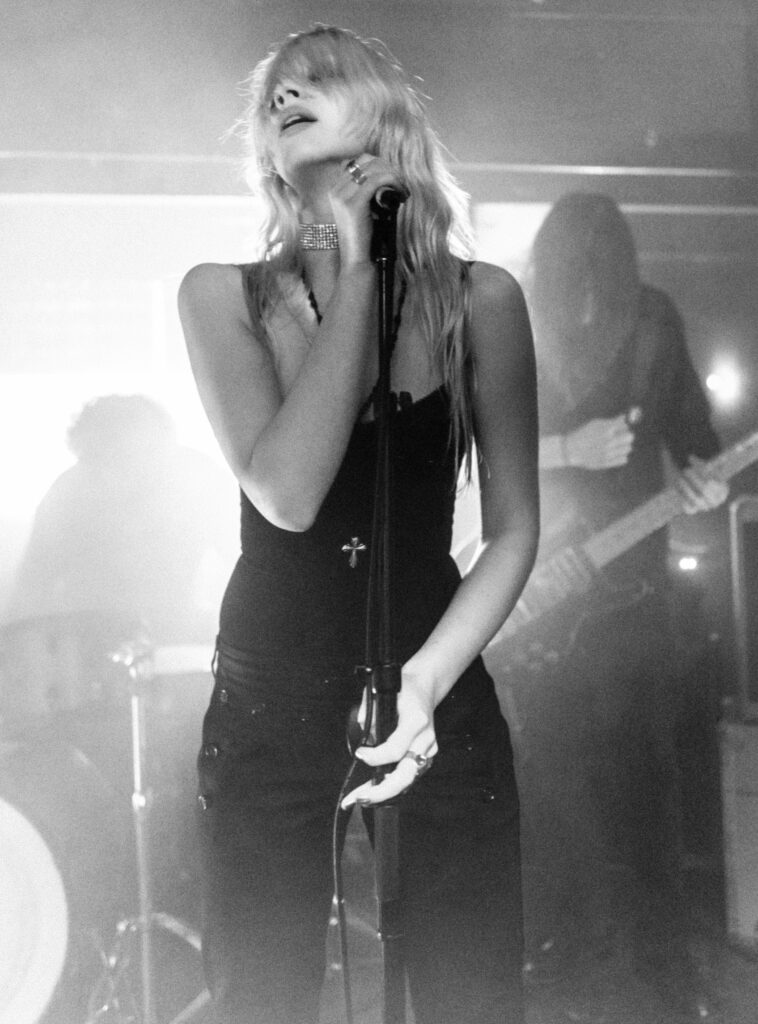 "I've learned so much since that first show, but it is such a beautiful memory in my mind," recalls Stella Rose. "[It's] the start to our story as a band and introduc- tion to my possibilities as a performer." When asked about who Stella Rose would love to collaborate with, she said, "Kim Gordon."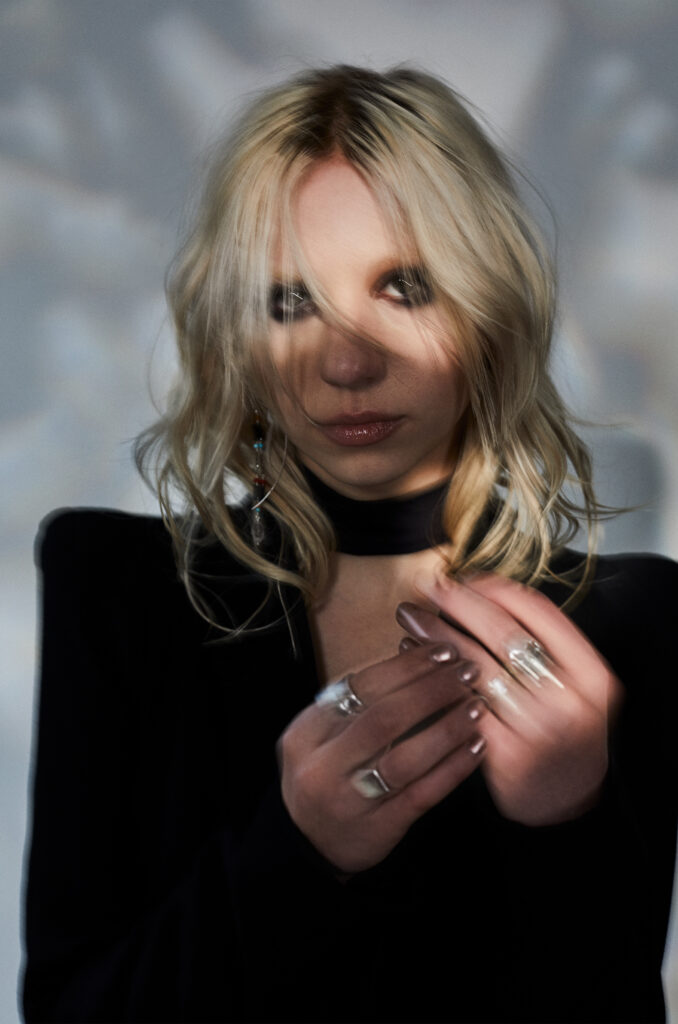 With musical genes such as hers, it's only natural that Stella Rose credit her parents as influences, too. " I steal clothes from my parents, and I don't plan on discontinuing that access." DT
Necklace and rings worn throughout: Stella Rose's own Earring worn throughout: @lilja&donna
Vest: Norma Kamali
Vintage Leather: Pants-Duarte
Style and Concept: Mimi Fisher @themimifisher @judycaseyinc
Hair/Makeup, using Pacifica Beauty: Donna Fumoso @donnafumoso @nextmanagement
Photography: Matt Licari @mattlicari
Studio shots: Matt Licari Studio; live shots, Silverlake Lounge, LA, CA Style and Concept: Mimi Fisher @themimifisher @judycaseyinc
Follow her on @stellarose_gahan